Every brand has a name. Names are an intricate part of our being, whether good or bad, they always stick. This is the case of  Austin Lee Russell an American television personality and businessman, popularly known as Chumlee. The moniker, Chumlee which has stuck on him, was given to him when he was just 12 years old because he looked like an animated walrus named Chumly from the series Tennessee Tuxedo.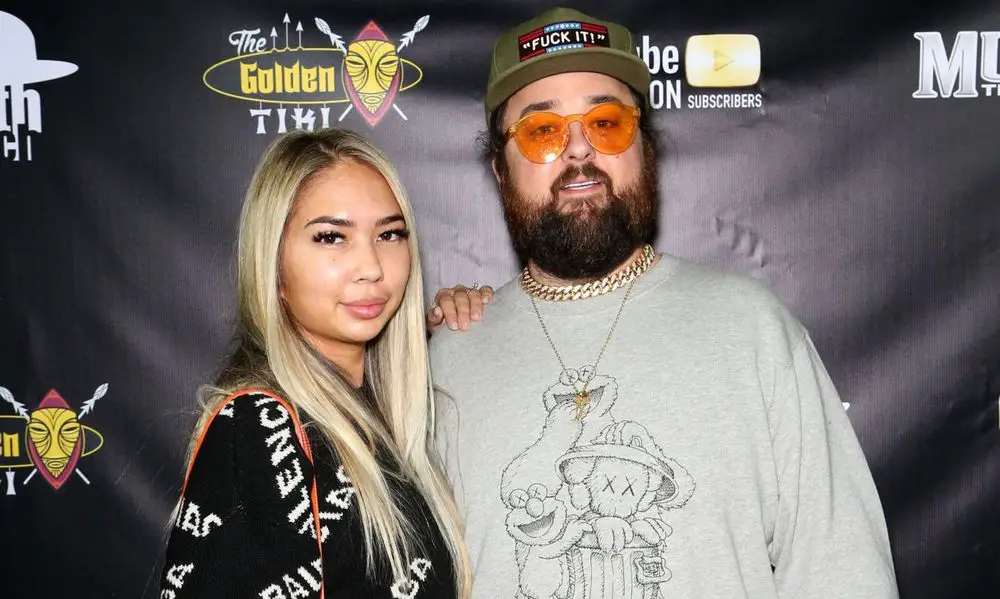 Chumlee is effortlessly the breakout star of the History Channel show, Pawn Stars. The show depicts the daily flow of business in the Gold and Silver pawn shop where he worked in Las Vegas. He is the element of humor on the show, however, he is skilled and competent at his job. This article is going to disclose some really hard facts about him ranging from his career journey to his love life and a lot more.
Quick Facts About Chumlee
Brief Bio About Chumlee
Chumlee's birth name is Austin Lee Russell, He was born on 8 September 1982, in Henderson, Nevada, U.S.A. He is an American by birth, and originally of Scottish descent. There are no details about his education or family. However, we do know that he grew up with his brother, Sage Russell, his sister, Terra Russell, his best friend, Corey Harrison, and his father who died at the age of 54 from pancreatic cancer.
Chumlee's Career
Chumlee started out pretty early in his career. In 2003, when he was just 21 years old. He began working for his best friend, Corey Harrison, and his father at their family business called Gold and Silver Pawn Shop. In his early days, he started out serving behind the counter. He was responsible for testing items,  loading items writing tickets, and keeping a record of all purchased items.
After working at the Gold and Silver shop for close to 5years, he got his big break. Chumlee's career began its bull run  In July 2009, when the first season of  History Channel's reality Tv show titled Pawn Stars aired. The entire show was filmed at the Gold and Silver pawn shop.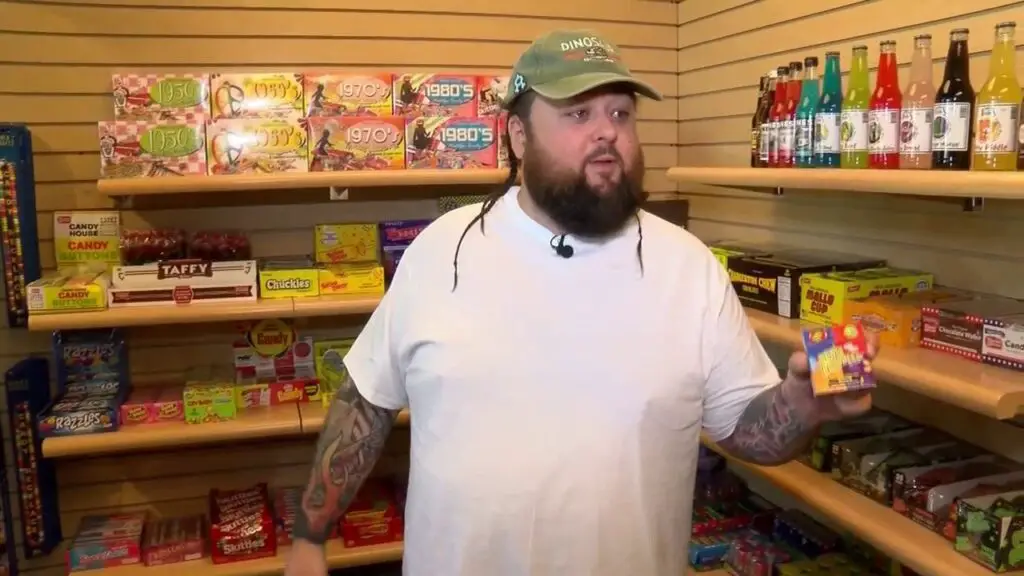 The reality tv show changed the entire game for Chumlee. He started his own company selling novelty items ranging from custom-made T-shirts to a host of other merchandise. In 2010, Chumlee sold half of his company stake to Rick Harrison for $155,000 to enable his store to handle the orders for merchandise efficiently. Due to the fame, the show brought him, his career as a pawn star took a smooth sail. In May 2017, he went on to open a candy shop opposite the Gold and Silver shop in Las Vegas.
What Is Chumlee's Net Worth
Over time, it has been proven that fame will sell any product faster than any ad copy. Chumlee's glow up in business is a testament to that. He started off from basically nothing, once the fame from being a renowned television personality set in, he began his own business and is doing extremely well. Of course, he leads a pretty decent life from holding a net worth of $5million.
Facts About Chumlee
Is Chumlee Married?
It is very typical of fans to pry into the love life of their faves, especially delectably ingenious ones. The reason why the constant question about Chumlee wife and if he is married at all isn't foreign. After his failed relationship with his ex-girlfriend, Tanya Hijazi who was a pro chef, in 2016, after dating for two years. He is said to have gotten married to his new girlfriend Olivia Rademann at the time
Who Is Chumlee Wife, Olivia Rademann?
The gorgeous Olivia Rademann is Chumlee wife. She is a student at USCB and is most likely in her 20s. She started dating Chumlee in 2016. This wasn't one of his best years as he was navigating some legal issues at the time. However, Olivia stuck with him till the end of it all. In August 2018, the couple got engaged and in  May 2019, they had a pre-wedding party in  D Hotels' Detroit. By August 2019, they had a private wedding ceremony in Hawaii.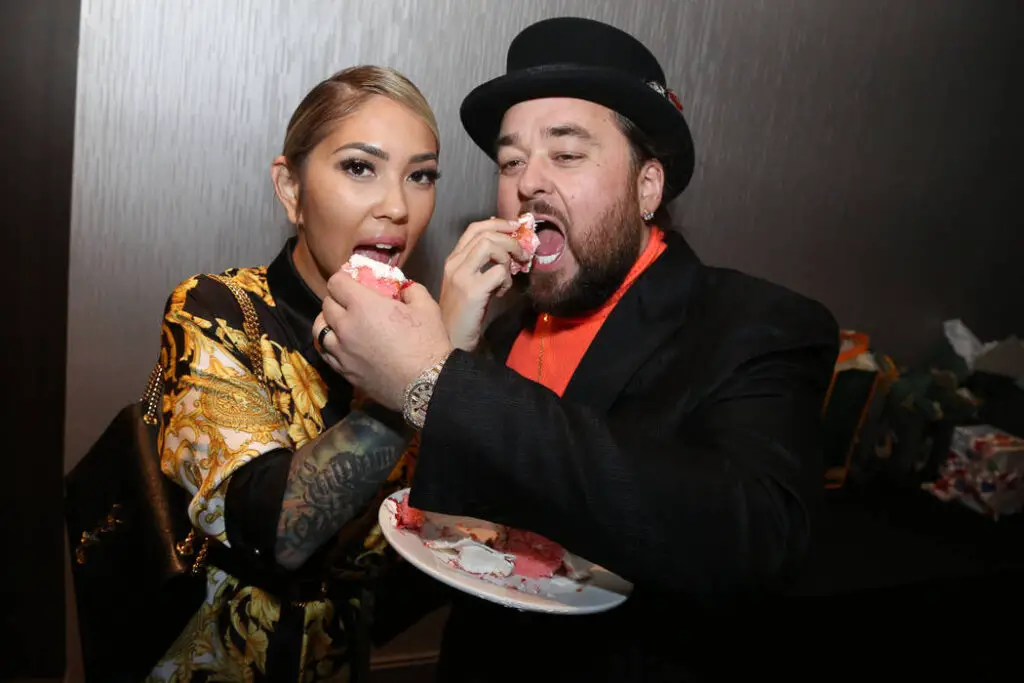 Where Is Chumlee Wife?
Shortly after Olivia and Chumlee got Married in 2019, He took to Instagram to lament about loneliness. He talked about how much he missed his wife, he even went as far as posting a cute picture of her on his Instagram. The caption of the picture was solely about the difficulty of long-distance relationships and the possible reward for long-distance couples.
"Missing my wife, it's hard living apart, she is off preparing for our future going to school at USCB while I am in Las Vegas working and it's the little things I miss like waking up next to her or have dinner together But knowing we get to spend the rest of our life's together and have moments like this picture is enough to make me happy"
There were unconfirmed rumors about Olivia and Chumlee's separation in January 2019. By October 2019, not long after expressing how much he missed his wife, he deleted all pictures on his Instagram that featured his wife. This is giving mixed signals as we do not know if they are still together or they just decided to keep their love life private.
Conclusion
While we wait for confirmation about Olivia's retaining status as Chumlee wife, we can only hope that things are well and if otherwise, the couple sparks up their love together and be truly happy.