We can be bold to say that if the series The Walking Dead didn't happen, maybe we wouldn't be talking about Danai Gurira today. It was her sterling role in the AMC's series that catapulted her to fame. Fans are curious, Danai Gurira husband, who is he? Why is the media not agog with news about him?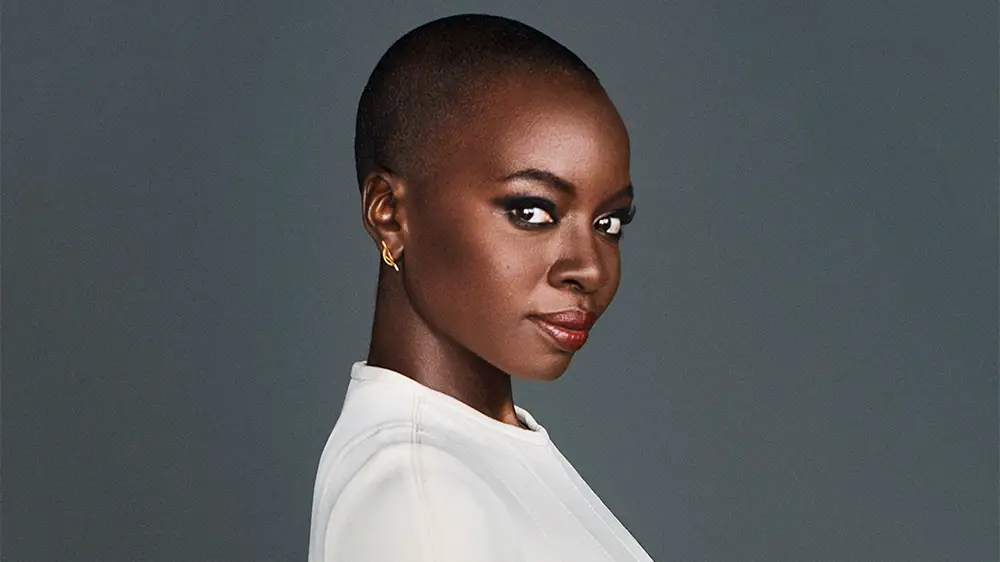 The Walking Dead franchise is arguably one of the most successful horror series. With several seasons in its coffers, some of the actors there went on to become international superstars. One of them is Gurira. The exposure the show gave her is unparalleled. After her exploits in the series, she was snapped up by the Marvel Cinematic Universe to play Okoye. You know when Marvel comes calling, you are huge already. 
In this article, we will be looking at her personal life, who Danai Gurira husband is, what is she doing these days? Even though we know that Gurira is quite a private person, we also know that some information is out there to be seen by any who really wants to know what is going on in Gurira's life. 
Who is Danai Gurira? 
Danai Gurira is a Zimbabwean-American actress. Her beautiful popping melanin stands her out anywhere she is. However, you can't take away the fact that she is best known for her role as Michonne on the AMC horror drama series The Walking Dead. She worked on the show for eight years and was a recurring character. 
Gurira also shone as Okoye in the Marvel Cinematic Universe superhero film Black Panther in 2018. She also made appearances in Avengers: Endgame, Avengers: Infinity Wars. 
Danai Gurira's Early Years
Danai Gurira was born on February 14, 1978 (Valentine's day) to Josephine Gurira, a college librarian and Roger Gurira, a lecturer at Grinnell College in Iowa. Her parents, originally from Zimbabwe, moved to the United States in 1964. She grew up with three other siblings; two sisters– Shingai and Choni Gurira and one brother– Tare, who is a chiropractor. She is the youngest of them all. 
Gurira was a student of Dominican Convent High School. She would later proceed to study Psychology, earning a degree from Macalester College in Saint Paul, Minnesota. She went further in her education to bag a Master of Fine Arts in acting from New York University's Tisch School of Arts. 
Danai Gurira's Early Career
Gurira started writing plays at a very young age. She grew into it and started teaching playwriting in Zimbabwe, South Africa and Liberia. Her prowess as a playwright has seen her commissioned by Yale Repertory Theatre, Playwrights Horizons and the Royal Court. 
Gurira made her acting debut on Broadway in August Wilson's play Joe Turner's Come and Gone, where she played Martha Pentecost. Gurira has written several plays. Some of them include Familiar, Eclipsed which saw superstar Lupita Nyongo star in. The latter became the first play to premiere on Broadway with an all-female and black cast and creative team. It was a milestone, spearheaded by the incredible Danai Gurira. For her works as a playwright, she received the Whiting Award for an emerging playwright. Her other play, Eclipsed received the 2016 Sam Norkin Award. 
Danai Gurira is an Activist. 
Gurira has never shown away from showing her feminist side she is of the opinion that women should be seen more and given more leadership roles. She founded a non-profit organisation Love Our Girls, which aims to address the issues that are specific to women all around the world. 
Does Danai Gurira Husband Exist?
Sometime in 2015, Gurira was said to be dating fellow star, Norman Reedus. This all started when Gurira and Norman shared a picture where they shared a kiss. Neither came out to verify or discard the rumor. After a while, the rumors died. Suspicions that Norman was Danai Gurira husband was put to bed. Gurira is very secretive about her relationship. 
Tommy Marcus
Just like Gurira is empathetic with the women's cause, Tommy Marcus set the internet alight helping stranded Afghans. Here's how he helped them, read here
Who is Danai Gurira Husband Today?
Unfortunately, there is no Danai Gurira husband as we speak. The 43-year-old actress hasn't revealed if she is in a relationship or not. Whatever the case, we know she is quite private about her life. It would not come as a surprise if we found out that Gurira has been married all this while in the future. Her personal life is her personal life and she has stuck to it well. 
She Has Awards for Her Works
For her brilliant writing and acting, Gurira has some awards to her name. In 2016, she won the Tony Award for Best Play for Eclipsed. She also won the Sam Norkin Award for the same play. In 2019, she won the Saturn Award for Best Supporting Actress for her role in Black Panther. The same year, she won the Screen Actors Guild Award for Outstanding Performance by a Cast in a Motion Picture for Black Panther. Other awards she has won include the People's Choice Award (2018), Obie Award (2006), Outer Critics Circle Award (2006), Method Fest Award for Best Supporting Actress (2008) and many others.
Danai Gurira's Net Worth
With so much work under her belt, Gurira is a made woman. Over the years, she has accumulated wealth. According to reliable sources, Danai Gurira is worth $4 million. With a lot ahead, there is even room for more. 
Conclusion
Though private, Gurira's career has shone. She is an inspiration to young girls out there. Whether or not there is a Danai Gurira husband, time will reveal all.