Ever wondered what being married to a celebrity chef feels like? Me too. Waking up to delicious meals every single day, who doesn't want that? One man doesn't need these fantasies though. Daniel Jinich. His wife is one of the best chefs in the world.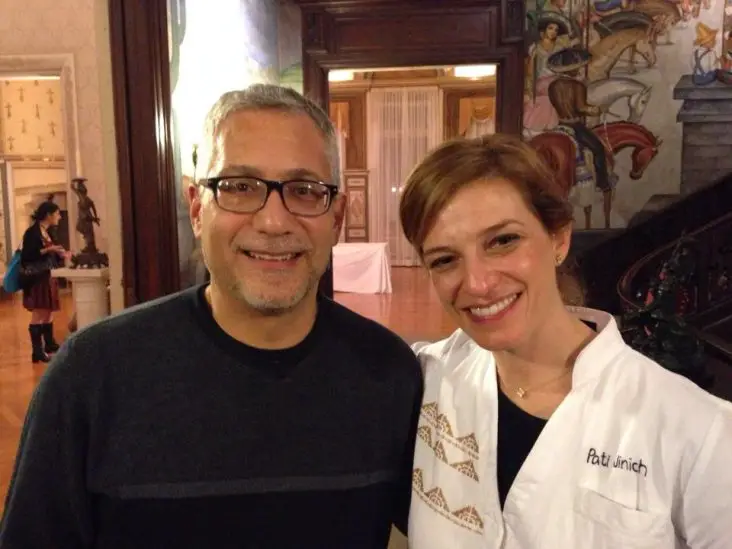 Daniel Jinich is a famous Mexican business tycoon. He is more famous because of his wife, Pati Jinich, who is a famous chef and television personality.
Daniel Jinich Bio
Daniel was born into a Mexican family. He has Mexican nationality and belongs to the white ethnicity.
Daniel completed high school at American High School of Mexican City in 1983. Furthermore, he attended the University of Pennsylvania and completed his BA in Economics. He then proceeded to get his master's degree in Business from Harvard Business School.
Daniel Jinich Career
Daniel has worked for various organizations in his long and successful career. At a young age, he knew the business was his calling and did everything to be the best at it.
He started his career by working as an investment professional with Hicks, Muse, Tate & Furst. After that, he joined ACON Investments, LLC in 2000, and rose to the rank of General Partner. He later became the Managing Partner of the whole organization
Daniel also became the chairman of the board at Injured Workers Pharmacy, LLC. Jinich now serves as a director at BioMatrix, LLC. Furthermore, Daniel also worked as a Senior Investment Professional and also as Executive Operator at Grupo Coin.
He also offered his expertise to Latin American Merchant Banking for many years.
Daniel Jinich's Marriage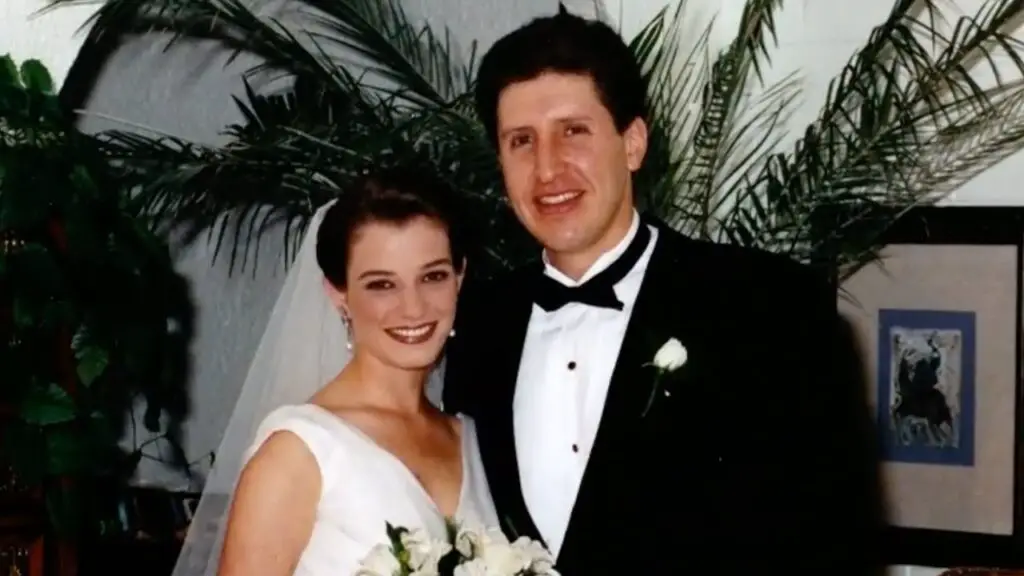 Pati Jinich is the stunning wife of Daniel Jinich. She is famous as a Chef of Mexican Cuisine. Even though details regarding how they met and began their relationship remain sketchy, the lovely Mexican couple walked down the aisle in 1996.
The couple's 2 decades of marriage have produced 3 boys: Alan Jinich, Sami Jinich, and Juju Jinich.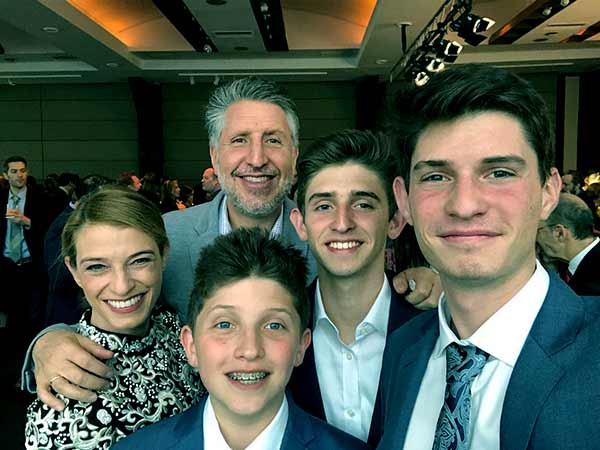 Despite the family's growing popularity, Daniel and Pati have managed to keep their private lives away from the media. They've also successfully stirred away any form of controversy that may affect their relationship.
Pati Jinich
Patricia Jinich, born Patricia Drijanaski on March 30, 1972, is an award-winning Mexican chef. She is also a cookbook author, educator, and food writer. She is best known for her TV series Pati's Mexican Table, which got her a James Beard Awards winning and an Emmy nomination.
Pati was born and raised in Mexico into a family where food was a huge deal. According to her, her family had accomplished cooks and food maniacs.
Pati started out as a political analyst, but at 33, she left the academic path to jump into cooking. According to her, she had an existential crisis and realized she didn't like her job. She resigned and enrolled in culinary school with the goal of becoming a food writer.
Pati then worked as a production assistant for the PBS series "New Tastes from Texas" with Chef Stephan Pyles. In 2007, she launched her show after being prompted by the Director of the Mexican Cultural Institute in Washington.
The show has helped the American culinary world recognize the richness and sophistication of Mexican cuisine.
Today, Pati's Mexican Table is a national public TV series going on its ninth season. The show garners 28+ million views in the United States alone. It has received numerous awards ranging from James Beard Awards (3x), Gracie Awards (2020), and Imagen Awards (2x).
Her first cookbook, Pati's Mexican Table, was published in March 2012 and her second cookbook, Mexican Today, was published in April 2016.
Pati is the resident chef at the Mexican Cultural Institute in Washington, DC, where she has run her "Mexican Table" live culinary program since 2007.
Meet Bruce Buffer

Bruce Buffer is a UFC announcer, fans got wild when they found out his net worth, you will be shocked too. Read her
Daniel Jinich Net Worth
Daniel Jinich is a well-known successful businessman. He is affiliated with a couple of reputable organizations, and as earlier indicated, he is an investor who has put money in different businesses.
His net worth isn't known but some sources estimate he is worth over $3 million. This doesn't sound farfetched because Daniel has worked in top positions that guarantee high pay.
Currently, he is the Managing Partner as well as General Partner as well as ACON Investments, LLC. And based on available reports, the firm usually pays its partners a huge amount of money as salary. It is said that the partners receive between $225,000 to $238,330 as salary every year.
His wife, Pati Jinich, has a net worth of $1 million.
10 Facts About Daniel Jinich
Here are 10 facts you may have missed about Daniel Jinich:
Conclusion
Daniel Jinich is a prime example of what a supportive and loving husband is. He supports his wife effortlessly, letting her chase her dreams without hassle. He is also a hardworking man, achieving immense success in the business world.
Daniel is a successful man in his own right, and deep down, we which he would let us into his world.