It is true that when you work your way to the top and then allow a simple mistake to happen, you could lose all of your successes. In other words, you will go back to zero. While this is true for almost all instances, the exact opposite is what happened to Emma DiGiovine. It is strange because everyone expected her to never recover, but it turned out that sometimes, some laws' repercussions do not always work out as they should. Emma DiGiovine's story begs to be read.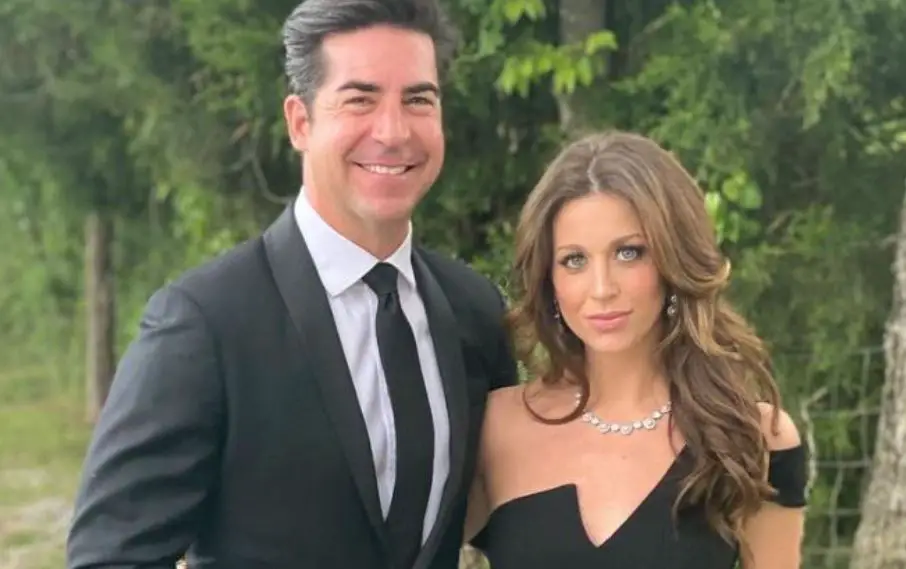 Quick Facts About Emma DiGiovine
In a world where the unexpected happens on a daily basis, no one would have seen this coming for Emma DiGiovine, but it is what it is. In this article, we will explore the truths about Jesse Watters' wife and reveal how they got to be spouses. 
Who is Emma DiGiovine?
Emma DiGiovine was born in Cranford, New Jersey, USA in 1992. We are not particularly sure about the day she was born. Her family background isn't exactly clear. But, we know she has a sibling, Greg. She had her high school education at the Academy of Saint Elizabeth. She was heavily involved in sports. DiGiovine was a member of the soccer, softball, and field hockey teams where she showed her insane talents. At barely 15, she debuted as a ballerina when she became a member of the prestigious American Ballet Theatre. She has also appeared on Broadway's Metropolitan Opera House stage as a ballerina. 
It is one thing to excel in sports and be lacking in the academic part. But for Emma DiGiovine, she was both astute in sports and her academics. After her graduation from the Academy of Saint Elizabeth in 2010, Emma enrolled at Fairfield University in Connecticut, where she had a degree in Journalism after four years. 
Emma DiGiovine's Professional Career
Emma started off as a model. Rightly so, as her beauty is blinding. She was signed to MSA Models Management Agency. She has modelled for some of the biggest names in the fashion industry like Tommy Hilfiger, Macy's, among many others. 
After a while in the fashion industry, Emma began her career as a full-time journalist. She started as an intern in the Showtime Networks Public Relations Department. However, in February 2015,  she was snapped up by the Fox News Crew. Her first assignment was to be the personal assistant of an eminent journalist in John Stossel. Stossel is an Emmy Award-winning TV personality by the way. So, it was a great experience for her. However, Fox cancelled the show in December 2016. 
A year later, Emma was promoted to be the Associate Producer of Jesse Watters' show "Watters' World." But she got in a scandal with Jesse Watters. To avoid constrictions, Fox decided to transfer her to another show, The Ingraham Angle. But Emma had other ideas and left the network. 
Emma DiGiovine and Jesse Watters: The Scandal.
As Emma and Jesse worked together, they got into each other and fell in love. At the time, Jesse Watters was married to Noelle, who was also a coworker of Emma. But the two allowed office romance to get into them and couldn't control the emotions. 
Noelle and Jesse meanwhile already had a family with twin daughters; Noelle worked at Fox in the advertising department. They married in 2009.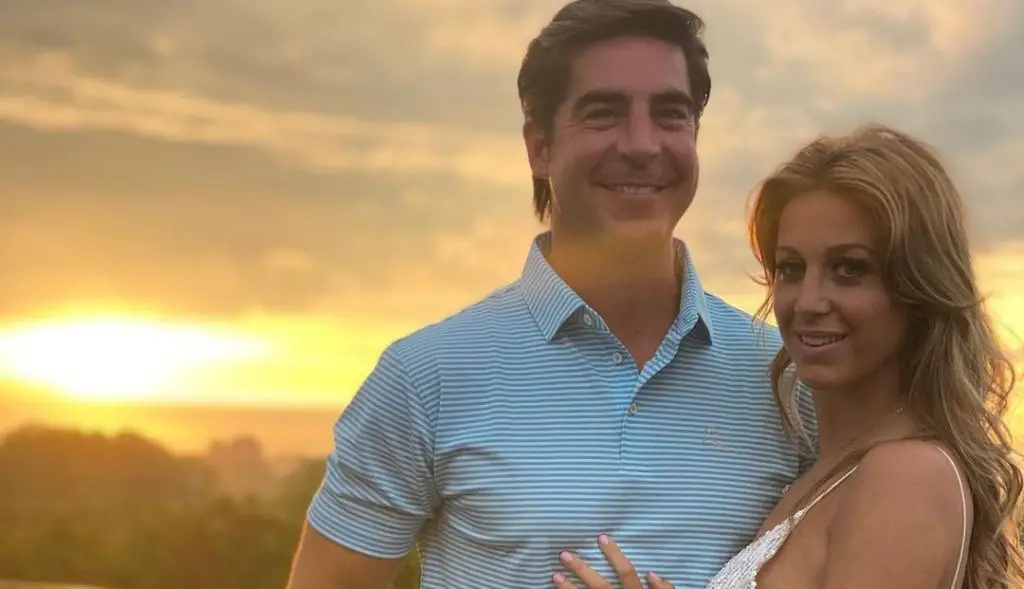 They Continued to Date Even After the Whole Controversies
After getting the news of the sexual involvement of Emma DiGiovine and her husband m, Noelle filed for divorce. However, the separation was not made public until March 2018. Jesse on his part had admitted that he had a consensual relationship with Emma to Fox's Human Resource. 
Despite all the backlash from the public about his infidelity, Jesse stuck to Emma DiGiovine. After the finality of his divorce from Noelle in 2019, Jesse actively pursued his relationship with Emma. In August 2019, Jesse announced his engagement to Emma via a tweet. Emma on the other hand was excited about the engagement and took to the streets of Instagram to share the news. 
Felicia Day
As talented as Felicia Day is, fans still want to know who her husband is. Who is Felicia Day's husband, you will be shocked at the answer, find out here
Jesse Watters' Wedding
Later that year in December 2019, the two lovers tied the knot. They had their wedding ceremony at The Ritz-Carlton in Naples, Florida. The wedding had some of the biggest names in the world, including the former president of America, Donald Trump, Guilfoyle, Lara Trump and many other celebrities. 
Emma DiGiovine and Her Husband Are Expecting a Baby.
The couple revealed in a show, The Five, Jesse revealed that he and his wife are expecting a baby. They said the baby will be brought to the world in 2021. Truly, the baby was conceived on April 2, 2021. They named him Jesse Bailey Watters Jr. Today, Emma and her baby are doing fine. She also regularly uploads pictures about her baby on Instagram. 
Emma DiGiovine and her Husband Were Vocal Supporters of Donald Trump
Maybe, Emma isn't as vocal as her husband, but she surely shares his sentiments of Donald Trump. Emma one time wrote a scathing article about Hilary Clinton. 
What is Emma DiGiovine's Net Worth?
Emma DiGiovine's net worth according to reliable sources is $500,000.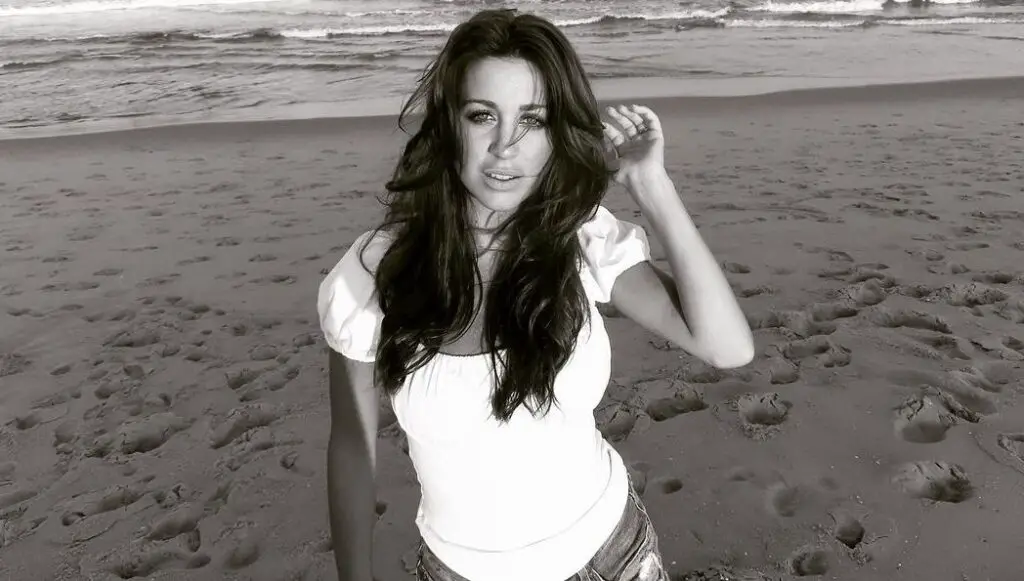 Conclusion
For some people having an office romance will see the end of their career, but not for Emma DiGiovine who came to the spotlight more.