If you do not like spoilers, you can bookmark this article for later. But, if you are really curious about the supernatural drama 'Manifest' that has the whole social media agog and why people are probably cancelling their travel plans to Montego Bay in Jamaica, then you can read ahead. But, you know it is a good movie when people are rethinking their plans to travel. NBC's drama series has made people ask questions like Flight 828 what happened? What went wrong? Why is there so much news about this place?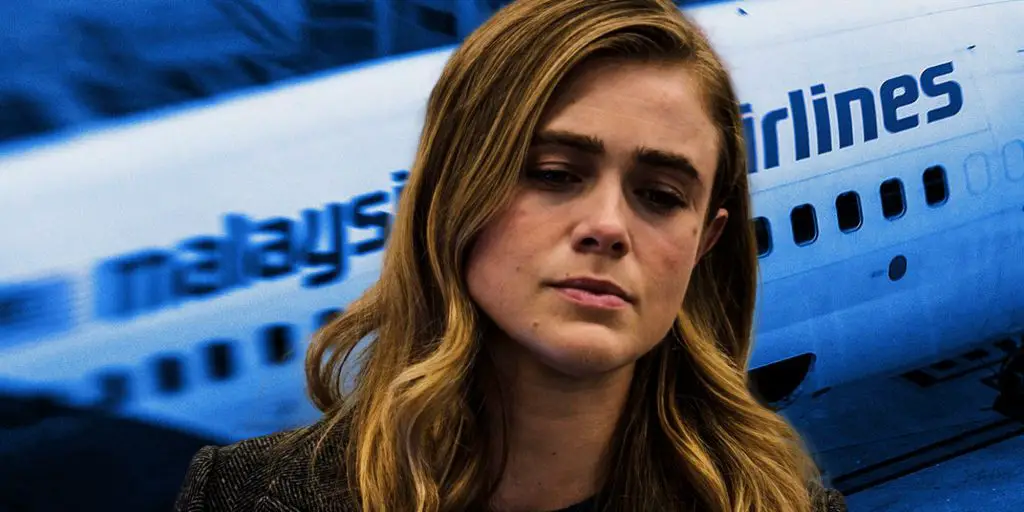 For those of us who followed this thriller, a lot is going on in our heads to try to find out what will happen to flight 828. You know a movie is brilliant when the writing makes you imagine all kinds of things. There are so many questions to ask. We bet the answers should be waiting for us in season 4. The buzz the movie generated has made fans ask; did flight 828 really happen? What's the story behind manifest? Well, in this article, you will get to undertake why this series has raised this many questions. We will try to answer as many questions as possible. 
Is Manifest Based on A True Story? 
Well, many may say no. But the truth is, the story is based on the mysterious disappearance of Malaysia Airlines Flight 370 in March 2014. According to reports, the producers tool their clue from the incident. However, the story is fictional and the characters are too. So, in a way, it is a rip-off of a true life story. 
Flight 828 What Happened?
The series is based on a Montego Airlines Flight 828 that had passengers on board from John F. Kennedy to Montego Bay in Jamaica. In the course of the flight, the plane experienced a disruption which meant the plane needed to be re-routed. The idea of the reroute was that the plane will land at Stewart International Airport in Newburgh, New York. But the twist is, the date of departure was April 7, 2013, and the time they arrived at Stewart International Airport, the date became November 4, 2018. That's a whopping 67 months apart. 
Almost six years before they landed, the passengers began to exhibit strange behaviours that made them attracted to the plane hangars. The brain twister happened when the plane exploded when all the passengers gathered. Ideally, the passengers are supposed to die. But what we saw is a resurrection of the passengers. One of the Flight 828 passengers Ben Stone then proclaimed that the passengers were to die before June 2, 2024. He gave clues that will later be evident, causing a scare among the passengers. 
So, in flight 828 what happened is, time travel was the centrepiece of the series. It is an alteration of reality. However, the story is so skewed that you have to pay good attention to details to decipher the codes embedded in it. 
What's is the Relationship Between Flight 828 in Manifest and Malaysia Airlines Flight 370?
Well, flight 828 is similar to MAF 370 in the sense that the cause of the crash is still unknown, plus wreckages were found. However, the difference is while passengers of Flight 828 look like they survived, there is no trace of MAF 370. It is believed widely that flight sunk into the Indian Ocean. 
It is possible that many may want to tie the series to be real, it is not. This is a fictional story that only has its base on the disappearance of MAF 370. 
What Should Fans Expect in Season 4?
Fans are reeling in excitement to find out what really happens to flight 828. However, we do not know what to expect from this teeth-clanging series, but one thing for sure is, there will be more drama. 
Manifest Series Got Cancelled
In a tweet by one of the writers of the series, Jeff Rake announced that the series has been cancelled by NBC due to reasons unknown. 
He tweeted: 
"My dear Manifesters,
I'm devastated by NBC's decision to cancel us. That we've been shut down in the middle is a gut punch to say the least. Hoping to find a new home. You the fans deserve an ending to your story. Thanks for the love shown to me, cast, and the crew. #savemanifest
— Jeff Rake (@jeff_rake) June 15, 2021."
We also hope the series gets a new home as soon as possible. 
Conclusion
We hope we have answered questions like Flight 828 what happened? Is it a true life story? If you scrolled to this part without reading through, well, you have missed the whole thing, so, you should read up now.