Alana Thompson is the iconic character of Honey boo boo. She is an American teenager who became a  reality TV star at age five from starring in TLC's beauty pageant series Toddlers & Tiaras in 2012. Later that year, she attains heightened fame with her own reality show Here Comes Honey Boo Boo, which featured all her family members in their hometown in Georgia. This article is set to disclose some interesting facts about her and what she's been up to lately especially since the show no longer airs.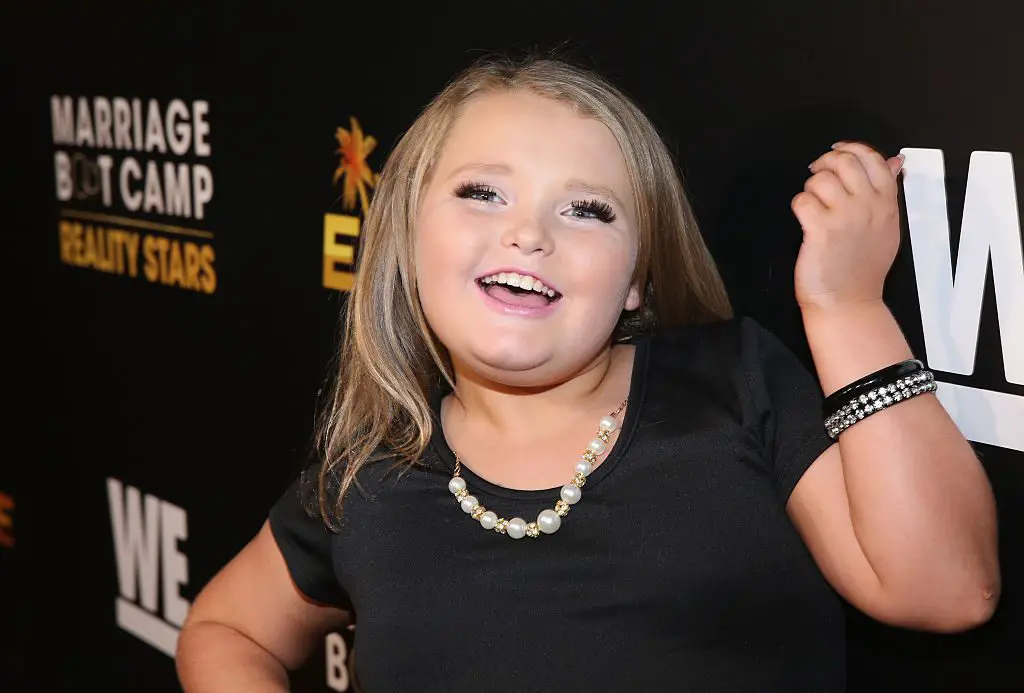 Quick Facts About Alana Thompson
Who Is Honey Boo Boo?
Alana Thompson is behind the character honey boo boo. She was born on the 28th of August, 2005, in McIntyre, Georgia. Alana comes from a big blended family that consists of  her father, David Michael Thompson,  who was a chalk miner,  her mother, June Shannon, and 3 lovely older half sisters' namely; Anna Shannon, Lauryn Shannon, and Jessica Shannon. 
Sadly, her parents are no longer together, she stays with her mother and stepsisters. Her mother was accused of having an affair with a sexual offender and allegedly has two daughters for him. Also, Alana is the only biological child of her father, David Michael Thompson. 
About Here Comes Honey Boo Boo Show.
Alana Thompson was 6 years old when she got her big break as the lead actor in the reality Tv series, "Here Come Honey Boo Boo". The show belongs to her, all the cast of the show were her real family members,  with her mother starring as Mama June, her father as Sugar Bear her sisters as Pumpkin, Chubbs, and Chickadee. By the end of the 1st season, her sister, Anna gave birth to Kaitlyn Cardwell whom she loves a lot and likens to a Barbie doll.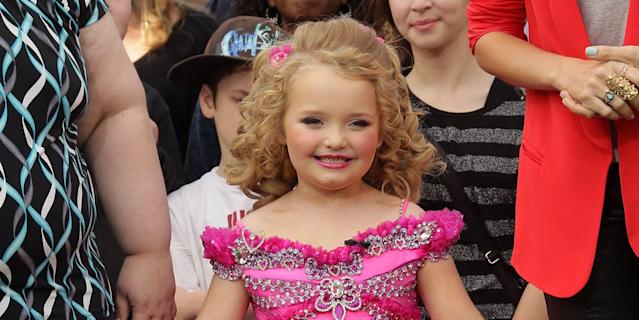 Alana won the esteemed Beauty queen Award at a very young age, she gracefully carried the show with her cheerful and funky personality.  The show had 4 hit seasons with some special episodes.  Unfortunately, it was canceled by TLC because of the rumors her mother having an extramarital affair with a sex offender.  However, she came out to discard the news but no new episodes were aired still. 
Where Is Alana Thompson Of  Honey Boo Boo?
As untrue as it may sound, it really is true. A person's true personality is the things they do when no one is watching and there are no hidden cameras either. Alana, when the world isn't watching, she is a nerd. She loves to read good books and write too.
For now, she is facing her studies squarely in a bid to fulfill her dreams of becoming a  neonatal nurse and at the same time spending quality time with her family. On weekends, she goes to the pool and the mall with her sister and niece.
Although Here Comes Honey Boo Boo doesn't air anymore, Alana is still in showbiz. She made multiple appearances in her mother's reality show Mama June: From Not too Hot, which started after Mama June grabbed the attention of viewers by shedding tons of weight.
Is Honey Boo Boo In A relationship?
Recently, Alana disclosed that she doesn't have friends because of her trust issues but she does have a boyfriend. It turns out that she has secretly been dating  Dralin Carswell who is a college student for well over 6 months. Interestingly, her family approves of their relationship regardless of the 4 years gap between the duo.
"Dralin and Alana are attached at the hip and hang out together all the time," an insider told the outlet. "He was quiet at first, but he's like one of the family now. He's just as fun and crazy as the rest of them."
What Is Honey Boo Boo's Net worth
Alana has made quite a fortune from showbiz and is still likely going to get even more as she is just starting out her career. She holds an estimated net worth of #300, 000.
Fun Facts About Honey Boo Boo
Conclusion 
The way time flies will forever be a mystery, Just yesterday Alana graced our screens as the charismatic "Honey boo boo" but today, she is all grown. She turned 16 years old in August and has done beautifully well by handling all situations from the last year well . She even took things a notch higher, in an attempt to rebrand and let people see the real Alana Thompson and not the little girl from years ago on the show.