Is Missing 2023 a true story? One thing is certain, the new film Missing (2023) is a new genre of film— a "screen life" movie. This new genre of filmmaking takes the form of visual storytelling. All the events are shown on a computer, tablet, or smartphone screen. This style of filming has become prominent over the past decade. The film amassed an insane number of 9.3 million dollars against just a 7 million dollar budget in the first weekend of its release.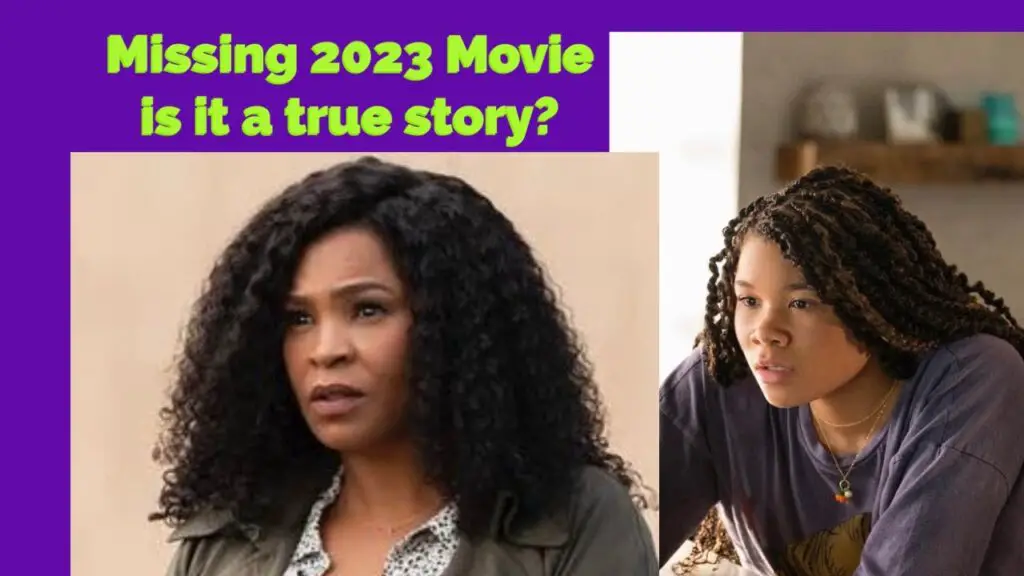 The concept upon which the film is based had led to a universal question— Is Missing 2023 a true story? — from viewers.  According to Rotten Tomatoes. "Missing can strain credulity in its efforts to keep the audience guessing. But a fast pace and relatable fears keep this twisty techno-thriller from completely losing its way."
Hence In this article,  we will shed light on the storyline. And provide an answer to the question; Is Missing 2023 a true story? Kindly read to the end. 
What Is The Concept Of  Missing 2023 Film?
The concept of Missing 2023 film can be pegged to the unpopular saying; "the devil you know can  be as bad as the angel you do not know."  A thrilling roller-coaster mystery that lures you into questioning the depth of knowledge about your immediate environment. When her mother (Nia Long) disappears while on vacation in Colombia with her new boyfriend. 
June (Storm Reid) is prompted to search for answers. Eventually, she is hindered by international red tape. Not letting the distance get in her way,  June immediately gets creative and uses all the latest technology at her fingertips to try and find her before it's too late. But as she digs deeper, her digital sleuthing raises more questions than answers…and when June unravels secrets about her mom, she discovers that she never really knew her at all.
Is Missing 2023 A True Story?  
To answer the big question—is Missing 2023 a true story —  it is neither a true/real life story nor the remake of the acclaimed 1982 Jack Lemon film Missing which was nominated for four Academy Awards. Those accolades include Best Picture, Best Actor (Jack Lemmon), Best Actress (Sissy Spacek), and Best Adapted Screenplay.  However, Missing 1982 was based on the true story of the sudden disappearance of American journalist Charles Horman in the aftermath of the 1973 Chilean coup.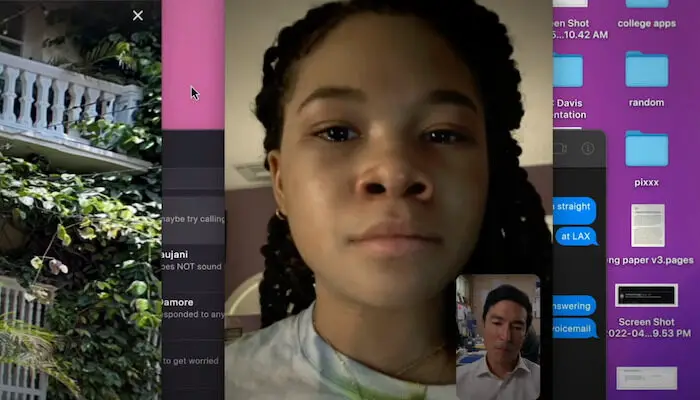 Also, Missing 2023 is not based on the appealing Columbian reality—  an excessively high kidnapping rate in the country — for every 100,000 people, 0.6 people are taken per year.  Neither is the film based on 2018's surprise Hitchcockian hit, searching which centers on all efforts to find a missing daughter.
Is Missing 2023 True Story Based On A Book?
Regardless of how good and true the Missing 2023 Film may seem, it isn't based on any book of a similar title. Particularly not the book called Missing: A True Story of a Childhood Lost by Marine Grundman. The Missing 2023 true story has absolutely nothing to do with the book or any other book. 
Read also: Is Amazon Prime Video's Dive Based On a True Story? An Explanation You Wish To Know here
Conclusion
It is important to note that Missing 2023 is not a true story, however, it possibly drew inspiration from tons of similar real-life stories scattered around the globe.