Today, Jayson Tatum is making history with the Celtics team, but this would not have been possible if he did not have parents who looked after him. Jayson Tatum parents, even though they had him when they were teenagers, did everything possible to ensure that their son's ambition to be a basketball player became a reality. As a result, Tatum's stocks have risen over the years, with many pundits expecting him to help deliver the 2022 NBA Championship to the Celtics. However, Jayson did not always have his father around. Jayson's mother, Brandy, was very instrumental in his success. 
Who is Jayson Tatum?
Jayson Tatum was born in St Louis, Missouri, in March 1998. He was born to the then 19-year-olds Brandy Cole and Justin Tatum. Having kids as a teenager was not going to be easy, but somehow, Brandy winged it. Although, it did come with its sacrifices. For instance, Brandy gave up her volleyball scholarship to raise Jayson. At the same time, Justin, Jayson's father, on the other hand, continued with his education at St. Louis University, where he also was a basketball athlete. Brandy somehow was able to buy a two-bedroom apartment with the money she had saved up. So, she moved out of her mother's house when Jayson was six months. However, she was not able to furnish the house. As a result, she and her baby slept on the same bed for many years due to having little money to make ends meet.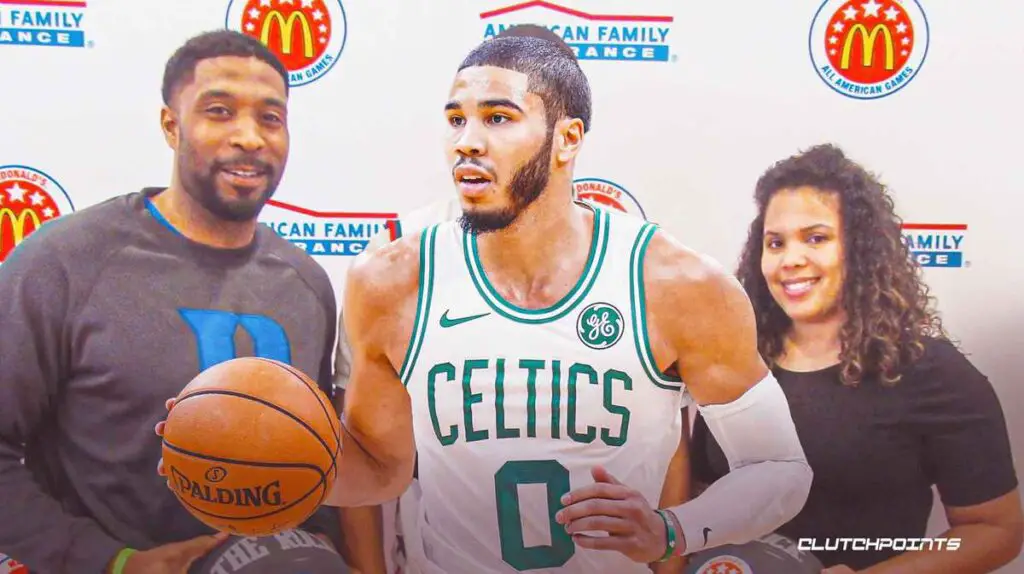 In an interview with ESPN, Brandy explained how she would get back home and meet Jayson, already asleep. She was working a part-time job, studying, and raising a child all by herself. As a result of all the activities she had to do to ensure that her son had something to eat, she missed significant moments in his life. For instance, she was not around when Jayson started crawling. So Cole decided to take Jayson to class and would lay him down beside her feet while she received lectures. It was pretty tricky for her, but she did it anyway. 
Who Are Jayson Tatum Parents? 
Jayson was born to Brandy Cole and Justin Tatum. They both were instrumental in how Jayson turned out to be. However, Brandy was the more present parent; it did not take away the fact that Justin was always around in Jayson's childhood. Justin was a professional basketball player and was very active traveling to play the sport. Cole once took Jayson to the Netherlands to watch his father play. Seeing they share the same passion, Justin took it upon himself to coach Jayson. Jayson played against people older than him and shone. It was there, and then Justin realized that his son had the ability even to outshine him professionally.
Maybe Justin took his training too far, but Jayson said his father was never satisfied with his achievements, resulting in a strained relationship with him. Other fathers would congratulate their kids for their achievements, not Justin. He would not clap even if he scored 40 points. Unknowingly, this attitude pushed Jayson to work harder. Again, Jayson believed that his father was angry that he refused to join him at Christian Brothers College High School, where he was the coach. Jayson would rather stay with his mother. While his father's gestures did not sit well with him at the time, they drove him to be better, and we can see the results. 
Brandy Supported Jayson Tatum
From a very young age, Jayson expressed his desire to become a basketball player. Thankfully, he had his mother's support quite early. While her mother was a property law student, Jayson trained to become a professional basketball player. An incident that shaped Jayson's conviction was when he was asked in school to choose a real profession, and he did pick to become a basketball player. However, his teacher at the time tried to persuade Jason to consider changing his profession. Hearing this news, Brandy marched to the school to confront whoever tried to dissuade Jayson from becoming a basketball player, Bleacher Report says.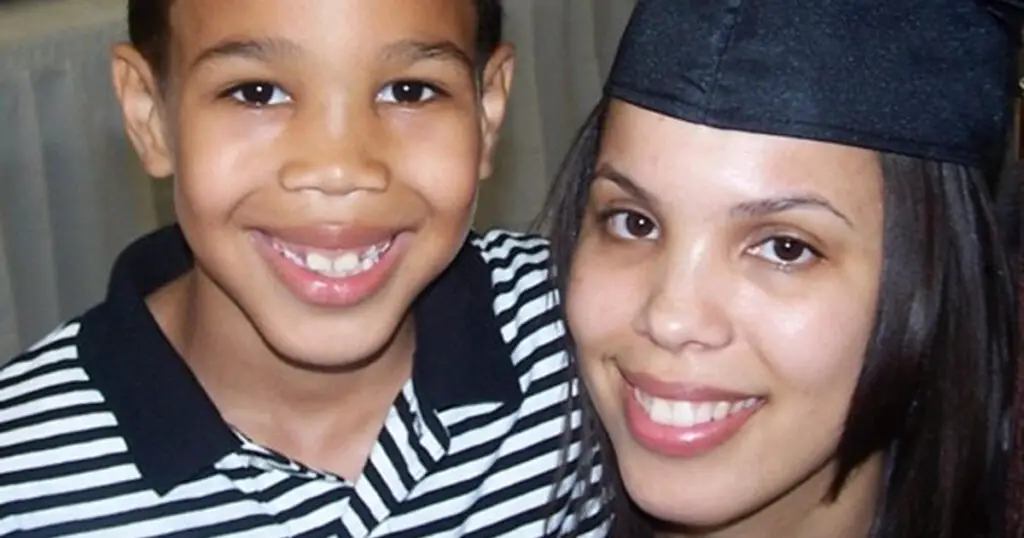 Jayson Has Two Half-siblings
Jayson's father did not marry Brandy. They only had a child together. Justin had two children from his other relationships; Jaycob and Kayden. 
Does Jayson Tatum Have a Son?
Yes, the 24-year-old has a child whom he named Deuces. He promises to raise him, unlike how he was raised. According to him, Deuces will be raised in the presence of a father, and he is ready to cheer him on in whatever career path he chooses. 
Conclusion
Jayson Tatum's parents were instrumental in his growth as a professional basketball player. Although, one can argue that his mother, Brenda Cole was more important in how he turned out as she raised him solely.