Apart from the fame, she earned from the TLC series I Am Jazz that amplified the popularity of her brand, 'I Am Jazz'  Jazz Jennings story is Phenomenally inspirational.  Though she is currently 21 years old,  Jazz Jennings story as an LGBTQ+ advocate began when she was barely 6 years old.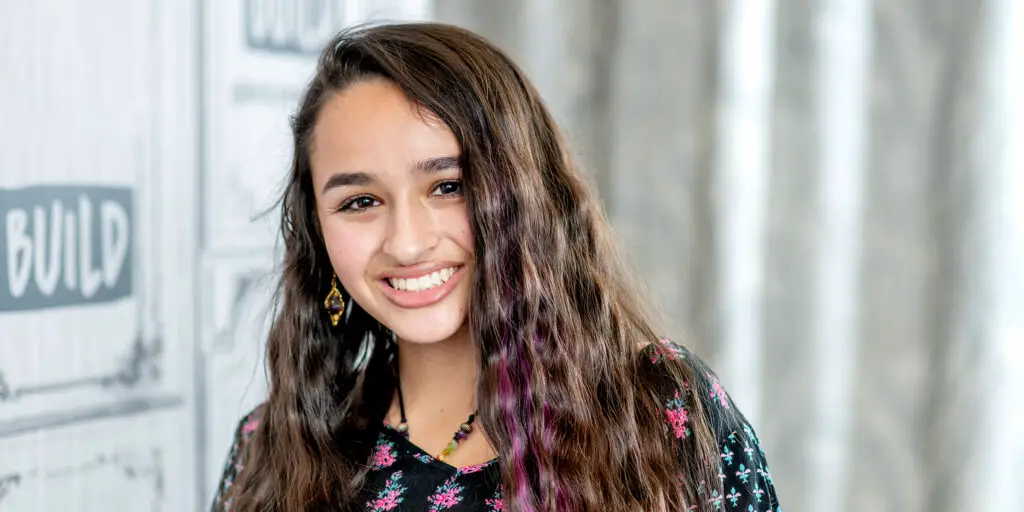 She took the world and her family by surprise when she came out as a transgender on national TV. The most insightful part of Jazz Jennings story was her bravery in using herself as a case study to sensitize people and advocate for the LGBTQ+ community even at a time when it was still a very controversial subject in society. 
Since then, Jazz hasn't looked back for a second. She has branded herself explicitly to make her stand known at all times. However, there is more to Jazz Jennings story than just her passion for activism. Hence this article will sequentially explore her story. Kindly read till the end. 
Jazz Jennings Story Began When She Was Two Years Old
In response to the recurrent question " when did you first know" about the defining moment of her sexuality, In her book,  Being Jazz: My Life as a (Transgender) Teen. Jazz gave a solid answer stating that she had known she was gay ever since she could form coherent thoughts. And that she was a girl trapped inside a boy's body. 
 This is as far back as when she was two years old. It also puzzled her why no one else noticed because she was naturally atoned for feminine stuff and wanted to do everything, girlie.  For her, having a penis even at such a young age was bothersome, and she wished she had a vagina at the time. 
Even though her parents didn't make a big deal out of young Jazz being effeminate, they never really thought of the possibility that she was gay. They let her wear her girlie stuff within the house and dress her up like a boy when they had to go out. For jazz, it was humiliating and big torture at the time until she found her voice.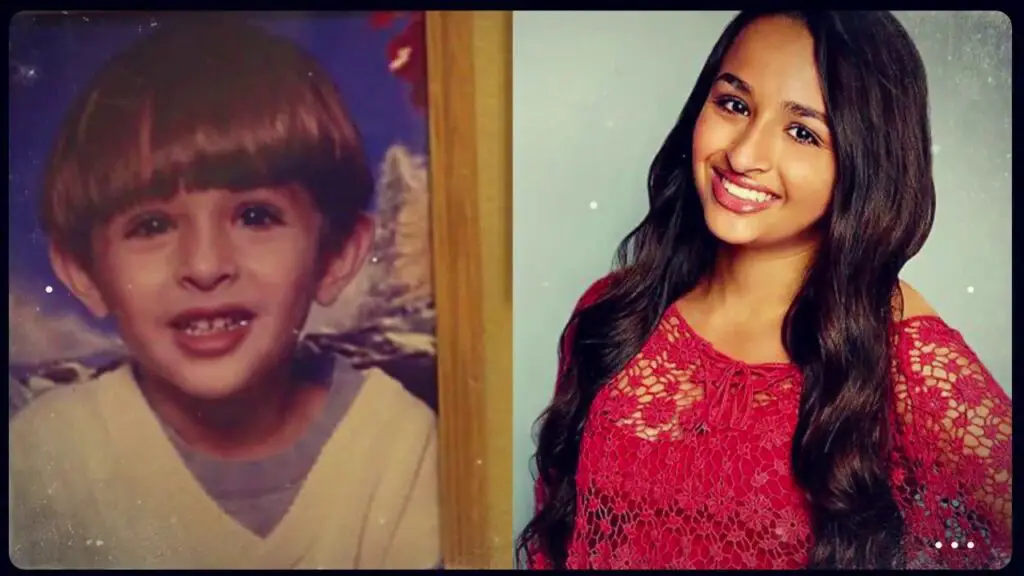 For the longest time as a toddler, her family dismissed her feminity as being just a phase that would fizzle out. But it didn't. Instead, she found her voice and spoke her truth. She told them that she wanted to be a girl and not a boy.  Speaking up was her life's defining moment as her family stopped pushing her to be a boy.  
And from then on, she hasn't looked back for a single day. At the age of 3, she was checked in with a psychologist who introduced her to the word transgender. It was an aha! moment for her as she finally found the right words to describe herself; " a girl who had accidentally been born into a boy's body."
Schools Refused To Admit Jazz As A Girl Until Her Story Was Published In A Newspaper
In time past, the LGBTQ+ community has been greatly marginalized by society. They didn't get the sort of acceptance and support they have today. This is one of the reasons Jazz took up the course of activism because she suffered the horrors of marginalization at some point in her life.
After coming out to her family at the young age of 2, enrolling her in school as a girl became a herculean task for her parents. The school was adamant until her parents, Jeanette and Greg Jennings, submitted her story to a local newspaper.  Thankfully it worked out, and Jazz began schooling. 
Jazz Took Her Family By Suprise With Her Speech At 20/20 In 2017
Contrary to popular belief that Jazz's parents premeditated her 20/20 interview with Barbara Walters in 2007, they weren't a party to it. However, lots of media organizations plead for them to let Jazz grant them an interview. Her parents were really not interested in the media publicity. They weren't ready to share something as personal as that with the world. It took them 10 months of constant appeal from the media houses to allow Jazz to get on television. 
However, they concealed their real last name and adopted Jennings, a pseudonym that has stuck to date.  The 20/20 interview in 2007 is a solid moment in Jazz Jennings story. She was so bold and courageous. It was then she sealed her mark publicly as a transgender. 
You can also read the truth about Zendaya's sexuality here.
Jazz  Started Hormonal Therapy Before High School
By the time she was 11 years old, Jazz started hormone therapy to pause male development. Before high school, she started taking the female hormone estrogen. Sadly, the hormones had an adverse effect during her gender confirmation surgery. The doctors didn't have enough tissue to construct a vagina. The surgery took longer than usual. But  Jazz kept her cool. She couldn't care less about the complications as long as she came out with a vagina. She said:
 "They're using the tissue I have, the peritoneum, and also, they may take a skin graft as well. I say it's going to be like a patchwork vagina, Franken-vagina. So yeah, as long as it's functional, that's all that matters."
Though she got her desire for a functioning vagina met, Jazz ran into a little problem earlier. She had to go for a follow-up surgery because the vagina tore open after the first surgery.
Jazz Was Overweight Before Her Surgery And Had A Eating Disorder
Before she underwent her gender confirmation surgery, Jazz had to lose 30pounds because she was overweighed.  This is because she had an eating disorder. borne out of binge-eating. According to Jazz, she finds comfort in eating whenever she is struggling emotionally. Though she has been body-shamed severally, she doesn't really care about it. Her major priority is losing weight for health reasons. Though she lost a ton of weight in the past, in 2021, she was back up at 100 pounds. Jazz is not relentless as she is determined to stay healthy.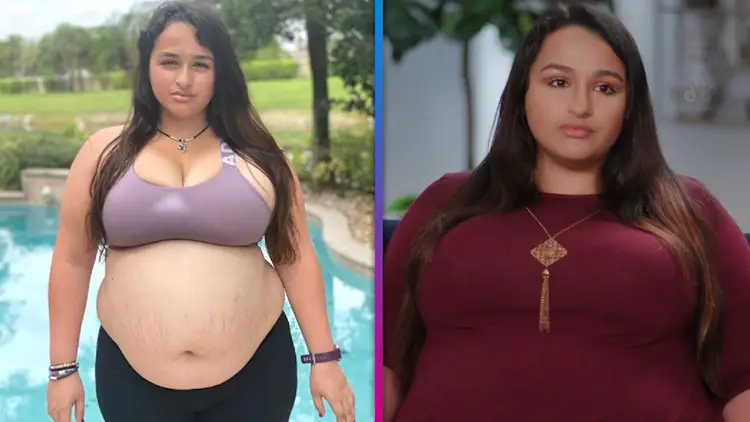 Jazz Jennings  Story Of Activism For The LGBTQ+ Community
After going through all these changes and accepting who she truly is. Jazz life has changed to a large extent. The 20/20 interview in 2007 opened her up to a whole new world. She became one of the strongest voices for LGBTQ+ rights advocacy, won a GLAAD Media Award, and even had a chat with Oprah Winfrey on I Am Jazz: A Family in Transition. Jazz has also co-written a children's book. She is currently the youngest grand marshal of the New York City Pride. 
Still fierce in advocacy, Jazz fights institutional discrimination against transgender people.  She championed the Minnesota State High School League petition to allow trans athletes to participate in sports.  She is very vocal about helping other Trans people accept themselves and also gain acceptance in the society they find themselves. But above all, she postures herself as an example for members of the LGBTQ+ community to explore all their potentials to the fullest without hindrances. 
What is the story behind Jaiden Animation? What is her sexuality, and why has it caused so much fuss?
Conclusion
Jazz has grown from the brave little girl at the 20/20 interview in 2007 to a passionate LGBTQ+ activist. She has made it her life's mission to advocate for LGBTQ+ rights and inclusion in society.