Jimi Hendrix death is one of the saddest losses in the entertainment industry. Though his fame and reign as a musician was a short-lived four years span, his music still echoes through generations. Hendrix was among the exponential electric guitarists in popular music.  Before Jimi Hendrix death, he did a thorough revamp of Rock and Roll music which is enjoyed by people from all works of life today.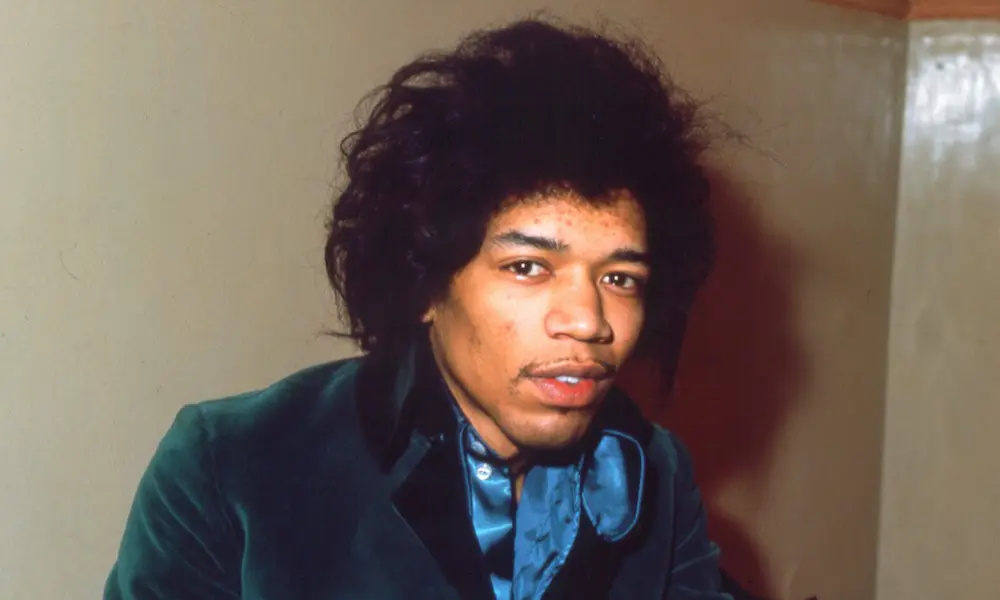 He was a musical soul; he breathed and lived music in every capacity. Hendrix had great plans for the music industry. Unfortunately, all his plans and expectations were cut short by his untimely death. And for a very long time, the details of his death have been shrouded in the secret. But this article will shed light on some very important facts we bet you didn't know about Jimi Hendrix's death.
Below are five solid and unknown facts about Jimi Hendrix death, kindly read till the end. 
1. Jimi Hendrix Prophesied His Death 
Jimi Hendrix was a special breed in his lifetime. He causally prophesied his own death. It was During a 1969 trip to Morocco when a clairvoyant tarot reading turned up a death card. In response, Jimi casually blurted out that he would die before he clocks 30 years old.
Even After a flopped performance in Sweden, Hendrix told a Journalist that he wouldn't be alive by 28. In his words;
"I'm not sure I will live to be 28 years old. I mean, the moment I feel I have nothing more to give musically, I will not be around on the planet anymore, unless I have a wife and children; otherwise I've got nothing to live for."
 And true to his words, Jimi died at the age of 27 in September 1970. Only a few months shy of his 28th birthday.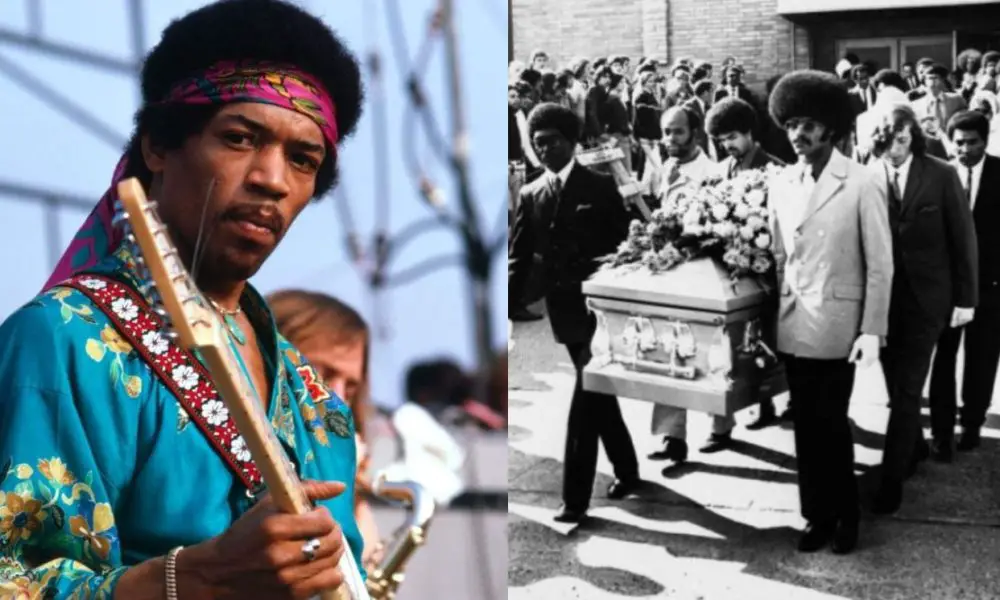 2. Hendrix Died  At St. Mary Abbot's Hospital After Choking On His Vomit
In his last days, Jimi was faced with so many scandals that they took a toll on his health which eventually affected his musical performance. His Eroupe tour, particularly that of Germany was an epic fail due to the thunderstorm that ensued. So, he went back to London where he spent time with Monika. Though, he never admitted it in his lifetime, Monika claims that they were both romantically involved. They spent alot of time together and with mutual friends. 
On the morning of his demise,  his New York doctor, prescribed an extra dose of his sleeping pill for him haven complained of Insomnia. Making a U-turn from the doctor's prescription, Hendrix took 9 tablets of Vesparax inoccently ofefered to him by  Monika. Vesparax is a strong German sleeping pill. Monika used to take it to ease the pain of r injuries. Though 9 tablets of Vesparax was an overdose. The forensic pathologist at St. Mary Abbot's hospital concluded that he died from asphyxiated on his vomit. 
3. Did Jimi Hendrix Commit Suicide?
There are so many rumors and controversies surrounding Hendrix's death amongst which is the theory that he killed himself.  According to Eric Burdon who flagshipped this rumour. Hendrix  showed signs of being suicidal via his poem, The Story of Life. The poem is centered around a longing for libration from loneliness:
  "The story of life is quicker than the blink of an eye. The story of love is hello and goodbye… Until we meet again."
Without any subsatntoial proof, Eric dubbed the poem to be Jimi's suicide note. Although he came out to discredit this notion claiming that it was a misunderstanding of the poem on his path. But it was too late to withdraw his statement. Particularly given the circumstances that surrounded Hendrix's death ( Vesparax overdose) To this day, it is still unclear whether his death  was intentional or an accident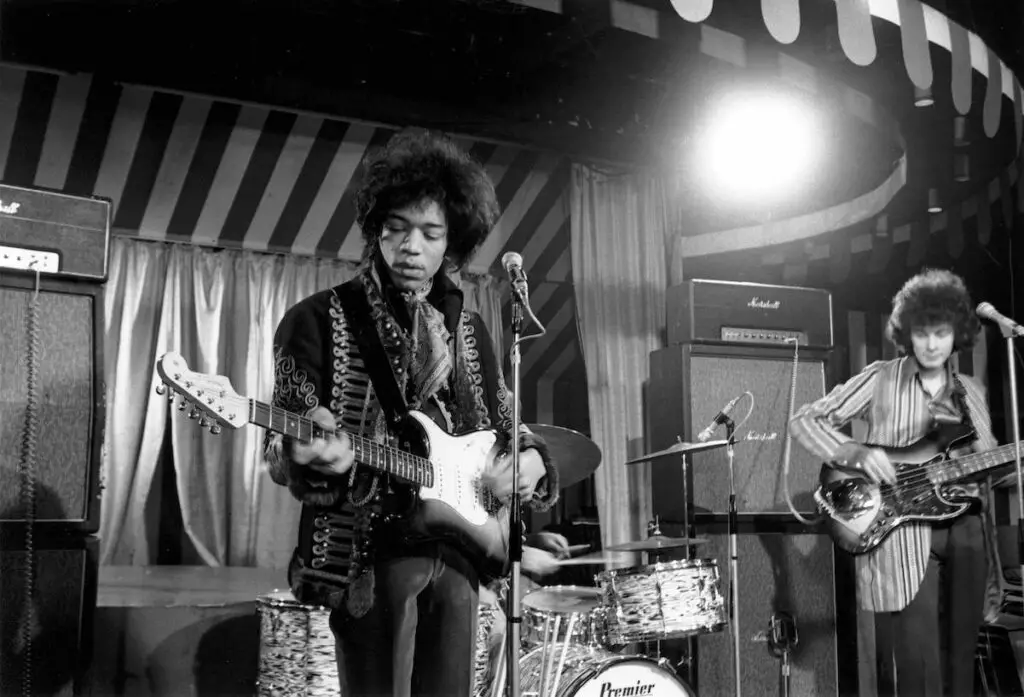 4. James Wright Is Opines Jimi Hendrix Death Was Orchestrated By His Manager
Unfortunately,  Jimi and his then manager Michael Jeffery didn't get along well.  Before his demise, Jimi has pulled strings to part ways with Michael. Hence the reason why Michael killed him, according to Former roadie, James Wright. According to James  In his memoir,  while he was under the influence, Jeffrey confessed that Hendrix was worth more to him dead than alive. 
 So Jeffery killed him by  stuffing pills and red wine into his mouth so that he can inherit Jimi's $2 million life policy. But Philip Norman argues that James is a myth because the termination of their contract wouldn't have stopped Michael from benefiting from Jimi's musical career. 
5. Hendrix Was Buried Beside His Mother In Greenwood Cemetery
After Jimi's untimely death,  his remains were flown to Seattle in late September 1970. And his mourning ceremony was held at Dunlap Baptist Church. Afterward, he was buried at Greenwood Cemetery,  just beside his mother's grave. Interestingly, his headstone with the cliche inscription "Forever in our hearts"  was a tourist attraction. However, after  his father, Al Hendrix,  acquired the rights to his music, he moved Jimi's remains to a memorial inside the cemetery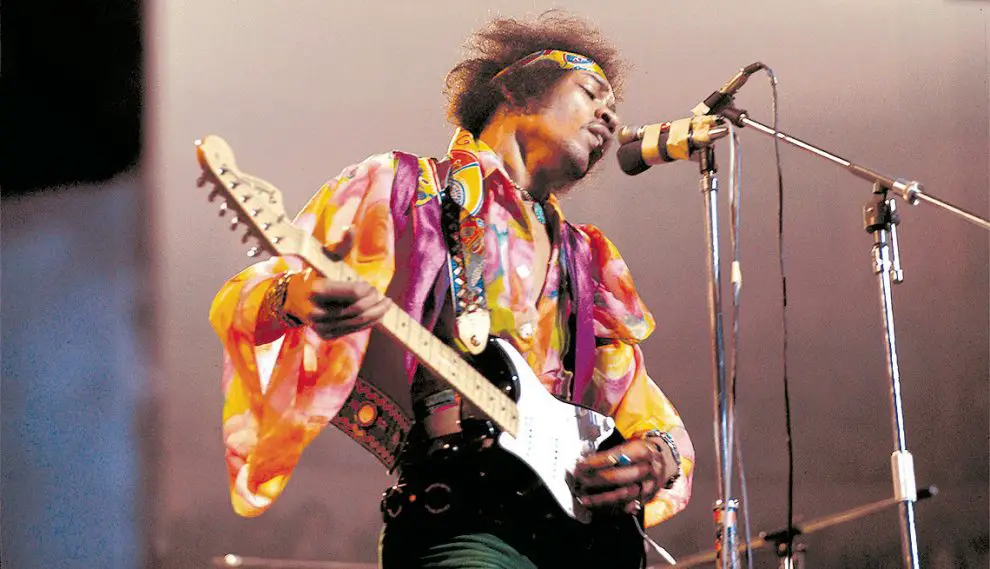 conclusion
52 years later and the circumstances surrounding Jimi Hendrix death is still vague as there are different tales. One being that his friends could have saved him when he choked but that were busy ridding the room of drugs and illegal substances before calling the ambulance. While the other is the twisted truth about suicide. Whatever the case may be, we hope that his soul continues to rest in peace.