Maegan Hall story is wild. It is not a common happenstance of phenomenon. Maegan Hall story is about the disgraced former La Vergne, Tennessee, police officer, who was fired after being accused of having sexual relationships with six fellow officers. Her story is backed up by results from an internal investigation released by city officials on December 28, 2022. Per the report Hall engaged in sexual relationships that weren't reported to police officials and was accused of engaging two officers in sexual acts while on duty and inside the city-owned property.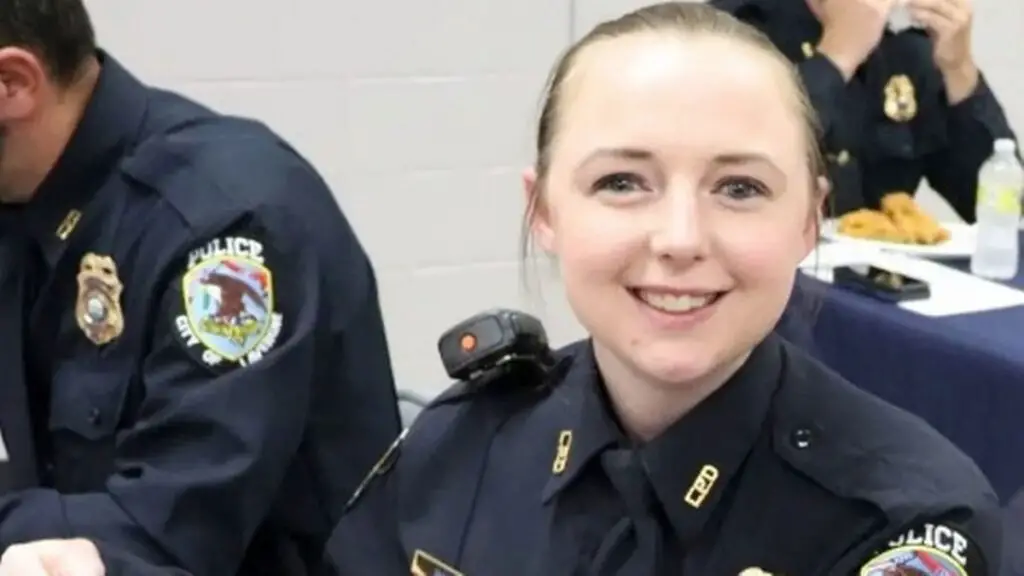 While the shameful Maegan hall story has gone viral painting the police force in a bad light and almost wrecking her marriage. Police Chief Burrel Davis has pleaded with the masses. They said they are investigating the issue internally and Maegan Hall story doesn't represent the entire department and they will continue to provide the most professional protection possible for the community.
Kindly read this article to the end to get the full Maegan Hall story. 
Maegan Hall Was Sacked Per The Findings And Recommendation Of The Investigation
Contrary to the belief that Maegan was sacked on impulse after her story was discovered, it turns out that a full-on investigation was carried out. And the report recommended that Maegan Hall be terminated for sexual activity while on duty, sexual harassment, conduct unbecoming of an officer, and lying during the course of the investigation.
It also recommended the termination of Sergeant Ty McGowan, Sergeant Lewis Powell, Detective Seneca Shields, and Officer Juan Lugo and the suspension of Officers Patrick Magliocco, Larry Holladay, and Gavin Schoeberl. 
The report substantiated the allegations of unreported sexual relationships against Hall, Magliocco, Holladay, Shields, and Lugo. And also confirmed the allegations of sexual activity while on duty against Shields, Hall, and Powell. The investigations also confirmed harassment accusations against Hall, Schoeberl, Lugo, Holladay, Shields, and McGowan, alongside an allegation of workplace violence against McGowan. 
The report also revealed that McGowan was the undisclosed source that hinted at Mayor Jason Cole the accusations On December 12, 2022. The report also accuses Megan and Magliocco of having a "three-way with his wife."
Where Is Scott Frost Now? Everything We Know About His Coaching Dreams. Find out here
Maegan Hall Story: She Was Accused  Of Sexual Harassment Off Duty
Maegan was at a  "girls gone wild" hot tub party "at Sergeant Eric Staat's house,"  turns out this party was on a houseboat. Per the report, the accusations indicated the alleged sexual relationships were not reported to the leadership of the Police Department, in violation of the rules outlined in the employee handbook. And Hall was also accused of sexual harassment.
She sent "explicit photos and videos to multiple co-workers(other officers including Holladay, Magliocco, and Schoeberl.). Hall's top came off, revealing her breast in the hot tub( she claimed she was heavily drunk when this happened). Moreso, she was accused of pulling Magliocco into the restroom where she asked him if he wanted to have sex.  Then later that evening, she gave him oral sex. 
She was also accused of being sexually intimate with Holladay off-shift at his house and hotels. However, She denied having any sexual relationship with Powell and Magliocco. But later, she confirmed a sexual relationship with Magliocco three to four times but never on duty. They discussed having a threesome with his wife but nothing happened on the topic, the report says.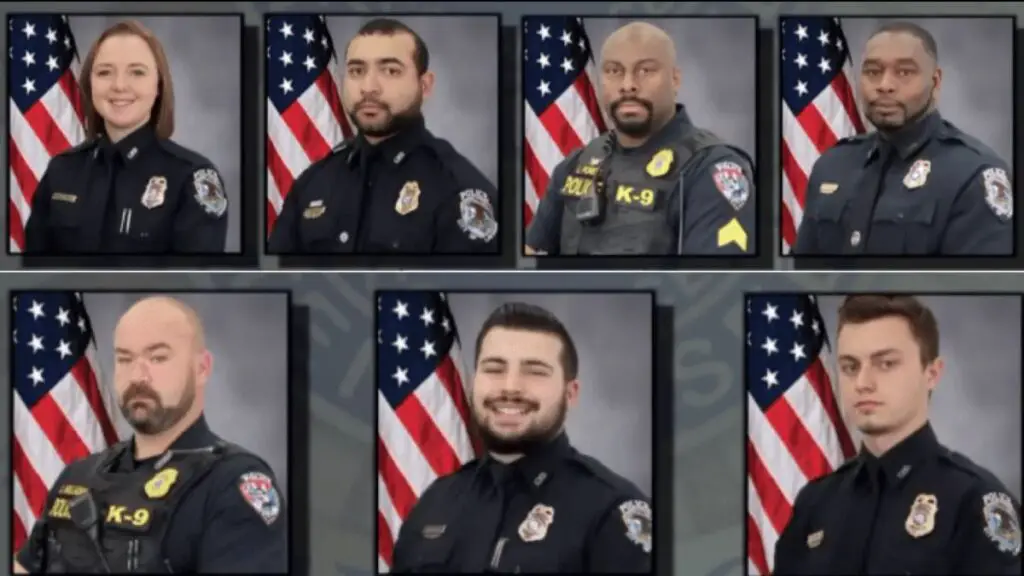 Maegan Hall Story Involves Her Mental Health Too
In addition to her affairs, some colleagues allegedly expressed concerns over Hall's heavy drinking and mental health issues. Investigation reports suggest that officer Magliocco said Hall once unloaded her weapon and dry-fired the gun at her head. So she could hear what it sounded like. Magliocco also reported that Maegan Hall allegedly voiced "harmful thoughts." He allegedly said on multiple occasions that Hall "should not be alone."
Maegan Hall Story Upset Her Husband Initially 
Maegan Hall story brought shame and disgrace to her family. And like every other person, her husband's first reaction was repulsive.  According to the report, Magliocco admitted that he and his wife were in an open marriage. Hall asked him about "doing things" with him and his wife. So, at one party, Hall and Magliocco's wife "started kissing, and Hall's husband came in the room and seemed upset.   At some point, Hall tried to bring her husband on board.
She lied about their marriage being open but he wasn't having any of the lies or acts. So, she borrowed $50 from Maglioco to get a hotel room. Because she didn't want her husband to find out about her immoral dealings.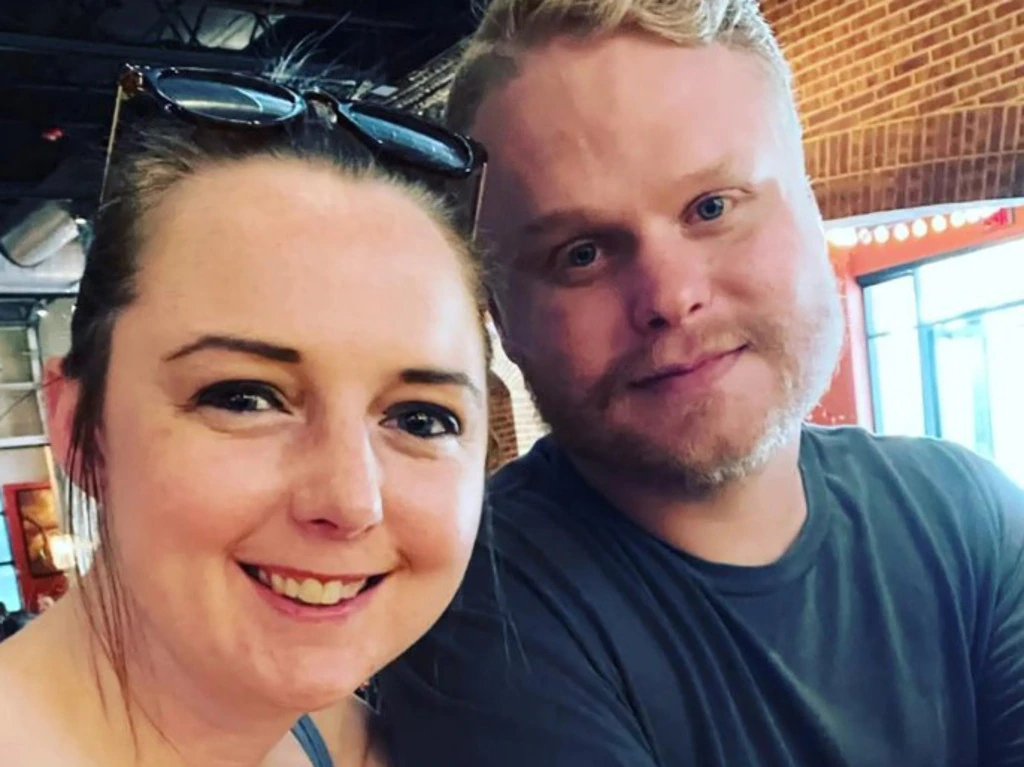 Maegan Hall's Husband Eventually Stood By Her 
Hall's husband is a former state park ranger Jedidiah, who is also the son of a pastor. He was her college sweetheart. The duo got married in November 2018 and on March 2022, they bought their first home together. Contrary to the expectations that he would shut out his wife and make her pay dearly for her sins, he has decided to forgive her and patch things up. In an interview with The Daily Mail, Jedidiah's boss, Coffee County Sheriff Chad Partin, revealed that he doesn't know how hall's husband is doing it, he's more of a man than he is because he's trying to salvage his marriage. 
Where Is Maegan Hall Now? 
Hall was last seen in January 2023 in front of her marital home in sweatpants and a baseball cap. She was waiting for her dog to pee in the yard.  Also seen changing into a flannel shirt and jeans before heading to a nearby sports bar. According to reports, she had a stack of papers and a vape pen. She also reiterated the fact that she doesn't to discuss it, but instead moves on and live her life. Ever since then, her Facebook account has been deleted too 
Who Is Gabriel Iglesias Wife? The Untold Truth About His Love Life. Find out here
Conclusion
Maegan Hall story is disgraceful perhaps there's more to the story than might be known if only she would release a statement or grant a full-scale interview to the press.