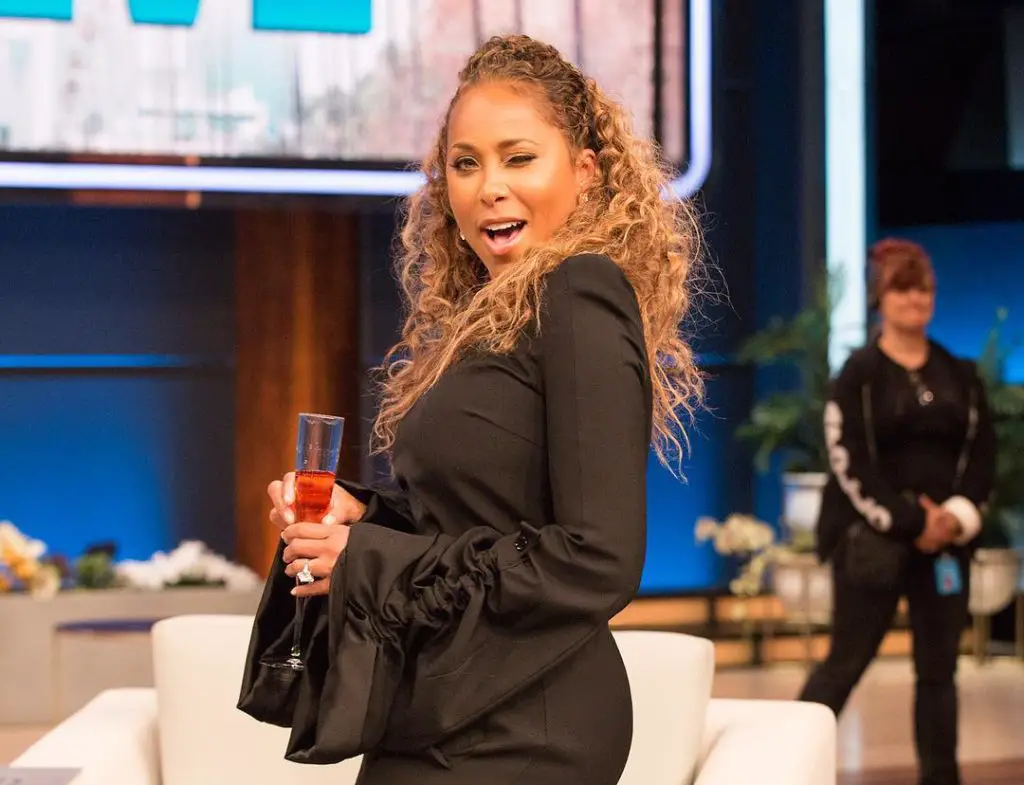 Marjorie Bridges Woods is finding out that thrice is the charm in her search for the perfect partner. She is one of the most successful fashion moguls in the world and she is also the wife of the renowned comedian, TV personality, and actor, Steve Harvey.
Being successful in life isn't strictly tied to one's parents or spouse as we've seen time and time again. However, a spouse who is supportive, understand, and loving, makes an already successful person more successful.
This is the case for Majorie Bridges-Woods and in this article, we'll explore her life – from her early days to present.
Marjorie Woods' Background
Marjorie Woods was born on October 10, 1974, to mother Doris Bridges. Though Majorie grew up with her father, she prefers not to mention his name. She allows very little of her early life get on media and while we have nothing about her high school, we know that she attended the University of Memphis. She didn't complete her program there, however.
Marjorie's rebellious nature which made her drop out from university is also one of the driving forces for her current success. In 2007, her interest in fashion led to the creation of The Lady Loves Couture blog, where she uploads tips about the fashion world, tips on being a powerful woman, and details of all her intriguing fashion excursions.
The blog has over 351 thousand followers on Instagram.
Marjorie Woods' relationships
Prior to marrying Steve Wonder on June 25, 2007, Marjorie Woods has been married twice with varying degrees of success. Her first two marriages followed an airy pattern; the police arrested both husbands for drug-related crimes.
Majorie's First Marriage to Jim L. Townsend
Marjorie Woods' first marriage was to Jim L. Townsend, a drug kingpin. There were rumors that Jim Townsend was 23 years older than Majorie, however, this wasn't what led to their breakup.
Trouble started with the union when Townsend was arrested and indicted for attempting to buy 40 kilos of cocaine. He was sentenced to life in prison and served 26 years of his sentence before getting released in January 2017 after a pardon by President Obama.
Marjorie was never charged with a crime, although Townsend reported that the agents on his case believed that they had substantial evidence of Marjorie's illegal activities. They said this in a bid to force his cooperation with them.
Marjorie divorced Jim less than five years into his sentence. She had her first two kids with him, however. They are Jason and Morgan.
Jim Townsend's Allegations
In 2019, Jim Townsend published a tell-all memoir about his marriage to Marjorie and their run-ins with the law. He claims to have written two-thirds of the book while he was in prison.
Jim would tell how Marjorie Bridge Woods was his accomplice in the drug business in the book. Marjorie shows no fear concerning any revelation by Jim but many people have their fingers crossed waiting for the book.
Marjorie's Second Marriage: Donnell Woods
Marjorie Woods' second marriage was similar to her first. She married Donnell Woods a drug kingpin after her split with Jim Townsend. In 2001, the police caught Donnell in his anti-social activity which promptly led to Marjorie divorcing him.
Marjorie retained the Woods surname, and also has a daughter with him, Lori, who was born on January 13, 1997.
Marjorie's Third Marriage: Steve Harvey
Broderick Stephen Harvey is a famous American comedian, businessman, and entertainer. He is also Marjorie's current husband. Marjorie Woods and Steve Harvey married in 2007 after their first meeting in 1990.
Similarly, Steve Harvey had been in two marriages before marrying Marjorie. He wedded his first wife, Marcia Harvey, from 1980 to 1994. He shares three children with her – twin daughters, Karli and Brandi, and son, Broderick.
After divorcing Marcia, Steve married his second wife, Mary Lee Shackelford in 1996. According to reports, it was his relationship with Marjorie during this period that led to the dissolution of the marriage in 2005.
Steve met Marjorie in a Memphis comedy club in 1990. He stood on stage and said to Marjorie humorously, "I don't know who you are, but I'm going to marry you."
The two dated for some time back in 1990, but it ended after Steve Harvey disappeared after dating for a few weeks. However, the two reunited in 2005 following Steve's divorce from his previous wife Mary Shackelford. After dating for two years, the duo finally decided to tie the knot on June 25, 2007.
Marjorie's Biological Children
After her marriage to Steve Harvey in 2007, Steve adopted all of Marjorie's biological kids. In fact, all of Marjorie's children now carry Steve's surname.
Let's take a look at Marjorie Woods Harvey's children and what they do.
Morgan Harvey
Morgan is Marjorie's eldest child. She married Kareem Hawthorne and has a daughter she and her husband named Elle. Morgan also runs her own food blog, "I Need Some Mo."
Jason Harvey
Jason Harvey is the owner of the luxury women's footwear company, Yevrah. He married Amanda Harvey and has three children with her – Noah, Rose, and Ezra.
Lori Harvey
Lori Harvey is following in the steps of her mother, Marjorie Bridges Woods. She is a budding fashion icon with contracts from top modeling agencies such as LA Models sand Select Model Management in Europe.
Marjorie's Profession Career and Net Worth
Although Marjorie enjoys the massive fortune of $160 million of her husband, Steve Harvey, she is not among the lazy category of wives.
Marjorie is a businesswoman on her own and runs a fashion blog. In 2014, with support and encouragement from her husband, Marjorie turned her passion into a fashion and lifestyle blog, "The Lady Loves Couture." Marjorie's blog explores her exciting fashion excursions while also providing insights and tips on beauty and etiquette.
Marjorie Bridges Woods also owns a business project named MH Handbags. In addition to that, she runs the Steve and Marjorie Harvey Foundation (SMHF), which officially started in 2010. The foundation is dedicated to helping fatherless youths.
Here's what Marjorie is up to on Instagram!
Conclusion
Majorie Bridge Woods after her marriage to two Drug Lords has finally settled with popular comedian, Steve Harvey. They have three children between them, all of whom were from Marjorie's previous marriage. Although Marjorie enjoys the massive fortune of her husband, Steve, she works hard on her passion, fashion.