The latest offering from the HBO crime series is The Staircase which takes an in-depth look into the saga of Michael Peterson, an author who was convicted of killing his wife, Kathleen Peterson. The murder was after Kathleen allegedly discovered that he had over 1000 explicit images of men, a window into his bisexual life. Kathleen was found dead on the staircase in their home in Durham, North Carolina, in December 2001. So, where is Michael Peterson now? What is he up to? Is he out of prison? How many years did he spend in jail after his conviction? These are questions we gave answers to in this article.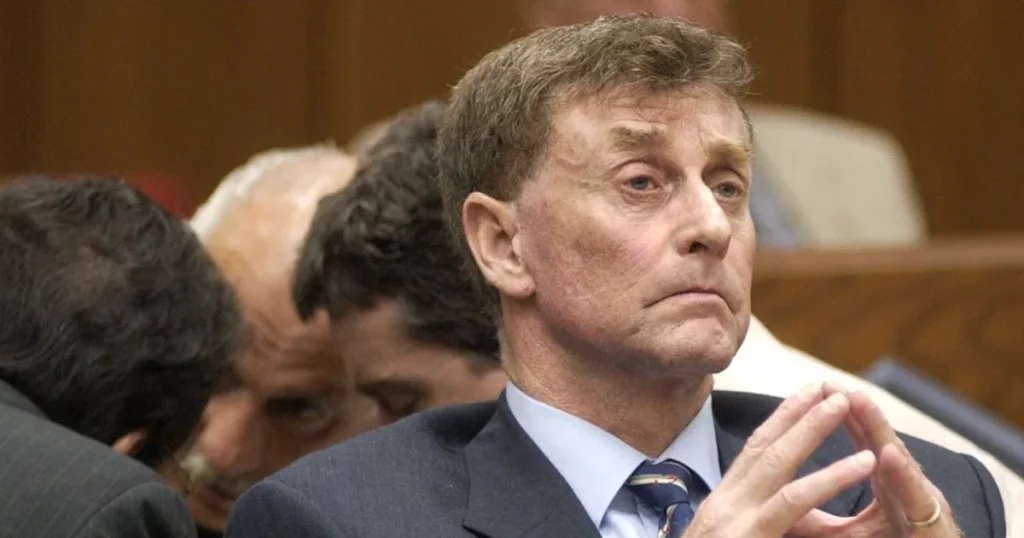 The story of Michael Peterson commands a lot of attention. In 2018, Netflix did a retelling of the story, and it caused a stir, but not like the recent release by HBO Max, which showed more than the 2018 show. Interestingly, the talented Colin Firth was the lead actor, and many fans believed he interpreted the role well. While some who might have stumbled on the series may think it is just another crime series, it is essential to note that the whole drama and crime in the series are very much true. 
Who is Michael Peterson? 
Michael Peterson was born in 1943 in Nashville, Tennessee. Unfortunately, there is not too much about his early years. There are few details about who his parents were, but we know that he had a good education. How do we know this? He is a graduate of college education and even worked for the U.S. Department of Defense after his college education. The nature of his job meant that he traveled around the world. In one of those travels, he met Patricia Sue in West Germany, who would later become his wife. They married in 1968, and the marriage produced two boys, Clayton and Todd. 
Peterson was quite important in the Vietnam War, and he penned down his experiences in newspaper columns. He even went as far as brewing novels from his experiences. He was discharged after a good service in 1971, leaving him to focus on other aspects of his life. 
Who is Elizabeth Ratliff?
Michael and his wife, Patricia, became excellent close friends with their neighbors, George and Elizabeth Ratliff. Sometime in 1983, George died while on duty as a military officer. Two years later, Elizabeth was found dead at the foot of her staircase with head injuries. You will find out that this was just about the same thing to Michael's second wife as you read on. So there was always a pattern, even though the deaths associated with Michael are only two. 
Is Khonshu a Real Egyptian god? You can read all about it here
Unfortunately, Michael and Patricia divorced for reasons they both know. Michael Peterson would then find love in Kathleen Atwater, a telecoms exec. They both fell in love and married in 1997. Then, four years later, tragedy struck.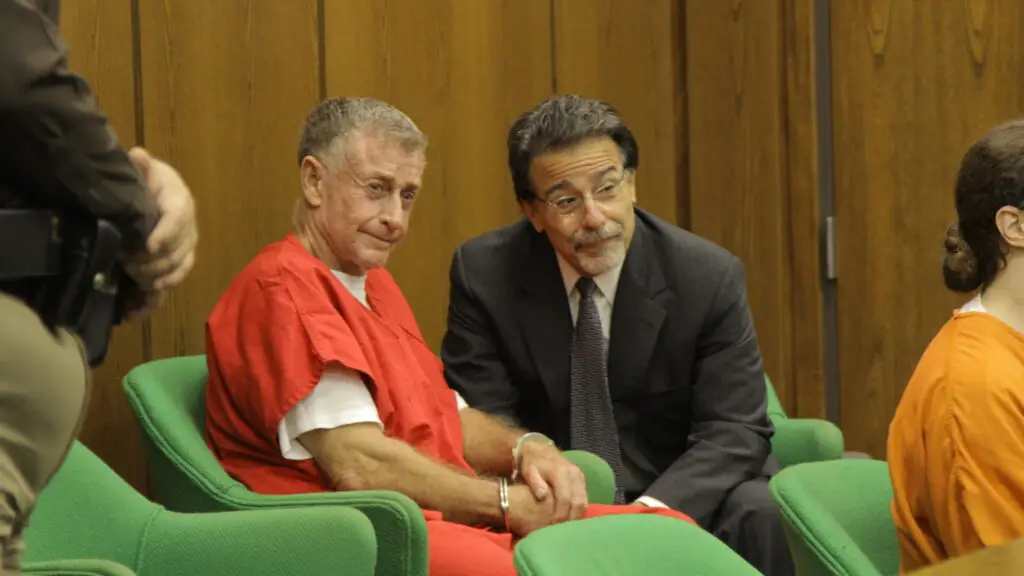 How Did Kathleen Peterson Die?
Kathleen was found dead at the bottom of the staircase in Durham, North Carolina. This is the same posture of death as Elizabeth Ratliff. Interestingly, to look like the innocent one, Michael was quick to dial the emergency line, 911. It is as though he had the hope of not being a suspect. The detective in charge, Art Holland, said he found Kathleen with her head resting on the landing of a back staircase. Again, this scenario is the same as that of Elizabeth's. Michael Peterson said his wife had gotten drunk, taking alcohol and valium, when authorities questioned him. However, investigations revealed that there were no fingerprints of Kathleen on the bottle and glasses in the kitchen. After the autopsy, investigations revealed that Kathleen was clubbed to death. Michael was the only person in the house, so all the accusing fingers were pointed at him. 
Is The Staircase A True Story? 
The Staircase airing on HBO Max is a true story. But unfortunately, it is based on the atrocities of Michael Peterson. 
Where is Michael Peterson Now? 
With all the evidence pointing at Michael, he was prosecuted. The prosecution revealed that Michael got into a fight with his wife after she confronted him on an unhealthy amount of male nude images and emails of conversations with male escorts. With the defense putting up quite a fight, it was not enough to sentence Michael to life without parole on October 10, 2003. Well, since rumors have abounded about the convict, the question is, where is Michael Peterson now? Is he out? 
How Old is Michael Peterson?
Peterson is 79 years old now. He was born in 1943. 
You can read about the grief of Oliver Green here. What really happened? Find out here
Where is Michael now? Is He Still in Prison?
After spending eight years in prison, the judge ordered a retrial. However, it wasn't until 2017 when Michael submitted an Alford plea, where a person accused of murder admits enough evidence to convict but does not admit guilt for committing the crime. So, Michael was again sentenced to 86 weeks in prison. But, he had already served that time even more, so he was set free. Since he has been set free, where is Michael Peterson now? He lives with his ex-wife, strangely, and they lived together till she passed away from a heart attack.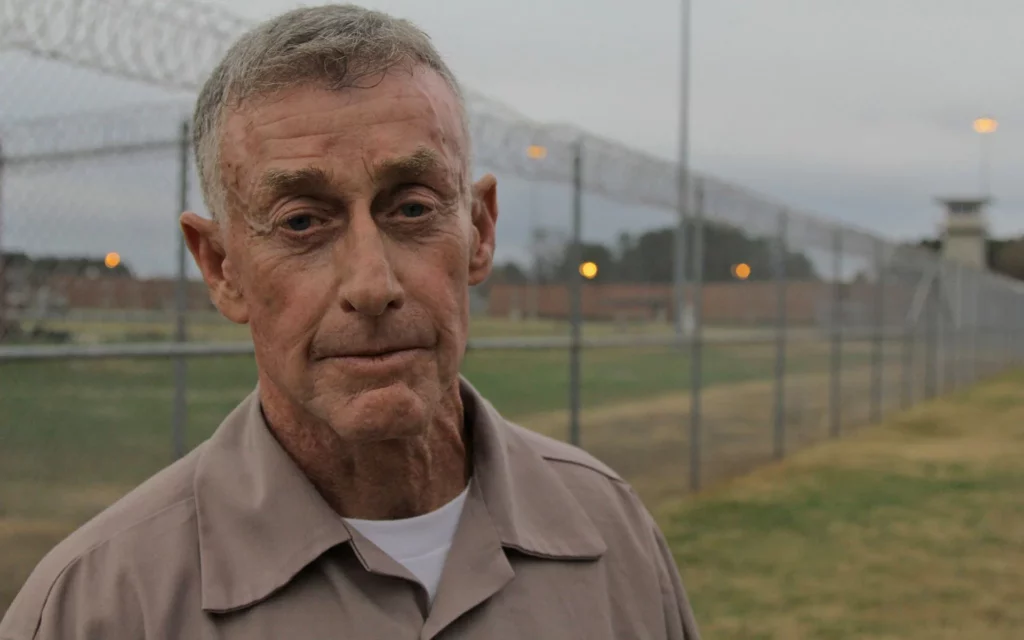 Conclusion
Michael Peterson is alive today after his release for the murder of his wife, Kathleen Peterson. He is under the radar but still has his books commanding sales. You can catch the series The Staircase that briefly explains the life of Michael Peterson on HBO Max.