Is khonshu a real Egyptian god? One thing about movies centered around  Egyptian mythology, like  Moon Knight is that it tells history undiluted.  Every character gets a fair representation, including the gods like Ammit, Hathor, and ultimately,  Khonshu the, moon god amongst others.  Khonshu is the god behind the Moon Knight's power. Initially, he was just a voice in Marc Spector's head. But now there is a face to the voice and things are about to get upturned in the series with this development.
 Moreso, following the release of the moon knight series and the excellent depiction of  Khonshu who is voiced by  F. Murray Abraham. V. Lots of questions like IsKhonshu a real Egyptian god has been stirred up. Especially after he made Spector a vessel via which he takes human form, the curiosity levels are at an all-time high. Kindly read this article till the end to find out if Khonshu is a real Egyptian god.  
Is Khonshu a Real Egyptian god
Khonshu is an evident Egyptian god. He goes by so many indigenous names like  Chonsu, Khensu, Khons, Chons, or Khonsu, which all translate to the traveler.  In a way, this can be likened to how the moon moves from one point to another in the sky since he is the moon god. Khonshu is also believed to be a protector of night travelers. The legends believe that  He was invoked by people in deer need protection at night. He often takes different forms and posses diverse powers depending on the strength of the moon. For example, during the crescent moon, women and cattle conceived, and every living creature breathed the freshest air. 
Is Khonshu A Real Egyptian God? He is The Son Of Amon And Mut
Moreso, true to the narration in the MoonKnight Series, Khonshu is a real Egyptian god. Khonshu is the ancient Egyptian god of the moon. He is the son of god Amon and goddess Mut. Khonshu is often portrayed as a young man with a side-lock of hair and a lunar disk on his head.  In some instances, Khonshu's body is likened to a sarcophagus.  only his head and hands are revealed  At times, he bears a falcon or eagle's head like Horus. 
He takes diverse forms in diverse Egyptian mythologies. In the New Kingdom, Khonshu is said to be the 'Greatest God of the Great Gods.' In 1100 BCE, a prominent temple was built for Khonshu in the Karnak complex at Thebes. In the temple, there is a wall that portrays  Khonshu as the great snake fertilized by the Cosmic Egg during the world's creation.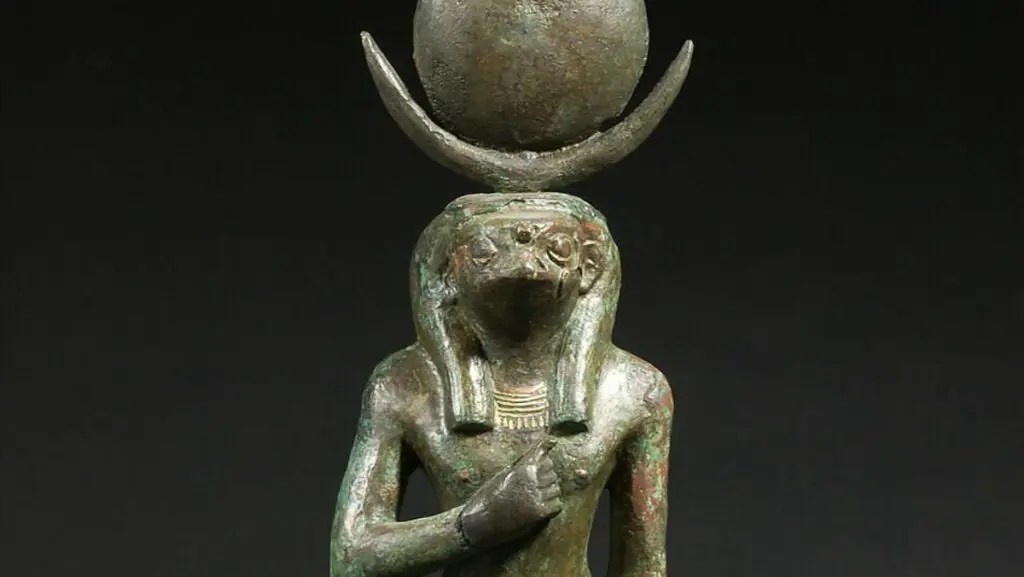 Khonshu Is a god That Heals
He is not just a random Egyptian god but also believed to be a healer. Even outside the shores of Egypt, it is believed that Khonshu healed the princess of Bekhten from an affliction caused by an evil spirit. He also healed  King Ptolemy IV of illness. Hence the reason he nicknamed himself a 'Beloved of Khonsu.'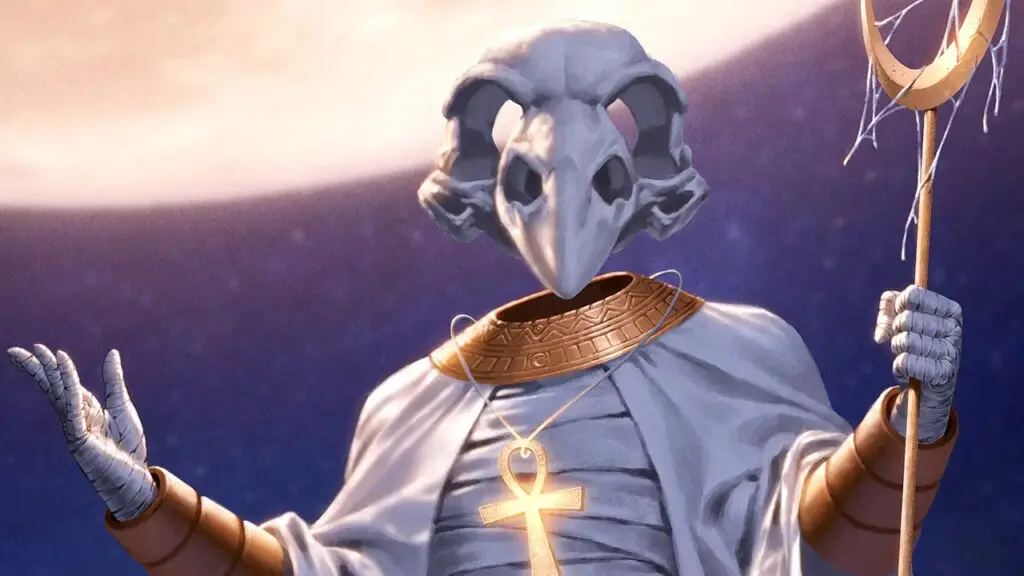 Even in The Moon Knight Series, khonshu's healing and strengthening powers were flexed. This can be seen when Marc Spector, a mercenary with a conscience, turns on Bushman. But the team overpowers him, leaving him dead next to Khonshu's statue. In his infinite mercy,  Khonshu resurrects Marc and made him the Moon Knight and his avatar on earth. 
Why Khonshu Posseses Human Bodies?
In the Marvel Universe, Khonshu is amongst the Egyptian gods of Celestial Heliopolis. And the Heliopolitans are designed to have little or no human relations/ interactions. So,  they possess avatars who carry out their will on earth.  Because most of his ordeals involve earthly combats with other gods in human forms/avatars. Khonshu possesses human bodies as a vessel to combat just like he did with Marc before appearing physically as Spector in the series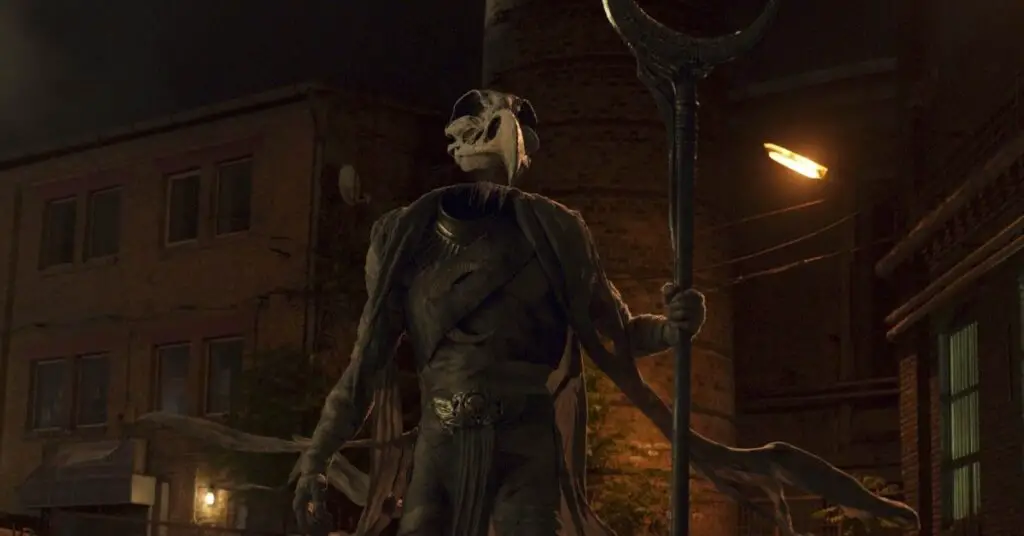 Moreso, prior to becoming the god of the moon, Khonshu possessed a human pharaoh named Seth. In accordance with his will, Seth overthrew the sitting pharaoh, which caused a power tussle in the heavens and on earth.  Afterward, Khonshu went on to overthrow Thot. Thot was the previous moon good, who later became the god of wisdom and magic. 
Is Vikings: Vahalla a true story? Find out here
Conclusion
Khonshu an Egyptian god of the moon is very powerful. He takes diverse forms and in extreme cases, he possesses human bodies and makes them his avatar who carry out his biddings. The intensity of Khonshu's power varies with the size of the moon. On the full moon, he is usually stronger and vice versa. But above all, he is quite powerful and his intentions are always genuine except in rare cases.