If you mention Monica Lewinsky anywhere, what readily comes to mind is the White House sexual scandal between her and the former United States of America President, Bill Clinton. But there is more to life than being caught up in the frenzy and abuse followed after the sexual scandal leaked to the public. For years, Monica has had to tone it down on her public appearances. However, in recent years, she has owned her narrative. So this begs the question, where is Monica Lewinsky now? We will reveal the answer to this question and more as you read through it.
A former White House intern, Monica Lewinsky is an American activist against public shame and cyberbullying. Before becoming an activist, she has been on several interviews to give her side of the story of how stronger Lewinsky bounced back after all the criticisms primarily directed to her for her role in the sexual relationship with President Clinton. For Lewinsky, it is a decision she regrets, and every time she gets the chance to talk about it, she almost blurts out how huge of a mistake it is to have succumbed to the advances of the former president. So, after all these years of hiding because of public ridicule, where is Monica Lewinsky now? What is she up to? Read more to find out.
Who is Monica Lewinsky?
Monica Lewinsky was born to an affluent family in San Francisco, California, on July 23, 1973. She was born to an oncologist, Bernard Lewinsky. Bernard is of German origin. He moved to the United States, fleeing from the attacks of Nazi Germany. Monica's mother is Marcia Lewis, an author. Marcia has Lithuanian and Polish origins. Unfortunately, Monica's parents finalized their divorce in 1988. This affected the life of Monica, having to grow without the presence of both parents.
Monica had her education at Sinai Akiba Academy before later completing her high school education at Beverly Hills High School. The soft-spoken lady then went to Lewis & Clark College in Oregon to earn a bachelor's degree in Psychology.
How Did Monica Lewinsky Get Into The White House?
Having influential parents does count for something. Monica secured an unpaid summer internship in the White House because of her parent's connections. Initially, her training was in the office of the White House Chief of Staff, Leon Panetta. But, in no time, she was moved to a paid position in December 1995 in the White House Office of Legislative Affairs.
Monica Lewinsky and Bill Clinton's Sexual Scandal
Lewinsky had nine different sexual encounters with President Bill Clinton in the Oval Office between 1995 and March 1997. According to her, the sexual encounters did not involve penetration. After the news of the sexual relationship between Clinton and Monica Lewinsky broke, it instantly raised Lewinsky to celebrity status. Both Clinton and Lewinsky appeared before a grand jury. During the process of investigations, Lewinsky was granted transactional immunity by the Office of the Independent Counsel so that she could testify. The scandal is high up with some of the most outrageous scandals in the American political sphere.
Where is Monica Lewinsky Now?
As expected, there was a level of outrage over what transpired in the Oval Office. There were sections of people who held resentment for Lewinsky. However, for Monica, it brought her unwanted fame. Seeing how famous she is, Monica found a way of utilizing the celebrity to her advantage. To this effect, she started a brand that made bags and accessories. She called it The Real Monica Inc. She also became the poster woman for weight loss. Unfortunately, her name was the brunt of cruel jokes, and because she is human, she fell under the weight of these ill-fated jokes. But one thing that is important to take from Monica Lewinsky is her never say never spirit.
After battling depression and scathingly horrible remarks about her personality, Monica found a way of reclaiming her humanity. She has rebuilt her life that seemed almost irredeemable, and it is so good to watch. Monica is a contributing writer to Vanity Fair Magazine. She is also the co-producer of the new FX series, Impeachment: American Crime Story. This particular series focused on her time in the White House and what she faced as an intern detailing her affair with the president. According to her, she needed to let people know how to reclaim. Finally, the narrative about her that is out there.
Monica Lewinsky Is An Advocate Against Cyber-Bullying
If there is anything Monica Lewinsky now takes seriously, it is her zero tolerance to cyber-bullying. Having faced all sorts of scathing remarks about her role in the sex scandal, Lewinsky has slowly found a way of giving her narrative. She is totally against the Cancel Culture today. On her social media handle on Twitter, she is known to fend off people who constantly bully people online.
Is Monica Lewinsky Married?
Perhaps, the scandal cut more profound than we think as Monica Lewinsky has never had a husband or children for that matter. Why she has taken this decision is unknown. But we believe that sometimes, she may reconsider her position. Also, it is not certain that she hasn't married. You know how private some people can be about their personal life. Anyways, if the news ever gets out that Monica is in a relationship, trust us to let you know.
Lewinsky Seldom Talk About The Clintons.
Being made the scapegoat in a political storm can have its effect on you. For Monica, it did get to the core of her soul. During interviews, Monica barely talks about the former president and has clearly stated that she doesn't need a personal apology from him. However, she told Vanity Fair that the relationship between her and the president was consensual. However, she said the president took advantage of her.
Where is Monica Lewinsky Now? Why Were Her Job Applications Turned Down?
Despite leaving the US for London to obtain certain degrees, Lewinsky found it hard to get a job. Most agencies turned her down, according to her. She applied for jobs under the creative branding umbrella but faced rejection all the times she did.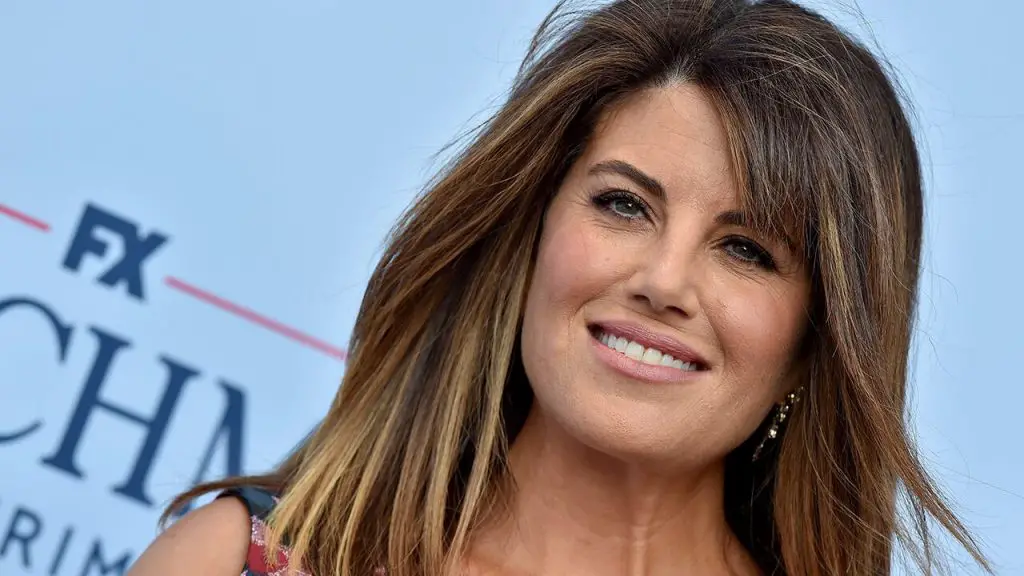 Conclusion
We have answered the question of what Monica Lewinsky now does. Even after years of shame, Lewinsky has found a way of reintegrating herself into society.