The psychological thriller "You" is back, and this time with the twists and turns we have become accustomed to in previous seasons. When Netflix announced in 2020 that they had bought the rights to season 3 of the widely acclaimed TV series You, many fans went into a frenzy. While there is a lot of turmoil surrounding the October 15 released season three, one character stands out. Fans may have seen her towards the end of season two, but this time around, Natalie in You season 3 is one of the most talked-about characters in the thriller.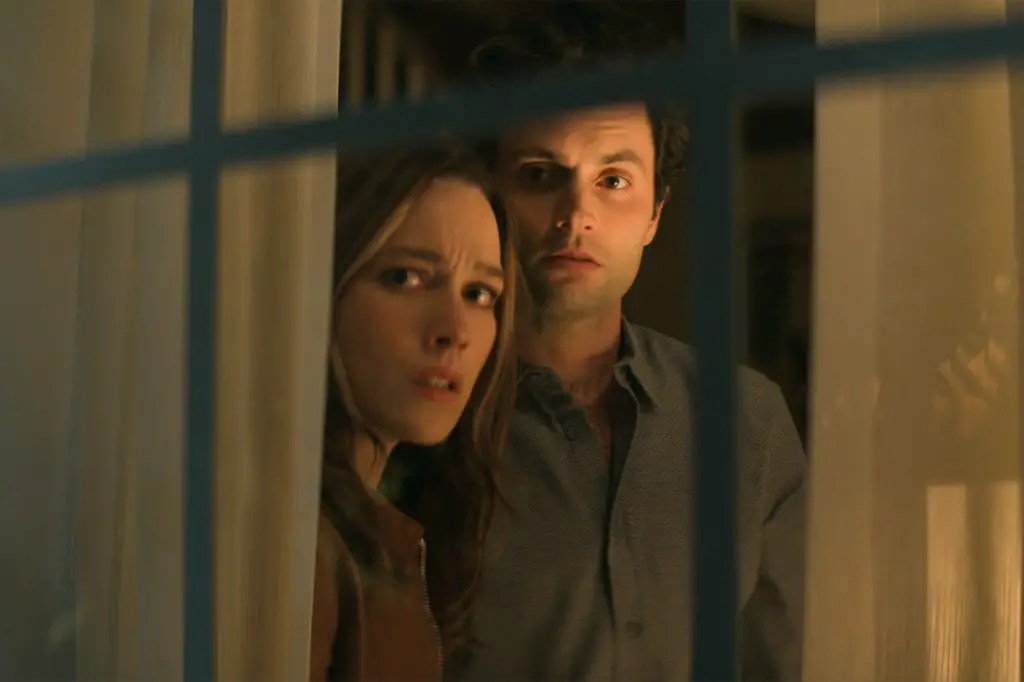 In this article, we will look at facts surrounding Michaela McManus, who played Natalie in You season 3. She was the flirtatious and sexy wife of a business tycoon who got the attention of the show's lead actor, Joe Goldberg, played by Penn Badgley. Goldberg is a serial killer who recently moved to a new suburb to raise his son with his wife. The latest installment of the series presents ten-hour-long episodes.
The Character of Natalie in You Season 3
Natalie Engler is the next-door neighbor of Joe Goldberg, a serial killer who is manipulative and kills for sport. Natalie married Matthew Engler, a business tycoon, and withdrawn father. His unavailability made his wife Natalie indulge the obsession of Joe Goldberg, who marked her out as a love interest. Unfortunately, seeing that Joe was obsessed with her, she made a move on Joe, and that became the undoing for her. Joe's wife, Love Quinn-Goldberg, murdered her.
Away from the character of Natalie in You Season 3, let's look at Michaela McManus in real life. What other movie has she acted in? What is she doing? Is she married? Answers will be provided to these questions as you read on.
1. Michaela McManus is a Rhode Island Indigene
Michaela McManus was born in Warwick, Rhode Island. The blonde actress was born on May 20, 1983. She was born to James and Patricia McManus. Michaela spent most of her life on the island, making many friends and getting her primary education there. She would later proceed to Fordham University to earn a Bachelor's degree.
2. She Completed Her Acting Program at The New York University
With a burning passion for becoming an actress, McManus decided to pursue her vision by enrolling at New York University for a graduate acting program. There is not so much information regarding her early years, but one thing is sure, she has a passion for acting, which she was able to discover early on.
3. She Played Lucas Scott's Love Interest in One Tree Hill
One Tree Hill was one of our favorite series growing up, and if you didn't see it, then you still have another chance to check it out. Many may not know that Natalie in You season 3 was a cast member of the award-winning series. She played Lindsey Strauss, the lady that Lucas Scott (Chad Michael Murray) was head over heels over. Even though she was not part of the main cast, her performance left an endearing impression on fans.
4. Michaela McManus Made Guest Appearances on Some Popular TV Shows
With her impeccable acting talents, it wasn't difficult for her to get roles in some of the biggest TV shows in the world. McManus made cameo appearances on shows like The Vampire Diaries, Castle, CSI: Miami, Hawaii Five-O. These are some of the series that was a global sensation. She also was a cast member on Law & Order: Special Victims Unit, where she played Kim Greylek.
5. Is Michaela McManus Married?
McManus has a husband. She has been married since June 3, 2011. Her husband, Mike Daniels, is a writer and a producer. He is not as popular as she is, but he is doing well in his orbit. There is no information on how the two knew each other. We believe they must have met in one of many movie sets they both are involved in.
Read about one of the chilliest stories you can find around, The Barefoot Billy. Is the story real? Read more here
6. Natalie in You Season 3 Has Children
Michaela McManus and her husband, Mike Daniels, have three children together. They had their first child, Gabriel October Daniels, on April 3, 2014. Two years later, they welcomed their second child, Declan Griffith Daniels, who was born on September 13, 2016. The couple was not done yet as they went on to have another child, this time a girl, Indigo Irene, born May 12, 2021. It looked like the couple was bent on having a girl. You can never tell if this was the case.
7. Did Natalie Die in You Season 3?
Hold on! Have you seen the You series because we are about to give a spoiler? Okay, you haven't? Oops! We apologize in advance as we will burst your bubble, or you could as well stop reading at this point. Natalie died brutally! If you are a keen follower of the series, you will know that Joe Goldberg's wife, Love Quinn-Goldberg is not one to watch any woman take her man. Love found a way of tricking Natalie Engler after finding out that she was moving on with her husband. With her facts right, she axed Natalie to death, unfortunately.
8. Michaela McManus is Active on Social Media
McManus is famous on Instagram, where she regularly posts about her personal life. If you go through her page, you will realize how interactive she is with her friends.
Conclusion

Even though Natalie in You season 3 didn't last as long as one would have expected, her performance is still discussed today in the movie sphere. Michaela McManus and her family are doing fine, and hopefully, we will get to see more of her on the screens soon.