If you need a wiki on Nicole Kidman, you've stumbled on the right page.
Nicole Kidman is an award-winning actress who can literally be described as ageless. After making her debut on TV at the tender age of 16, Kidman has gone on to write her name in the record books.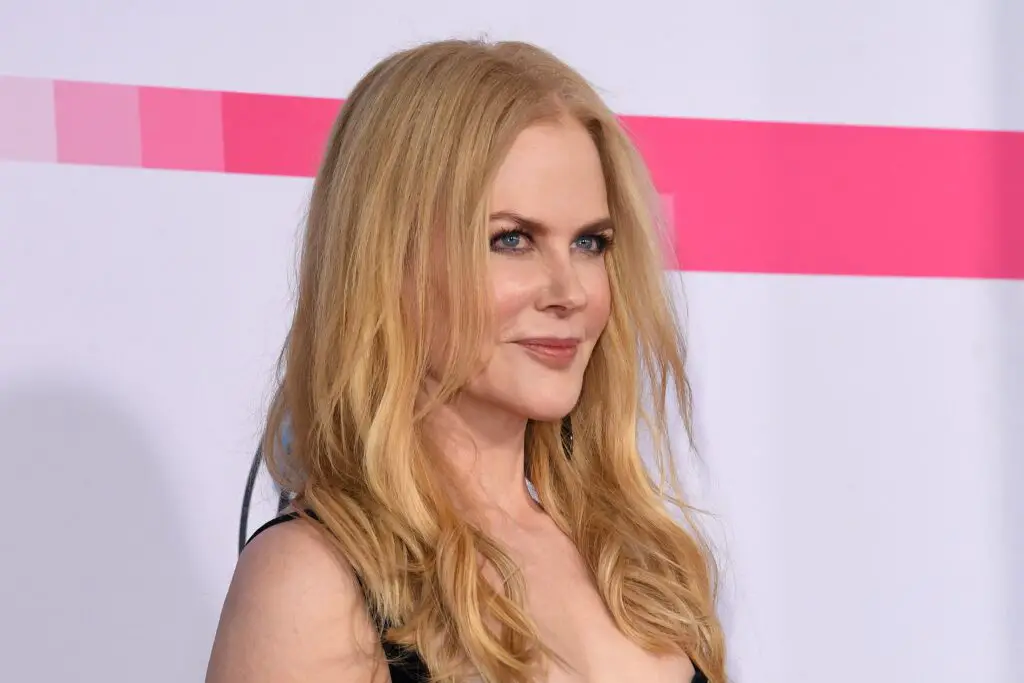 She has in her collection an Emmy award, 2 Golden Globes, an Academy, and 95 other awards. She is also the first Australian to win the best actress award at the Oscars in 2003 for her in the film The Hours (2002).
If you are here for quick information, check the list below, but if you are here for a long read, strap in and enjoy the ride.
Nicole Kidman Wiki
Nicole Kidman Bio Wiki
Kidman was born on June 20, 1967, to Australian parents. She was raised in Sydney and launched her acting career as a teenager. She is of English, Irish, and Scottish descent. Kidman attended Lane Cove Public School and North Sydney Girl's High School.
She was given the Hawaiian name "Hōkūlani" which means "heavenly star". The inspiration came from a baby elephant born around the same time at the Honolulu Zoo.
Kidman is the daughter of Janelle Ann (Glenny), a nursing instructor, and Antony David Kidman, a biochemist, and clinical psychologist.
Shortly after her birth, Kidman's parents moved to Washington, D.C. on student visas. Kidman's father pursued his research on breast cancer, and then, three years later, moved back to Australia. Antonia Kidman is her younger sister.
Nicole Kidman's Early Career
Kidman's first love was ballet, but she eventually took up mime and drama as well. Interestingly, her first stage role was a bleating sheep in an elementary school Christmas pageant.
However, in her adolescent years, acting edged out the other arts and became a kind of refuge. Kidman worked regularly at the Philip Street Theatre, and by the age of 16, she dropped out of high school to pursue acting fully. The decision paid off as she landed her first role in the Australian holiday favorite Bush Christmas, that same year.
Kidman impressed fans and critics with her first appearance and got a lot of offers from film and TV producers. She landed her first lead role in 1983 in the movie BMX Bandits.
Kidman put a pause on her acting career in 1984 after her mother was diagnosed with breast cancer. During that time, she studied massage so she could help her mother with physical therapy.
She won her first Australian Film Institute Award for her role in the miniseries Vietnam in 1987.
Nicole Kidman broke into Hollywood in 1989 with a role in Dead Calm. Kidman's next casting coup scored her more than exposure. While starring as Tom Cruise's doctor/love interest in the racetrack romance Days of Thunder in 1990, the two got together and fell in love.
Nicole Kidman Relationship Wiki
Kidman revealed in an interview that it was 'lust at first sight when she met Tom Cruise in 1990. The actor was married to actress Mimi Rogers but he soon divorced her; and after a whirlwind two-month courtship, married Kidman in a private Christmas Eve ceremony in Telluride, Colorado. Their marriage came just 10 months after Cruise's divorce.
The duo went on to work together on the 1992 film Far and Away along with the 1999 film Eyes Wide Shut.
Kidman revealed that she suffered from an ectopic pregnancy and a miscarriage early into their marriage.
She was told by doctors that it will be hard for her to conceive, so, the couple decided to adopt their kids. They adopted their daughter Isabella Jane in 1992 and their son Connor in 1994.
In February 2001, Cruise filed for divorce. Allegedly, Cruise blindsided Kidman with the move and didn't give her any warning. Kidman also revealed that Cruise wouldn't consider marriage counseling to resolve any issue they had.
As to why they split, speculation has it that it included everything from religious differences to conflicting views on how to raise their two adopted children, Isabella and Connor. Cruise's publicists later came out to blame the split on the pressure of their work industry.
Irrespective of the amicable nature of the split, the actress wouldn't have been pleased Cruise got custody of their two children; who sided with their father during the divorce.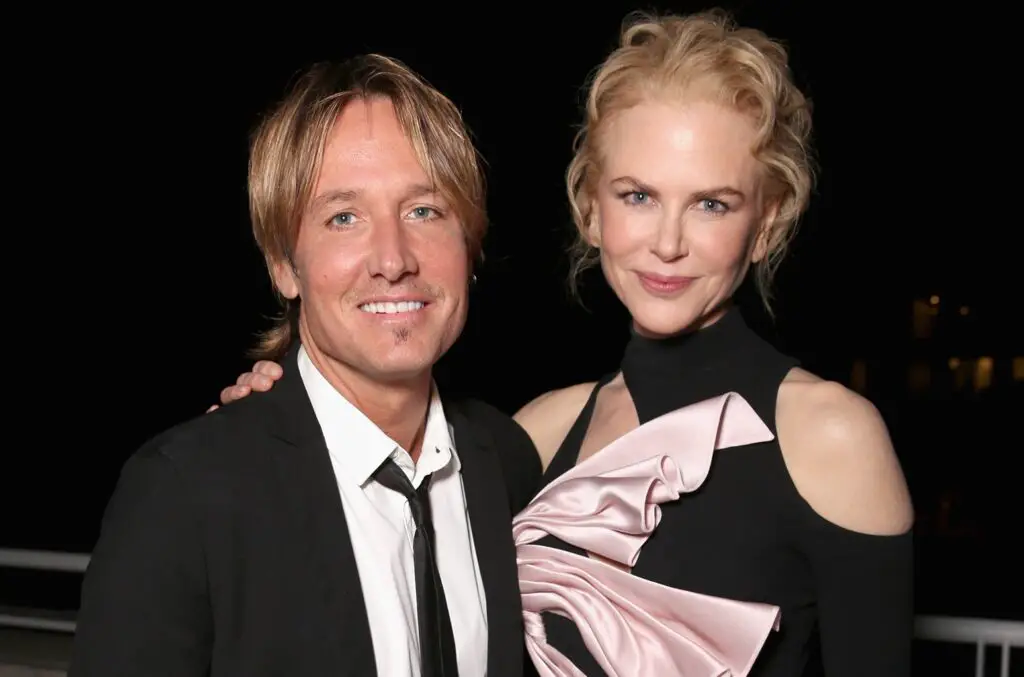 2003 – 2007
In 2003, Kidman in an interview with Vanity Fair revealed that she was dating a mystery man. In September of that year, she confirmed that she was in a relationship with Lenny Kravitz. The relationship didn't last long with the two splittings over allegations of Kravitz's infidelity.
The popular singer-songwriter, Robbie Williams, in 2004 claimed to have had a romantic relationship with the actress on her yacht, but it hasn't been confirmed yet.
From 2004 to 2005 Kidman dated film director and producer Steve Bing. The couple kept their romance on the down-low at first before proceeding to have a handful of public dates where they were photographed kissing on more than one occasion.
In January 2005, Kidman met her future husband, Keith Urban, during the 2005 G'Day USA gala and she instantly had a crush on him.
Keith Urban
One year after meeting Urban, the two got married Urban on 25 June 2006. The marriage held at Cardinal Cerretti Memorial Chapel on the grounds of St Patrick's Estate, Manly in Sydney.
In a surprise confession, Kidman admitted that they barely knew each other when they got married. Maybe that's what makes their marriage unique, accepting each other for who they are.
Talking about flaws, Urban, a few months after their marriage, had to enter a rehabilitation facility to receive treatment for his problems with alcohol. Kidman supported her husband and this has become the hallmark of their relationship- supporting each other in every situation.
The couple welcomed their first daughter, Sunday Rose, in 2008. Two years later, they had their second daughter Faith Margaret via gestational surrogacy.
Scarlett Stallone

While Sylvester Stallone is prominent of the Stallones, his daughter Scarlet Stallone is also out there doing her thing, she is no pushover, find out what she is involved in here
Net Worth
Nicole Kidman isn't only a talented actress, but also one of the highest-paid actresses in the world. She's had a healthy roster of films and television under her belt which makes money not one of her problems.
The actress has appeared on Forbes' celebrity 100 a whopping five times, giving credence to her status as one of Hollywood's most sought-after actresses. Although acting serves as her main source of income, she also earns some cool cash from endorsement deals. Kidman earned $4 million per year endorsing Chanel No 5 perfume between 2004 to 2009.
According to Forbes, Kidman earned $34 million in 2019. Her husband isn't a slacker too; Urban earned $35 million in the same year. She is estimated to be worth $250 million.
Kidman is quite active on Instagram where she posts lovely pictures about her life and career. You can check out her page here:
Conclusion
Nicole Kidman's career keeps going from strength to strength. In 2019, she starred in DC's superhero movie, Aquaman. She was also part of the HBO series, Big Little Lies. It is quite obvious that age has got nothing on Kidman, and she's in one of the most fruitful runs of her career.