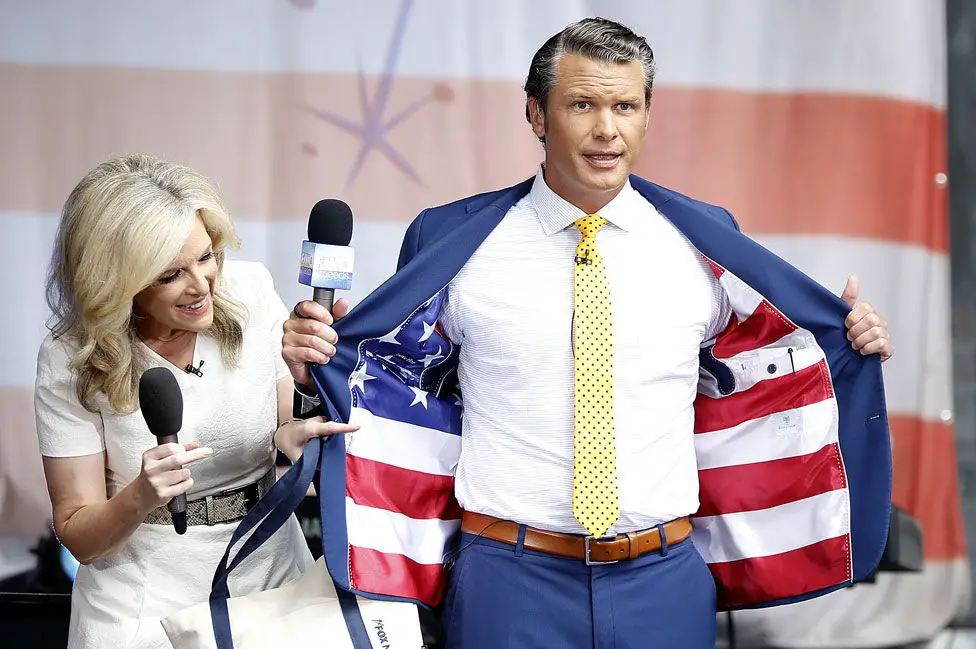 Arguably one of the best military analysts in the US, Pete Brian Hegseth has carved a niche for himself in the broadcasting world. Even though he has an action-filled military background, that didn't stop him from helping to provide clarity to the most complex topic to talk about – the US military.
Hegseth has widened his tentacles and did not limit himself to military discussions. He is currently a co-host of America number 1 rated morning show, Fox & Friends Weekend. He is also a host of quite a number of shows, whilst also providing commentaries across boards.
As a man, who is a strong supporter of President Donald Trump, he surely has people who give him their back-sides and at the same time those who are on his bandwagon. Regardless, Hegseth's manner of speaking on the screen has made him a favorite with viewers. His marriages, however, has been a part of his life that he couldn't properly get the reins on. Let's dig into Hegseth's life!
Fast Facts About Pete Hegseth
Before you explore Pete Hegseth and his failed marriages, let's take a look at some basic facts you should know about him.
Brief Bio of Pete Hegseth
Pete Hegseth was born in the beautiful city of Minnesota, somewhere in Forest lake on June 6, 1980. This same day in 2020, Hegseth turned 40. We know almost nothing of Hegseth's extended family. Maybe it is a culture he imbibed from being in the military. From birth to present, Hesgeth's life has been an intense journey, especially transitioning from military to hosting shows on American prime TV.
Pete Hegseth's Education
Pete had his first rung of education from his hometown, Forest Lake Area High School, Forest Lake, Minnesota. He then proceeded to have his Bachelor of Arts degree at Princeton University in 2003, before completing his Master in Public Policy from the prestigious John F. Kennedy School of Government at Harvard University in 2013. This education was what later set the tone for the kind of career he's had.
Pete Hegseth and His Military Journey
It didn't take so long for Pete Hegseth to decide to offer his services to his country.  Shortly after graduating from college, he worked as a market analyst, before deciding to serve his country in the military.

He got commissioned as a reserve infantry officer into the U.S Army National Guard. This began his journey into a world where he had to fight in battles to protect his country, a feat not many of today's celebrities can boast of.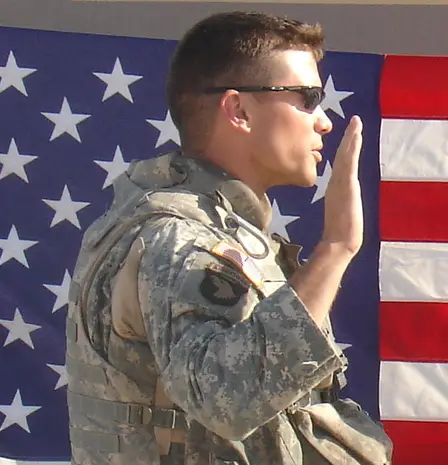 As a burgeoning officer with a strong passion, Hegseth was made a platoon leader before his unit's transfer to Guantanamo's bay.
Hegseth's military journey took him to Cuba and Iraq, and in the process, he became a civil-military operations officer. His discharge of duties earned him recommendations and awards.
For 11 years, Hegseth was a sturdy soldier fighting in the Iraq and Afghanistan wars. So, yeah, Pete is a war veteran. His military track record is jaw-dropping.
You kinda know what you'll get before you listen to him on the news; direct, blunt, trivial and all those qualities you see in an ex-military man.
His passion as a military veteran pushed him to become the Executive Director of a couple of advocacy groups that included Vets For Freedom and Concerned Veterans for America.
However, from the information we got from his LinkedIn profile, Hegseth retired from the Executive Director's position in 2011, after working with them for four years.
For the record, Hegseth was instrumental in growing the organization to a 95,000 strong base. Quite impressive, you know.
Pete Hegseth's Failed Marriages
Even though Pete Hegseth was quite a successful soldier, his marriages flopped badly.
Hegseth's first marriage with Meredith Schwarz came to an end in 2009, after five years, based on infidelity.
It didn't take too long before Hegseth fell in love with another woman, Samantha Deering. He had three children with Deering. Again, that marriage also failed.
But before it failed, Hegseth had an extra-marital affair with the executive producer, Jennifer Rauchet, while he was working with Fox news.
By August 2017, Deering filed for a divorce. She discovered that her husband had already gotten Rauchet pregnant. Rauchet and Hegseth later got married in 2017.
He Has Seven Kids
Hegseth has seven beautiful kids under his care. He had three with ex-wife, Samantha Deering, and his new wife had three kids in her previous marriage. Adding the one she and Hegseth had together, they have seven kids in all.
You can imagine the kind of action in the house when Hegseth is away and his wife is having a nap.
Find out what's up in Pete Hegseth's life as they happen by following him on Instagram!
Pete Hegseth's Net Worth.
Hegseth's long career surely would have amassed him quite a lot of money. From the military era to becoming one of the most viewed faces in the American media, his net worth should be tangible.
Journalists aren't known to earn a lot as compared to their entertainment counterparts, however, some of them still have their pockets full.
For Hegseth, his net worth is estimated to be around US$3 million in 2020. This definitely is more than enough to take care of his over half a dozen children.
Conclusion
From being a celebrated combatant, Hegseth has grown to become a fine journalist and analyst for different shows on TV. Even though people see him as controversial, it doesn't stop him from being a favorite among viewers.
It could be his smile, his charming aura while on air, his hazel-nut eyes, or the way he accentuates his words. Whatever it is, there is something about Pete Hegseth's persona that is endearing.