If you have stumbled upon Project X on the internet and you really did not know what it is. Well, you are in luck as this article will explain whether the Project X real story is the same as the American comedy film. There are variations of Project X on the internet but the type we are looking at is the one that involves a party. Was there a party thrown in the Project X real story or the movie adaptation? Who are those that feature in the film? What was the reaction of the fans like after seeing the film? All of these questions will be answered as you read through. 
The Project X Real Story? 
Well, if Project X is a real story, it is dicey. There are reports that it is based on a true story. You will get to know as you read on. However, there is one Project X that is linked to 1975. That's not the crux of this article. The Project X film is directed by Iranian director Nima Nourizadeh. The film was released to critical acclaim in 2012. The story circles round three friends, Costa, J.B, Thomas. These friends planned to get famous by throwing out parties. However, the movie plot deepens as the plan to get famous turns chaotic. They found out they could get themselves out of the mess they had put themselves into. 
What's Project X Based On? 
According to the popular TV network MTV, Project X is based on the true life story of a 16-year-old boy, Corey Worthington. He is tagged "Australia's most infamous teenager." Delanay organised a party. Then he took it a step further when he posted it on his social media website, MySpace. He didn't envisage that 500 people would show up. Because the house was not that huge to take in everyone, chaos broke out. The partygoers got into a fight with the police. In literal words, pandemonium broke loose. Stones were thrown, a police car was destroyed. It took the efforts of cops who came with a helicopter and a dog squad to rescue the day. 
Project X Plot
In the film, a young boy, Thomas Kub, planned on celebrating his eighteenth birthday with a small party. So, he invited his two friends Costa and J.B who he asked to convince their other friends to come for the party. These boys are all high school students in Pasadena. Unfortunately for Thomas, the number of people that showed up was way more than what Thomas had bargained for. Unknown to Thomas, Costa had put the party ads on Craigslist and even a local radio station, which explains the crowd. 
With a rich supply of marijuana and party supplies, there was actually everything in place. 
Knowing what usually happens when intoxicated young people are, pandemonium usually breaks out. Having a whole lot of young people partying hard means one thing if not controlled– fights. For Thomas and his friends, as the party got bigger and bigger, it got to a point where they couldn't control the influx of people and their behaviors. As a result, the people got into fisticuffs with the police. 
The Cast and Crew
Michael Bacall and Matt Drake joined heads together to write the hugely criticised movie. The movie was produced by Todd Phillips. The three main cast are Thomas (Thomas Mann), J.B (Jonathan Daniel Brown) and Costa (Oliver Cooper). Kirby Bliss Blanton played Kirby, Thomas's best friend who has a crush on Thomas.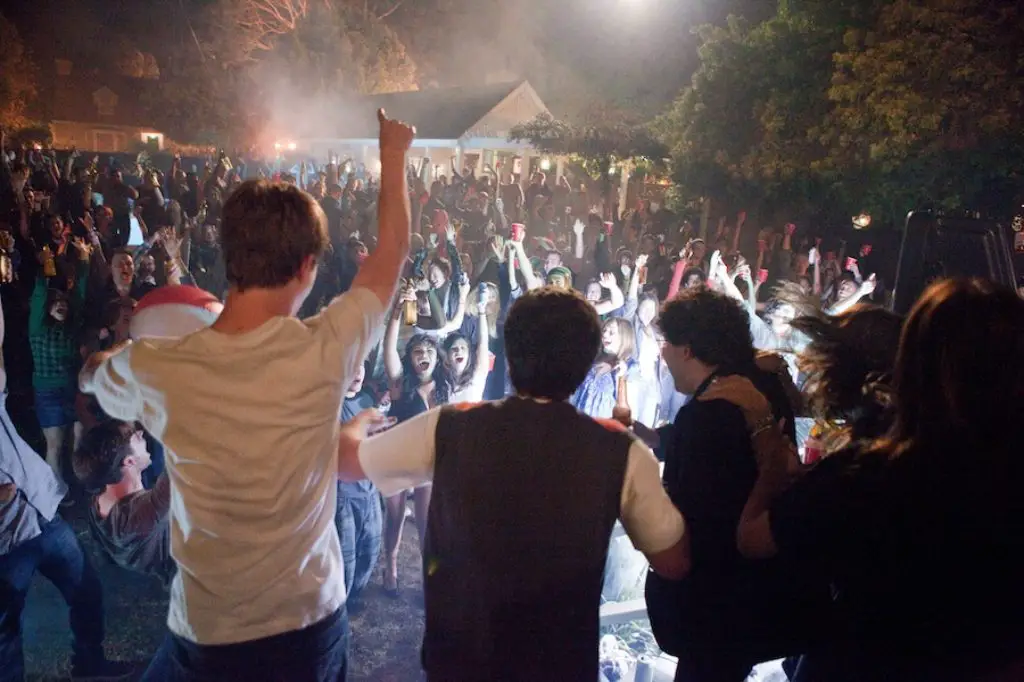 Responses to Project X Real Story Remake
With an approval rating of 28% on Rotten Tomatoes, it appears that people did not buy into the idea and the production of the movie. Another site that rates films, Metacritic, Project X had 48 out of 100 scores. The many criticisms against the film include perceived misogyny, awful behavior of the characters. One Todd McCarthy of the Hollywood Reporter describes it this way:
"It is grimly depressing, glumly unfunny teensploitation", but admitted that it would "enthrall a portion of the high school/college age demographic it depicts, just as it alternately outrages, confounds and disgusts other, presumably older audiences."
Another critic echoes this same sentiment, Melissa Anderson of The Village Voice, said:
"Skull-numbing hedonism without consequences and second-nature misogyny."
However, while there were gloating remarks, some critics find it quite funny. Pete Travers of the popular Rolling Stone believes that the film was "guts-bustingly funny."
All in all, the Project X film received mixed reactions while the bulk of the reactions were negative, the film has found a way to get attention.
Conclusion
If the Project X real story is the same as the film, we have answered the question in this article. You can choose to watch if you think you want some teenagerish acting and escapades.