What Robert Thompson and Jon Venables did in 1993 was beastly. Their actions back then totally stripped them off, of any form of innocence children are acclaimed to possess. The duo became the youngest convicted murderers in British history following the gruesome murder of an unsuspecting 2-year-old, James Bulger. The boys were barely 11 years old when they committed the organized crime. They planned and executed the kidnapped, sexual and physical assault, and ultimately the murder of defenseless  James Bulger before dumping off his corpse. Thankfully, the long arm of the law is caught up with them. A judge sentenced the pair to detention till they turned eighteen.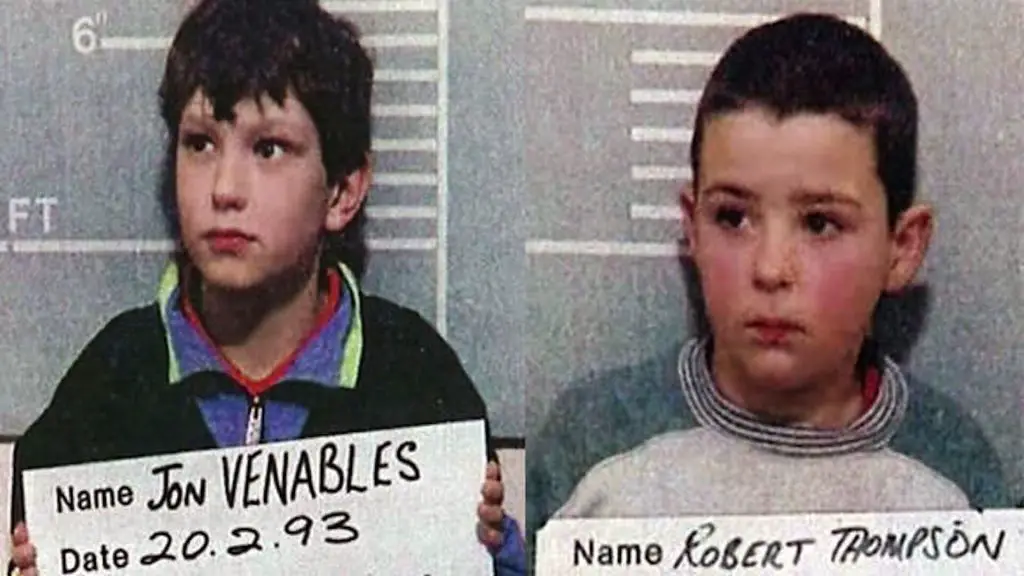 The reason for their uncanny behavior is still a mystery. They were given new identities then released into society. Although there was a clause to their release which was under strict supervision. Keep reading to get more details about Robert Thompson and Jon Venables's mischief and where they are today.
How Did Robert Thompson And Jon Venables Murder James Bulger?
Before the murder of the vulnerable toddler, James Bulger, Robert Thompson, and Jon Venables were little rascals. The duo used to play truant, steal, and perpetuated diverse vices. On the said day of the murder, they were at a shopping center in Bootle, Merseyside away from school. The boys were stealing and causing mischief as usual before everything went sore.
They successfully lured James away from his unlooking mother and eventually, away from the store. They headed to Liverpool to the Leeds and Liverpool Canal. Then they dropped the toddler on his head and he suffered injuries to his face. They also joked about pushing him into the canal. Unfortunately, the passersby who saw them during transit and perceived danger did not intervene as they claimed he was their little brother or a lost kid they were taking to the police station.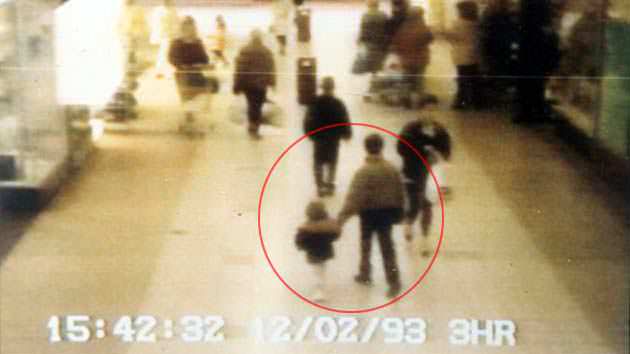 They began torturing the toddler when they got to Walton & Anfield railway station, close to Anfield Cemetery. They assaulted him physically with heavy metals and stones. Police reports claim that James was also sexually assaulted with batteries stuck up into his anus. James Bulger suffered a total of 10 skull fractures and a total of 42 injuries from the assault. To finish him off, they tied him unto the railway track. Consequently, his body was cut in half by an oncoming train and was discovered 2 days later.
What Happened To Robert Thompson And Jon Venables?
After the gruesome murder of James Bulger that left his parents devastated, Robert Thompson and Jon Venables were arrested. The child murderers were trailed with the CCTV footage of the shopping center. Some eyewitness reports also confirmed their movements. The authorities claimed that Robert was the brain behind the operation as he was street smart and more intuned to crime. Jon also confirmed this claim in his confession. He stated that it was all Robert's ideas and he only participated in it.
Eventually, the boys were each charged with the murder of James Bulger on 20th February 1993.  They appeared at South Sefton Youth Court on 22 February 1993. Robert and Jon were remanded in custody. Consequently, they were sentenced to dentition to be released with a clause when they turn 18.
Were Robert Thompson And Jon Veneables Released?
The boys were released with a clause after 8 years in detention. The clause for their release was that they would remain anonymous and change their identities in society. In a bid to achieve this, during their time in detention, they were taught to conceal their identities. And also the crime they had committed.
Jon Venables's parents visited him regularly at Red Bank. Robert Thompson's mother also visited him, every three days, at Barton Moss. Although Robert Thompson's mother sank into depression with heavy drinking and tried to commit suicide at some point.  While his father already absconded five years before the incident.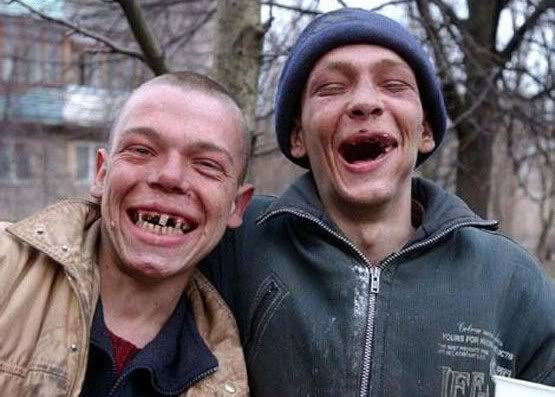 Where Are Robert Thompson And Jon Venables now?
Robert Thompson was released in 2010. He lives in a community in the North West. Robert is now openly gay and is in a long-term relationship. Interestingly, his partner knows his real identity. The ex-convict has kept his bargain of the clause of his release. He is yet to violate the terms of his release. Dr. Ian Cumming, a psychiatrist said that having a partner that's comfortable with his identity has probably helped him stay off crime. 
Meanwhile, Jon Venables hasn't been able to stay off crime. In 2008, he was arrested for fighting and possession of class A drugs. However, He was let off with a probation warning. Two years later Jon was found with images of child sexual abuse. Sadly, he was sent back to prison then released in 2013. Adamantly, in 2017 he was arrested again for possessing child abuse images. He was sentenced to 40 months in prison in February 2018.
Jon Venables Requested To Remain In Prison
Jon Venables couldn't keep his identity private. He often discloses it alongside the crime he committed. A parole report stated that Jon was addicted to sexual violence In October 2020. It recommended that Jon remained in prison with a new identity and a job. He also benefited psychologically from the rehabilitation program in prison. 
However, Jon specifically requested to not be released because staying off crime outside the prison walls seems impossible. Because he finds it difficult to make friends or gain employment. He seeks out drink, sex, and pornography as a way of adding excitement to this life.
Jon Venable's Real Identity Revealed
Although this is his second identity. Jon didn't keep his own end of the clause that gives him the privilege to be reintegrated into society anonymously. In August 2019, the father of the murdered toddler, James Bulger expressed fear when he found out that Jon Venables will soon be on parole for his most recent crime. He said:
 "Venables is up for parole any time now, and if it is granted he will be released into the community under a fake name and secret new identity. He is a dangerous, predatory child abuser and killer, and I am terrified he will strike again and harm another child like my James."
Luckily for him, Judge Sir Andrew McFarlane declined the request. He stated that releasing his information would endanger his life. Given his antecedent, there is a strong possibility, he would be hunted down which might result in grave consequences.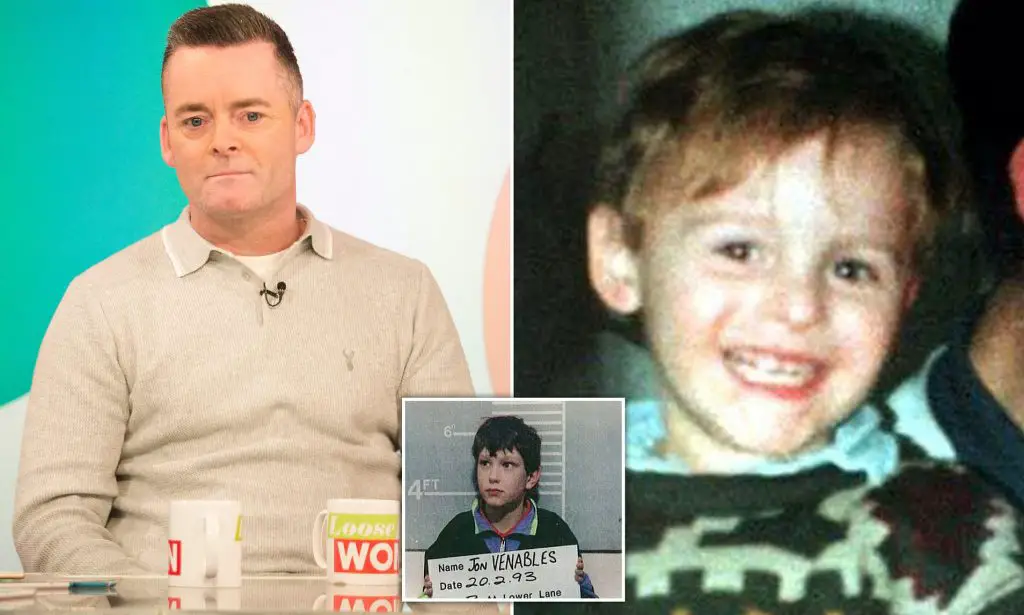 Conclusion
The murder of James Bulger by Robert Thompsons and Jon Venables was indeed a harsh loss for the Bulger family. We pray they heal completely. Robert Thompson seems to have turned a new leaf. We hope he stays true to it. While Jon finds true healing and rehabilitation from his addictions in the correctional facility.