Sir Robert Bryson Hall II famously known as Logic, is a household name in the American rap industry. The rapper began his career in 2009 with "Logic: The Mixtape" which received so much love from fans. Also, in 2013 he released another mixtape, "Young Sinatra: Welcome to Forever"  which landed him a deal with Def Jam Recordings. It was his third album titled Everybody, that brought him to the center stage of the rap industry. The lead single of the album hit number three on the U.S. Billboard Hot 100. His music style and sound are very unique and touches on the very intricate subject of mental health at a time it was less talked about while raising awareness for it.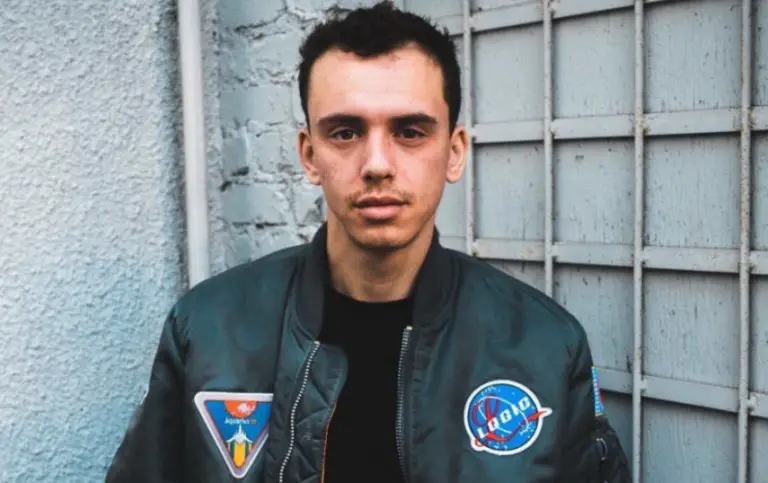 In 2020, the rap prodigy retired to pursue a career in streaming full-time. While he rocked our speakers and worlds with his vocals and deep-cutting lyrics, he created awareness on sacred topics like mental health. It is perceived that the raper has had some struggles with his mental health because of his family situation. Hence, in this article, we would chronicle logic parents and his childhood.
Who Is  Logic?
Logic  Is an American rapper, songwriter, record producer, author, and singer. His real name is Sir Robert Bryson Hall II born on the 22nd of January, 1990, in Rockville, Maryland, U.S.A. He is biracial by virtue of his white mother and African-American father. Logic was home-schooled from 5th- 8th grade. Due to the interference of social service, he went back to a physical school. He attended Gaithersburg High School for a while before he was expelled for absenteeism and poor academic performance.
It was during his time of homeschooling he discovered music. By 2009, He came into the American rap scene with his first mixtape titled Logic. He would later get his big break with his third album titled Everything. He is a multitalented artist with a unique style, sound, and exceptional flow. His lyrics are often soul-piercing, either creating awareness or telling stories about himself.  Logic was nominated for about 6 international awards amongst which he won 3 of them.
Quick Facts About Logic
What Is Logic Net Worth?
Although he retired in 2020, Logic has made quite a fortune from his music career. He has a legacy as one of the most outstanding and influential rappers in the industry. He started out his career with nothing but his talent but today, he is worth $14million.
Who Are Logic Parents?
Logic parents are Robert and Mary Bryson Hall. His father is an African-American from Maryland while his mother is a white caucasian which makes him biracial. Although not so much is known about Logic parents. We do know that his father, is a retired musician who reportedly featured with the likes of Chuck Brown.
Logic Parents Were Addicts
Logic parents were both chronic addicts at the time and this messed up his childhood. His father, Robert Bryson Hall, was addicted to cocaine, while his mother dealt heavily with drugs and alcohol. Because of the severity of their addictions, Logic parents couldn't parent their children properly at the time. Their home was very unsettled. Logic's brothers even engaged in the manufacturing and distribution of crack.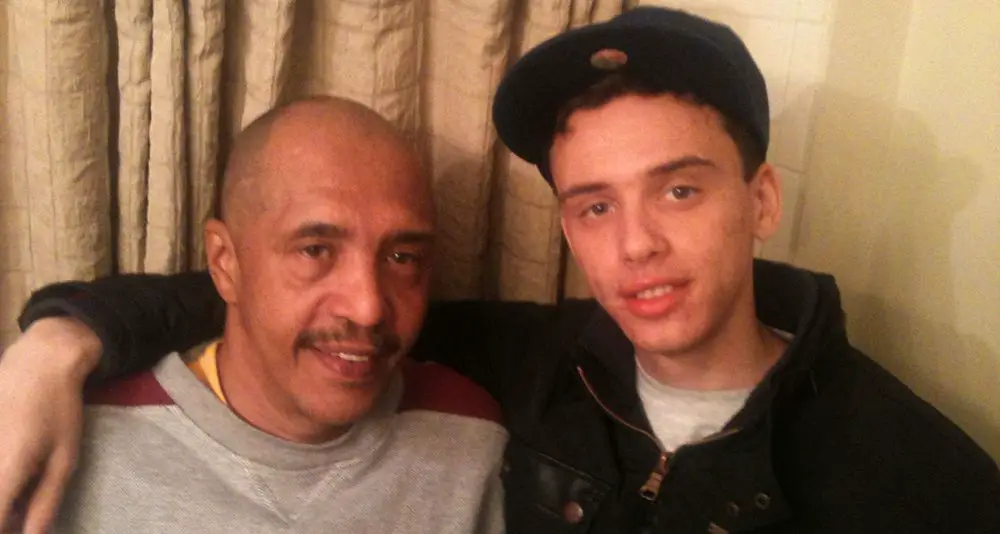 Interestingly, His father would sometimes buy crack from his brother in the house. This is in fact the least on the stratum of bad parenting. However, the rapper expressed no disappointment. He justifies the action by stating that his brother needed to up his finances as he was expecting a baby. Most importantly, because it's safer for his addicted father to buy drugs from his brother without fear of things blowing out of proportion in the process.  He Said :
 "As ignorant as it may be, I would rather sell crack to my dad than him to go somewhere else and get shot."
The rapper's childhood was really chaotic and his mental health was mostly at the receiving end. Luckily for him, he found succor in music. He often talks about his family's drug addiction problem unashamedly in his music. However, his father isn't appreciative of it and has called him to order a couple of times, which he'd reply saying : 
 "Would you appreciate it if I didn't say anything and induced those same drugs into my body to try to get over what you put me through? Or would you rather me do it in a positive way?"
Logic Parents Ethnicity
People will always be people no matter your intent it's up to you to either suck it in or confront them. For logic, he spent a lot of time as a growing child explaining to racist and classist people that he is proudly biracial and not also from a wealthy home as he grew up in abject poverty. His father is an African-American while his mother is a caucasian. He said :
"People look at me like, 'He's from the suburbs and he was raised rich, and mommy and daddy pay for everything. Man get the fuck out of here. Growing up [in Maryland], there were guns in the house, my brothers were out selling crack. I grew up in Section 8 housing, food stamps, welfare, and dealing with social services. I never had a Christmas, I never had a birthday."
While he battled with external demons of racism and classism, he also battled with an internal one in form of his mother. Although he was hurt from the attacks, he still maintains that his mother is a good woman. However, her addictions ate up the best parts of her. He revealed that She went through a hell of a lot of shit ranging from drugs to prostitution and all sorts of vices.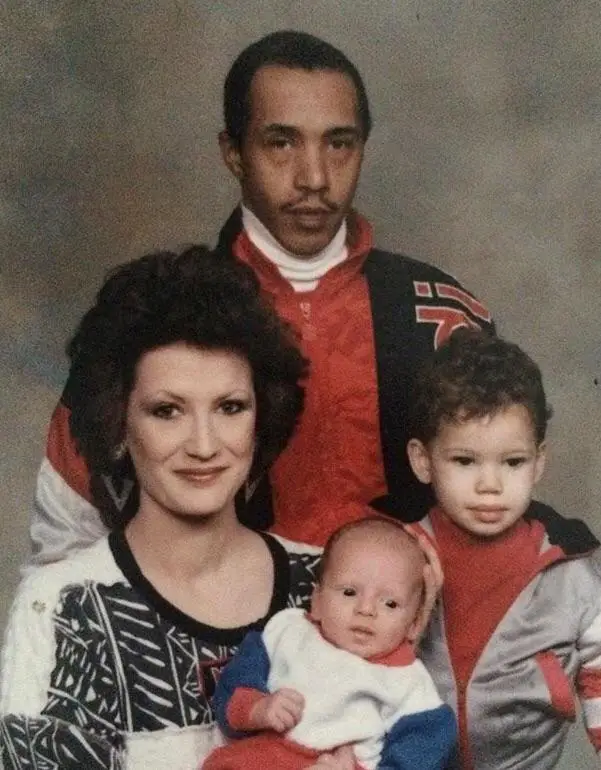 He also revealed that she would slur out really hateful racial words at him and his siblings. Logic expressed his confusion and shock as to why she would abuse them racially because she obviously wanted biracial children hence, she got with his father. The abuse got worse as it grew from just racial to physical. Logic disclosed how she almost choked him to death at some point. The erratic happenings in the house were beyond limits and he best described it as unsettling.
Logic Moved In With His Godmother Eventually
Thankfully, Logic found a safe space with his godmother, Mary Jo. He moved in with her once he was in his early teens. Logic often refers to Mary Jo as his mother as she was indeed a mother to him. However, he still respects and acknowledges his biological mother. He said :
 "My mother is Mary Jo. Not to discredit my biological mother; I'm just saying the person who raised me and gave me the mentality. You don't get to choose the family that you are born into, but you can choose the family that you keep around you."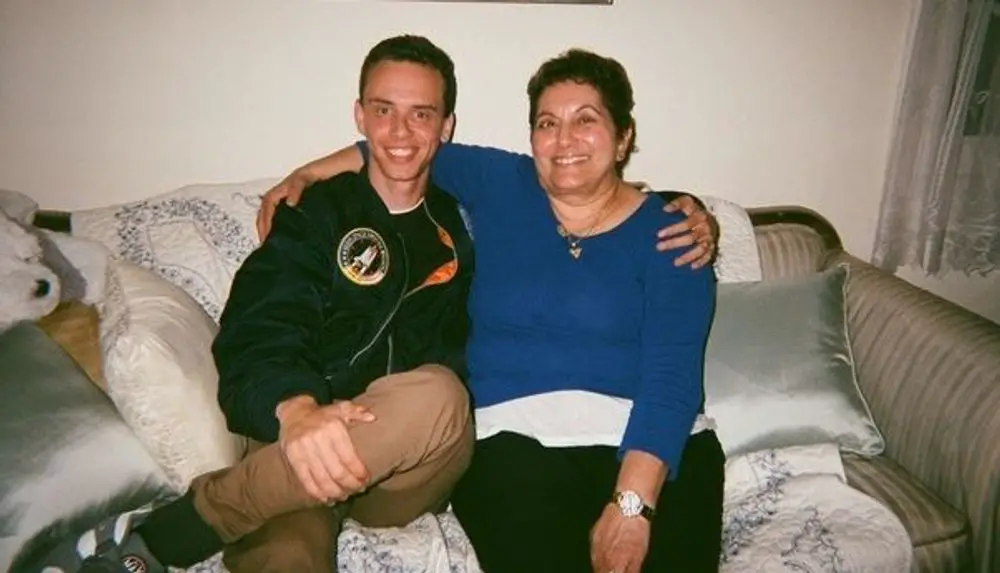 Conclusion 
Childhood trauma, especially one that stems from emotionally unavailable parents who are addicts is not a walk in the park to heal from. Although he seems to have reconciled with his parents who have turned a new leaf now, he hasn't confirmed it openly. He gave us some of the best tracks of the last decade despite his family ordeal with drugs until he retired last year. We wish him success in his future endeavors.