Nina Earl is the gracious wife of Oklahoma City Thunder point guard, Russell Westbrook. Nina and Russell are both college sweethearts, their love first sparked in the basketball court of UCLA in 2007, as they were both basketball players at the time.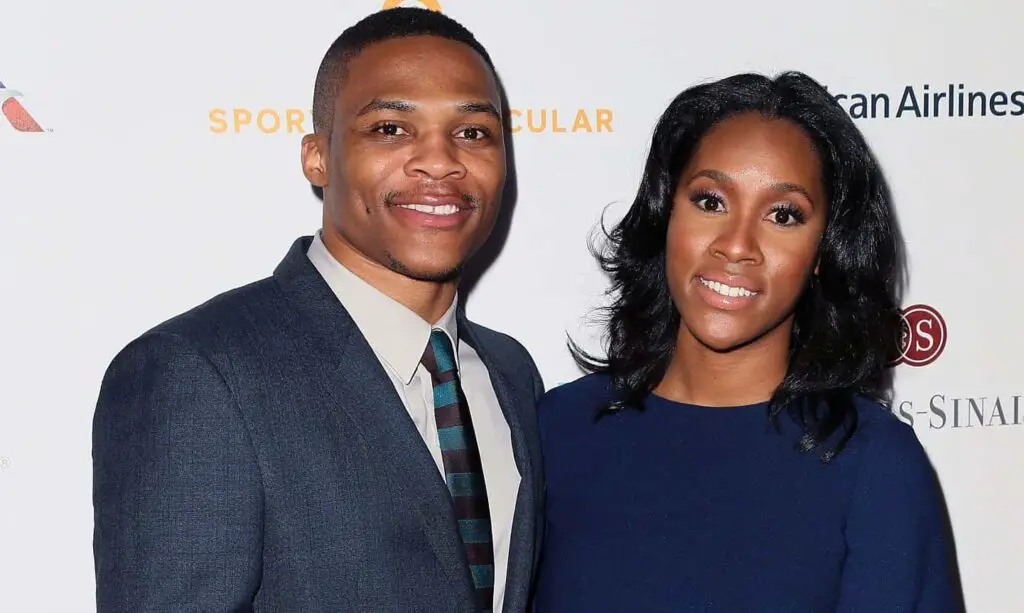 Before her time at UCLA, Nina had a growing career in basketball from her high school days. she recorded 2,291 points, 906 rebounds, 298 assists, and 544 steals. Interestingly, her athletic excellence spirals further from just basketball into field events which she equally excelled in.
In this article, we'll disclose some really interesting facts we bet you didn't know about Russell Westbrook's wife.
Quick Facts About Russell Westbrook's Wife: Nina Earl
The Early Life Of Russell Westbrook's Wife, Nina Earl
Nina Earl was born to Michael Earl and Jennifer Lyons on January 16, 1989, in California. she grew up with her three brothers, Michael, Jonathan, and Benjamin. Although not so much is known about her family or what they are up to in recent times, we do know that they are an athletic family as she is said to be the cousin of a former UCLA footballer, Kenny Easley. 
She attended Diamond Ranch High School located in Pomona, California, where she began her career in basketball and track events. Her sportsmanship earned her a four-year athletic scholarship with the University of California in Los Angeles UCLA where she bagged a degree in Psychology and English and also her  Master's degree in Clinical Psychology.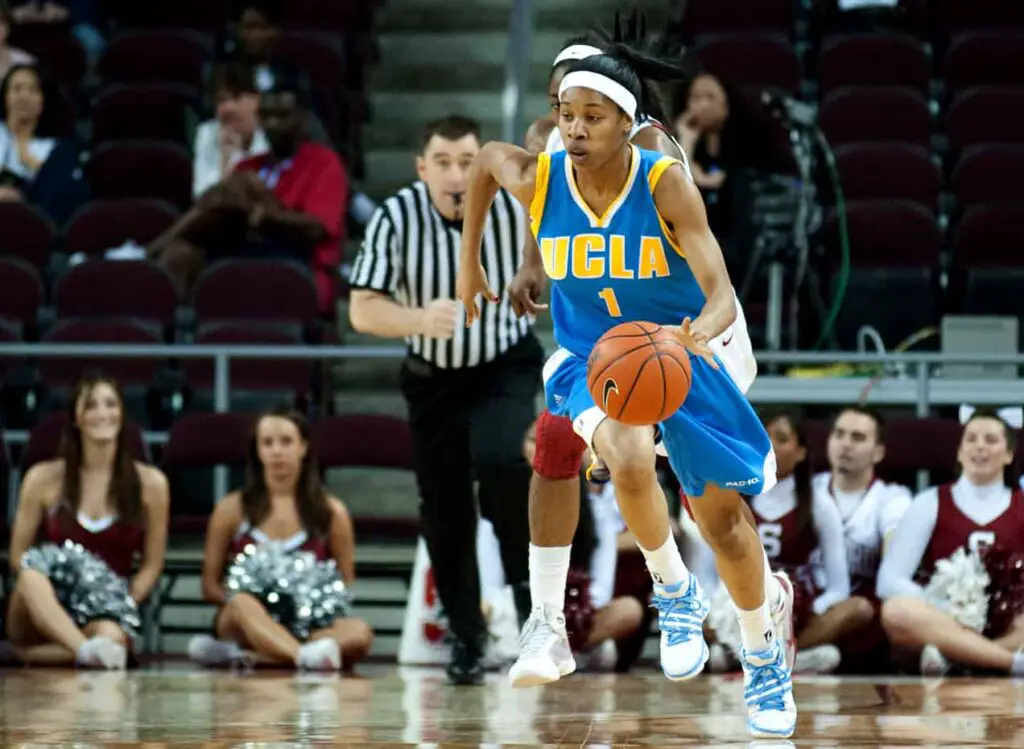 Interesting Facts About Russell Westbrook and his wife, Nina Earl
#1. They Are Both College Sweethearts
The couple has known each other since 2007 when they first met at UCLA. They both went to college there and played basketball. Russell Westbrook was on the team, he played alongside Kevin Love, Luc Richard Mbah a Moute, and other well-known NBA players. Nina on the other hand was described as one of the fastest players on her team haven scored a season-best 17 points in a game and then shot a career-best 51 percent from the field as a junior. It was their shared love for basketball and excellence in it that brought them together.
#2.  Russell Westbrook Proposed To Nina Earl With A $700,000 Ring
The couple dated throughout their college years then shortly after graduation, Russell proposed to Nina with a beautiful $700,000 ring on September 3, 2014. A year later, on August 29, 2015, they officially got married. Their wedding was a grandeur outdoor ceremony at the  Beverly Hills Hotel with so many famous athletes and celebrities in attendance.
#3. Russell And Nina  Have 3 Children Together
Two years into their marriage, the couple welcomed their first baby boy named Noah Russell Westbrook on 16th May 2017. In 2018, Nina shared the news of her second pregnancy through a YouTube video. By November 2018, the couple welcomed their beautiful twin daughters named Skye Westbrook and Jordyn Westbrook. The couple shares intense love with their 3 children as they often post pictures of them and with them with lovey-dovey captions.
#4. Russell and Nina Are Philanthropist 
They are both very active with multiple charity organizations, ranging from one that Russell founded in 2012 called the "Russell Westbrook Why Not? Foundation." The foundation seeks to inspire the lives of children, empower young children. During thanksgiving, they volunteer to serve meals to those in need at the Boys and Girls Club in Oklahoma. They are so generous and have gone as far as donating to their almamater.
#5. Russell Westbrook Wife Is An Entrepreneur And A Therapist
Nina completed her first degree in psychology from the University of California where she also bagged her master's degree in Clinical Psychology which qualifies her to be a licensed therapist. She is specialized in marriage and family therapy. She is also an entrepreneur, she founded a boutique named Little Ark. Her boutique sells gifts for everyone including baby gear and apparel. On the side, she is also the CEO of a clothing line called  Minibrook Kids Apparel.
Fun Facts About Russell Brook's Wife, Nina Earl
Kaitlin Olson
Every detail about celebrities is always noticed by their fans. Find out if Kaitlin Olson's plastic surgery is true, here?
What Is Nina Earl's Net Worth?
Nina Earl's net worth is still under review however, we do know that the average salary of a licensed therapist is $75,000 while she runs her business on the side. Her husband on the other hand holds an estimated net worth of $170 million. 
Conclusion
Russell Westbrook met his beautiful wife, Nina Earl while playing basketball in college. This is a sign for you to take that step today, apply for college, pick a sport you enjoy, and keep at it, who knows your soulmate might be waiting for you in a college basketball court or field.