Many of us expect the life of a paranormal investigator to be pretty normal, and yes, Ryan Buell lives a pretty normal life but for his controversies.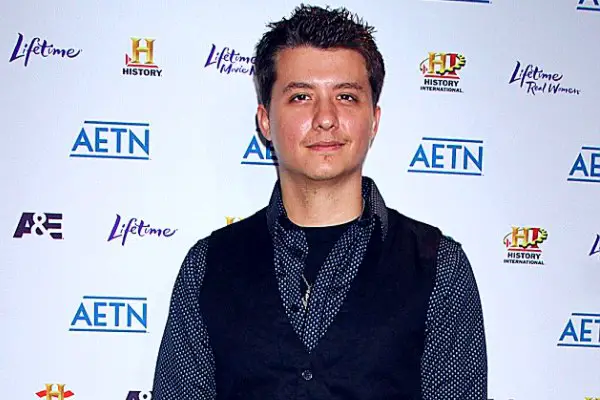 The American Paranormal Investigator and media personality may not have begun his life identifying as gay but he became gay to be able to share his sexuality with others. Well, it seemed to share his sexuality included battering his boyfriend.
Whatever Buell is and purports to be, he is successful in the entertainment industry. No one can take it from him, so we'll instead discuss some of his controversies and the reason he was arrested. Just hang in with us.
Fast facts about Ryan Buell
Here are quick facts about Ryan Buell that you should know:
Brief Bio of Ryan Buell
Ryan Buell is a paranormal investigator who has been arrested twice and was released from prison in 2017. He was born on the 8th of July 1982 in Corry, Pennsylvania USA with the full name, Ryan Daniel Buell. He is of Native American and Italian descent and has gained recognition for being a former personality on television.
Buell started pursuing his career from the beginning after being a prisoner. He moved to Pennsylvania and started working in the field of advertising while running his personal blog. This made him an active member of the entertainment industry. Meanwhile, Buell was once charged for assaulting his boyfriend as the investigator has identified himself as gay.
In July 2012, Ryan Buell also stated in the media that he had been diagnosed with pancreatic cancer. He disclosed that he was battling for life through People magazine, where he stated that he was near remission. His mother later denied and debunked the claims, saying that he didn't have cancer at all.
Buell appeared in the reality A&E series, Paranormal State, as the main anchor, paranormal producer, and investigator. The series ran from 2007-2011. He is also the founder of the Paranormal Research Society (PRS).
Early Life, Parents and Educational Background
With his brother and four older sisters, Buell spent his childhood in Sumter, South Carolina. His father, Tim Buell, who worked as a police officer for the state, raised him. His mother, Shelly Bonavita Lundburg is the owner of an accountancy business. Ryan showed interest in journalism at an early age, he was an editor of his high school newspaper.
Moreover, in various school plays, he participated actively, and alongside Rebecca Pointe, his schoolmate, He ran a daily news program. After his matriculation, Buell enrolled at Penn State University, State College. He graduated with a BA degree in Anthropology and Journalism.
Ryan Buell Career as a Producer and Rise to Fame
Ryan's life changed completely after his graduation. Producers who were eager to create the show which would follow the PRS project got interested in him. Soon, they picked him as the main anchor of the paranormal series, Paranormal State. Go Luckey Productions produced this series and it followed the work of the PRS. 
On the 10th of December 2007, the show premiered and was aired on the A&E Network until May of 2011. The show increased Ryan Buell's popularity and net worth. However, Buell also became popular as an executive producer, due to his work on the film American Ghost Hunter. He was also the co-executive producer of Paranormal State as well as The Ghost Prophecies. Ryan Buell also co-created several other shows at this time adding to his net worth.
Ryan Buell Memoir and the Issues of Bisexuality
To speak more about his career in the entertainment industry, Ryan Buell has tested his ability as an author. He released a memoir, Paranormal State: My Journey into the Unknown in September 2010.
Along the line, he opened up about his real sexual orientation. Buell admitted to being bisexual and spoke of his efforts to balance his sexual orientation as a Catholic. Among other things, the memoir also increased his fortune in sales.
Ryan Buell Cancer and Controversies
Sometime in July 2012, Ryan Buell stated in the media that the doctors had diagnosed him with pancreatic cancer and that he was battling for life. He revealed this in an interview and a lot of his fans were shocked by the news of his health condition. His mother later denied and debunked the claims, saying that he didn't have cancer at all.
After getting arrested twice by the police, Buell became a public figure. In July of 2014, he started his new show Conversations with the Dead Tour. He announced it to the public and began selling tickets for it, earning about $80,000 in ticket sales.
However, Buell did not book any venue for the show. You would think that he would refund the ticket money he received but Buell kept the money to himself. This caused a lot of controversies as people saw him as a fraudulent individual.
The police arrested Buell again two years later while he was spending time in Florence County, South Carolina. He was later extradited back to State College, Pennsylvania, after being charged with theft and agreeing to receive stolen property.
After a month behind bars, Buell got his release on bail. However, in April 2017, the police arrested him again on charges of harassing his boyfriend. In July of the same year, Buell got his release and he admitted that he was a drug addict who had spent time in rehabilitation. Presently, the court is yet to resolve both of the cases.
Ryan Buell Net Worth
Ryan Buell has been active in the entertainment industry ever since he came out from prison in 2017. He earns primarily as the reality television personality of paranormal investigations. If you ever wondered how rich Ryan is, his net worth is over $1.5 million. He accumulated this through his successful career as described. He also owns a BMW car.
Chandler Belfort
Heard of the Wolf of Wall Street? Remember Jordan Belfort? Well, He has a daughter, and she is definitely what you think, read about Chandler Belfort here

Personal Life and Appearance
Ryan Buell is bisexual and hugely supports the LGBT community. Since 2014, he has been married to his longtime partner, Sergey Poberezhny. He currently resides in State College, Pennsylvania. About his appearance, Ryan has short dark brown hair and dark-colored eyes. He is quite tall as he stands at 6ft 1in (1.85m). His weight is around 154lbs (70kgs).
Despite all the controversies, Ryan Buell has an active social media following of over 17,000 followers.
Check out what he's up to on Instagram here:
Conclusion
Ryan Buell may be out there as the king of controversy but he appeals to many, especially the LGBTQ community whom he supports with his heart. Buell is also a master when it comes to the paranormal, so his success is almost so huge that it can't be touched by any new controversy. But we hope he doesn't get in the center of any other controversy in the future.