Audrey powers is one of the many proofs that dreams do come through. Audrey Powers broke the stereotype when girls were less likely to be hinged on a vast field like science and technology. She changed the whole narrative with her undying love for space, spacesuit, and telescoped instead of dolls and teapots. She was a curious child, and luckily, her parents understood her and walked her through her curiosity. But, interestingly, when she was in elementary school, her joy knew no bounds whenever she watched shuttle launches with her class.  
Fortunately for her, she grew up in Washington, D.C. As a result, she easily visited the Smithsonian Institution National Air and Space Museum. Still, in pursuit of her dreams, she went to Purdue University. Eventually, she bagged a bachelor of science degree in aeronautical and astronautical engineering. Luckily for the pilot, her childhood dream came through on October 12, 2021, Via a spacelight on Blue Origin's New Shepard's NS-18 alongside her husband and other distinguished staff of Blue Origin. 
Who Is Audrey Powers?
Audrey Powers is an attorney and aerospace engineer. She is an icon in the American science and law sectors. She is currently the vice president of Legal & Compliance at Blue Origin. Audrey also heads the company's New Shepard mission, where she oversees all of the flight operations, vehicle maintenance, launch, landing, and ground support infrastructure. Audrey Powers is undoubtedly one of the best brains at Blue Origin, and it plays fair that she flew with the New Shepard NS-18, which is the 18th space mission by the Blue Origin team on October 12, 2021.
Quick Facts About Audrey Powers
What Is Blue Origin?
Just like SpaceX, Blue Origin is an American Privately sponsored limited liability aerospace company. Jeff Bezos founded the company on September 8, in Kent, Washington, USA. It is a commercial company that provides sub-orbital spaceflight services. Blue Origin is all about making space easily accessible at cheaper rates. In addition, it poses to be more reliable via the operation and development of reusable launch vehicles.
Audrey Powers Career Timeline
Audrey Powers has had a swell career in diverse fields. She has worked as a flight controller at NASA from 1999 to 2003. During her time at NASA, she racked up over 2,000 hours of console time in the agency's mission control for the International Space Station program.
Afterward, she went to Santa Clara University School of Law in Santa Clara to become a lawyer. Shortly after, in 2013, she joined Blue Origin as the company's deputy general counsel and vice president of legal and compliance. Audrey was in charge of the company's legal, regulatory, and policy affairs.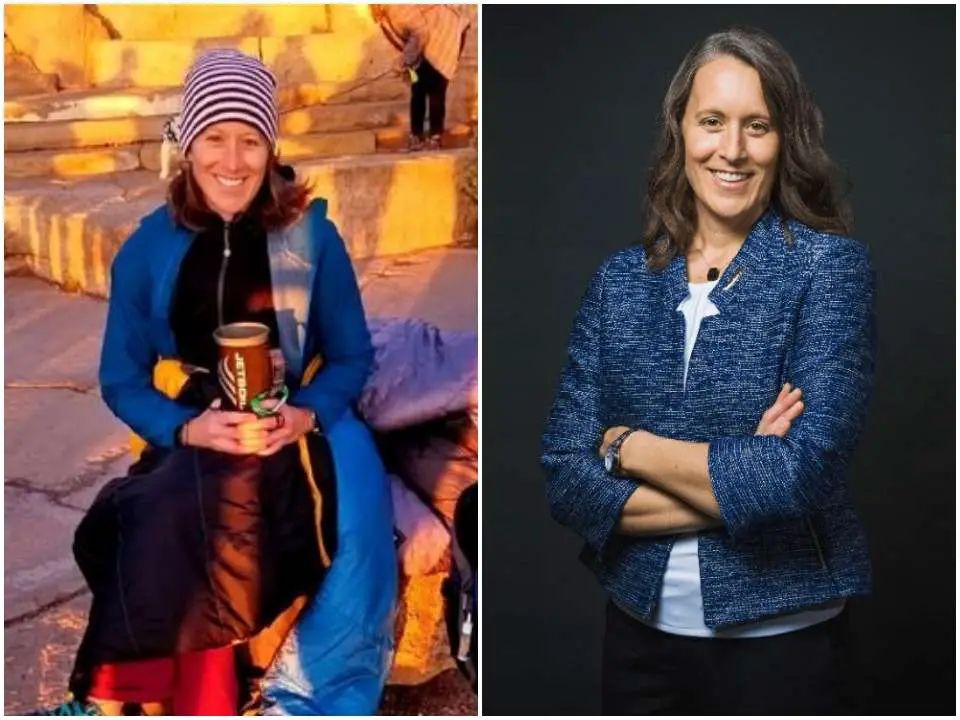 Audrey Powers is also a pilot and the chair of the board of Directors of the Commerical Spaceflight Federation. She is very multitalented and adds substantial impact to Blue Origin as an executive sponsor for her Mercury gender diversity business group.
She is also an essential character in the company's latest project called New Shepard. The project aims to ensure safe human flight in collaboration with sound testing of flight operations, the safety and mission assurance team, chief engineers, and external partners.
What Is Audrey Powers Net Worth?
Audrey Powers has raked in billions from her aeronautical career. While we know, she is making it big. However, we do not know the actual figures of the pilot's networth.  
What became of Julie Mugford? How did serial killer Jeremy Bamber's wife live after being the key witness in the trial of Bamber? Read here
Is Audrey Powers Married?
The multitalented pilot, Audrey powers is married. Her husband is a Canadian actor, William Shatner. He is famous for his role as Captain James T. Kirk in Star Trek. For now, we do not know if they have any children together as the pilot appears to be very secretive with her personal life.
New Shepard's NS-18 Space Trip Is A Dream Come Through For Audrey
Like her husband, Shatner William has a fetish for space born out of his integral role in the Star Trek Franchise. On the other hand, Audrey powers have always dreamt of and wished to visit space as a little girl. 
Alas, the dreams of the couple finally came through. On October 4, 2021, Blue Origin's CEO, Jeff Bezos, announced that Audrey powers would fly alongside her husband, Shatner William, on New Shepard's NS-18. So on October 12, 2021, it was a surreal experience when they finally launched into space alongside the crewmates, Chris Boshuizen and Glen de Vries.
Audrey Powers was thrilled by the event and has revealed that she is very proud and humbled to fly by the opportunity. She also stated that she is excited and won't stop writing Blue's human spaceflight history.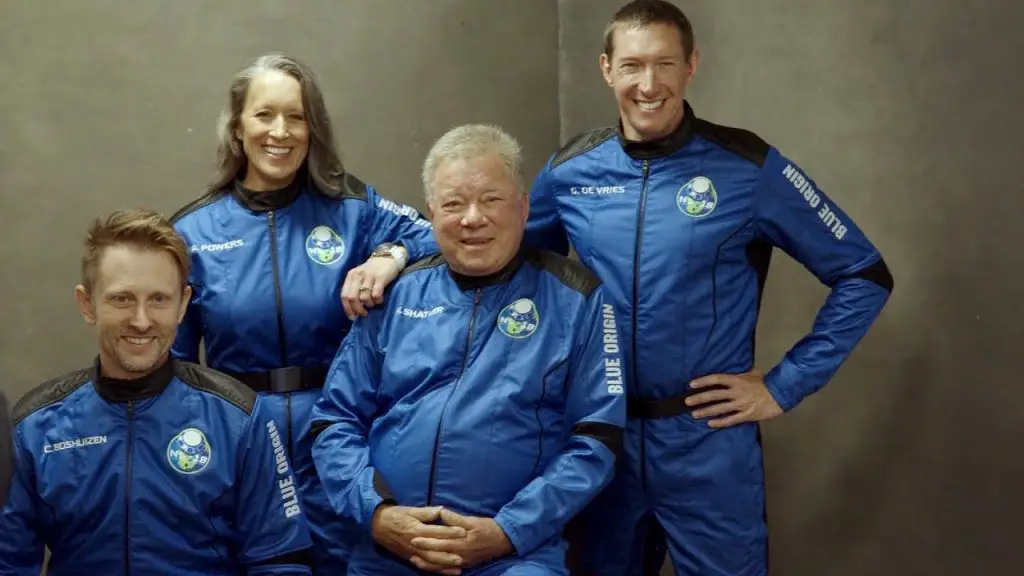 Conclusion
Be like Audrey powers today, dream big, and put in the required effort, and soon, even sooner than you might envisage, your dreams will become a reality.