One of the peculiar traits of Bishop T. D Jakes is that he never fails to reverence his wife and give her accolades at all times. The Bishop, alongside his wife, is the founder of a non-denominational megachurch known as The Potter's House. He is widely known for his powerful and timely sermons with a vast congregation and loyal listeners worldwide. Most of his speeches bother on marriage as he is fully committed to fostering Godly marriages that will birth good Christian homes. The Bishop has been married for 39years and often uses himself and his wife as case studies during his sermons. However, he mostly appreciates his wife for her dedication and unmeasurable effort into keeping their home and making their marriage stand the test of time.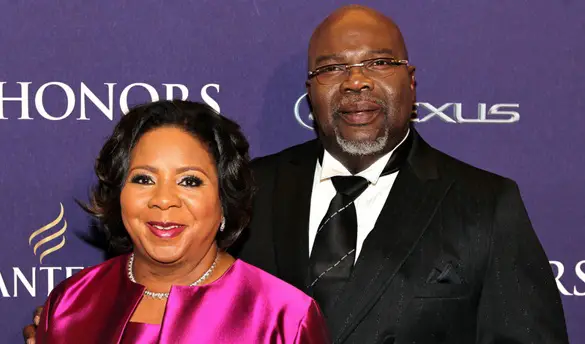 T.D Jakes often talks fondly about his wife in his sermons. Consequently, this might give you the impression that you know her vividly. Keep reading this article to find out some nitty-gritty about her we bet you didn't know before.
Who Is T.D Jakes Wife?
T.D Jakes wife is the amazing Serita Ann Jakes. She is an American author, leader, and public speaker. She has written a total of 5 empowerment books. Namely, The Princess Within Restoring The Soul of a Woman, Beside Every Good Man: Loving Myself While Standing By Him, Princess Within for Teens, The: Discovering Your Royal Inheritance, The Crossing, and Sleeping Beauty. T.D Jakes wife is fondly referred to as First Lady Serita Jakes. She is also the leader of God's Leading Ladies Life Enrichment Program, which started in 2003. Serita is also actively involved in running the Porter House in Dallas as the church broadcaster, alongside her husband. 
 Early Life Of T.D Jakes Wife- Serita Jakes
Serita Ann Jakes was born on 19th August 1955 in Beckley, West Virginia, United States. She grew up with her father, a coal miner, and her brother, who eventually got shot in a local hangout. Her mother, on the other hand, died of a rare Guillain-Barre syndrome which causes paralysis
Quick Facts About Serita Jakes
What Is Serita Jakes Net Worth?
Serita Jakes has made quite a fortune from the sales of her books and the gospel. The author holds an estimated net worth of $2million. While her husband, T.D Jakes is worth $20 million.
10 Lesser Known Facts About T.D Jakes Wife
#1.  She Suffereed Bullying As A Child
T.D Jakes wife has always been on the chubby side. Growing up, Serita suffered bullying and body shaming a lot because of her weight. The bullying affected her self-confidence and mental health.
#2. She Was An Addict
T.D Jakes wife eventually became an addict. She had zero self-confidence, her mental health was on a steady decline, and she turned to drugs and alcohol for solace at the time. Unfortunately, Serita strayed away from her Godly upbringing in a bid to fit in at school. She itched so severely to be amongst the cool kids. Eventually, she mingled with the Wrong Crowd and started dealing marijuana, alcohol, and a lot of sex.
#3. Her Brother Was Killed In The Presence Of His Daughters 
Serita kept up her drug life, even up to college. She was barely sober, always under the influence. When her brother died, her addiction got worse. He was shot dead in a local hangout in the presence of his daughter.
#4. T.D Jakes Is Not Her First Husband
After her brother's death, Serita got into a relationship with a man whom she eventually married. The man was quite abusive and often violated her. Consequently, She vowed to change after he put a gun to her head and threatened to kill her. Eventually, Serita retracted her steps and went back to the church. She turned a new leaf after baptism.
#5. T.D Jakes Met His Wife  Shortly After Her Baptism
At the end of her first marriage with her abusive partner, Serita Jakes repented utterly and began to attend church services. In one of those services, she met T.D Jakes in her church, Greater Emmanuel Temple of Faith in Charleston, West Virginia. He was a part-time pastor, and their meeting was timely. She had just concluded her baptism, and he helped her find her way as a young convert. They started dating almost immediately and eventually got married on 29th May 1981.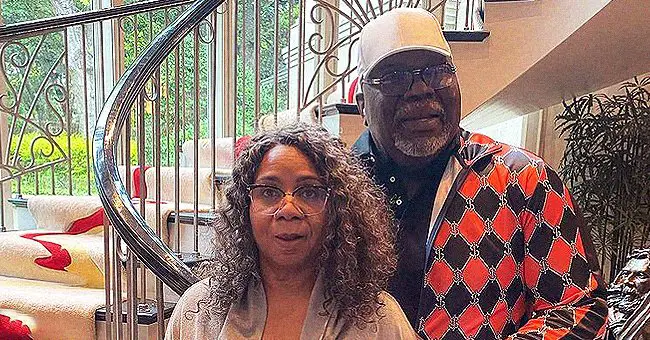 #6. T.D Jakes Wife Was Paralysed
In 1982, exactly 6 months after they got married, the couple was involved in a ghastly motor accident. Luckily they survived but with a clause. T. D. Jakes wife, Serita, sustained terrible leg and foot injuries. Doctors declared her paralyzed, stating that she may never walk again. However, her husband was very stubborn in faith and rejected the diagnosis. Instead, he continued to support, encourage and take care of her till she could walk again.
You will be shocked at what we know about Sage Steele's father. Read all about the first black man to play football in the American military.
#7 Serita Jakes Is A Very Talented Author
Just like her husband, Serita Jakes is a very talented author. She has written five power-packed empowerment books, which are quite famous and very relevant. The books she has written are: Restoring the Soul of a Woman, Beside Every Good Man: Loving Myself While Standing By Him, Princess Within for Teens, The: Discovering Your Royal Inheritance, The Crossing, and Sleeping Beauty.
#8. She Is A Mother Of 5 Lovely Children
Serita Jakes has been married to T.D Jakes for 39 long years. The couple is inseparable and deeply in love after so many years, and their marriage has birthed five children whom they are proud of. Their children's names are; Sarah Jakes Roberts, Jermaine Jakes, Cora Jakes Coleman, Jamar Jakes, and Thomas Jakes, Jr.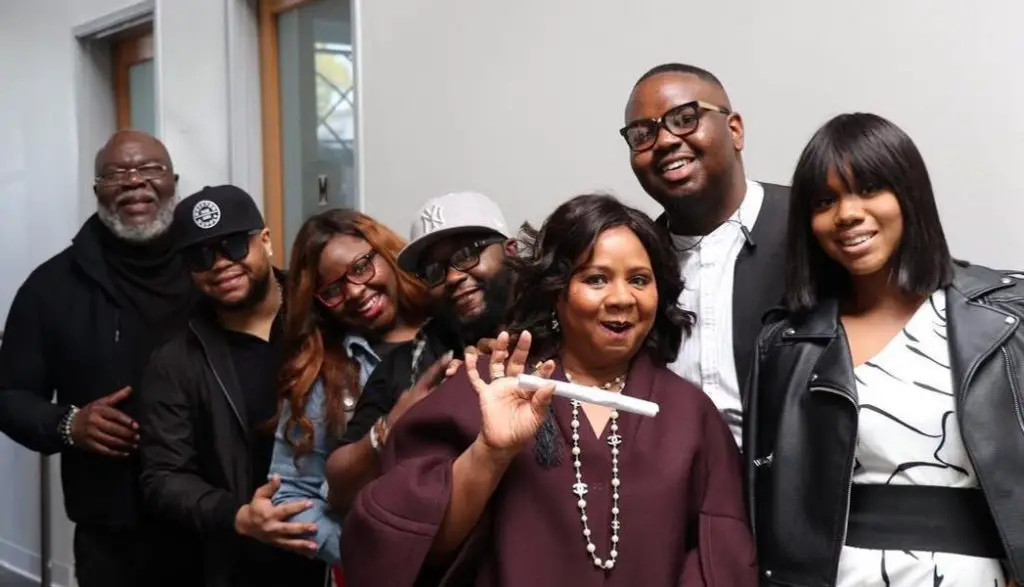 #9. T.D Jakes Wife Is Not Sick
Contrary To the rumors flying around that she is sick, T.D Jakes wife is not sick. She is very sound in health and leads a very healthy life. Although at some point in December 2012, she underwent surgery on her left arm, which wasn't functioning well. Thankfully, the corrective surgery was successful.
#10. She Is Very Active In The Potters House
Apart from being a loving wife to her husband and a caring mother to her children, she is also an evangelist, just like her husband. Serita is an active member of the Potter's House alongside her husband. She uses her background in theatre and mass communications to broadcast church programs. She also heads the God's Leading Ladies Life Enrichment Program, which she founded in 2003.
Conclusion
T.D Jakes wife has evolved beautifully. She used to be a little girl who got bullied because of her weight. She got stuck doing drugs and eventually in an abusive marriage. Now she is wholely rebranded.