Humans are copycats by default. However, Kids like the Yodeling kid are more adept at copying what they see around them. Well, copying in itself isn't a bad thing, as long as we copy positively. Hence the over glamourization of role models in today's world. Some people even brand it as an inspiration or muse. In the case of the Yodeling kid, he replicated one of Hank Williams's music videos. This singular act made him one of the hottest raves on Youtube in 2018.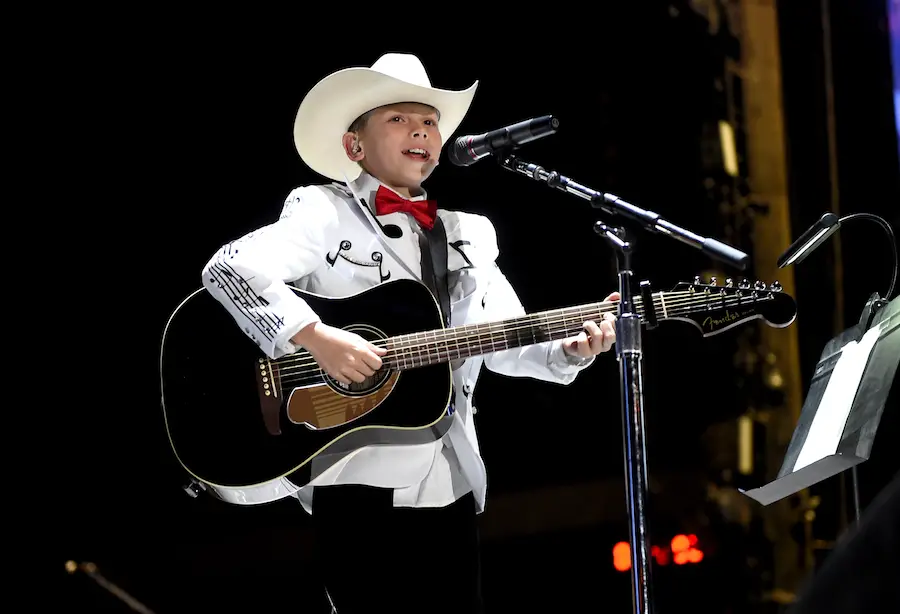 However, since then, not so much has been known or heard from the yodeling kid until recently. We all saw that he had an affinity for music with a robust role model like Hank Williams. So naturally, fans expected him to pursue a career in music. But to our dismay, the Yodeling kid has other interests outside music and is currently exploring some of them. Kindly read on to get the whole story and find out what the Yodeling kid has been up to 
Who Is The Yodeling Kid?
Mason Ramsey is the Yodeling kid. He is the kid that went viral on Youtube for his breathtaking cover of Hank Williams' song in 2018. At the time, the Yodeling kid was just 11 years old. Still impressed youtuber users all over the world with a video of an agile recreation of Hank Williams' Lovesick Blues in Walmart. He dressed specially for the occasion with a bowtie and black boots. He swooned us all with his ethereal vocals and pure charisma. Consequently, he earned himself a mass following alongside the moniker Lil Hank Williams. 
Has The Yodeling Kid Released His Song?
Ramsey had a swell year in the spotlight in 2018. His endearing performance at Walmart earned him a contract with Big Loud. However, he is yet to sing an original song of his. He has never recorded any personal song in the studio before and after his big break in 2018. However, he did a great job with the cover of Twang and Yo Da Lady Who. However, he had a significant career breakthrough in 2020. His budding musical career was buffed up with his performance of Old Town Road alongside Lil Nas X at the 2020 Grammy Awards.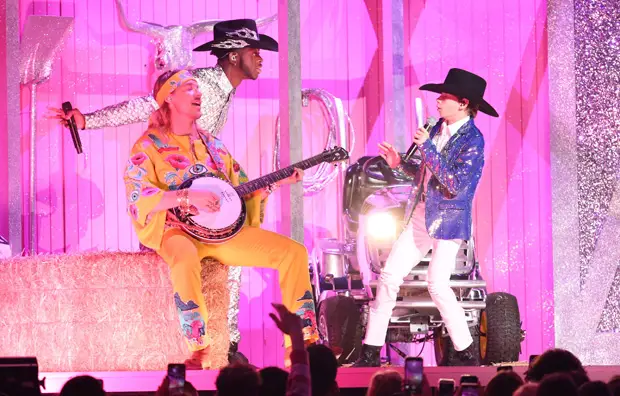 Ramsey Mason Is An Advocate For Climate Action
This bit of information that the yodeling kid is an advocate for climate action shouldn't come off as a surprise. He is a brilliant young kid who has other interests outside music. And one of such interests is Climate change and action. In 2020, Ramsey starred in an ad for Burger King. The ad was an awareness and promotion of activities that spur positive climate change. The ad is also of high educational value. It simplified the context of the greenhouse effect of Methane found in cow farts.
In the video, The Yodeling kid also did a little bit of performance which he is known for. He sang and simultaneously poked out his head from the rear of a cow like a fart. He was dressed in a white suit and ascended into space-like air. While the choreography of the ad went on, Ramsey and his teammates provided lemongrass as the solution to the menace. When cows eat lemongrasses, it reduces the emission of Methane. This was the sole message of the ad. Although some fans thought the ad was a weird concept, Ramsey couldn't care less. He expressed his satisfaction and commitment to climate change with a post on Instagram. The post reads thus:
"Thanks to @burgerking for letting me be the voice of young folks who're excited to create a better future. Yeehaw!" 
Want to know why Dreka Gates is called a keeper? We explored her relationship with Kevin Gates here, read up here
The Yodeling Kid Now Plays Basketball?
At this point, one can conclude that the Yodeling Kid is a bag of talents. Four years after his astonishing musical performance that broke the internet, he has grown so much in looks and skills. At first, we saw him perform live at the 2020 Grammy Awards. Next, he was at the forefront of a climate action ad. Now that he is 14 years old, the Yodeling kid is a self-branded basketball player. Although he isn't signed into any club yet, He proclaims himself skillful in the sport. As a matter of fact, he eulogizes himself as Mason Blake when he is in the court. Blake is his middle name. In like manner to his musical role model, Hank Williams, Kevin Durant is his role model in basketball. 
Where Is The Yodeling Kid Now?
At some point, it seemed like the Yodeling kid was done and dusted with music. Thankfully In a recent interview with Ernest on The Podcast, he set the pace right. He revealed that he still has a great interest in music, particularly yodeling. However, he would love to explore other genres of music. Though, he is yet to decide on what genre to explore next. He is open to rock and roll. He already picked Legend Elvis Presley as a role model for the feat.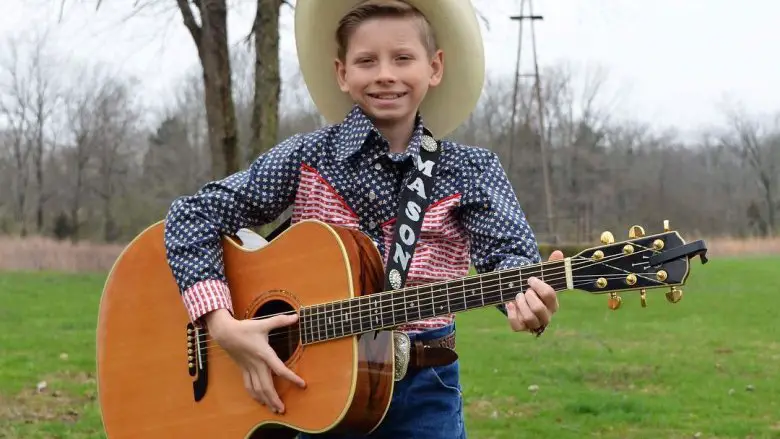 Conclusion
Although the yodeling kid keeps a low profile, he still has a rock-solid fanbase. But, alas, the best of the Yodeling kid is yet to come. He has a myriad of dreams and aspirations with a bag full of talents to see him through.