Who are Trey McBride parents? While Trey is knee-deep in building a legendary career in football for himself, the role of his parents cannot be overlooked.  After having an outstanding season at Colorado State, where he became the team's first unanimous All-American. He was also honored with the Mackey Award as the best collegiate tight end in the country.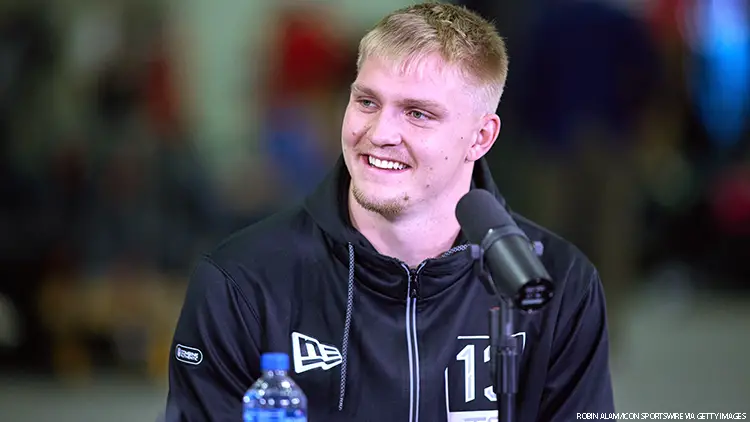 Trey McBride is also unto something huge as he stands a chance to be drafted in the 2022 NFL Draft in Las Vegas.  One thing that has remained constant in his life is the love and support of his parents. Hence, this article will divulge everything we know about Trey McBride parents and a lot more about the star. 
Who Are Trey McBride Parents?
Trey McBride parents are of the same sex. Hence his title as the first successful NFL player to have gay parents. His parents are Kate and Jen McBride. Kate is a lover of nature and breeds white golden European retrievers. While Jen serves the community as a deputy sheriff in Morgan County. 
Trey McBride Parents Were The First Gay Couples In  Their Fort Morgan, Colorado
Trey McBride parents, Jen and Kate have been together for over 25 years. They started out as best friends before they evolved into lovers.  When they eventually decide to get married in the 1990s, they faced a lot of resistance and opposition from friends, family, and the neighborhood. Being the first gay couple in Fort Morgan wasn't an easy feat.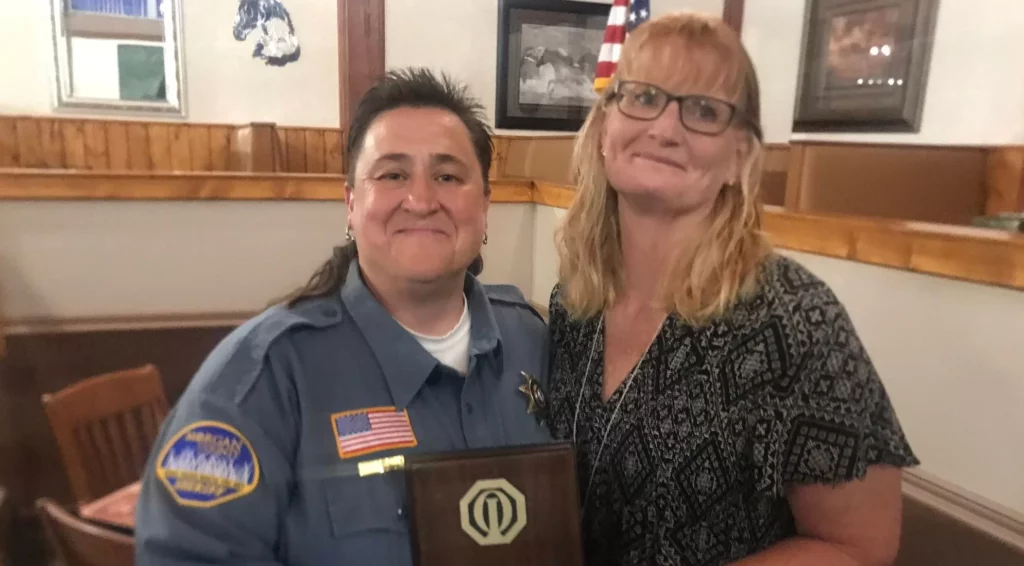 Fort Morgan is a conservative community and at the time, homophobia was at its highest. Kates's parents were vehemently against her relationship with Jen. They never acknowledged it and often referred to her as a single mom.  At some point, their lives were in danger as the community threatened mob action against them. But over time, things got better and they were accepted into the society especially when the people saw their worth and immense contribution to the community's development. 
Jen And Kate Wanted To Have  Eight Children Together But Ended Up Having Five
Because Kate's favorite number is 8, she wanted 8 children and somehow managed to convince Jen about it. Being a supportive partner, Jen didn't object but nature came in between their plans.  Hence, instead of 8 children as planned, they ended up having five,  Four boys and a girl: Bryce, Toby, Trey, Dylan, and Taya.  
Before they had their youngest child and only daughter, Taya, Jen and Kate had lost all hopes of giving birth to a female child. Luckily for them, their little bundle of joy arrived in addition to their 4 soldiers. Like most boy moms, the reality of Jen and Kate wasn't any different, their sons were active and very energetic. So, instead of letting them play all day without control. Jen and Kate enrolled the boys in wrestling classes which helped them channel all their energy to learn discipline.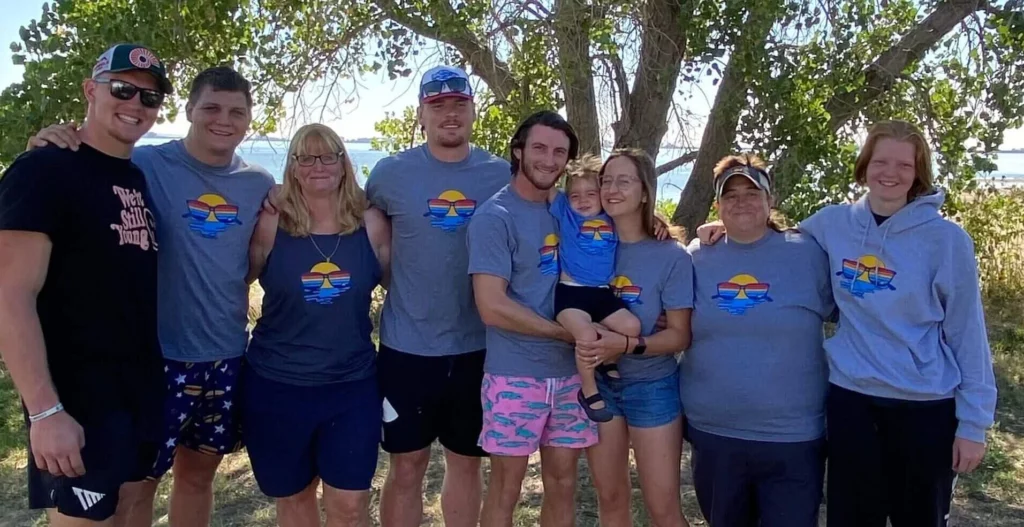 Did Kate And Jen Chemically Engineer Their Children To Be  Athletes?
Trey alongside his other siblings has been shamed in the past because of their parent's sexuality. Trey McBride parents have also been accused to have chemically engineered their children to be athletes. This is suggestive that their children aren't born normal and haven't worked hard to achieve success in their various sports.
 But that is not the case. Kate is from an athletic family and is very sporty and all their sperm donors were tall men with athletic builds. But they are from never chemically engineered their children to be athletes instead, they encouraged them to put in their best which is paying off today. 
Trey McBride Parents Support Their Children And Help Them Navigate Bullying Issues 
Unlike now, when the LGBTQ+ community is widely supported and represented. During his childhood days, Trey and his siblings were bullied a lot for having gay parents.  In response to this, his parents were supportive and communicated clearly to them.  They trained them to learn to stay calm and never let the hate speeches get to them.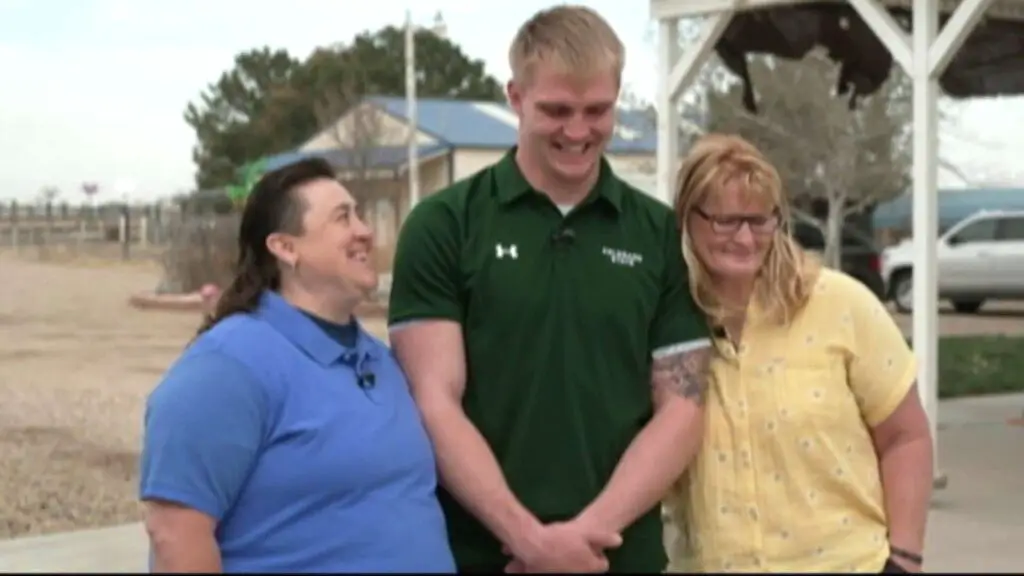 Things got even worse when Trey came to the spotlight via his football excellence. A shit ton of snide comments were made about his parent's sexuality and his upbringing. But they couldn't care less. Instead, they focused on the positives and kept on encouraging Trey to be better and do better at all times. 
Conclusion
Despite the discovery that their biological fathers, have European roots and are probably from some family in the Colorado area.  Trey and his siblings have never beckoned on reaching out to them. They are very content with the love and support from Kate and Jen.