Who are Zach Wilson parents?  Before now, fans' attention was focused on Zach's poor performance in his first season with the New York Jet. He hoped to put on a better show in the coming season. All the attention was abruptly shifted to  Zach Wilson parents when his ex-girlfriend, Abbey Gile, accused him of sleeping with his mother's best friend … Oops!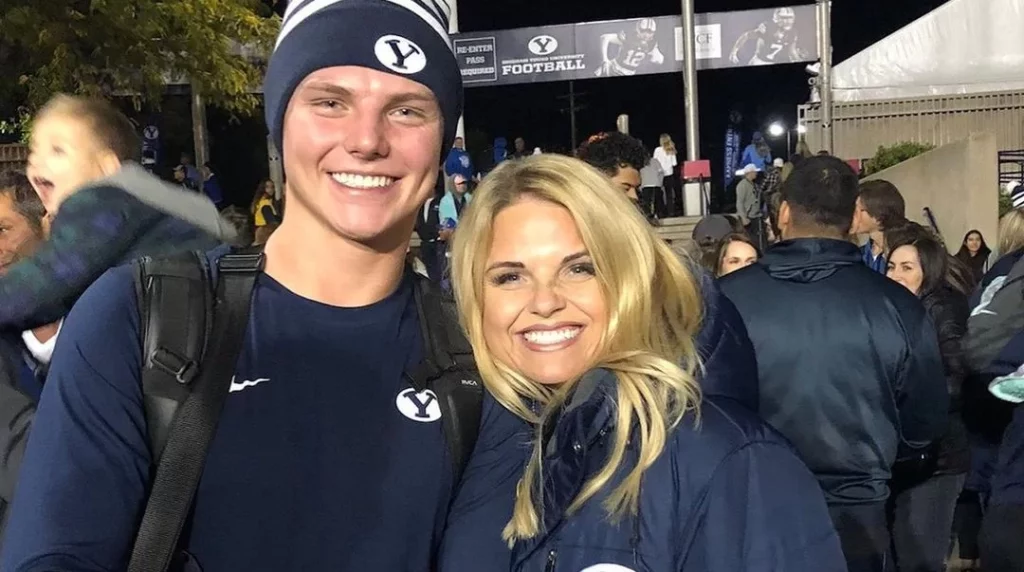 From the looks f things, it seems as though Gile never intended to let the cat out of the bag. But she was angry when a fan accused her of being a homie hopper because of her relationship with  Zach's college roommate, Dax Milne.  Dax is Washington Commanders' wide receiver. Ever since Gile made the controversial statement, there have been rumors about Zach Wilson parents. These statements have heightened the level of curiosity about their identities.
Who Are Zach Wilson Parents? 
Zach Wilson parents are Lisa and Mike  His father is Hawaiian, and Zach's mother was raised in Brazil before she relocated to Salt lake city Utah with her parents,  Gray and Neeleman, and six siblings. One of Lisa's siblings is David, who founded and co-founded a total of five airlines, including JetBlue Airlines, in 1998. Zach Wilson parents are loyal Mormon believers. They raised Zach and his five siblings in the Mormon faith.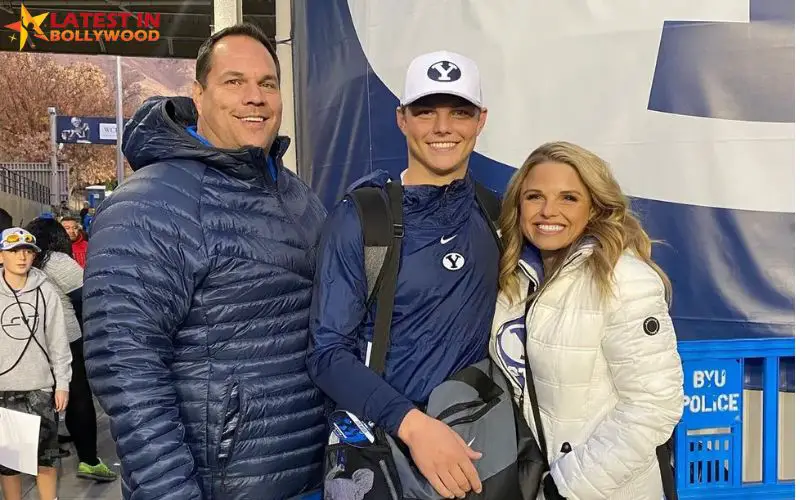 Zach Wilson Parents Have Been Married For 25 Years 
Contrary to the rumors that Zach Wilson parents are divorced,  they are happily married and are waxing stronger by the day. In November 2022,  Lisa took to her Instagram to appreciate her husband, Mike, via a post with a mushy caption that reads:
"He makes me crazy! But I'm also CRAZY about him. He also absolutely adores me and makes me feel safe. and makes me be better, even when I don't like what he has to say. He believed in me and let me build our homes. Together we have raised 6 amazing children. So grateful for this big lug, and I wouldn't trade him for the world."
Mike and Lisa got married in 1997 recently, in March 2022, and the couple celebrated their 25th wedding anniversary together.  
Zach Wilson's Mother Is A Social Media Influencer 
When Zach was drafted into the NFL in 2021, his mother shared the fame of that moment with him. However, because of her ageless beauty, his fan base grew tremendously. Zach's mother was also labeled the MVP and breakout star of the 2021 NFL draft. 
While Zach has been struggling to set his career rolling in the NFL. Lisa milked the fame and attention she got from his fans. She grew her social media accounts to become a social media influencer. As of last year, she had a little over 1000 followers on Instagram, but this year, she is now verified with over 100k followers on her page. While she hopes to start a  podcast and a Youtube channel soon, her content style revolves around cooking videos, makeup tutorials, and contemporary issues.
Zach's Mother Has Been Trolled On Social Media 
Even before Gile dropped the bombshell of Zach having coitus with his mother's friend, his mother had been trolled before. She was criticized for being a Donald Trump fan and for also promoting hydroxychloroquine as a cure for coronavirus. Another instance was when she got dragged for complaining about mask policies at Disney World parks because she and her family didn't enjoy their visit with Masks on. . She even went as far as calling Disney a "mask hole."
Conclusion
Zach Wilson's mother is very protective of her children. She is yet to react directly to the accusations laid against her son. Instead, she opened up about how a predator contacted her 13-year-old daughter via social media. She went on to say that Satan could creep into your home and steal your child without a parent noticing. She thanked mother's intuition for helping her eliminate the danger in time and vowed to protect her children from social media hazards.