Until 1969, Mary Austin was just a salesgirl at a London clothing store before she started dating Freddie and eventually moved in with him.  Her relationship with the deceased Queen frontman Freddie Mercury brought her to the spotlight. After the release of his debut album in 1973, Freddie Mercury, proposed to Mary Austin. Sadly they never got married but they stuck with each other till the end. Mary and Freddie shared a very rare bond regardless of the circumstance that surrounded them.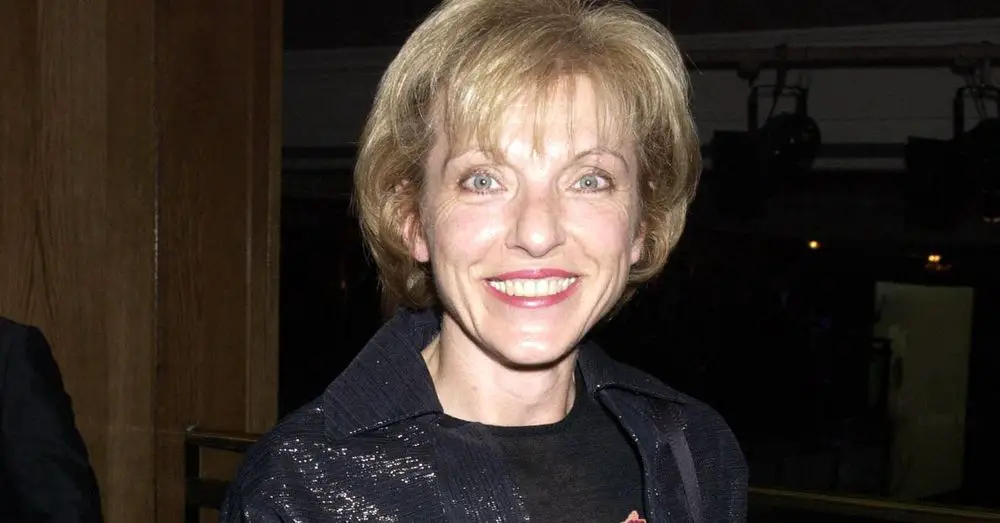 Although she wasn't his legal wife, she was his heiress. She was by him on his death bed and identifies as the only person with certain vital information about him. What Does Mary Austin do Now? Where is she now?  While she appears to have gone back to living a secretive life, we however do know that she turned 70 years old recently. Keep reading to find out more of what we know.
Quick Facts About Mary Austin
Brief Bio Of Mary Austin?
Her birth name is Mary Georgina Austin. She was born on On March 6, 1951, in Fulham, London, United Kingdom. She is of  British descent. Mary grew up with both her deaf parents. Despite their predicament, communication was swift. They communicated via lip-reading and sign language. Her father was a wallpaper trimmer specialist while her mother was a housemaid.
Sadly, She had to drop out of school to get at the age of 15. She got a job in order to support the family because her parents weren't financially buoyant. Eventually, she got a job as a receptionist in a company. Shortly after she switched jobs as a store assistant at Biba, a posh and fashionable department store. The job exposed her to different categories of people in society. It was on that job she met Freddie Mercury.
How Did Mary Austin And Freddie Mercury Meet?
Mary Austin and Freddie Mercury first met in 1969, five years after Freddie moved to England. He was 24 years old at the time and fresh out of college. Mary was a reserved 19-year-old dropout that worked as an assistant in a boutique in west London. 
Their love story is one of a kind. The estranged couple started dating almost immediately after they met, they were inseparable. They dated for 6 long years and even shared a flat near Kensington market close to Freddie's clothe stall with Queen drummer Roger Tay.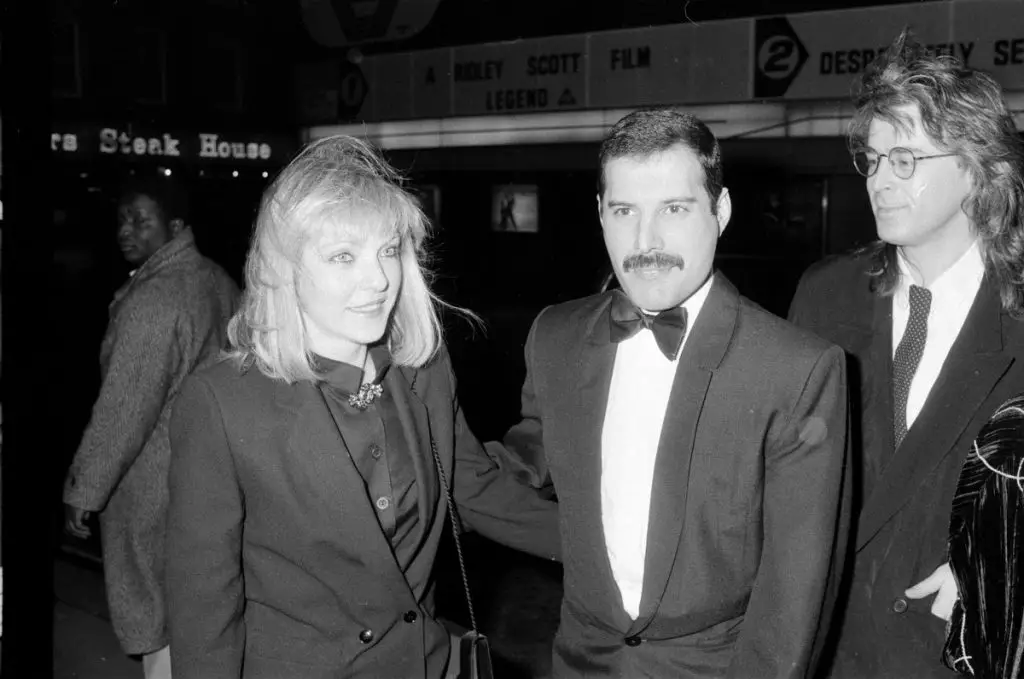 Why Did Mary Austin And Freddie Mercury Split Up?
Mary was Freddie's Muse, she inspired him to write songs and he dedicated some of his songs like " Love Of My Life"  to her. In 1973, after the release of his debut album, Freddie proposed to Mary. Sadly they never got married regardless of how much they loved each other. Mary confronted Freddie about his infidelity and threatened to leave if he doesn't fix-up. Shortly after the confrontation, the couple called things off officially when  Freddie came out to Mary as gay. 
Despite the sexuality reveal and the official separation, they still stuck by each other. They remained good friends till he took his last breath. Mary continued to work for his band as an entourage too. However, she went on to MarryPiers Cameron, She still felt strongly for Freddie. She revealed that when he died she felt like she had lost a family because what they had was surreal.
Do Mary Austin And Freddie Mercury Have Any Children Together?
Mary and Freddie were a match made in heaven regardless of the circumstance surrounding their relationship. They didn't have any children together. While we know that Mary had two children, Richard and Jamie, with her first husband, Piers Cameron in 1990. We do not know if Freddie Mercury had any children at all. However, he was the godfather of Mary's children.
What Is Mary Austin's Net worth?
Before her accidental fame borne out of a romance with Freddie Mercury, Mary Austin hadn't a penny to her name. However, she currently holds an estimated net worth of  $115-150 million. Her major source of income is all her inheritance from Freddie, which is half of all that he owned. 
What Does Mary Austin Do Now?
Sadly, in 1991 Freddie died of AIDS at the age of 45.  Despite not being romantically exclusive, the duo were still very good friends till the end.  Mary was right beside him on his death bed as they held hands. Even in his absence, she still respected him and carried out his dying wish to scatter his ashes in a secret location known only to her.
Since then, very little or nothing has been heard about Mary. Although, we do know that She turned 70 years old in March 2021. Also, she has been married twice. First to Piers Cameron for just 3years,  and secondly to Nicholas Holford but the marriage didn't last long.
Where Is Mary Austin Now?
Mary Austin currently leads a quiet life in her  £25million Georgian mansion in Kensington, London, that Freddie willed to her. She had tried to persuade him to make the London mansion a memorial site that fans could visit but he insisted she had it. It was in the mansion that she celebrated her 70th birthday. 
Although Freddie was generous enough to will some of his friends £500,000 each. Some of them still found it unbelievable that he would will the mansion and that much to her as he willed half of all he owned and half of his future earnings from Queen to Mary.
 In 2017, Some of Freddie's fans and friends clashed with her when she put up a warning sign on the fence that defacing the wall is a criminal offense. They said she was merely the keeper of the house and not the owner. However, it changes nothing as Freddie's Will clearly states that she is the owner. 
Conclusion
The intricacy of the Intimacy between Freddie and Mary is enough to leave one bemused and asking questions like What does Mary Austin do now? The couple though estranged, were lifelong best friends and you can't help but wonder how the last 30 years have been for Mary Austin without her best friend.