Where is Richard Simmons? Richard Simmons is known for his fitness shows and how flamboyantly he lives. Simmons disappeared for several years, and it was not until recently that news surfaced that he was still alive but only chose to be reclusive. According to TMZ founder Harvey Levin, Simmons barely leaves his house. Although he goes shopping and goes to the beach, that's all about him. No one knows what happened to him and why he suddenly went out of the limelight. For almost eight years, no one knows what he looks like as the eccentric figure has decided to live low-key. 
Richard Simmons started his fitness journey in the 1970s. He became very interested in maintaining.his health, and after losing about 100 pounds, he decided to help those struggling with their health. This gave birth to his fitness studio called the Anatomy Asylum. The idea behind this is quite interesting. But one thing for sure was that the studio made the exercises look very interesting. His studio grew in influence, and even he made a feature on some of the biggest TV shows like The Howard Stern Show and Late Show with David Letterman. The year 2016 was when Richard Simmons stopped running the studio. What happened? Where is Richard Simmons? 
Where is Richard Simmons? 
You know, when a celebrity suddenly disappears, rumors begin to surface. One of these ridiculous rumors was that his housekeeper held him hostage in his house. But Simmon's brother Lenny Simmons denied all of these allegations in 2017. According to him, his brother is doing fine and only decided to rest after such a long career. Richard Simmons spokesperson Tommy Estey also chimed in, "He's helped millions of people lose millions of pounds. And for 40 years, he took care of everyone but himself." In 2016, Simmons made a statement that he wanted to be all by himself. 
Is There a Documentary On Richard Simmons? 
Fox has decided to invest in a documentary to understand Simmons's role in helping millions of people lose weight. The documentary is titled TMZ Investigates: What Really Happened to Richard Simmons? The show premiered in August of this year, much to the pleasure of Simmons' fans. One of the reasons Richard Simmons left the public eye was because he didn't want to be seen as a sickly old man. However, the documentary revealed that Richard had an operation on his right knee that affected him. After the documentary's release, Richard posted on Facebook, "Thank you, everyone, for your kindness and love. Love, Richard."
Where is The Eccentric Fitness Performer? His Health Concerns
After his disappearance, rumors were everywhere about his health. Some said he was incapacitated and didn't want to be seen as weak. There have been conspiracy theories too, and one of these is that the death of his Dalmatian dog damaged his mental status. But all of these are rumors, and as his spokesperson has said over time, Richard is fine and doing well.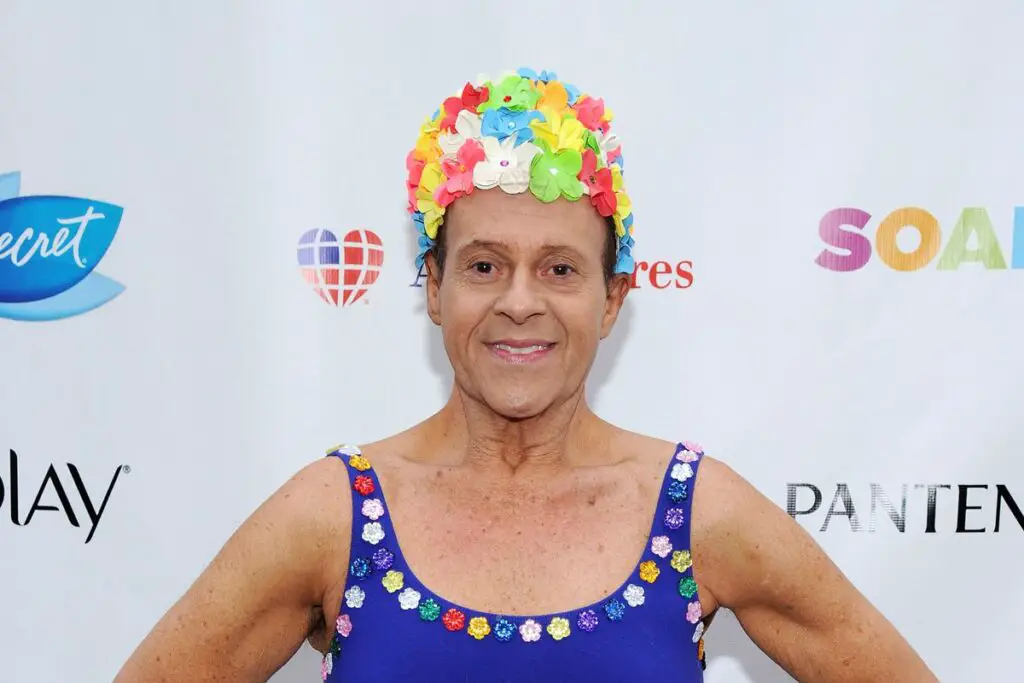 Conclusion
The where is Richard Simmons question has been answered, and we hope this clears all the rumors surrounding the eccentric fitness guru.