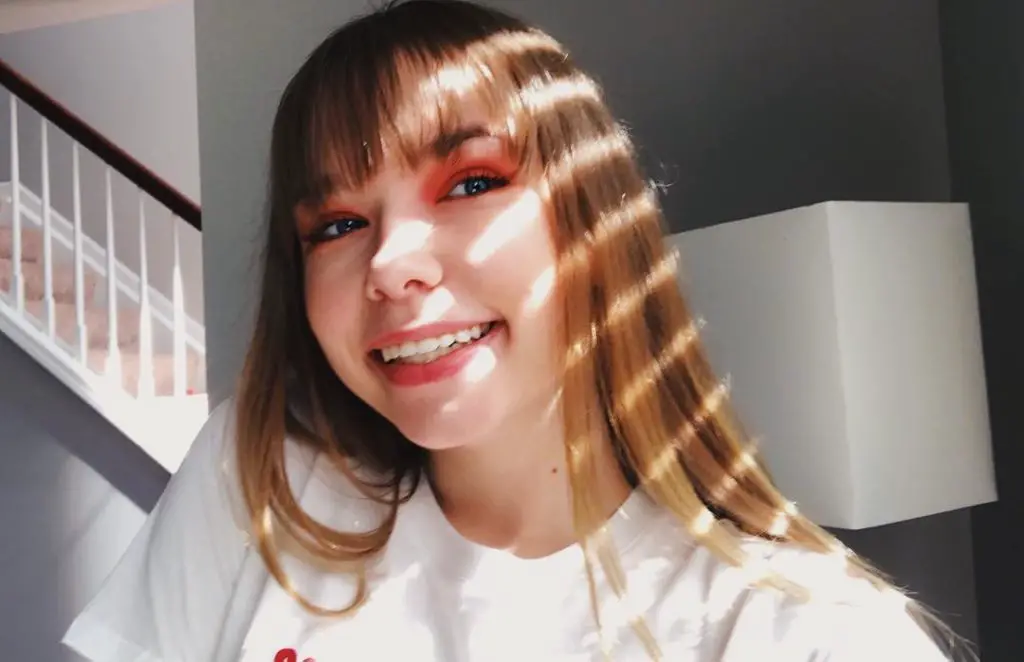 Life may not have been easy for Whitney Scott and we may not be writing about her if Eminem had not adopted her. Whitney Scott may have been forced to grow up the way Eminem did, without a father, but that is nothing the rapper would wish to happen to one of Kim's.
Kim is legally Eminem's daughter and while Eminem can't hide his love for Hailie, his biological daughter, he still has love plenty of Whitney. He has lavished her with the kind of love and cares that the best of celebrities lavish on their kids, despite his public reputation as a rough artiste and former drug abuser.
You may know Eminem very well, but how much do you know about his personal life? How much do you know about Whitney Scott Mathers and her relationship with her father and sisters? You'll discover things about your rap god and his daughter that you didn't know before.
Fast Facts About Whitney Scott Mathers
Before you get completely absorbed in this post, here are important facts you must know about Whitney Scott Mathers:
Whitney Scott Mathers' Bio
On the 16th day of April 2002, Kimberly Scott gave birth to Whitney Scott Mathers at St. Joseph, Missouri in the United States of America.

While she took Eminem's name, Whitney's biological father is Eric Hartter. However, Whitney's mom is Eminem's ex-wife.

After Eminem divorced Kim in 2001, Kim had a fling with Eric that produced Whitney. Whitney grew up without her biological father and seems to either not care about him or is plain reluctant. Well, she turned 18 this year and is under Eminem's custody.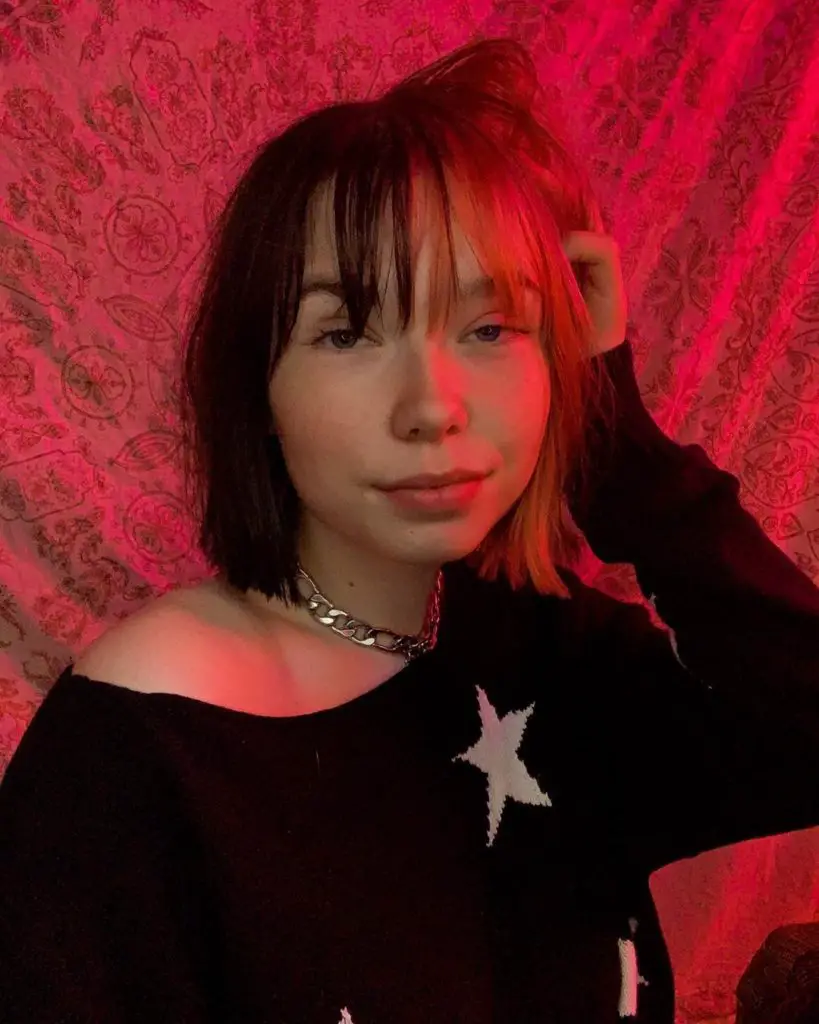 Whitney lives with Eminem and his two daughters (her sisters). Having two fathers, she automatically has four grandparents. Grandmother Deborah R. Nelson Mathers and grandfather Marshall Bruce Mathers from Eminem's side, and grandparents Marie Hartter and Kathleen Sluck from Eric Hartter's side.
Withney is currently attending high school and also takes online courses. Hailie, Withney's older sister, is someone that influences Withney's life, so if Hailie can graduate from college with a 3.9 GPA, be sure that the academic strength will also rub off on Withney.
Many aspects of Withney's life, especially her childhood is hidden. Eminem ensures to keep her life private to allow her to enjoy her early life without unnecessary drama and controversies.
Why Eminem Adopted Withney Scott
With Withney's father, Eric, running away from the law and her mother dealing with drug abuse, Withney was not having the kind of childhood that would positively shape her life. She got little attention from her mother and almost none from her father who spent most of his time locked behind bars.
Although her father was a tattoo artist, Eric Hartter dug his hands into several criminal activities. Kimberly may have been fit to take care of Withney despite her numerous appointments with the doctor for drug abuse but her financial strength was depleted. It was going to be hard to adequately provide for her daughter.
So, Eminem seeing how familiar Kim's daughter's story would be, and considering that he still loved Kim, decided to intervene. He adopted Withney Scott to become his daughter to give her the kind of life that she merits.
A Father's Love for the Daughter
Eminem may have dissed a long line of rappers out of their career and he may not appear so responsible in public, but he doesn't joke with fatherhood. One may say that he took lessons from his sad upbringing, but we think it's a personal decision. There is definitely a loving part of the rapper who is almost always hot in his rap.
Eminem raises Whitney together with Hailie, his biological daughter, and Alaina another of his adopted daughters. It is typical of fathers to love their own children more than those they adopted but Eminem has managed not to be partial in his relationship with his three daughters.
He mentions them in his tracks. The track Going Through Changes has this as part of its lyrics:
Hailie, this one is for you, Whitney and Alaina, too.

I still love your mother that will never change,

Think about her every day we just could never get it together.

Eminem – Going Through Changes
Whitney also testifies that her dad, Eminem, is the best father. She is proud to be under his roof with her other sisters. Eminem confessed on adopting Kim's daughter that he is in love with the girl (Whitney) as she is sweet and funny, and this seems to be the case now and maybe till the rapper is no more.
Does Whitney Scott Marthers Love her Biological Father?
It could be sad and heartbreaking to grow up to discover that your father is involved in criminal activities. Most times, you don't find a place in your heart to forgive him but other times, you do. Well, for Whitney Scott Mathers? Her father had once expressed his desire to meet her but she turned down the request.
Whitney has sung praises for Eminem but nothing for her biological father. Media outlets had it that Eric Hartter died on August 22, 2019, from a drug overdose. According to the news, Eric's mom found her son's body in an abandoned house in Detroit through a call.
If this news is more than a rumor then Whitney must be aware of it and if actually she is, tweeting or saying nothing about it on any of her social handles show exactly how less she loves and regards her biological father.
Whitney Scott's Other Sisters
Somehow, you can't talk about Whitney Scott without talking about her sister – Alaina and Hailie. Whitney, although born in 2002, was adopted in 2005 into the Mathers family. She met Alaina Mathers, the daughter of Kim's twin sister, Dawn Scott, who was adopted in 2002, and Hailie who is Eminem's biological daughter and has been in the family since birth.
Alaina's mother, Dawn Scott, is also struggling with drugs like her sister, Kim. We know nothing about Alaina's biological father but we figure he's not seated firmly in the picture. To secure a memorable childhood for Alaina, the same way he did later for Whitney, Eminem adopted Alaina who was born on 3rd May 1993.
Alaina is currently pursuing a degree in public relations at the University of Oakland. Amanda has inherited some of the traits of Eminem including making the distance from the media and is doing well to stay off media's radar as her father wants.
Hailie Jade Mathers is the eldest of the Eminem daughter and her father's pride. She was born on 25th December 1995 – a Christmas present to Kim and Eminem before they got married. Eminem, who had not attained the wealth he has now, was struggling when Kim gave birth to Hailie. So, she was more like his motivation to rise higher, as he vowed to give her 100% of everything he never had.
She recently completed her undergraduate program in Psychology with a 3.9 GPA from Michigan University with a 3.9 GPA. Her father, who dropped out of school, has never been prouder!
Whitney maintains a close relationship with her two sisters but is closer to Hailie than Alaina. You can say it's because the two came from the same mother, but it may be more than that.
Whitney Scott Body Statistics
Whitney Scott Mathers weighs 48kg and is 5ft 3in tall. At 18, this is a tall height for a lady. The rap god's daughter is slim. Her body measurement is 34-26-35, and her bra size is 33B. To go with her appearance are her hazel-blue eyes and golden-brown hair. She is a beauty in a special way.
Interesting Facts About Whitney Scott Mathers
Do you think you know all about Whitney yet? How about thse interesting facts?
Whitney is really outgoing. Check out her Instagram to find more about her.
Conclusion
Whitney Scott Mathers can tell firsthand the pain of being unwanted just like Eminem. Possibly in order not to relive his traumatic experiences, Eminem took the young girl as his own and he is doing a good job of keeping a stable family away from fame and limelight. Desperately battling with the circumstances of her birth and the subsequent demands of her dad's fame, Whitney is hesitant. Insisting on leading a quiet life, she intently taking life slowly, choosing to make those decisions when necessary.