Alex Murdaugh's story spanned over a year in an attempt to bring the culprit of the fatal shootings of his wife, 52-year-old Margaret,  and their younger son, Paul, 22, in June 2021. Mother and a few meters apart near the dog kennels at their hunting lodge in South Carolina on June 7, 2021. Before his untimely death, Paul faced three felony charges for boating under the influence in 2019. This resulted in a crash that led to the death of 19-year-old Mallory Beach.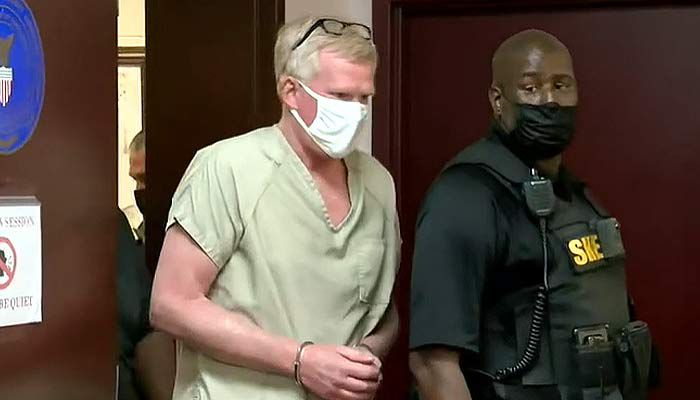 At the time of the incident, Alex was the prime suspect in the murder.  On Thursday, July 14, 2022, Alex  Murdaugh was officially charged with the murders of his wife and youngest son. With the year-long investigation, the authorities discovered that Alex Murdaugh hired a man to kill him. This was done so his older son could collect on his life insurance policy. The investigations also brought about a heap of charges against  Murdaugh, accusing him of financial crimes.
Who Is Alex Murdaugh? 
 Alex Murdaugh is a  disgraced and disbarred lawyer from Hampton County, South Carolina. He graduated from the University of South Carolina with a Bachelor of Arts Degree in political science in 1990. Alex also holds a Juris Doctorate Degree. Alex was sworn into the South Carolina Bar in 1994. Unfortunately, he was disbarred on July 12, 2022, by the SC Supreme Court due to the criminal charges against him. Alex was also a part-time prosecutor for the 14th Judicial Circuit.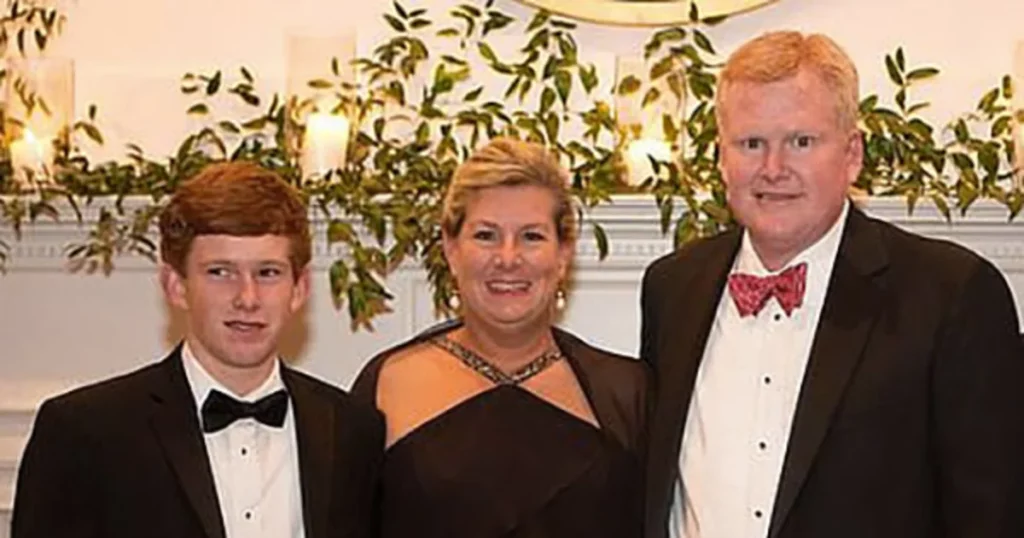 What Is Alex Murdaugh's Story? 
On his way to Charleston, Alex Murdaugh's story began to unfold on September 4, 2021. He was found shot in the head on the 15000 block of Salkehatchie Rd.  Immediately, the authorities arrived with medical aid. He was airlifted to a hospital in Savannah.
In an interview with  NBC2, one of Alex's family members disclosed that he would survive the shootings. He grieved by stating that the Murdaugh family has suffered gravely, and they hope to have privacy.  Interestingly, the speaker didn't highlight the shooting of Margaret and Paul in his interview.  
According to Murdaugh, the murders of his wife and son have caused an incredibly difficult time in his life. He claims to have made a lot of decisions that he truly regrets.  Then he used the tragedy to buttress the need to resign from his law firm and go to rehab. He said: 
"I am immensely sorry to everyone I've hurt, including my family, friends and colleagues. I ask for prayers as I rehabilitate myself and my relationships."
Why Did The Hampton Law Firm Sack Alex?
Interestingly, Alex resigned from the law firm on September 3, 2021 – just one day before the unfortunate incident. He whined about resigning from his job to get help in rehab. It was discovered that the law firm actually dismissed him over millions in missing funds. In an interview with The New York Times,  The Hampton Firm where Alex worked revealed the truth about his dismissal. They said he was allegedly discovered to have misused money from the company.
 Alex Was Arrested For Insurance Fraud On September 16th, 2021
Although Alex claimed to have been hit on a road in rural Hampton County, South Carolina while changing a tire. He was traced to an insurance fraud scheme. The court documents revealed that it involved him arranging for his death. However, this plot was so his surviving son could collect the life insurance payout. This led to his arrest on September 16, 2021. Alex faces insurance fraud charges, conspiracy to commit insurance fraud, and filing a false police report. According to a statement from the South Carolina Law Enforcement Division.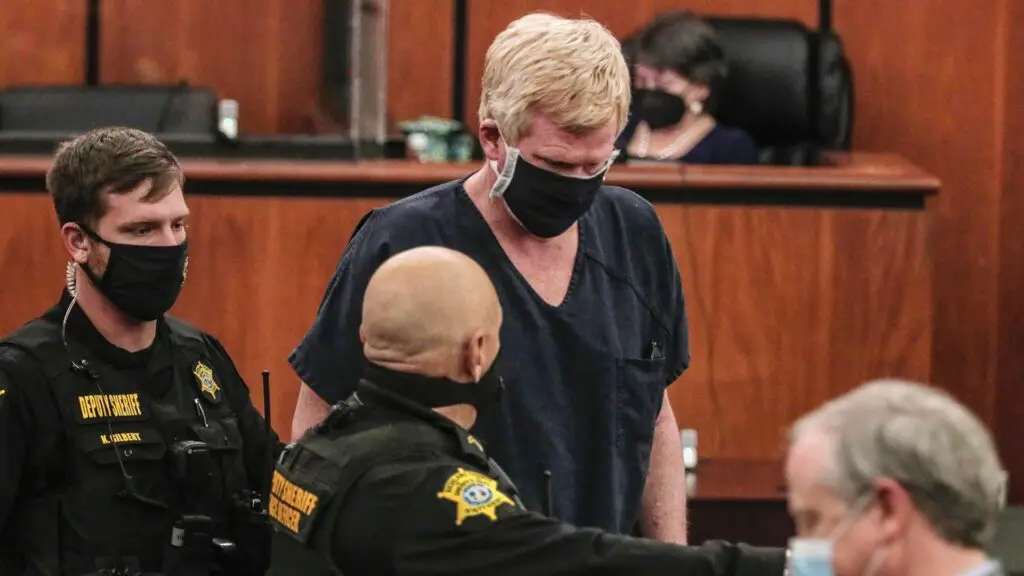 Alex Murdaugh Planned His Death
Interestingly, Murdaugh also admitted to these crimes levied against him. He told the authorities that part of the plan was for a man he agreed with to kill him. Eventually, the killer man was identified to be Curtis Edward Smith, a former client of Murdaugh. 
An affidavit was also signed to support charges against Smith. Smith is currently in custody on a bond for $55,000 and will need to obtain an attorney in 15 days. Otherwise, he stands a chance of having his bond revoked. On the other hand, Alex Murdaugh is being held on a $20,000 bond. The South Carolina Law Enforcement Division seized his passport, and he signed a waiver of extradition.
 Alex Murdaugh's Story:  He Is Also Accused Of Killing His Housekeeper 
On October 14, 2021, Alex  Murdaugh was charged over his dead housekeeper, Gloria Satterfield's missing $4.3million insurance money payout. Gloria Satterfield was originally believed to have fatally tripped and fallen in 2018.
  Interestingly, there was neither an autopsy nor a police report when she died. The cause of death cited on the death certificate was "Natural." However, this is the exact opposite of the injuries she obtained from falling. Eventually, Alex was arrested at a rehabilitation facility in Orange County, Florida. Dick Harpootlian and Jim Griffin's attorneys told The State that he would be extradited to South Carolina. They said: 
"He surrendered himself to SLED, he didn't fight extradition, and he is coming back. He wants to face these charges- It's a shame he didn't get to finish his rehabilitation."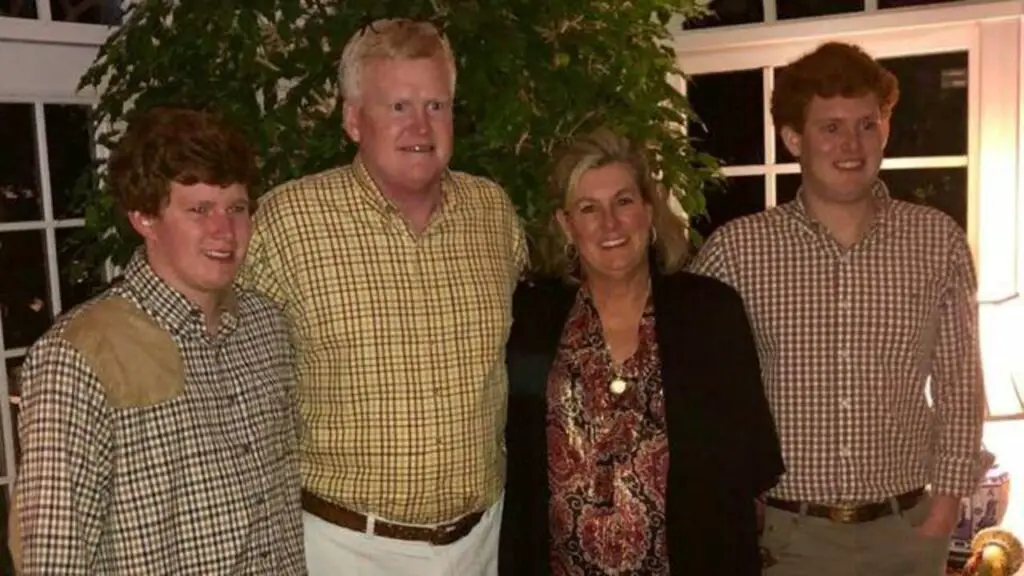 Alex  Murdaugh's Story Gets Craziers As He Faces  A Total of 71 Charges 
On Thursday, January 20, a state grand jury accused Alex of 23 additional charges involving millions of dollars. He is charged in four new indictments with attempting to defraud victims out of $2,273,959. Alex has also been charged with 19 new counts of breach of trust with fraudulent intent and four new counts of computer offenses. Finally, as of July 2022, Alex currently faces a total of 71  charges from state grand jury indictments.
Is Leatherface still alive? Read five facts about the serial killer here
Conclusion
In addition to these 71 charges, the Mardaugh family is still liable for a  civil suit because of   Paul's crimes. However, Paul pleaded not guilty in May 2019. He was released on a $50,000 personal recognizance bond.