ASAP Rocky Parents became one of the coolest grandparents in waiting ever since the rapper's girlfriend. Then, finally, the famous Hip-hop star, Rihanna revealed her baby bump. At first, the duo surprised fans with the news of their relationship in May 2021. Not in a million years would anyone have imagined that the award-winning rapper and renowned hip-hop and RnB star cum fashionista, Rihanna were dating. And now, they are expecting their first child together.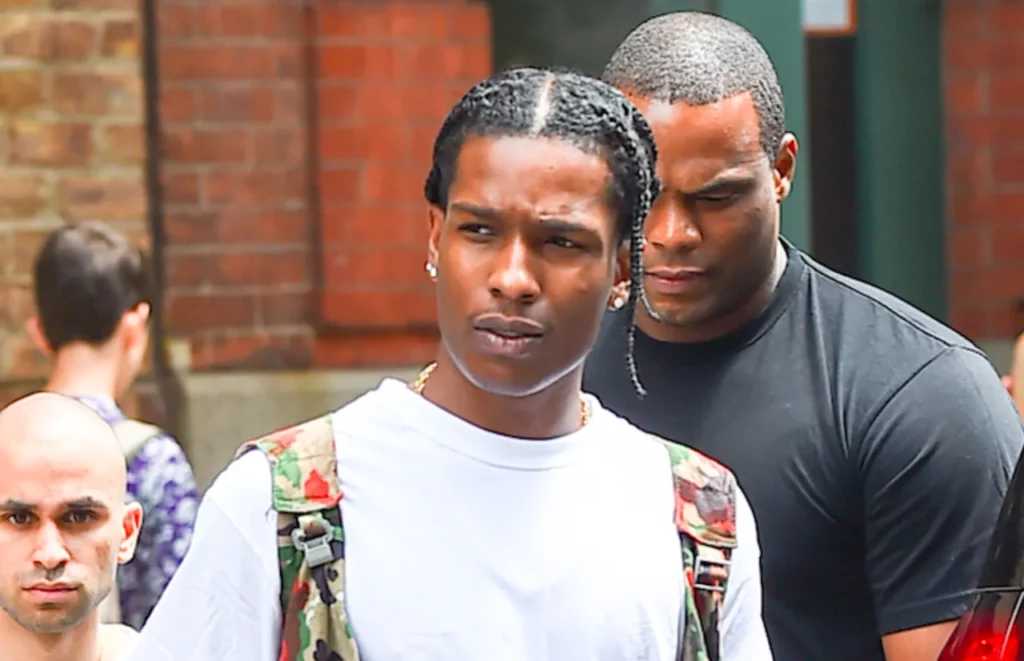 The Fenty CEO flaunted her baby bulge while out in New York City with ASAP Rocky. They walked hand in hand while her tummy was adorned with jewelry. They had an adorable photo shoot at Harlem where ASAP Rocky was seen kissing the forehead of his soon-to-be mom.  
Ever since then, there have been numerous mixed reactions about the duo. More fans and foes have been made alongside more intrusion into ASAP Rocky's background to know more about his personal life.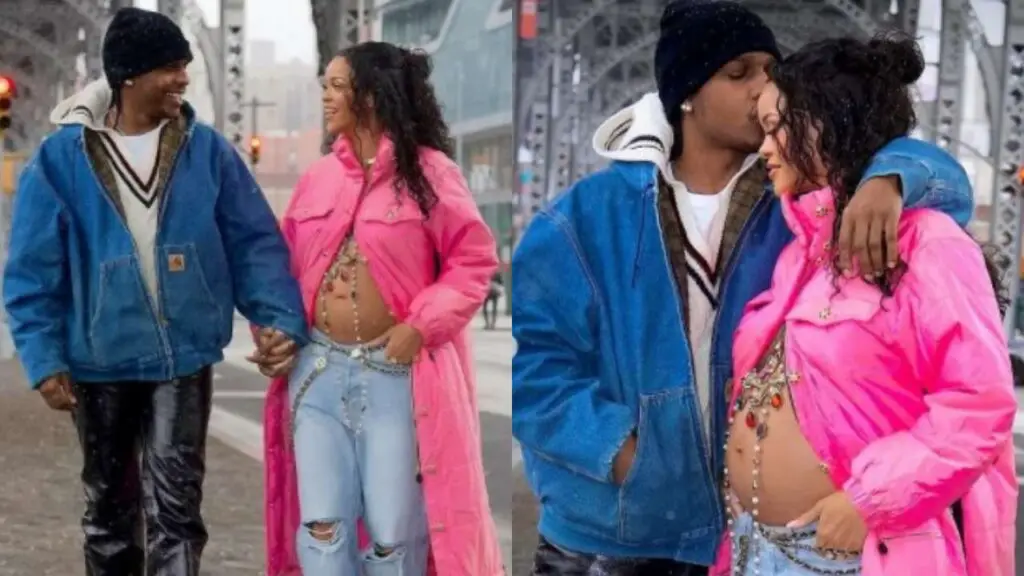 Hence, this article is set to explore six fascinating facts about ASAP Rocky parents that will give you a better insight into the rapper's style and life. So, kindly read till the end. 
1. Who Are ASAP Rocky Parents?
ASAP Rocky parents are Adrian Mayers and Renee Black. Unfortunately, there are not many details about ASAP Rocky parents other than their names. 
2. ASAP Rocky Parents Had 3 Children Together
Until 2001, ASAP Rocky parents were proud parents of three children. They had a lovely daughter named Erika B. Mayers alongside ASAP Rocky and his brother Ricky Mayers. Unfortunately, Ricky died in 2001 due to a shootout in their neighborhood when AsSAP was barely 13 years old. It was his death that inspired him to concentrate more on his music. Fast forward to 2016, he lost his only sister, Erika. B.
Here are facts you never knew about Nicki Minaj's parents. Some are shocking. Read here
3. ASAP Rocky Parents Named Him After A Rapper
ASAP Rocky's birth name is Rakim Mayers. On 3rd October 1988, he was born in Harlem, New York City. ASAP Rocky parents, especially his mom, Renee Black, love rap music. So, she named him after her favorite rap artist at the time, which was one-half of the rap duo, Eric B. & Rakim. 
4. ASAP Rocky Parents Weren't Financially Buoyant: They stayed In Shelter Homes 
According to the rapper in an interview with MTV during a visit to shelter homes, There is a lot of hardship there, but it is not the end of the world because life is what you make of it. This is an honest take because ASAP has been on both sides of the spectrum and knows what it takes to be in the trenches. Before his big break, ASAP Rocky's parents struggled financially. His family was in abject poverty. They couldn't afford basic things in life. Hence his deceased older brother, Ricky, alongside his father Adrian, had to sell drugs for survival. It was quite a risky venture, and the proceeds were barely enough to meet their needs. Unfortunately, his father was jailed for drug dealing. To this end, his family was left with no other option than to seek refuge in shelter homes. 
ASAP Rocky's Father, Adrian Mayers, Died In December 2012
Sadly, ASAP Rocky is no stranger to l grief, following the death of his siblings and his father. After he got out of jail, he got ill with pneumonia and eventually passed away in December 2012. Though the rapper barely spoke about his father when he was alive, he took to his Twitter account to announce his demise. He also reminisced about how much of a role model his father was in an interview with Vice. ASAP said: 
"He was a clean-cut kind of guy, especially in the way he dressed. So I just took the advice he gave me, and I ran with it. He told me always to be yourself and feel comfortable with whatever decision you make because you choose to do it. Just because something doesn't fit in doesn't mean it's not right."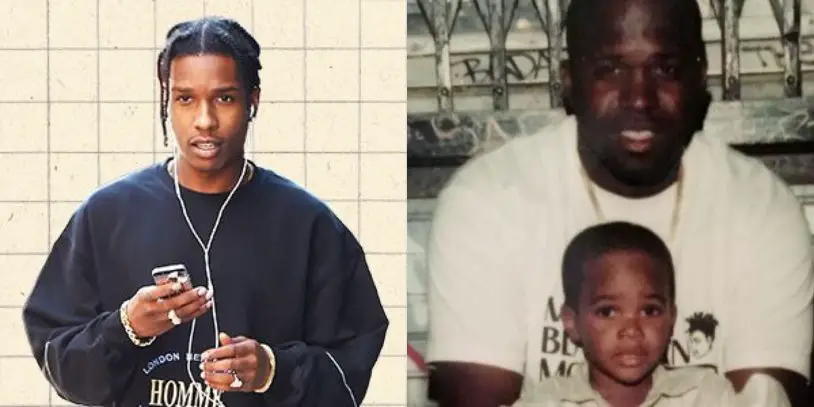 5. ASAP Rocky's Mother Is His Biggest Fan; She Championed The Movement To Get Him Released From Swedish Prison 
His mother has always been his number one supporter. Hence her support and rally for his release during his arrest for assault in a Swedish prison in 2019 didn't come as a surprise. She pulled all the strings she could. And pleaded unashamedly for him to be released. And eventually, the rapper was released after spending over a month in jail before he was convicted for assault. Then, the Swedish court ruled in favor of his release from prison, which was effective after paying a heavy fine.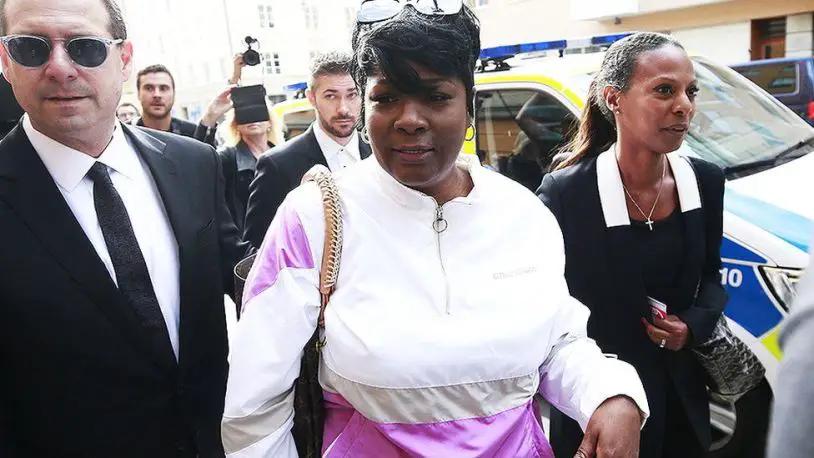 Conclusion
Unfortunately, Renee Black is the only ASAP Rocky parent left and the only immediate family member he has. Well, then, God, he is expecting his first child soon. So the family is going to be big again.