Absenteeism or ghosting as it is fondly called will never be a good feat for anyone, be it in a platonic or romantic relationship let alone an adult child just taking off. This happens to be the struggle of Brian Laundrie's parents. In the heat of the search for his girlfriend, Gabby Petito, his parents called the police to report that he is also missing. He has been missing since September 17th, exactly 6days after his girlfriend. Before the couple went missing, they had gone on a cross-country trek in a converted van.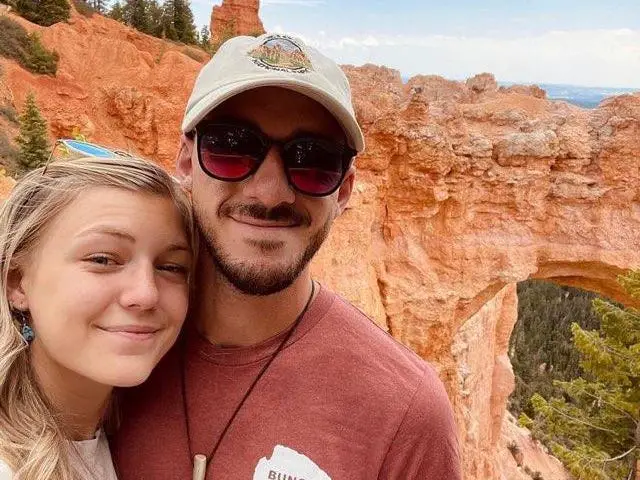 Brian Laundrie's parents are deeply concerned as it is unlike him to disappear unannounced with no information of his whereabouts or maintaining contact with them. The dilemma with his girlfriend is complicated as he was the last person seen with her before she went missing and was later found dead. His sudden disappearance has raised a lot of brows and has fingers pointing in his direction as a prime suspect for Gabby's disappearance and death. In this article, we'll explain what happened to Gabby and Brian including the role his parents played.
What Happened To Brian Laundrie's Girlfriend?
Gabby Petito is Brian's girlfriend, the couple was childhood sweethearts who grew up together in Long Island. However, Brian's parents relocated to North Port almost 35miles away from Sarasota, their relationship still went on. 
 In July, the couple had the time of their lives on a cross-country trek in a converted van. Gabby dutifully posted pictures of their adventures across social media platforms until she stopped abruptly in late August. While her boyfriend returned to his parent's house alone in the Van on the 1st of Sept
After a futile wait,  Gabby's family reported her missing to the police on the 11th of September. After a thorough search by the police and FBI, she was found. Her corpse was found on the 19th of September in a camping area in Wyoming's Bridger-Teton National Forest, near where she and Brian were last seen together.
Brian Laundrie And Gabby Petito Were Involved In An Accident
During the search for Gabby, the Police released a video by the Moab Police Department in Utah. The video showed that an officer pulled Brian's van over on August 12th. He ran into a curb near the entrance to Arches National Park. The body cam video revealed Gabby emotionally sitting inside a police cruiser while officers also questioned her boyfriend.
In the video, Brian said they got into a squabble because he climbed into the van with dirty feet. He didn't want to pursue a domestic violence charge against Gabby, who officers decided was the aggressor. He claimed loves her and apologized for letting their misunderstanding get public.
Consequently, the Moab police decided not to file any charges, however, separated the couple for the night. Brian checked into a motel while Gabby remained with the converted sleeper van.
Where Is Brian Laundrie Now?
For now, Brian's whereabouts is a mystery. He has been missing since September 17th, 2days before Gabby's corpse was discovered. Brian was last seen leaving the house with a backpack, on September 14th. He told his parents he was going to a nearby sprawling nature reserve. Brian Laundrie's parents contacted the police to report their missing son the 3 days later on September 17th.
Before Brian's sudden disappearance,  he was spotted with his parents at a Florida campground dozens of miles from their North Port home on September 6th to 8th, 3 days before his girlfriend's family reported her missing. Ten days before, he was reported to have purchased a cell phone at an AT&T store in North Port. However he left his phone and wallet at home before he took off, but the FBI has it now.
Why Is There A warrant Of Arrest For Brian Laundrie?
Even though he is of great interest to Gabby's death, the warrant wasn't for it. Brian allegedly used a debit card and PIN for accounts that did not belong to him. He spent charges exceeding $1,000 between August 30th and September 1st.
Hence the warrant for his arrest. In a bid to fast-track the search, two separate rewards totaling $30,000 have been offered to anyone who provides the authorities with details of his whereabouts.
What Did Brain Laundrie's Parents Do?
Three days after waiting for Brian to return home, his parents,  Chris and Roberta Laundrie called the police to report him missing, ever since then a large-scale search has been ongoing for him. Although  Gabby's family attorney is skeptical that Brian Laundrie's parents would be resourceful in the search for Brian as he accused them of not being forthcoming and helpful during the search for Gabby.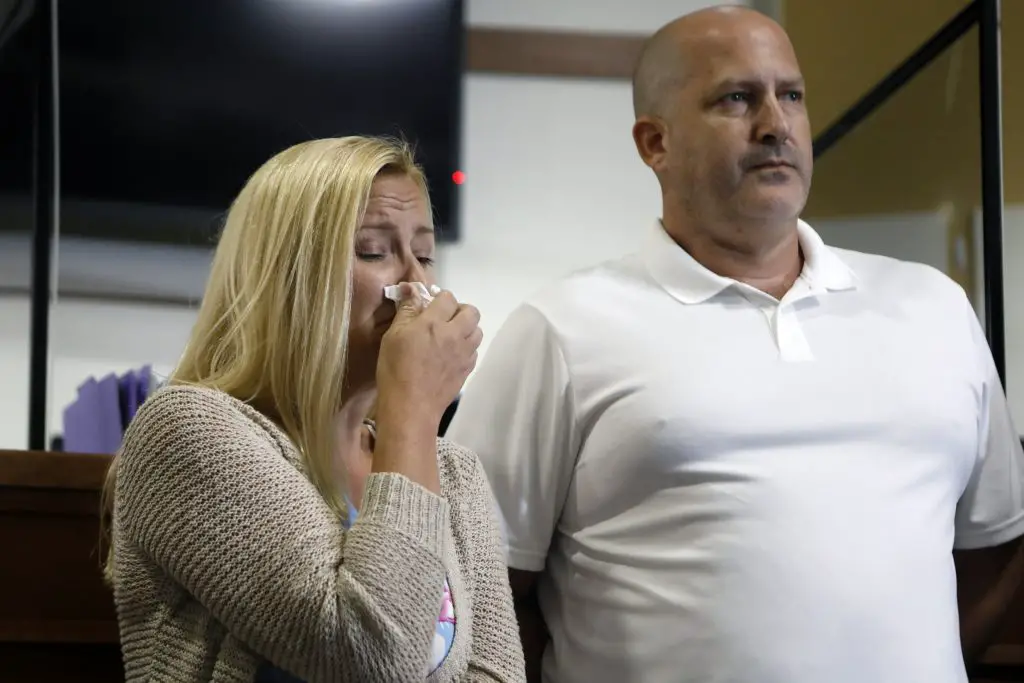 Brian Laundrie's parents are deeply worried at the uncanny disappearance of their son and fear that he might hurt himself. They also frown at public speculation that they are aided their son in eloping in order to avoid the warrant for his arrest.
Conclusion
Contrary to popular belief that out of sight is out of mind, for Brian Laundrie's parents, out of sight is the exact opposite of out of mind. Brian Laundrie's parents have expressed deep concerns over their missing child and hope he doesn't hurt himself. We hope Brian is found safely in due time while Gabby's soul rests in peace.