Apart from being married to an amazing man, Kesley Henson also enjoys the feeling of being married to the world's strongest man. This has gained her a lot of popularity and put her into the limelight.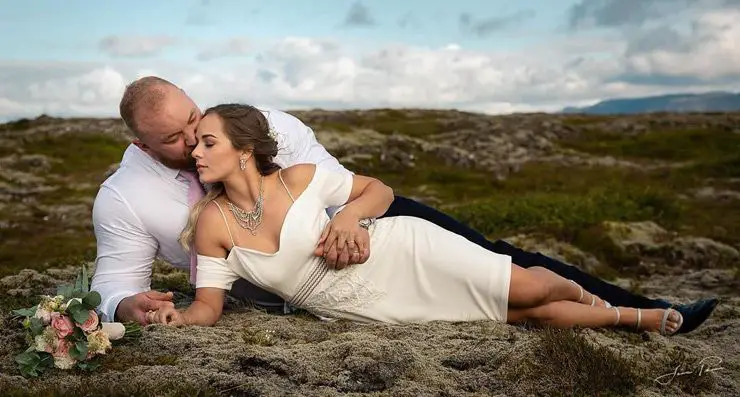 Despite not being tall, Kelsey Henson is really proving that height doesn't matter when love is involved. She's fully aware of this fact as she is 19 inches shorter than her husband.
It amazes Hafthor Bjornsson's fans how he ended up with Kelsey Henson of all the taller and more beautiful women in the world. Well, it may be a mystery to most of us but in this article, we will demystify all you need to know about the duo.
Fast Facts About Kelsey Henson
Here are quick facts you should know about Kelsey Henson:
Hafthor Bjornsson Wife: A Timeline
Hafthor Bjornsson is a real-life Hulk. He isn't just massively built, but also the World's Strongest Man. It makes you wonder how she crossed paths with a man who basically lives in the gym. If you are thinking they met at a gym, you've missed the mark by a very long shot.
Henson met her husband while working as a waitress in Alberta, Canada. We will further discuss that meeting later.
Meanwhile, Kelsey was born on March 5, 1990. She is from Alberta, Canada. Not much is known about her childhood and her parents. However, for her education, Kelsey studied Occupational Health and Safety at the University of Alberta and graduated in 2014. She has a sister who is a professional photographer.
After graduation, Kelsey worked as a waitress and as a construction safety officer. It was while on her duty post that she met her husband.
In October 2017, Bjornsson and Kelsey met after he visited Kelsey's restaurant during a Strongman competition. Kelsey was star struck as she posed with the "Game of Thrones" star for a picture. The story didn't end there, however.
While posting the photo on Instagram to inform her followers about her meeting, Henson made a big error. She misspelled Bjornsson's name. Bjornsson felt smitten by her as he sent Henson a message pointing out her mistake. From that conversation, they kept talking and formed a close relationship.
Their relationship kept growing until Bjornsson popped the question. Kesley positively responded and they hit it off despite their vast size difference. In October 2018, "The Mountain" and his wife got married. The wedding took place as a private ceremony in Iceland.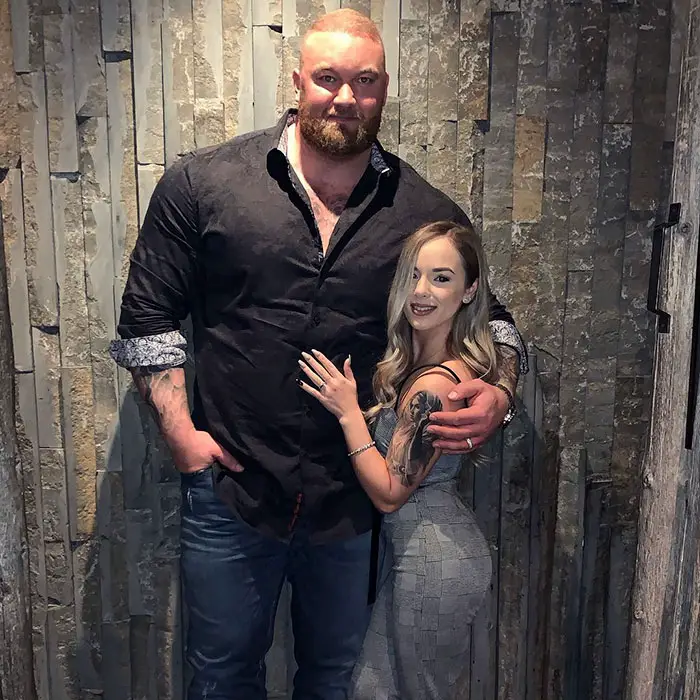 Hafthor Bjornsson & Wife Expecting Their First Child
On April 10, 2020, Bjornsson announced via Instagram that his wife was pregnant with a baby boy. The excited strongman described his unborn child as a mini version of himself. The couple also announced that the baby will be due on October 3.
It will be Bjornsson's second child, but his first with Kelsey. Bjornsson has a daughter, Theresa Lif, with his ex-girlfriend Thelma Steinmann.
Career
Henson and the reigning Arnold Strongman Classic champion run a gym called Thor's Power Gym. She is also an athlete, fitness buff, and bodybuilder sponsored by several brands on Instagram.
Although she doesn't have a storied career like her husband, they seem to have decided to make fitness their family's trade. Who wouldn't take the advice of the world's strongest man over their local coach? Definitely not you and me.
Kelsey's Instagram page is dedicated to photos and videos of her workouts, alongside advertising her fitness program. Some of the brands she represents include TransparentLabs and Reign Body Fuel.
We believe you would like to know more about her husband, Hafthor Bjornsson, better known as 'The Mountain.'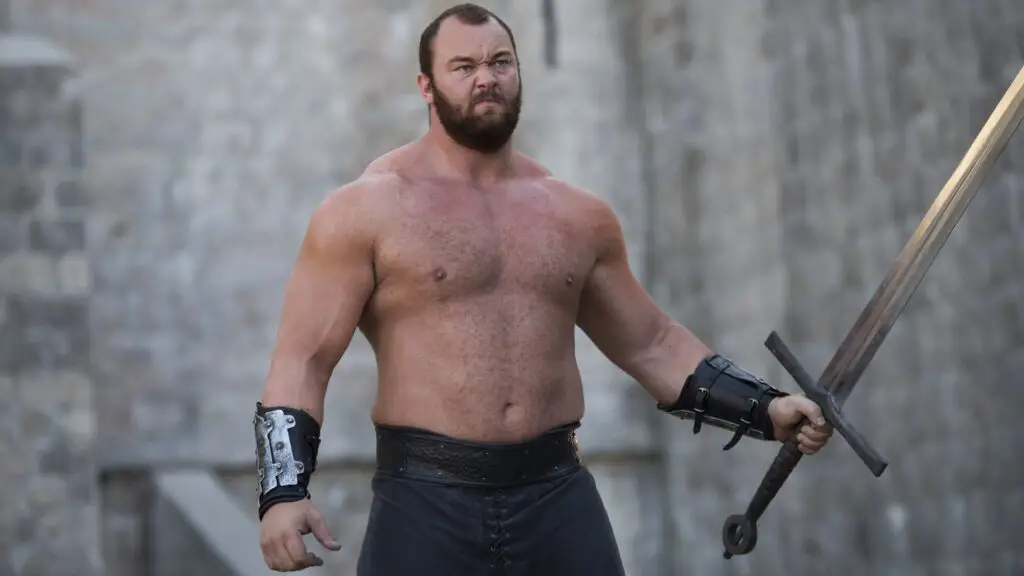 Hafthor Bjornsson Bio
Hafthor Bjornsson gained global recognition when he played the role of Gregor 'The Mountain' Clegane in HBO's award-winning series, Game of Thrones. He was also the first person to win Europe's Strongest Man, World's Strongest Man, and Arnold Strongman Classic in the same year.
Hafþór Júlíus Björnsson was born on November 26, 1988, in Reykjavík. The Mountain has the genetics of his father, Björn, to thank for his famous physique. His father stands at 6' 8" and his mother, Ragnheiður, is also said to have a very tall stature.
Bjornsson started out as a basketball player in 2004, but a persistent ankle injury made him retire in 2008, at the age of 20. In his short basketball career, he played for a couple of Icelandic Division 1 teams including Breiðablik (2004), FSu Selfoss (2005), and Úrvalsdeild powerhouse KR (2006). He also appeared 32 times for the Icelandic junior national basketball teams.
Soon after his retirement from basketball, Bjornsson met Icelandic strongman, Magnús Ver Magnússon, in 2018. It was Magnússon who told him he had what it takes to be a strongman. Thus, Bjornsson commenced his strongman career.
Bjornsson soon distinguished himself in the sport and by 2010, he was the dominant force in Icelandic strongman. He won the Strongest Man in Iceland, Iceland's Strongest Viking, Westfjords Viking, among others.
In 2018, he was the first man to take first in all three major competitions: World's Strongest Man, The Arnold Strongman Classic, and World's Ultimate Strongman. He also made history in 2018 when he became the first Icelander to win the World's Strongest Man title since 1996. He retained the title again in 2020.
His Acting Career
The strongman's first foray into acting was in August 2013 when he was cast as Ser Gregor "The Mountain" Clegane for the fourth season of the HBO series Game of Thrones. He was the third person to portray this role but became the first actor to portray Clegane in more than one continuous season. He appeared in this series from the fourth season to the final one.
In 2017, he was cast for the role of Mongkut in the film Kickboxer: Retaliation. He also appeared in Beast, Hamlet Pharaon, Devilish Deeds, and Zon 261.
Check out Kelsey Henson's Instagram page here
Conclusion
We can't say it has been totally smooth sailing for the couple, with some of Bjornsson's ex-partners making domestic violence allegations against him. Bjornsson has refuted these claims, and no court charges have been brought against him.
Henson has stood by her husband all through these allegations, and it appears she isn't losing sleep over them. With a new baby on the way and a hulk of a man to shower her love, we are pretty sure Henson has her hands full at the moment.