Is Bridgerton Historically accurate? The Bridgerton series on Netflix has received many rave reviews after its release in 2020. The series is not supposed to be historically accurate if we are going being honest; instead, it mirrors a modern twist on a regency period. Even then, there are still details in the series that seem to be historically true. Credit must go to Shonda Rhimes, the creator of award-winning series like Scandal, How to Get Away With Murder, and other top-tier series, to adapt the series to fit into a modern narrative. Having contemporary musicians like Ariana Grande and Taylor Swift on the show's score shows how modern the creator wants the show to be, however, with a regency period theme. Is Bridgerton historically accurate? You get to find out as you read on.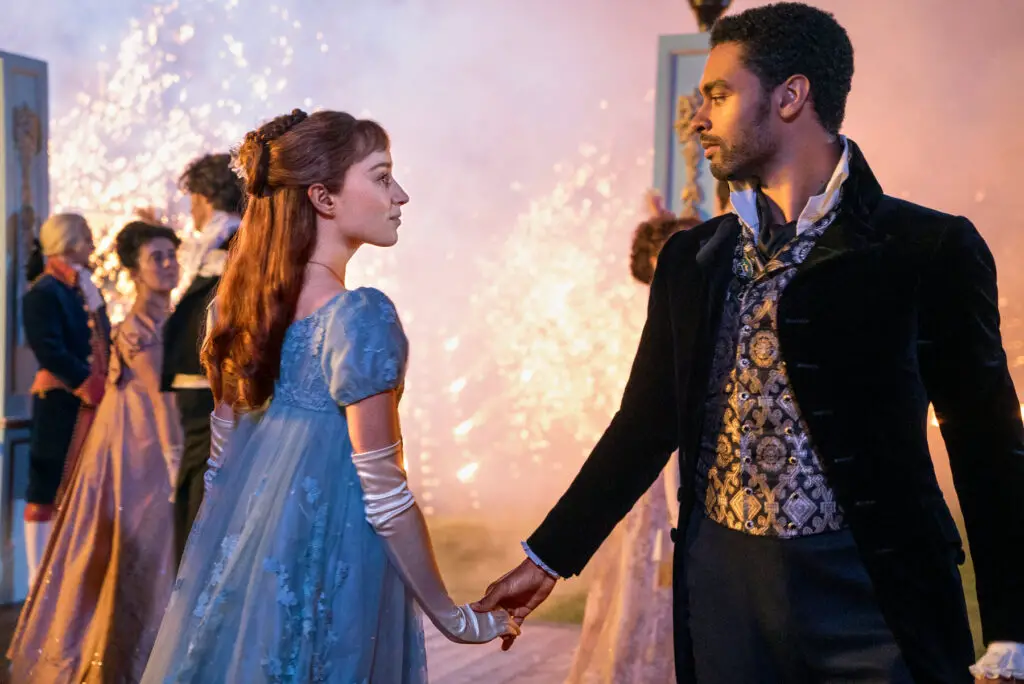 Note: There are spoilers in this article.
The Bridgerton series is an original Netflix series. It is an adaptation of a series of romance novels written in the early 2000s by Julia Quinn. Interestingly, Quinn served as a consultant for the show. The novels focused on the love life of each of the Bridgerton siblings, who are eight in number. The first season for those who haven't seen it, focuses on the love story of Daphne Bridgerton and the star of the first season, Simon Basset, the Duke of Hastings (played by Rege-Jean Page). One of the catch points of the show is the feature of a multiracial cast. Also, many would argue that some of the styles were an amalgamation of modern and renaissance sense of fashion which makes the series all the more delightful.
While most of the show is fictional, there are details in the season that are historically true. We will examine them as you read on.
Is Bridgerton Historically Accurate? Find Out Parts That Are Historically Correct
1. There Was Black Nobility During The Regency Era
On the show, Shonda Rhimes was able to cast people of a different race. One thing that caught people's attention was black nobility which some people didn't know existed in the regency era. Rhimes was able to depict that properly in Bridgerton. Though people of color were very few in number, some noble people were black. A typical example in history is Dido Elizabeth Belle, who was the child of an African slave in the British West Indies. Her father, who became a knight, brought her to Englandfor her uncle, William Murray to raise who was the first Earl of Mansfield. Murray would then make her an heiress, making her a noble.
2. Queen Charlotte May Be Biracial
In Julia Quinn's books, there was no Queen Charlotte, but she is a very likable character in the Bridgerton series. It is possible that Queen Charlotte historically might have been biracial. Look at this: She was born to Duke Charles Louis Frederick of Mecklenburg, Prince of Mirow, and Princess Elisabeth Albertine of Saxe-Hildburghausen. There is every possibility that she was biracial, considering her history.
3. King George Was Mad
While the show was able to interpret who Queen Charlotte was accurately, the show also did justice to the depiction of King George II. But is Bridgerton historically accurate when it showed that Queen Charlotte and King George II married for love? Unfortunately, the series didn't correctly display this. Historically, Queen Charlotte and King George's marriage was prearranged, and they only met six hours before they married so it wouldn't have been a happy marriage, and they didn't marry for love. However, Bridgerton was correct when it depicted King George's madness happened because he couldn't stop worrying about losing his favorite and youngest daughter.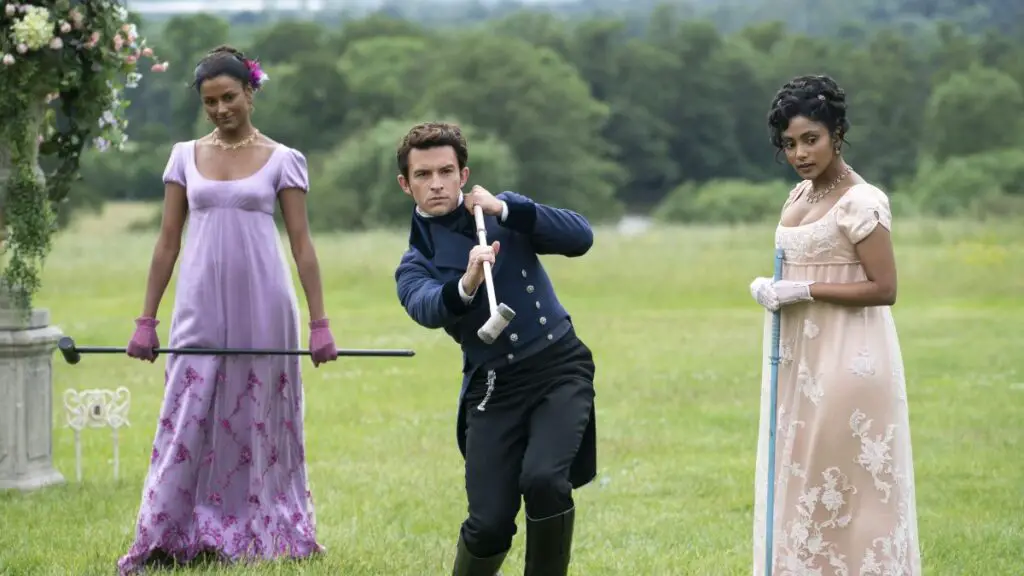 4. Is Bridgerton Historically Accurate With Gossip Papers?
Well, yes! Gossip papers seemed to be common in the regency era. Gossip papers can be traced hundreds of years ago. So, yes, Bridgerton was suitable for this concept. Does this mean Lady Whistleblower could have existed at the time? Errm, it is very likely. Gossip papers were quite common in the eighteenth and nineteenth centuries because they somehow found a way to reveal scandals in the crème de la crème of society.
5. People in The Regency Era Didn't Smoke
In Bridgerton, many smoking happened, which is not historically correct. One particular character that smoked a lot, Eloise Bridgerton, did so, not wanting her family to know. However, in the regency era, smoking seldom existed. It may have happened among the ordinary people but not with nobles as they believed that the smell of cigarettes would stay on their clothes, and they wouldn't want that. Snuff? Yes, this was more popular at the time.
6. The Bridgertons Weren't A Real Family
If there were ever the most significant answer to if Bridgerton was historically accurate, then perhaps the fact that there was no real Bridgerton family would be an answer. The Bridgerton family was created from the imagination of Julia Quinn. However, it is possible that a family might have been named Bridgerton, but they were in no way similar to the one portrayed in the series that has become a fan favorite.
7. The Character of Will Mondrich is Historically Accurate
Will Mondrich is a character played by Martin's Imhangbe, and the real person whose name is Bill Richmond existed. Like Will Mondrich, Bill Richmond was a Black British boxer born as an enslaved person in New York but later moved to England in 1777. He settled down and married an English woman who would later have children with him.
Is Vikings: Vahalla a true story? Find out here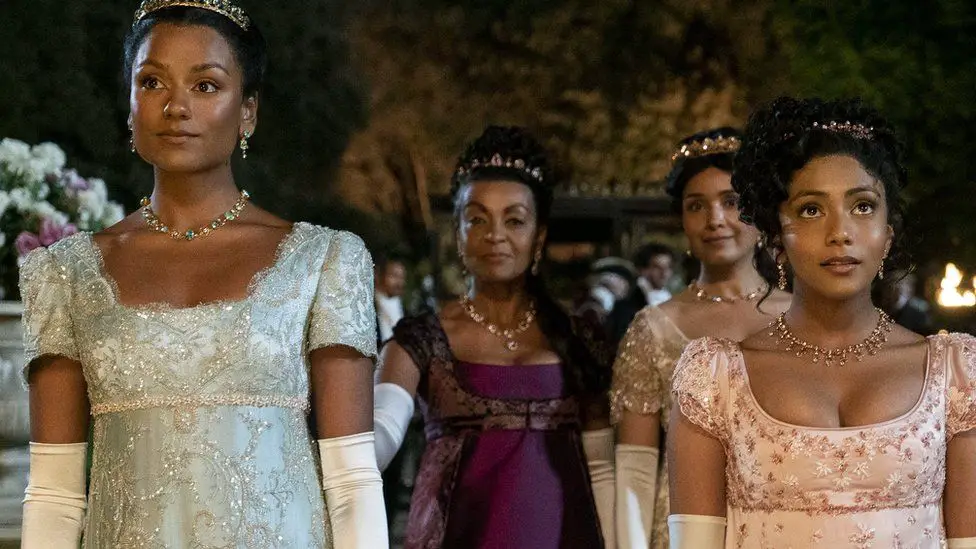 Conclusion
Is Bridgerton historically accurate? The answers to this question have received answers in this article.