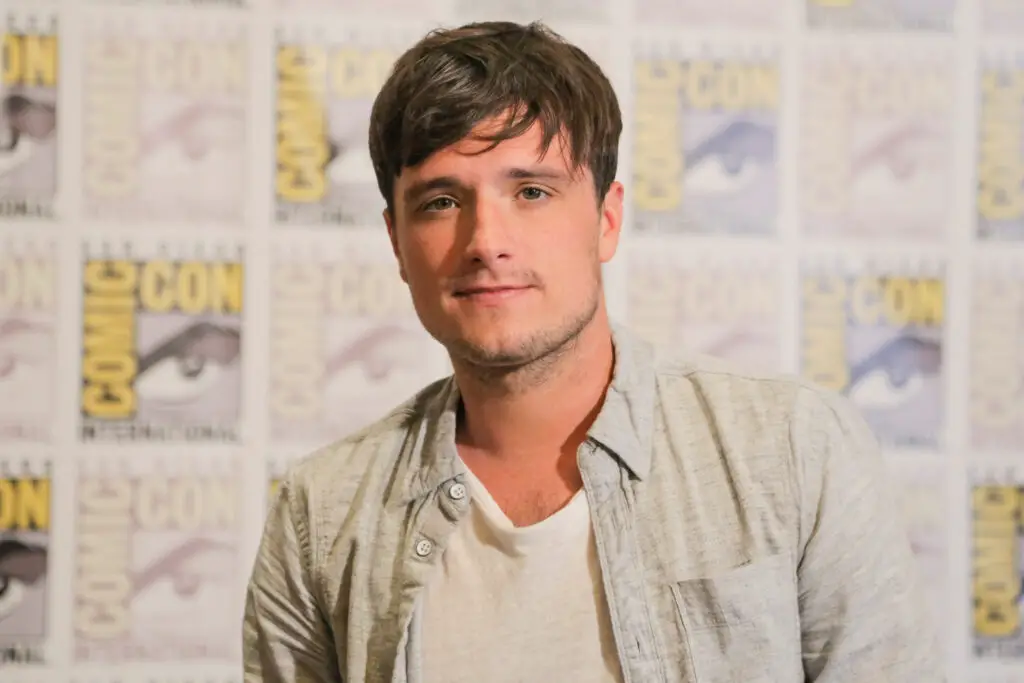 Finding love while doing what you love is everyone's dream. It is the same for Josh Hutcherson and his girlfriend, Claudia Traisac. They found love doing what they loved doing best; acting. A lot of folks would give anything to have that kind of relationship.
Claudia Traisac is a TV sweetheart to many fans. Her relationship with her Hunger Games boyfriend, Josh Hutcherson, has been described as the best matchup between celebrities. She might not be a mainstream face on Hollywood screens, but Spanish television buffs will easily recognize her as the "7th Day" actress.
What makes this relationship quite special is the longevity and the controversy-free life the couple have adopted ever since they started dating.  Although the couple have decided to live a quiet life, and also shield their love life from the public, here's everything we know about Josh Hutcherson's girlfriend and their love life.
Who is Josh Hutcherson Dating
Claudia Hernandez Traisac is a famous Spanish TV actress, born on January 7, 1993. She was born in the city of Leganes in Spain.  Little else is known about her family members or how her childhood was like. But, we can take a wild guess and assume that she must have been quite talented as a young girl.
Prior to becoming the girlfriend of Josh Hutcherson, Claudia Traisac was making a name for herself in the Spanish television niche.  She had been involved in various Spanish projects like, Apaches, Luna, El Misterio de Calenda, To Love is Forever, among others.
Officially, Traisac started her career in 2004 and had a breakout performance in the film, "The 7th Day" where she portrayed the role of Isabel Nina.
She made her debut on TV in 2006. It was in a Spanish TV drama series called "Cuentame Como Paso," where she played the role of Julia from 2006-2018. Traisac also acted in the show, 18, where she played Laura Valencia for 21 episodes.
How She Met Josh Hutcherson
In 2013, Traisac joined the cast of the film, "Escobar: Paradise Lost." The film is about the story of a young surfer who meets the woman of his dreams, the only problem is she's the niece of Colombian drug lord, Pablo Escobar.
Ironically, Josh played the role of Nick, the surfer, while Traisac portrayed Maria, Pablo Escobar's niece. The onscreen lovers also found love in real life.
Caitriona Balfe and Sam Heughan
Find out the truth about the relationship between Caitriona Balfe and Sam Heughan… Are they together? You will be shocked, read here
The two started dating in 2013, but didn't make it public until 2015. Traisac was 20 years old when she became the girlfriend of Josh Hutcherson, while her partner was 22.
The couple obviously believes that keeping their private life private is the key to sustaining their relationship, and we have no choice but to agree with them because it's working.
Josh Hutcherson
Joshua Ryan Hutcherson was born on October 12, 1992, in Union, Kentucky to Michelle Fightmaster, who worked for Delta Air Lines, and Chris Hutcherson, an EPA analyst. He has one younger brother, Connor Hutcherson.
Josh was homeschooled for his education. This was probably due to the numerous auditions he had to go to.
He has English, as well as Scottish, Scots-Irish/Northern Irish, German, and distant Irish and French, ancestry. His mother's maiden name, Fightmaster, originates from German ancestors. Amazing!
His Career
From the age of four, Josh knew that he wanted to be an actor. In order to pursue his goal, Josh and his family moved to Los Angeles when he was nine-years-old.
In 2002, he landed his first acting role in the TV film, "House Blend" alongside Amy Yasbeck, Dan Cortese, and Sean Faris. The same year, Josh was cast in the pilot, "Becoming Glen" but Fox did not order it to series though it was reconfigured as a short-lived series years later.
Josh made his big-screen debut, in 2003, with a small role in the Oscar-nominated, American Splendor. In 2007, Josh landed is breakthrough role in the movie, "Bridge to Teabithia."
Josh became an instant celebrity after it was announced that he would portray the beloved "Peeta Mellark" in The Hunger Games in 2012. The film was the adaptation of the best-selling novel written by Suzanne Collins.
Josh's love for animals, especially dogs, is well documented.  He has two dogs named Diesel and Nixon. It was also reported that he adopted a disabled pit-bull puppy, which he named Driver. Josh also loves cats; he is quite a contrarian. He has two cats named Jell-O and Paws.
Josh is an outspoken supporter in the fight for gay equal rights. He works closely with the group, Straight But Not Narrow. The group educates young men about gay rights and encourages them to become more understanding and supportive about gay rights.
Net Worth
Traisac has featured in a couple of TV series and remains one of the popular faces on Spanish television. She also starred in the musicals, "Hoy No Me Puedo Levantar" at the Teatro Coliseum, and "La Llamada" at the Teatro Lara in Madrid.
The value of her net worth is unknown, but she is estimated to worth $5 million. This is money gotten from her acting career and endorsement deals she has.
Body Measurement
Here are some of the body stat of the famous girlfriend of Josh Hutcherson:
You can also follow Claudia Traisac here:
Conclusion
Seven years strong and fans are itching for when the duo will make it official. Could it be sooner, could it be later? Our fingers are crossed just as yours are.