What is Kate Moss and the stairs story? If there is anything The Depp-Heard trial has done swiftly is to open the can of worms that was the romantic relationship between Johnny Depp and Amber Heard. Before the break in the trial program,  Amber Heard reported that Johnny Depp pushed Kate Moss down a flight of stairs. This report elicited an unusual reaction from Johnny Depp's legal team.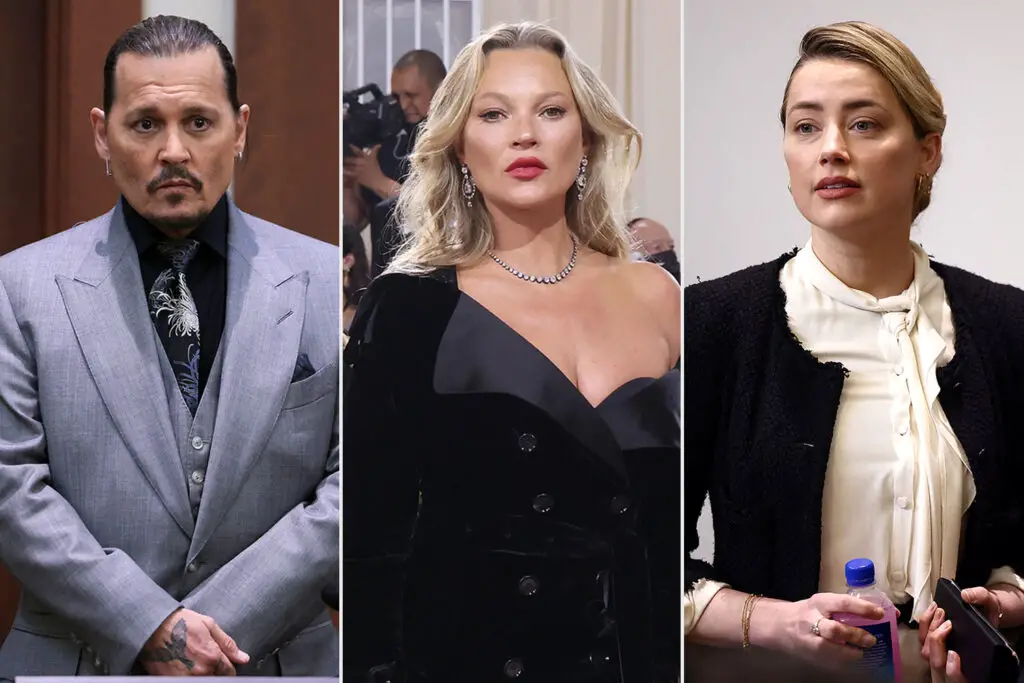 Ben Chew, Depp's attorney, turned to his team and pumped his fist, then whispered something to Depp, who grinned satisfactorily while looking down at the plaintiff's table.  To this end, fans have been curious to know what why Depp's legal team reacted like that and what the story is all about.
What Is Kate Moss And The Stairs Story?
Kate Moss and Johnny Depp were a famous celebrity couple in the 90s. They had the same fashion sense and were both party animals yet they had their differences which resulted in constant arguments that led to their split in 1997.  To date, both Moss and Depp regret` ending their relationship on the note they did. 
Depp admits to being the reason for their breakup as he didn't have a good work-life balance. Kate, on the other hand, admits to missing how much he took care of her in those times.  These inferences are confirmations the  Kate and the stairs story is but a rumor.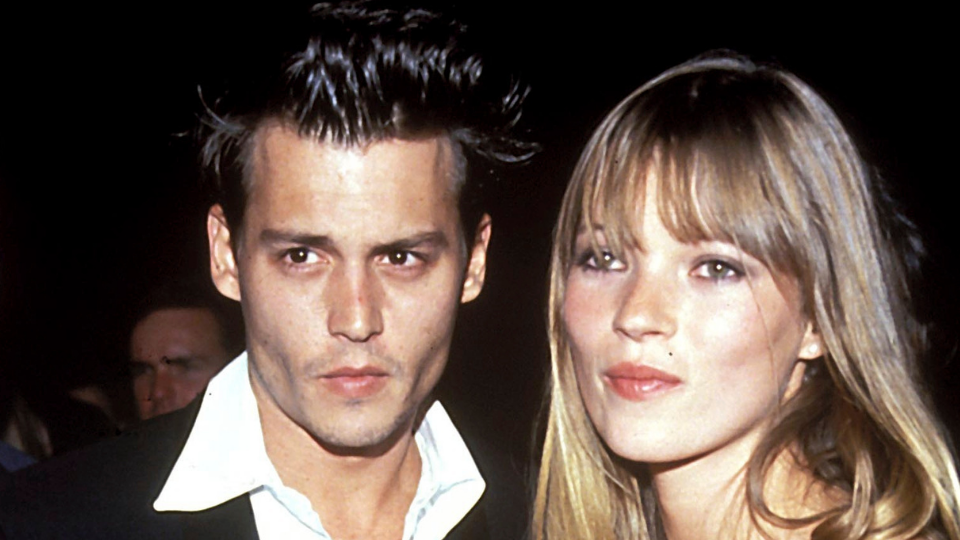 The rumor sprouted from the incident at New York's Mark Hotel in September 1994. Johnny Depp was found in an intoxicated state and accused of pushing his former girlfriend, Kate Moss down the stairs. Though he was uninjured, Depp was police arrested for trashing his hotel room. He paid the Mark Hotel $10,000 to cover damages and bills for the remainder of his reservation. 
Why Did Amber Bring Up Kate Moss And The Stairs Story? 
It is unclear why Amber Heard brought up the story of  Kate Moss and the stairs during the Depp-Heard trial. She claimed that her sister intervened during an argument between her and Depp and all she could think of was  Kate Moss and the stairs story. She  said:
"Whitney's back was to the staircase, and Johnny swings at her. I don't hesitate, I don't wait — I just, in my head, instantly think of Kate Moss and stairs. And I swung at him. In all of my relationship to date with Johnny, I hadn't landed a blow. And I, for the first time, hit him — like, actually hit him. Square in the face."
Although she quickly interjected that Depp didn't push her sister down the stairs but she heard the rumors about Depp being violent with his previous girlfriend,  Kate Moss. Amber's motive for bringing up this case is totally unclear but whatever she intended, mentioning the case really set her chances of winning the case back by a mile.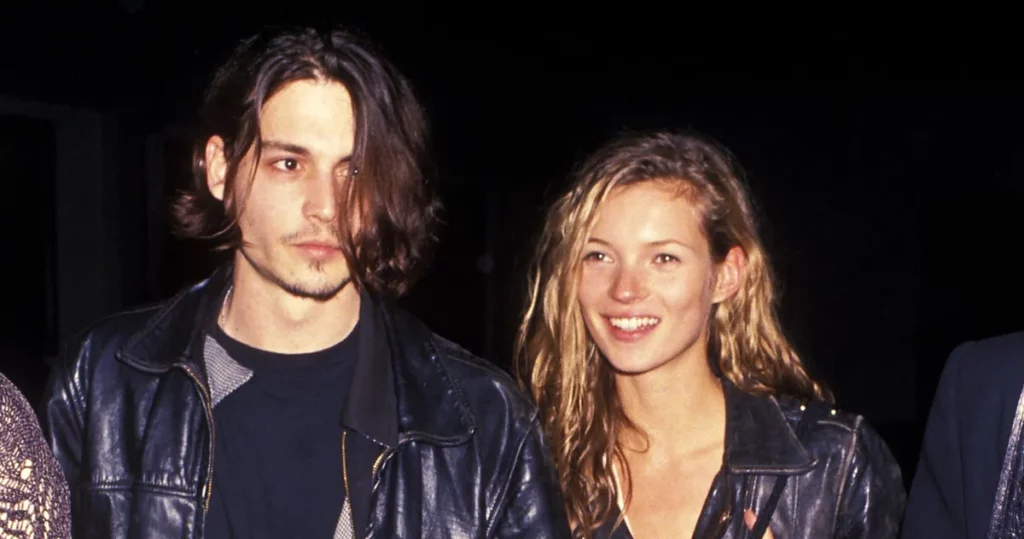 Will Kate Moss Be Summoned To The Court?
Making reference to Kate Moss and the stairs was an own goal for Amber Heard. She shot herself in the leg and presented Depp's legal team with the opportunity of summoning Kate Moss to court to debunk the rumors. Kate Moss and Johnny Depp are reportedly close friends, hence the possibility of Depp asking her to testify in court was high.
Criminal defense attorney Halim Dhanidina told the Outlet that Depp's team could petition the court to allow Kate to clear the air around the famous rumor that Johnny Depp pushed her down a flight of stairs. 
Who Is Camille Vasquez Married To?  Find out here
Conclusion 
Throughout the Depp-Heard trial, a bulk of Amber's testimonies weren't adding up and one of them is the unwarranted reference to kate Moss and the stairs story that she made when her sister stepped in to quell an argument between herself and Johnny Depp.