What is Minions true story?  For a long time, there have been variations of minions true story, but recently, things got steep with the new approach with a black and white photo to back up the claims.  Following the release of the minions movie,  a viral TikTok by @truestory page claims that the Minions franchise story and characters are based on horrid true events from 1903. The TikTok story is made believable with an old photo of people with a striking resemblance to minions. Hence the question, what is the minions true story?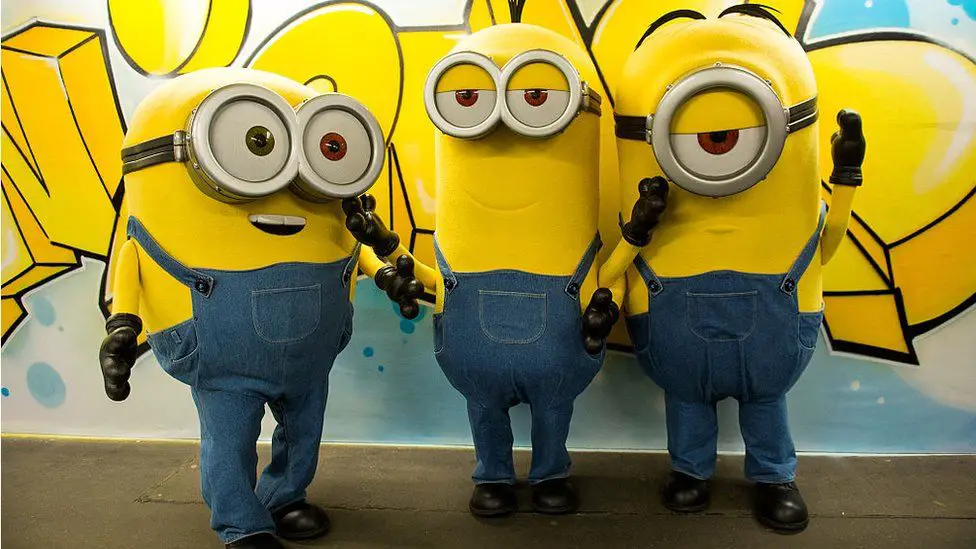 According to the video, Minions was based on a true story in 1903.  At that time, children went missing in a small town and were used in some sort of experiment. And when they were found, some of them were deformed, and they couldn't speak properly- hence the rise of minions.  The most terrifying part of the story is that the sinister man who tortured the children was never found.
While this story seems believable and has gone viral with millions of likes and shares on social media platforms, it is not true. Minions true story is not based on tortured children or any other horrid story. Kindly read this article to the end to learn about the minion's true story with these quick five facts. 
1. Is Minion  A German Word?
Minion is not a German word. This is Contrary to the claims on the social media posts that Minion is a German word that means henchman, which was the name given to Jewish children that Nazi scientists adopted to use in experiments.  It is an original  English word used to describe someone who is a subordinate- it translates to "Untergebener" in German. 
Why is Morbius Bad? Read everything wrong about the film explained here
2.  What Is Minions True Story? 
Although  Minion true story isn't tied to the horrid story of torturing children for experimental purposes, the story also derives some of its elements from human nature.   Minions are symbolic of the human slaves throughout history who have worked to serve the needs of vile leaders.   They tie their life's purpose to their ability to be subordinate to a higher being whom they consider a master. This can be easily identified in the cycle of human life, in subtle areas like the need to have role models and stay goal-oriented life in order to make sense of their lifetime. Like humans, Minions slip into depression and desire to self-destruct when this void is left unfilled for a long time.  So, while the story of minions might be fictional, the concept relates to an essentially troubling aspect of humanity.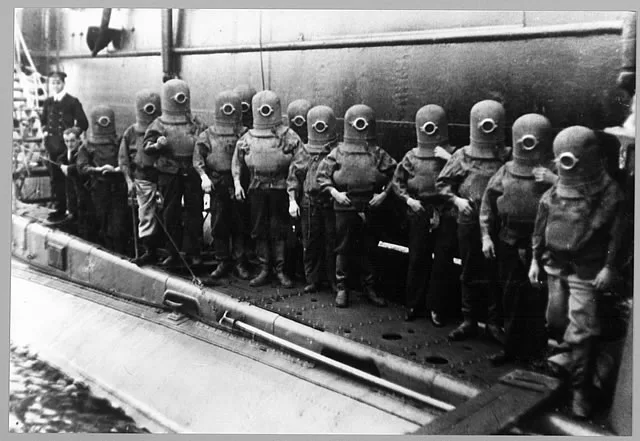 3. The Black And White Photo Circulating On Social Media Is Not Related To  Minions True Story  
Like the narrative that minions came about from experimenting on children is a hoax, the photo that backs up this story is equally false. The photo has no connection whatsoever with Jewish children or Nazis. It is merely an old photo of adult British soldiers wearing a Hall-Rees escape apparatus, a suit that was designed to escape from submarines.  The suit was Invented in the early 1900s. The Hall-Rees suit was bulky, unpopular, and soon discarded and replaced with new and improved suits. 
More so, the photo originally belongs to the United Kingdom's Royal Navy Submarine Museum. The museum believes the photograph was taken in 1908. According to  Matthew Sheldon, the director of heritage at the National Museum of the Royal Navy, the images misused in this story are part of their extensive submarine archive and show the crew of the First World War-era submarine C7 wearing Hall-Rees escape apparatus.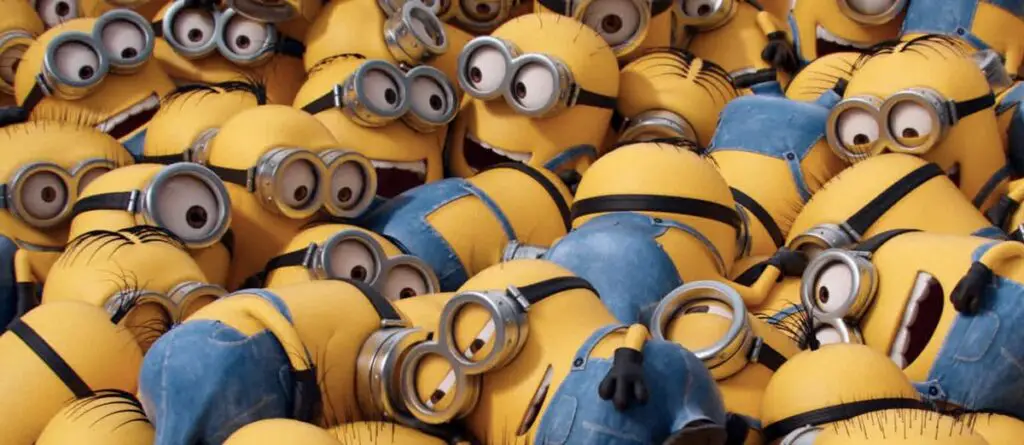 4. Human Experiments Were Real In The Past 
Although Minions true story isn't based on experimentation carried out on Jewish children in the past.   The hoax story also draws attention to the insane practice of human experiences. Some of these experiments can be linked to the medical experiments in Nazi Germany. From 1932 to 1972, the U.S. engaged in a barbaric health experiment on black men called the Tuskegee Syphilis Study.
5. The Minions Hoax Story Was First Aired In 2015  By Luciano Gonzalez
The first social media post with the hoax story paraded to be Minions true story was written by Luciano Gonzàlez in  2015. The post was shared more than 35,000 times. Interestingly, Luciano confirmed that he was aware that it was fake but went ahead to share it in a bid to conduct some sort of social experiment.
Conclusion 
Even though the man who started the conspiracy theory about Minions being a product of the cruelty of the Nazis to Jewish children who were experienced has come out to confirm that it is a lie and he was merely joking around. People are still bent on upholding this theory. This shows how harmful fake news is and how fast it circulates.