Per Usual, Netflix's recent release, Silverton Siege, has caused viewers to become introspective. This has stirred a deep inquiry into the inspiration behind the film. While some believe it is pure fiction, the other faction of discerning viewers are convinced it is a real-life story and are curious to know What Silverton Seige's real story is?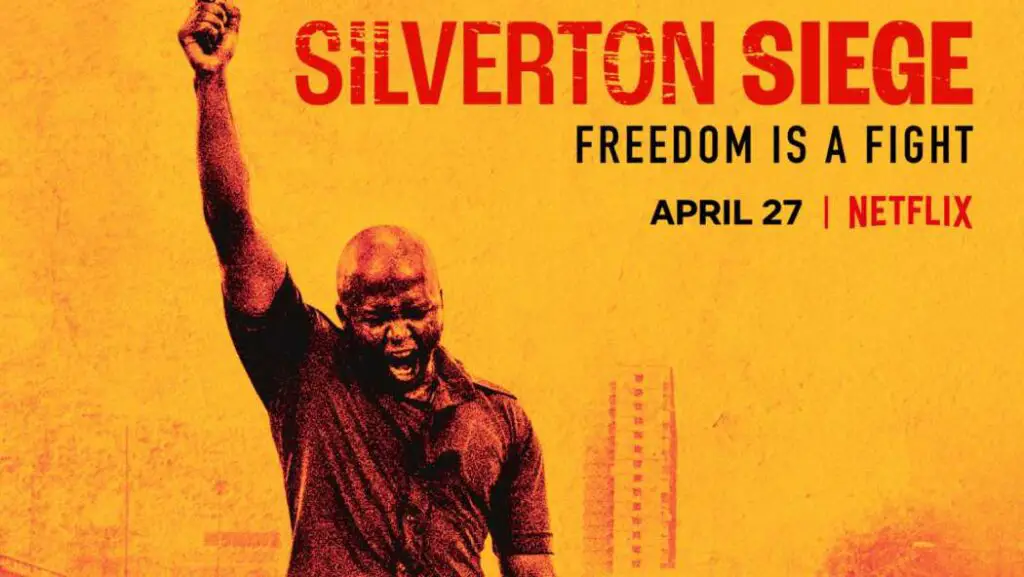 Though most part of the film is fictional, it is based on true life happenings.  It recounts the fierce action of members of the uMkhonto we Sizwe (MK) resistance group that took a tactful approach of abduction to demand the release of Nelson Mandela. 3 of the group members, Calvin, Aldo, and Terra unflinching held 25 hostages in a bank in exchange for their freedom and an effective end to the apartheid regime.
 At the time, The apartheid regime discriminated against black South Africans hence Nelson Mandela's imprisonment. Though the heist wasn't successful, it marked a turning point in South African history against apartheid. Kindly read this article till the end to know Silverton siege real story. 
Silverton Siege Real Story Is About South African Activist Stephen Mafoko, Humphrey Makubo, and Wilfred Madela 
After the unfortunate imprisonment of Nelson Mandela at the Robben Island prison on grounds of insurrection In 1963.  His influence as a freedom fighter became staunch. Despite all odds, he kept the hope of freedom alive for his followers by sneaking letters to them from prison. It was the consistency of those letters and Nelson Mandela's tenacity that gave rise to the uMkhonto we Sizwe resistance movement.
The movement was championed by 3 MK cadres – Stephen Mafoko, Humphrey Makubo, and Wilfred Madela.  They initially came up with a  plan to sabotage petrol depots at Waltloo, Pretoria.  Fortunately and unfortunately, things took a different turn as the police intercepted them which led to a change of plans.  In a bid to save themselves, they went into Volska's Bank in Silverton, Pretoria, and took 25  civilian hostages. Because it was an unplanned heist and they were outnumbered, the police had the upper hand. 
 Still trying to buy their freedom, the Cadre went into negotiation. They sent out 2 hostages demanding the release of Nelson Mandela. While waiting, they kept hope alive by singing the freedom song till their death.
Is 42 Days of Darkness a True Story? Find out here
The Death Of the 3 MK Cadres Lead To The 1980 Revolution
The Cadre's Stephen Mafoko, Humphrey Makubo, and Wilfred Madela, played by Thabo Rametsi, Stefan Erasmus, and Noxolo Dlamini, death was sacrificial and revolutionary in South African history. It resulted in one of the largest revolutions that aided the release of Nelson Mandela.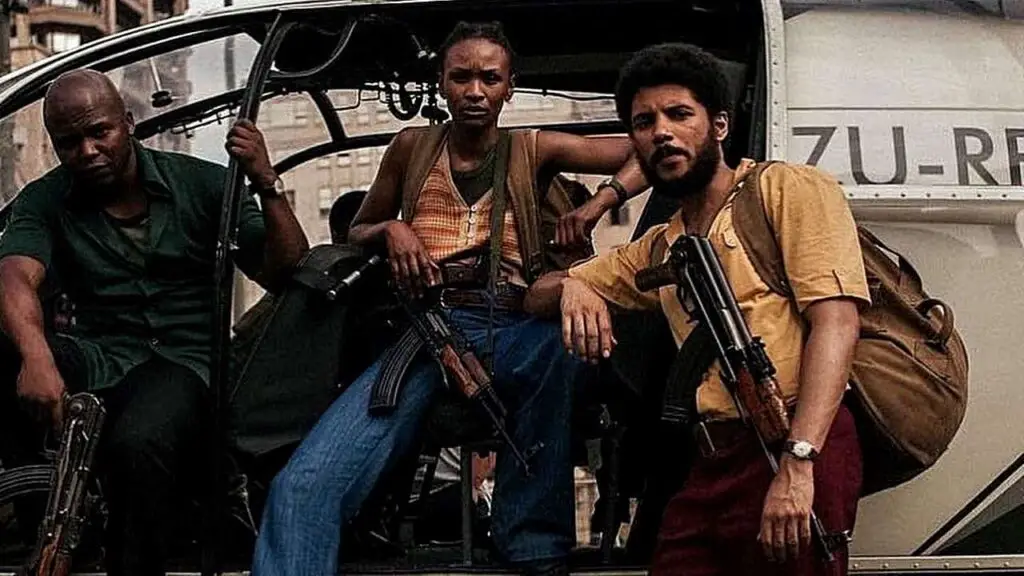 After releasing the hostages with their demands, the police were able to gain entrance into the building. To this day, it is unclear if the Cadre's opened fire first or if the authorities did. But in the end, 2 hostages alongside the 3 cadre's died leaving several others injured after Stephen detonated a grenade.  
Find out if Morbius is a Villain and all his struggles with his dark urges here.
Conclusion
Silverton Seige real story is an intricate part of South African history. While the film has received ample praise, it has also received equal criticism because some parts of the Silverton Seige real story were cut off.