Healthy eating and regular exercise have got to be some of the easiest and affordable hacks to live a healthy life. It doesn't have to be glamorous. Something as basic as eating fruits daily or once in two days, drinking at least 3liters of water daily, cutting down the intake of carbonated drinks, and replacing fast food with vegetables will work the magic. For exercise, you don't necessarily have to register at a gym to keep fit. Even the mundane action of conditioning yourself to take a specific number of steps by walking a certain distance daily works perfectly well. 
Unfortunately, many people neglect this basic life hack until they are far off the mark or irredeemable, like Kenneth Brumley. Kenneth Brumley was bedridden for fifteen years with a whopping 468 kilograms body mass. He was so big that he couldn't walk independently, let alone walk through a door with ease. So when he was to be extracted from his house, firefighters had to break down a section of his wall to get him through.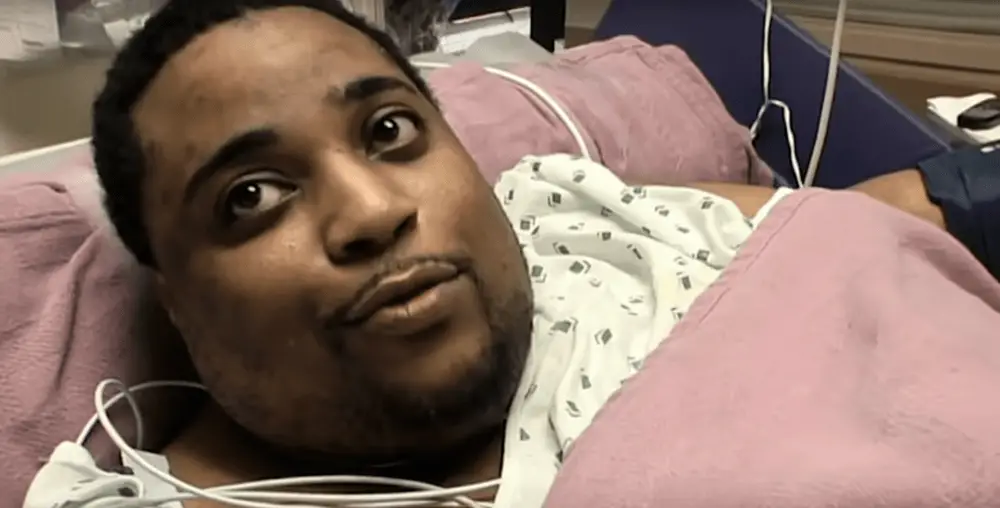 Although it is not sure yet, the word on the street is that Kenneth Brumley is dead. Meanwhile, the last known bit about Kenneth Brumley was his admission into The Renaissance Hospital in Houston, Texas. This article will chronicle the story of Kenneth Brumley and reveal the truth about his present status.
Who Is Kenneth Brumley?
Kenneth Brumley is the father of four healthy boys in America's hall of fame as one of the heaviest people on earth. He featured on the Channel 4 BodyShock documentary "Half Ton Dad" when he weighed 468 kilograms.
Brief Bio About Kenneth Brumley 
Kenneth Brumley was born on the 25th of August, 1968, in Texas, United States. There are no details about his parents. However, we know that Kenneth was a talented athlete as a kid. He was skilled in American football, baseball, and basketball until he began to gain weight at age 19. Kenneth's active participation in sport activities helped him curb his rapid weight gain until his big move to California city. After his relocation to California, he quit sports, and things got explosive. His daily caloric intake increased to approximately 30,000, which led to him being obese at 468 kilograms and being bedridden for fifteen long years. Eventually, in 2019, in a bid to save his life, he underwent gastric bypass surgery.
What Is Kenneth Brumley Body Statistics?
Kenneth Brumley was huge and could barely do anything locomotory on his own hence there is no detail about his height or other body statistics. His weight was sure, though. Before he got on Channel 4 BodyShock documentary, "Half Ton Dad," he weighed an outrageous 468 kilograms which stemmed from a sedentary lifestyle and a ridiculous consumption of 30,000 calories daily. However, during his participation in the show, he was conditioned to consume 1200 calories daily, resulting in a loss of 76 kilograms within 40days.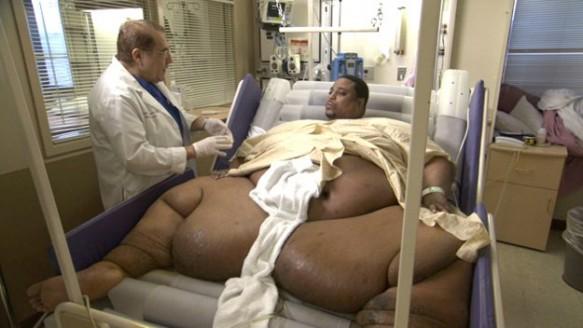 Kenneth Brumley's Weight Loss Journey
Before Kenneth Brumley got on Channel 4 Body Schock Documentary, he was direly obese. He couldn't do anything, not even something as basic as walking himself to the restroom. He stank, his bed frame could barely hold him up, and a section of his wall had to be torn down for firefighters to be able to extract him from his house to the hospital.
Also, before the hospital administered care to him, he was required to stay clean and shed a ton of weight. Unfortunately, he couldn't clean up after himself, so the hospital took up the job. Medics were charged with administering primary care and keeping his wounds free of urine and poop. In an interview with TV Scoop, Gastric surgery specialist, Dr. Lipsen said: 
"When we see patients like this come in, we just have to do what we can do. Can you imagine these people? The physical therapists, the nurses, and can you imagine having to clean him? Every single day, keep him spruced up, keep his bed clean. Keep his excrement and urine off of his wounds. It's a major, major dedication."
Within the first 40days, there was a noticeable change in Kenneth Brumley's weight because his daily calorie intake was strictly reduced to 1200. As a result, he lost 76 kilograms within six weeks. In the following weeks, he lost an additional 95 kilograms, and his legs could close up for the first time in over four years. This second phase loss was due to surgical procedures, which entailed the removal of fatty deposits from his legs and abdomen. Three months into the rehabilitation process, Kenneth Brumley weighed 241 kilograms after losing a total of 222 kilograms. He became eligible for gastric bypass surgery after shedding so much weight. 
Where Is Kenneth Brumley Now?
Shedding off 222 kilograms was a big win for Kenneth Brumley, which gave him a pass to undergo the gastric bypass surgery at The Renaissance Hospital in Houston, Texas. He left the hospital far better than the state of an overgrown couch potato which he went in. Body fluids no longer impaired his gait. He could clean up after himself and more. However, at the end of his treatment, Kenneth became a recluse again when he left the hospital. We don't know if he maintained his new weight status or went back to his old ways. Recently, rumors of his death sprang up, and his silence about these rumors is quite alarming. Meanwhile, in August 2021, Kenneth was said to have reportedly opened a Twitter account. Although the account's media is empty, the profile picture bears a slight resemblance to Kenneth Brumley.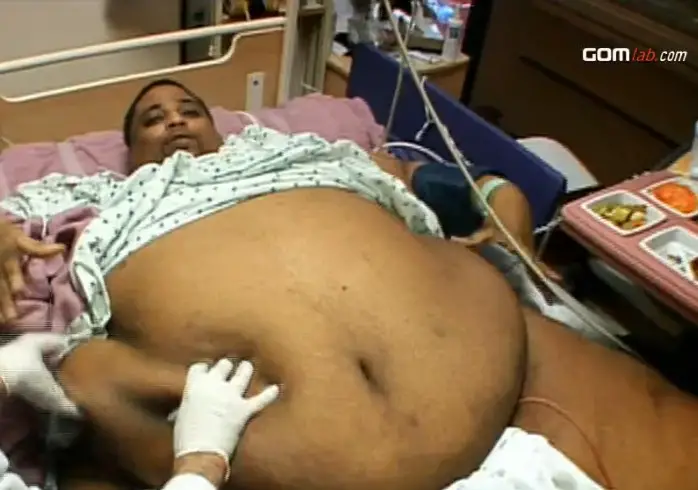 What Is Kenneth Brumley Net Worth?
One time America's heaviest man, Kenneth Brumley, holds an estimated net worth of $5million.
Conclusion
Our bodies are temples that need to be taken care of regularly to maintain their sheen. Cultivating healthy habits like bathing regularly, eating fresh fruits and vegetables, drinking enough water, daily mental and physical exercise would go a long way in keeping us fit. Besides, long life is not a walk in the park; you make hay while the sun shines. So, conclusively, we do hope Kenneth Brumley is alive and in good shape too.