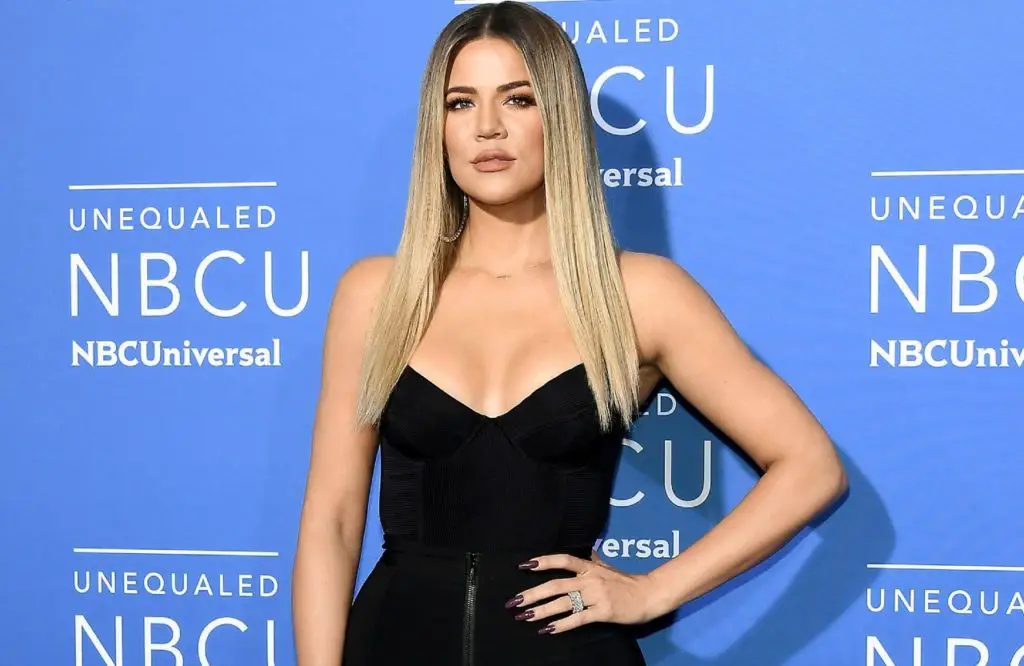 In Keeping Up with the Kardashians, Khloe comes off as the fat sister standing between Kim and Kourtney. Now, she's lost a whopping 40 pounds of weight and fans can't stop talking about how Khloe Kardashian with her height looks more gorgeous after losing weight.
Losing weight is hard enough, but losing over 40 pounds in two years makes one wonder how Khloe Kardashian did it.
Khloe Alexandra Kardashian is an American socialite, model, television personality, and entrepreneur. In this post, we'll show you the motivation behind Khloe Kardashian losing weight, how she did it, her height, and her full body statistics.
Fast Facts About Khloe Kardashian
Before we go into deep details on how Khloe Kardashian lost weight, her height, and full-body statistics, here are quick facts you must know about the Kardashian sister.
Early Life
Khloe Alexandra Kardashian was born in Los Angeles, California on June 27, 1984. She is the third of four children born to her mother, Kris Jenner and late father, Robert Kardashian.
Years later, she welcomed the addition of two half-sisters, Kendall and Kylie after her parents' divorce and mother's marriage to Caitlyn Jenner (then Bruce).
Khloe's physical features which were a sharp contrast to her older sisters raised speculations on whether Khloe was a real Kardashian or not. This issue was resolved with a paternity test after the family got popular years later.
In 2001, Khloe was involved in a ghastly road accident that flung her through the windshield of the car. The aftermath of the accident was terrible as she suffered brain damage and memory loss. Notwithstanding, she carried on with a normal life albeit with her family hiring a personal assistant for her.
At 18 years old, Khloe's father, Robert Kardashian, succumbed to oesophageal cancer just two months after receiving a diagnosis.
Rise to Fame
The Kardashian clan is inarguably the most famous family in reality TV, and Khloe Kardashian holds her success to this affiliation.
Khloe's big break came in 2017 following the release of Kim Kardashian's infamous video with her ex-boyfriend, Ray J. as well as her family's decision to benefit from the negative exposure by starting "Keeping Up with the Kardashians" reality TV show.
The show was commissioned by E!, and gives insight into the family's life.
The show's popularity and success led to later spinoffs in 2014 involving Khloe and her sister, Kourtney.  
Khloe's Relationships
Khloe Kardashian married NBA basketball star, Lamar Odom, on September 27, 2009. They got married one month after they met at a party.
After her marriage, Khloe removed her middle name and took her husband's surname, becoming Khloe Kardashian Odom.
The marriage also got its own reality show, "Khloe and Lamar."
The show focused on the duo and their struggles to have children. The final episode of the show aired in 2012.
Sadly, on December 13, 2013, after months of rumors about Odom's infidelity and drug abuse, Kardashian filed a divorce against him.
However, the divorce wasn't finalized until December 2016 because Khloe had to withdraw it in October 2015 after Odom was found unconscious in a Nevada brothel and in a coma for four days.
One of the reasons she withdrew the divorce petition was so she could make medical decisions on Odom's behalf when he was incapacitated.
Since July 2016, Khloe has been dating NBA player Tristan Thompson.
In December 2017, Khloe announced via Instagram that they were expecting their first child together.
She welcomed her daughter, True Thompson, in April 2018.
In February 2019, however, Khloe and Thompson split after it was revealed that Thompson cheated on Kardashian with her half-sister Kylie Jenner's best friend, Jordyn Woods.
The Chubby One
Khloe Kardashian, prior to becoming the poster girl for #FitnessGoals, was labeled the 'fat sister'. According to Khloe, she was often rejected by stylists who refused to work with her because of her frame.
She also fell down the pecking order in her family, with more focus placed on her two sisters Kourtney and Kim. Khloe revealed that an unnamed family member told her she was hurting the family's brand with her weight issues.
Khloe's Weight Lose Journey
Surprisingly, Khloe's weight loss journey didn't start until when she was getting over her divorce from ex-husband Lamar Odom. She revealed that she began hitting the gym as a means of distraction and grew to love it.
Having the right orientation is key to the weight loss journey. For Khloe, she had the right understanding of how grueling the process would be.
The first thing she did was to change her lifestyle and eating habit. She revealed to People magazine that she went on a dairy-free, low-carb diet. Khloe had to do a total revamp of her diet to achieve her weight goals.
Khloe Kardashian not only changed her eating habits but also improved her body composition. She incorporated cardio and strength training into her weight loss routine. She trains under Gunner Peterson, and his smart strategy to focus on different body parts on different days has worked wonders for her.
Khloe burns over 500 calories within 35 minutes of exercise. She is now addicted to going to the gym and trains on all 7 days of the week.
In January 2017, Revenge Body with Khloe Kardashian premiered on E!. The show helps participants with weight and confidence issues turn their lives around.
How Much Does Khloe Weigh Now
Prior to her impressive weight loss, Khloe weighed 73 kg (163 pounds), but after changing her diet and workout, she lost almost 40 pounds and now weighs 60 kg (123 pounds).
Khloe Kardashian's Height
Khloe is noticeably taller than her sisters Kourtney and Kim, who are both 5-foot and 5-foot-2 respectively. She is 5-foot-10.
Body Statistics
Here is a quick overview of the weight, height, and body statistics of Khloe Kardashian.
Now that you know how Khloe Kardashian lost weight fast as well as her height and full-body statistics, visit her Instagram to follow up on the celebrity's life.
Conclusion
Khloe Kardashian is no doubt an amazing woman. Raising a daughter and managing numerous business ventures is no mean feat. She will keep pushing herself to the limit, and this is why she's a source of inspiration to many.