Where is Prosecutor Leah Askey now? The Thing About Pam on NBC retells the spine-chilling story of  Betsy Faria's death. And how her husband, Russ Faria was falsely arrested. It was a never experienced night for Russ who came home from hanging out with friends, to find his wife  Betsy in the pool of her own blood. She was stabbed 55 times with a knife lodged in her neck.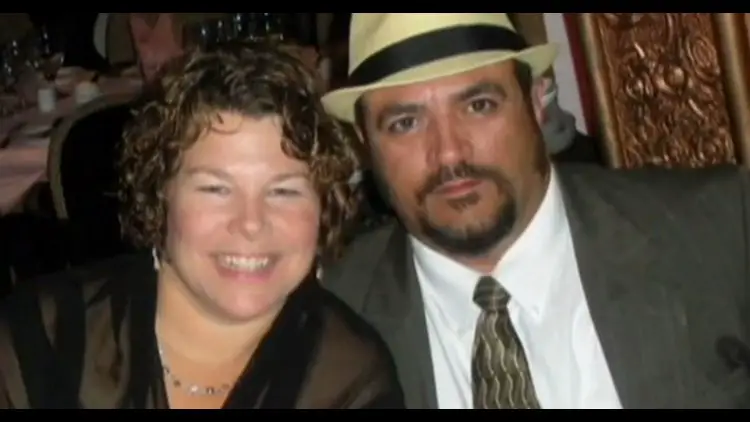 During the trial and processes for justice to be served, the prosecutor, Leah Askey, demonized Russ as a murderer. she claimed that Russ became enraged when he found out that Betsy had replaced him with Pam Hupp as the beneficiary of her life insurance policy.  Leah Askey even went as far as implicating Russ's friends in the incident. He accused them of aiding and abetting Russ's murder quest against his wife.
Though it's been 10 years since the incident, NBC's mini docuseries have given rise to the question about Leah Askey and her own version of the story. Kindly read till the end to find out where she is now and what she has to say. 
Leah Askey Is Remourseful About Russ Case
In a recent interview with KSDK  Leah opened up about being hunted with the possibility of securing a conviction for Russ Faria. Thankfully, he wasn't sentenced by the then-seated judge, but Leah still feels very bad about it. Although the fault of the misinformation was on her reckless investigators and not all on her, Leah is still scarred from the event.
It was Russ's successful petition for a new trial before a different judge that vindicated him. The court found Russ innocent and acquitted him.   According to Leah, her grandfather told her that the only thing worse than a guilty person walking the streets is an innocent person going to prison. Though Russ didn't go to prison, she still feels hurt and blames herself.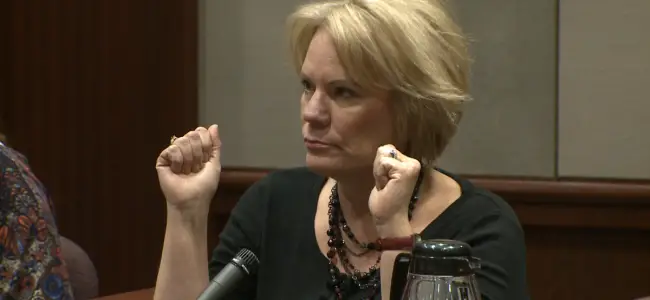 Upon His Vindication, Russ Filed A Civil Suit Against 
 It was a bitter and very traumatizing experience for Russ. When he was dismissed and acquitted by the court, he filed a civil suit against the police,  Leah Askey, Lincoln County, and everyone involved in the case.
However, A judge exempted  Leah from the lawsuit stating that Leah did nothing illegal or unethical during the case. Only that the people she worked with didn't do a thorough investigation before rounding up all their shreds of evidence against Russ.   And even at that, Leah was entitled to 'prosecutorial immunity,' so Russ's suit didn't have an effect on her. 
Leah Askey Says That NBC's Narration Of The Incident On The Thing About Pam Is Not Holistically True 
Unfortunately,  the airing of NBC's The Thing About Pam, her arch-enemy and nemesis seem to have finally caught up with her. According to her, the story doesn't give the original account of the incident but instead, a one-sided tale. This perhaps is probably because all the information used in the miniseries was gotten from the defense and defense attorney.
According to Leah, she wasn't in any sort of relationship with  Pam Hupp. And as a matter of fact, he was the prime suspect in Betsy's murder. And was thoroughly interviewed before Betsy's husband, Russ Feira was questioned and even suspected. Leah Askey cries foul to the way the series paints her. Even though she had the opportunity to speak to the producers of the show over a quick zoom call.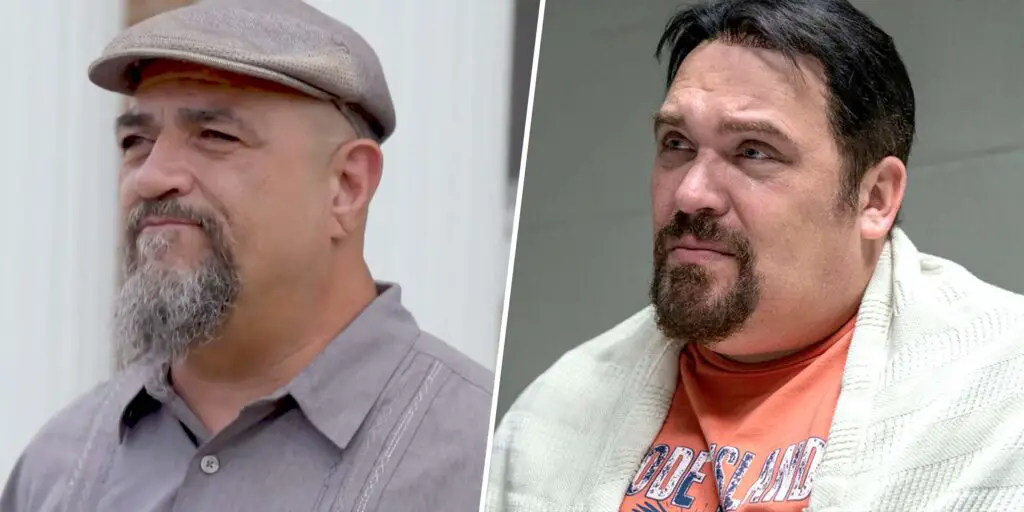 Leah never spoke to  Judy Greer, the actress that portrayed her. Meanwhile Judy Greer, strongly believes that it's a  documentary and the viewers are allowed to intercept it however they deem fit. In all of these, she feels so terrible because the series doesn't depict the entire truth in her opinion. 
Leah  Was  Ousted As County  Prosecutor Because Of Mishandled Russ Faira's Case
Leah Askey was a four-year law graduate when she ran for Lincoln County prosecutor against a 20-year incumbent. To her surprise, she won. And in less than a year of her regime, she took up Betsy Faria's murder case. Unfortunately, the case has done more harm than good to her career. Because of the glitch in the case, Mike Wood got the votes that helped him overthrow Leah from the county prosecutor position. 
He milked the Betsy Faria murder case to triumph over Leah. Mike claimed that he would re-prosecute the case during his campaign. Then after his election, he pushed for an investigation into the conduct of the police and prosecutors of the case.  He claimed that the case was the poorest investigative work he has ever seen and Leah put her ego and agenda first instead of seeking out the truth hence falsely accusing Russ.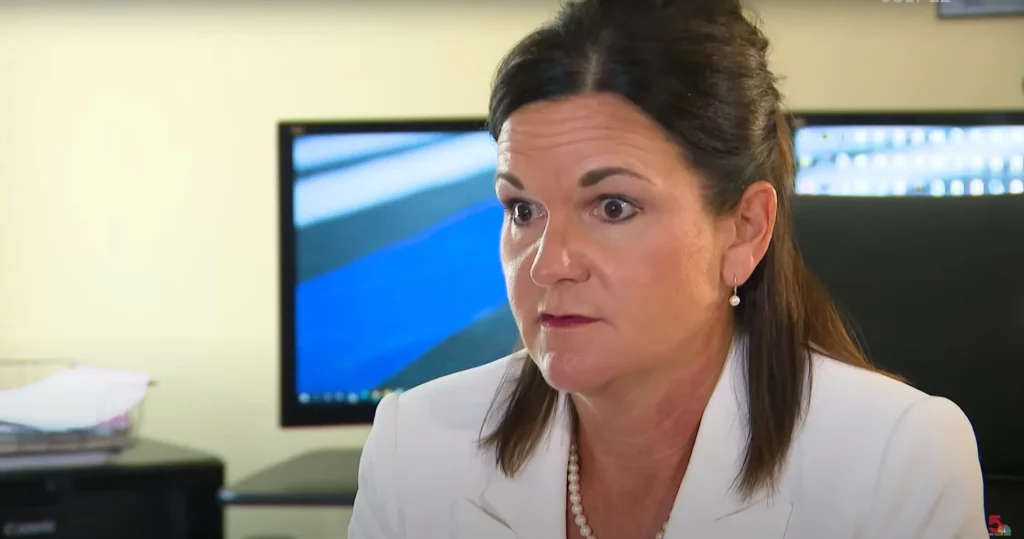 Leah Askey Is Under Serious Treats Of Disbarment.
Leah Askey has faced a lot of adversaries since the unfortunate incident of Russ Faria's prosecution.  When she was still the county prosecutor there were so many false allegations against her. Some of these accusations include; involvement in a child sex-trafficking operation, and alleged embezzlement of a non-profit, amongst others. 
At some point, she got fed up and requested that the county commissioners investigate all allegations against her.  However, by the time the investigations were done for child sex-trafficking allegations. They turned out to be mere claims without substantial proof and evidence to back them up.  According to Leah, her ex-husband ad his partner,  Roman Buddemeyer is bent on humiliating her and dragging her name in the mud for things she knew nothing about. 
Where Is Leah Askey Now?
After her messy divorce and the whole uproar from mishandling Russ's persecution. Leah has rebranded herself and taking each day slowly.  She is currently remarried with a new identity; Leah Wommack Chaney. She now owns and works at a private law firm dubbed the Chaney Law Group. 
Conclusion
The experience must have been a very sad one for all the parties involved. Thankfully, Russ didn't go to prison. We doubt if Leah Askey would have been able to live with that on her conscience.