Celebrities' relationships are usually filled with twists and dramas that you find in movies depicting how romance is. For the public, celebrity relationships stories make up the content they want to feast their eyes on. Over the years, so many unlikely affairs have erupted in the media spaces of infidelity, reaching unprecedented heights. The Mutt Lange, Marie-Anne, and Shania Twain circle again show how people treat relationships these days.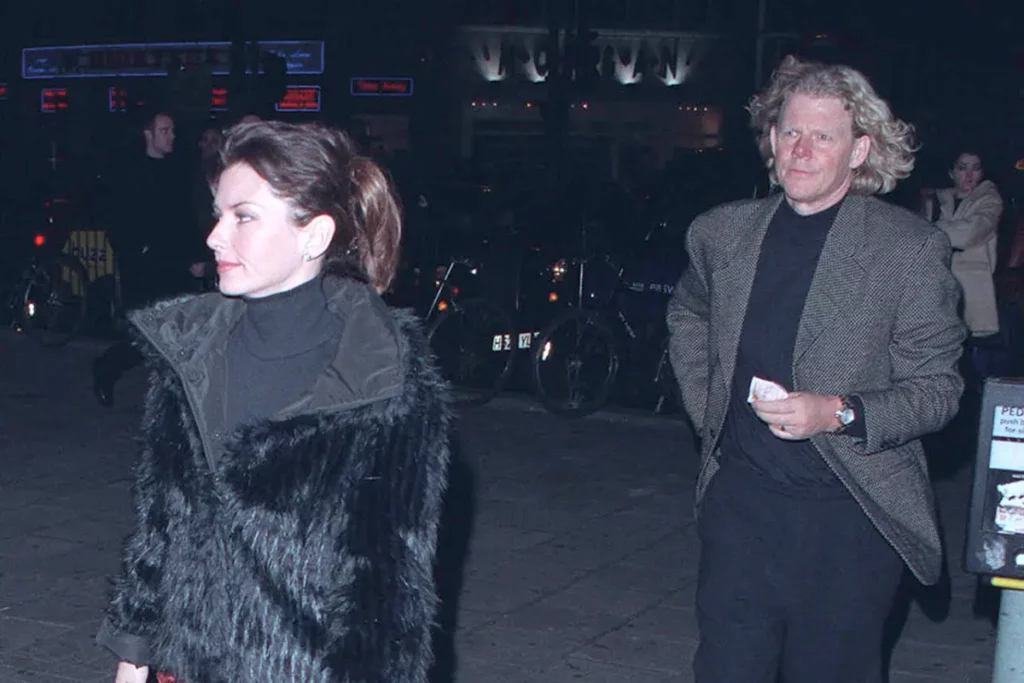 A few years back, Mutt Lange affairs hit the airwaves, and many discussions have abounded around the topic. But the story is far from simple. Fans are curious about the whereabouts of these legends in the entertainment industry who just can't hold their relationships to the same excellent standard. Where is Mutt Lange now? Is Mutt and Marie-Anne together? What is the role of Shania Twain, also referred popularly to as in all of these? Read on to find out in this enthralling story. 
Who is Robert John 'Mutt' Lange?
John Mutt Lange was born in November 1948 in Zambia. While the legendary music producer was born in Zambia, his father was South African while his mother was from Germany. There isn't much about his background except that he was introduced to music by his parents quite early. The music producer became a music virtuoso at quite a young age. Today, his resume boasts collaborations with A-list artistes like Maroon 5, Michael Bolton, Bryan Adams, Lady Gaga, and Britney Spears, among many other artistes. Working with these multiple Grammy award winners means Mutt Lange is also a multiple Grammy award winner. So where is Mutt Lange now? 
Who is Shania Twain?
Shania Twain, born Eileen Regina Twain, is a multiple award winner. She was born on August 28, 1965, in Windsor, Ontario, Canada. She is regarded as one of the best-selling country music artists in the world, with over 100 million records sold. As a result, she has earned the nick Queen of Country Pop. Twain became invested in learning how to make music at an early age. She signed for Mercury Nashville Records in the early 1990s. She suffered a setback when her first studio album became a colossal failure. Instead of allowing this to weigh her down, she became even more determined not to give up.
Fortunately, her collaboration with producer John' Mutt' Lange was the IC her music career needed. Her second studio album, The Woman in Me, catapulted Shania Twain to fame. Twain has received many Grammy Awards, which has seen her become the woman to beat in country music. Her parents, Sharon and Clarence Edwards divorced when she was only two. This meant Shania and her two sisters lived with their mother for many years. 
With dedication, Shania became a global success, and it didn't come without streaks of failure, but her desire to succeed overwhelmed her failures. 
You can everything about Shania Twain's parents here. Her stepfather abused her. Read here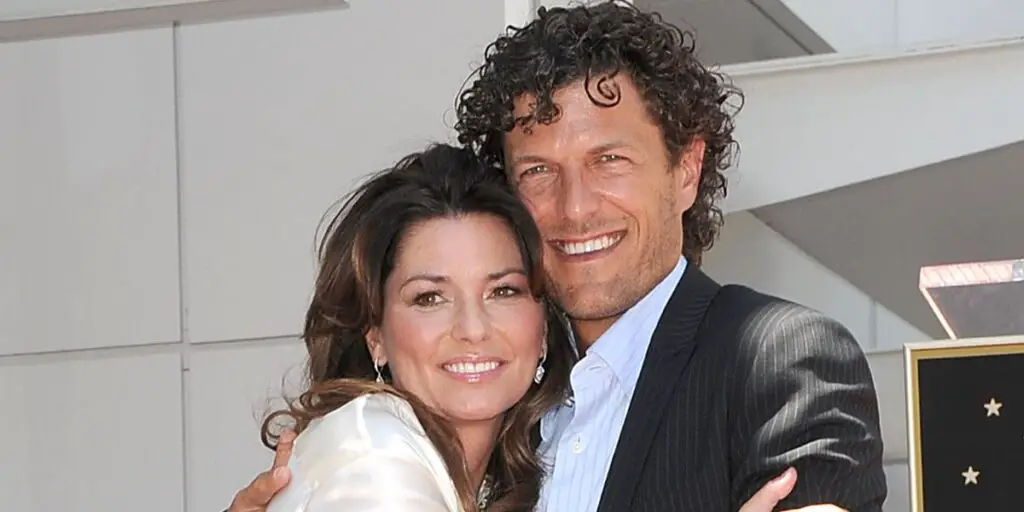 How Mutt Lange Became Enmeshed in An Affair
Marie-Anne Thibaud has been known as Shania Twain's best friend for many years. She also worked as her secretary. She was one of the closest families of Shania Twain and Mutt Lange's family. Thiebaud was in charge of Twain's 46-room mansion in Switzerland. The duo also were seen together at many social events. The bond was there, as it seems, but something was going on behind the scenes that we overlooked till later. After Mutt sought out Canadian singer Shania Twain after listening to some of her songs in the debut album, Lange wanted to help produce her songs. They kept in touch and shared correspondence, and in six months, they met. It was as if it was infatuation as the two fell in love. On December 28, 1993, they married. The union produced a child, Eja. Shania and her husband lived a happy life and co-wrote some of the greatest love songs of all time. 
Unfortunately, in 2008, Shania Twain's spokesperson announced that Twain and Lange were getting a divorce. This shocked fans who had seen the blossoming marriage from the start. It became clearer when the communication from the team showed that Mutt Lange had an affair with Twain's supposedly best friend, Mary-Anne Thiebaud. Twain at first found it hard to believe and invited her friend to tell the truth; however, Thiebaud denied and lied. 
Thiebaud's husband, Frederick Thiebaud, found out about the affair and confronted Thiebaud to tell her friend. However, she refused to give Frederick a reason to tell her wife's friend of her infidelity with her friend's husband. Nevertheless, hotel receipts, lingerie in his wife's suitcase, and phone bills confirmed that Thiebaud was in an affair with Twain's husband. 
Shania Twain Found Succour in Her Friend's Husband
Frederick Thiebaud was the only person who was there for Twain in her feeling of betrayal. Recall that Thiebaud also was hurt that his wife would have an affair with her friend's husband. While nursing her hurt, Shania Twain fell in love with Frederick Thiebaud, and they tied the knot on January 1, 2011, in Puerto Rico. The couple have been touring the world together. What about Lange? Where is Mutt Lange now?
Where is Mutt Lange Now? 
After his 14-year marriage to Shania Twain, it is believed that Lange married Marie -Anne Thiebaud. Nobody knows where they live, but it appears they are living in Switzerland. He still produces and writes songs, by the way. Marie-Anne Thiebaud, on the other hand, has avoided the public like the plague. Interestingly, this is not the first time Lange would be married. He married Zambian singer Stevie Vann for eight years between 1970 and 1978. Mutt Lange now lives secluded in Switzerland, where he makes his music.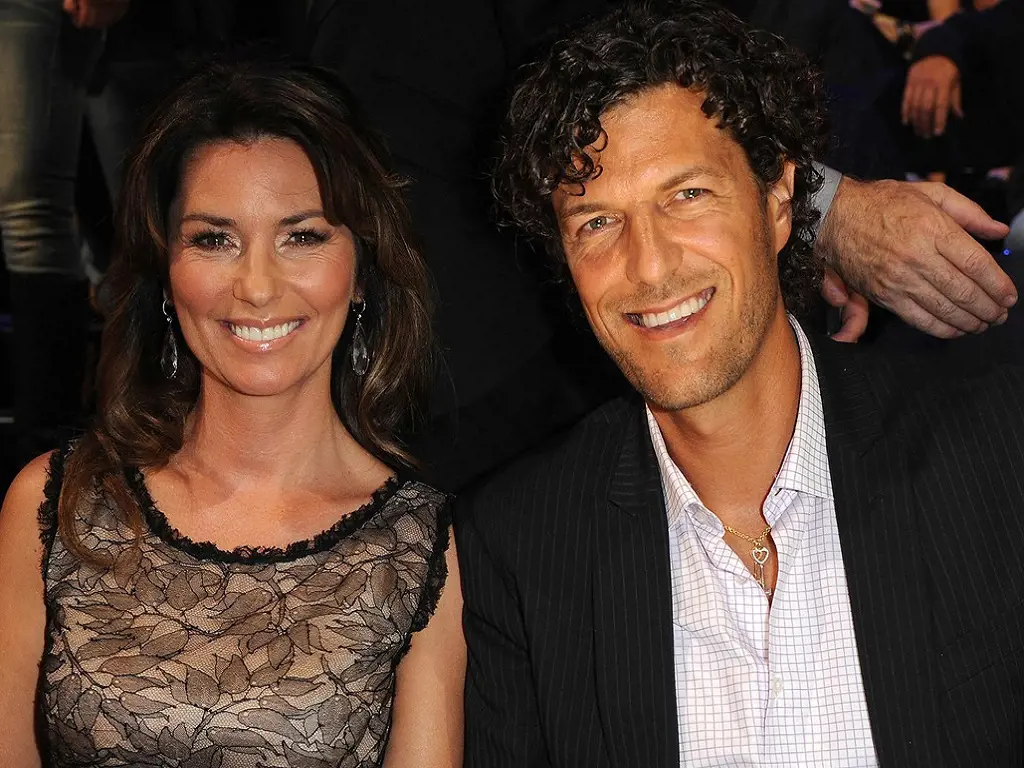 Conclusion
Where is Mutt Lange now? The 73-year-old is believed to be living in Switzerland with his wife now, Marie-Anne Thiebaud. We do not know if they have had a child together.