Maybe Randy Chrisley isn't as popular as the brother of Todd Chrisley, but the fame rubs off on him. It is undeniable. Todd, on the other hand, is a popular fashion icon and an American businessman with a specialty in real estate. However, it isn't his business that got him famous, but his starring role in the hit TV reality show Chrisley Knows Best.
People got to know about Randy Chrisley after his appearance on Todd Chrisley's TV reality show. It is a series that focuses on the luxurious lifestyle of Todd's family.
This article is about Randy Chrisley and we will be doing our best to chronicle his life and see everything about his relationship, his health condition, and his career. 
One incident that shot Randy Chrisley was making the headlines sometime in the past. While a lot of people would expect that making the headlines should be for the best, it isn't the same for Randy Chrisley. He was arrested for shoplifting in 2016.
Some people couldn't come to terms with his decision because he is definitely not homeless and comes from a family renowned for wealth. But, we guess everyone has a place that pinches them. 
Quick Facts About Randy Chrisley
Another incident, unfortunately not a good one too, was when Randy's wife and Todd's sister-in-law tried blackmailing Todd, who appears to be the money guy, to extort money from him. It led to a huge family legal drama but, somehow they found a way to resolve it. But, without a doubt, the lack of trust would be there. 
Who is Randy Chrisley?
There isn't too much information surrounding the background of Randy Chrisley. But we know he is the younger brother of Todd Chrisley. Randy was born in Westminster, South Carolina to Faye Christley and Gene Raymond Chrisley.
He attended West Oak High School and graduated in 1984. No further information about his educational career after high school. Randy Chrisley also had a brother, Derrick Chrisley. 
There are some facts about Randy Chrisley that we believe aren't out there. 
#1. Randy Chrisley Also Is a Real Estate Businessman
Randy may not be as popular as his brother but he is also in the real estate industry. While his brother Todd found a way to make a name for himself in the industry, it seems his brother faded behind in the business and found another job to engage in. He may have other jobs but information about this is known. 
#2. Randy Chrisley Lost His Dad in 2012
Randy's father, Gene Chrisley, was a U.S Army veteran. He won a bronze Star for serving in the Korean war. There is no information on if Randy and his father were close while he was alive.
Anyway, the cold hands of death took him on July 11, 2012, when he was aged 77. He died at the Emory University Hospital of natural causes, reports say. Gene's parents were Leonard A. and Allie Mae Childers Chrisley. 
Randy Chrisley himself has cancer. In 2014, Todd's representative stated that Randy was suffering from stage four cancer. Today, however, Randy is fine after undergoing chemotherapy.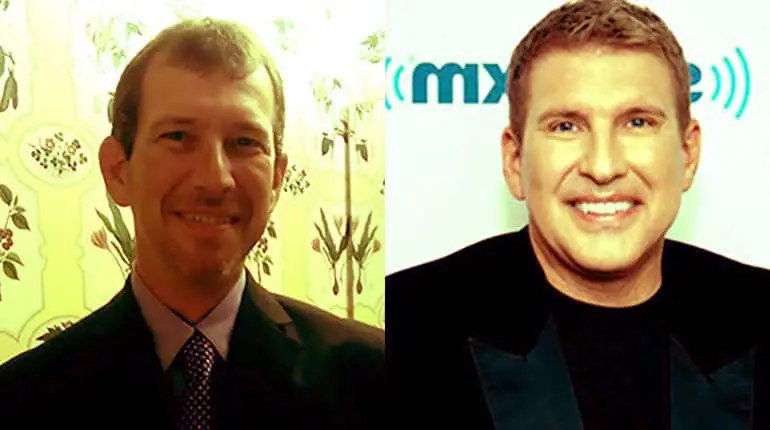 #3. Randy's Mother Worked 10 Hours A Day
Mothers are usually very protective of their children, not just physically but they also ensure that they protect them against hunger. According to Randy in one of his interviews, he revealed that his mother used to work for more than ten hours to provide food for them. 
#4. Randy Chrisley's Brother Died At a Young Age
Not only were Todd and Randy the only children of Gene and Faye Chrisley, but they also had a brother. The name of the brother was Derrick Chrisley. Unfortunately, he died at an early age due to an undisclosed illness.
It must have come as a rude shock to the brothers. But fast forward to this year and it seems they have moved on. Well, people move on and we are not surprised. Hopefully, the loss didn't affect the brothers and parents too much. 
Ron Fisco, Trish Stratus' Husband
The world may know Trish Stratus as arguably the greatest female WWE wrestler of all time, but, there is a guy who has been with her since high school, his name? Ron Fisico. Read about him here
#5. Randy Chrisley Was Arrested for Stealing $22 worth of Candy
Sometime in late 2016, Randy committed a grave, unforgivable sin. As hilarious as this may sound, it is one of the incidents that still haunts the man to date.
In late 2016, in South Carolina, Randy Chrisley was arrested for shoplifting after being found stuffing several candy bags that were worth… wait for it… a meager $22! Randy was in line when the cops arrived. He would leave immediately when the cops entered. But, the CCTV gave him away. He was trailed and arrested. What an embarrassment!
#6. Randy Had a Wife Who has a Criminal Record too
The name of Randy Chrisley's wife is Pamela Chrisley. They married in August 2012. The marriage was attended by friends and family. It was a ceremony that was kept from the media. How the couple met remains a mystery. However, after a few years, the marriage collapsed. 
In 2016, Randy's wife was arrested for trying to extort money from Todd Chrisley. According to reports, Pamela attempted to sell a story to the National Enquirer that would tarnish the image of Todd Chrisley unless she was settled with "hush money." Pamela was arrested for blackmail and extortion but was released on bail after paying $1,000.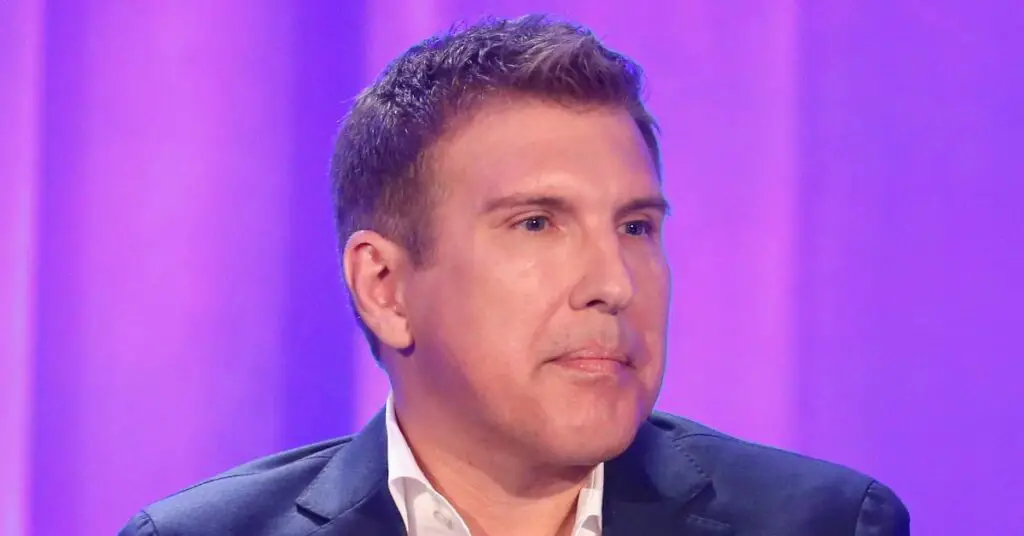 Conclusion
Randy Chrisley is living his best life after suffering a setback with cancer. While he currently works in a company not known, we hope he is doing fine.