Best known for her portrayal of Naomi Wildman in Star Trek: Voyager, Scarlett Pomers, her original name has turned to photography and music these days. On the contrary, this is not because she isn't a good actress, but sometimes, people follow what they love to do even though they excel in what they learned to do. Scarlett Pomers was a star, especially after her performance in the series Reba; she also got a lot of attention and awards. But, in 2010, Scarlett quit acting to focus on music and photography. Why did she suddenly have a change of heart? Where is Scarlett Pomers now? These are the questions you will find answers to here in this article.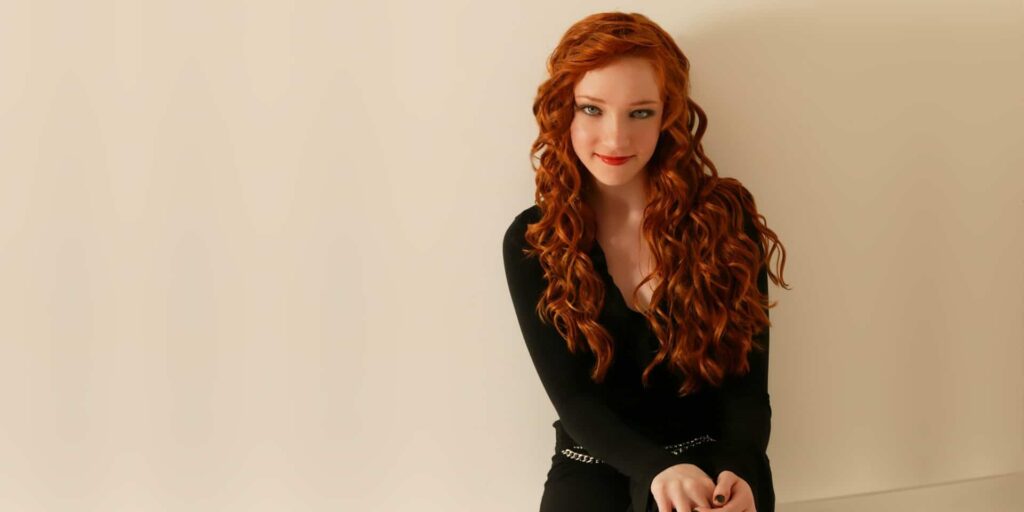 In the early 2000s, Scarlett Pomers joined the C.W. show Reba playing the youngest daughter of Reba McEntire. Her performance received critical acclaim. But, Pomers is not new to the screens. Earlier in 1995, she had featured The Baby-Sitters Club, The Jeff Foxworthy Show, The Secret World of Alex Mack. So, yes, she wasn't new to the industry. But, you know how one film can catapult your career beyond your expectations? This is precisely what happened with Pomers with her appearance in Reba. So, where is Scarlett Pomers now? Despite all her talents, she has not featured in a movie lately, which has got fans curious about her whereabouts. 
Who is Scarlett Pomers? 
Scarlett Pomers was born in Riverside, California, USA, on November 28, 1988. There isn't too much information on her background, especially her parents. However, we know that she grew up with her siblings and became interested in music at a very young age. Not many people know that Pomers appeared in the legendary Michael Jackson's video "Heal the World." She was that invested in music. Thankfully, her mother also quickly recognized that her daughter was entertainment inclined. 
At age three, Scarlett was already doing commercials. Funny story? She was discovered by an agent in a local mall when she was with her mother. She was only a child, but talent scouts are trained to see beyond the eyes. This was how Scarlett was signed to an agency. From age three to five, Pomers appeared in a lot of commercials. However, people started noticing her when she was only five in her appearance in The Baby-Sitters Club. From then on, so many opportunities poured in. But where is Scarlett Pomers now?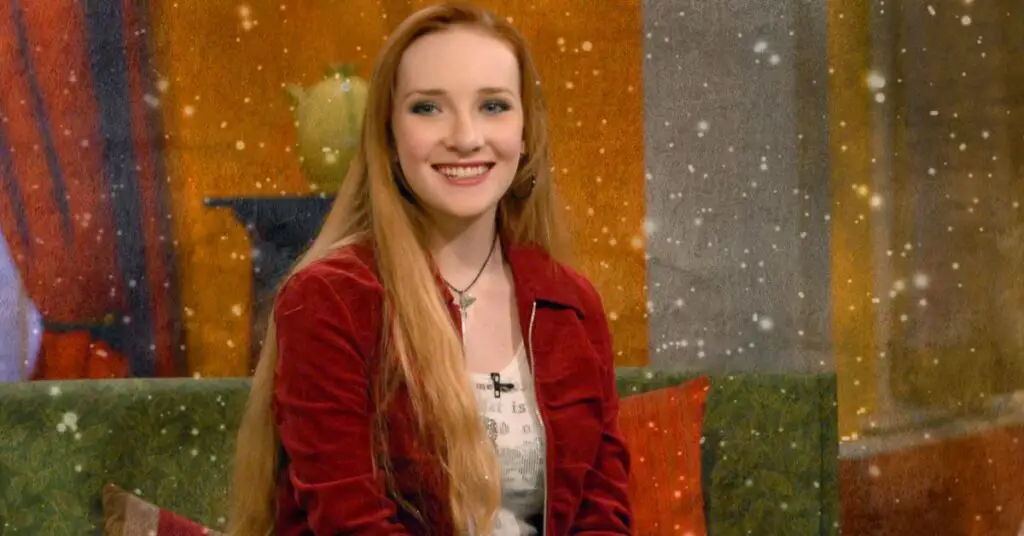 Scarlett is Also A Musician
Aside from being very good at acting, Scarlett is a good singer. In most of the movies she has appeared in, she usually plays roles that made her sing. For instance, in the film "Happy, Texas," she sang "Oh So Quiet." Pomers also wrote a song, "Sweet Lunacy," where she performed in an episode of "Laguna Beach: The Real Orange County ."The multi-talented Pomers has appeared in three theatre plays where she sang. She sang I'll Be Home For Christmas at X-Mas Productions. She also sang Ruthless! At Anne Geddes/Morgan-Wixson Theater. 
Where is Steven Avery now? Is he still in prison? Find out here
Scarlett Pomers Is A Multiple Award Winner
Pomers is undeniably brilliant, and it is only fitting that she gets accolades for her brilliant works. Scarlett was nominated for nine Young Artist Awards in her career. She won five! That's an incredible feat. In 1996, she won the award for Best Performance by an Actress under Ten for her role in The Baby-Sitters Club. The beautiful actress won the Best Performance in a Drama Series for her role in Touched By An Angel. The awards didn't stop there; she received another award for Best Performance in a Feature Film for her role in Slappy And The Stinkers. One award that really shines above others was her award as the Best Supporting Young Actress in Star Trek: Voyager in 1999. A peek at some of the awards she got nominations for but didn't win, Best Performance in a T.V. Series – Young Actress Award for her role in Reba from 2003 -2005. 
Where is Scarlett Pomers Now? Is She In A Relationship? 
Pomers has always tried to keep her personal life private. But when you are a superstar, the media will always come crawling, looking for the tiniest bit of information for their papers. Pomers was said to be in a relationship with Jonathan Taylor Thomas in 2009. Thomas is an accomplished actor in his rights; you may recognize him as Randy Taylor in Home Improvement's hit sitcom. Also, if you are a fan of Lion King, Taylor voiced young Simba, so, yes, he is quite an accomplished actor. Unfortunately, the relationship didn't work out as the two parted ways in 2014. So, the year is 2022, and there is no news of who Scarlett Pomers is in a relationship with. Such secrecy, you'd say. So, where is Scarlett Pomers now? 
Scarlett Pomers Suffered From Anorexia Nervosa
In 2015, Pomers suffered from anorexia nervosa, with her weight ridiculously low. It was also the period when she was filming the Reba series. Unfortunately, she had to drop out of the series to focus on her health. She stayed in a health facility for almost two months to recover. Since her recovery, Pomers has become a National Eating Disorder Association member. 
Where is Scarlett Pomers Now? Pomers Released An E.P.
After quitting acting in 2015, Pomers has focused on her music career. However, she released an E.P. titled Insane in January 2010. The E.P. received mixed reviews, but that changes nothing as Pomers is focused on exploring every one of her talents. 
Are Darcey and Georgi still together? Their love story is one that begs to be read. Read here
Pomers Is Also A Photographer
Scarlett Pomers enjoys taking pictures of people, nature and she also shares her pictures on her Instagram page, where she has quite a large number of followers.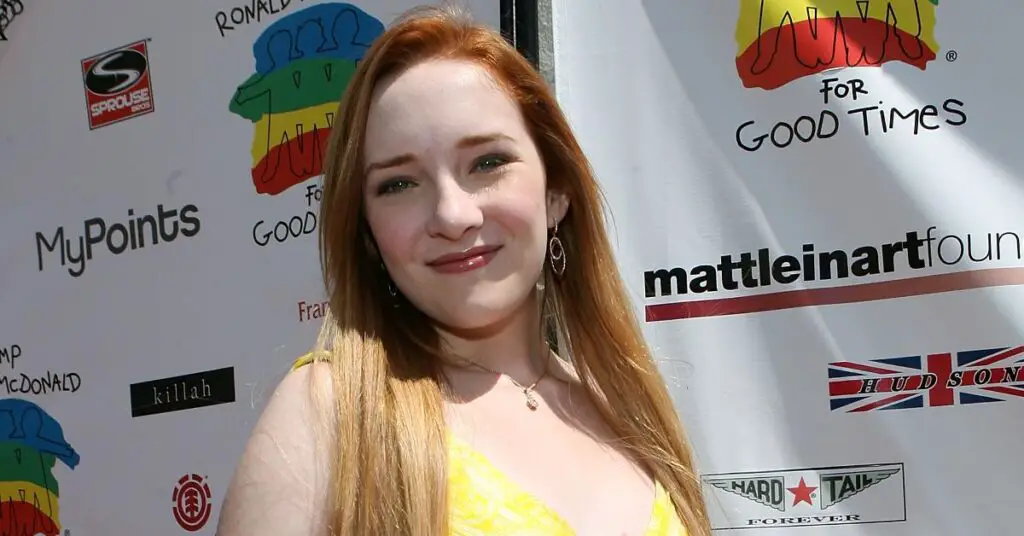 Conclusion
The question of where is Scarlett Pomers now has been answered extensively in this article. In summary, Pomers is busy making music and taking pictures while also helping the sensitization against anorexia nervosa.