When a police officer asks you to stop, you'd probably stop, thinking you have done something wrong. plus, they have the gun, which sort of makes them powerful. But what if a police officer stops you and accuses you of something you haven't done. They don't stop there; they then ask you to strip naked and even give oral sex; you are shocked? That's precisely what happened to an 18-year-old McDonald's worker sometime in 2004. This incident inspired the limited film Compliance. However, many still doubt if Compliance true story is real? Here, we will answer all the questions you may have.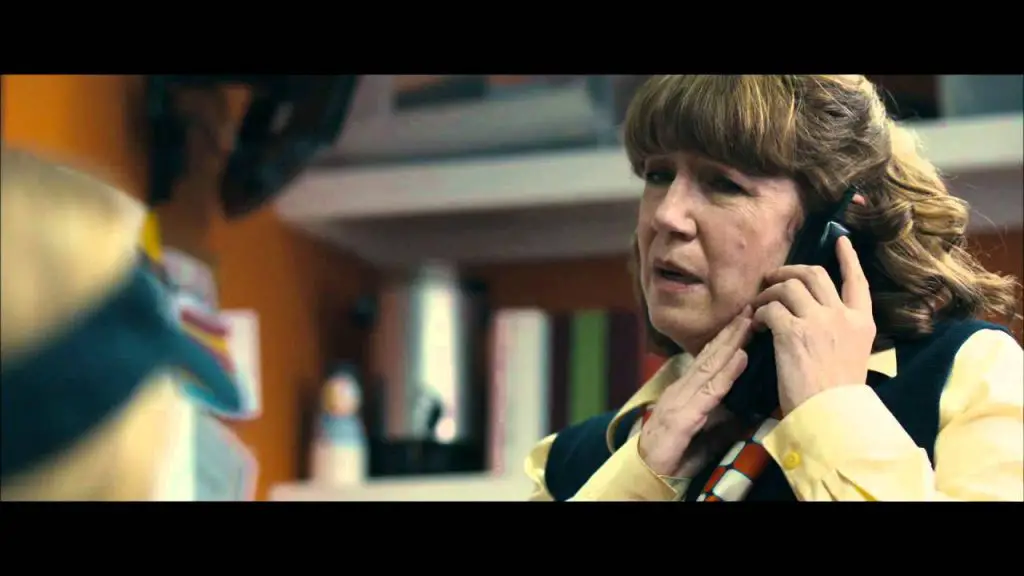 One of the movies that probably got under the skin of watchers in 2012 has to be Compliance. While it is not even a horror show, it is widely considered to be psychologically disturbing. Rightly so. The film, released on August 17, 2012, became a subject of discussion in America regarding how some of the big-name companies do not take care of their workers. The film is centered around Louise Ogborn, who had a sad day at work. Craig Zobel directs the film, and what a great job he did in the film's storytelling.
Is Compliance True Story or Fiction?
The film focuses on a suburban Ohio fast food joint, McDonald's, one of the most prominent fast-food joints in the world. An employee is going about her business as a worker was accosted. So, it happened that the manager, Sandra receives a call from a police officer that one of the employees she manages had stolen money from a customer. To investigate, she needed to follow the instructions given by the officer from the other end of the phone.
Unfortunately, the instructions deteriorated into very invasive actions, but what many people asked as they saw the movie is, why didn't she stop when subjected to that kind of dehumanizing torture? The film revolved around the actions of a police officer, manager forcing an employee on suspicion of theft to give oral sex. It is a bizarre movie that will keep you on your seat while ramping your anger up.
The Compliance True Story
You may feel that the film went a bit too far in the dehumanization of the employee. But, when you find out that this entirely happened in real life, you are livid. In 2004, under the disguise of being a police officer, a man called a branch of McDonald's to alert the manager of a suspect, a worker of McDonald's, of stealing from a customer. He identified himself as officer Scott. The manager then, Donna Summers, identified the suspect as 18-year-old Louise Ogborn, who was just four months into the job. Prior, she hadn't had any issues in the restaurant. Officer Scott somehow convinced Summers to strip Ogborn naked to search for a customer's purse.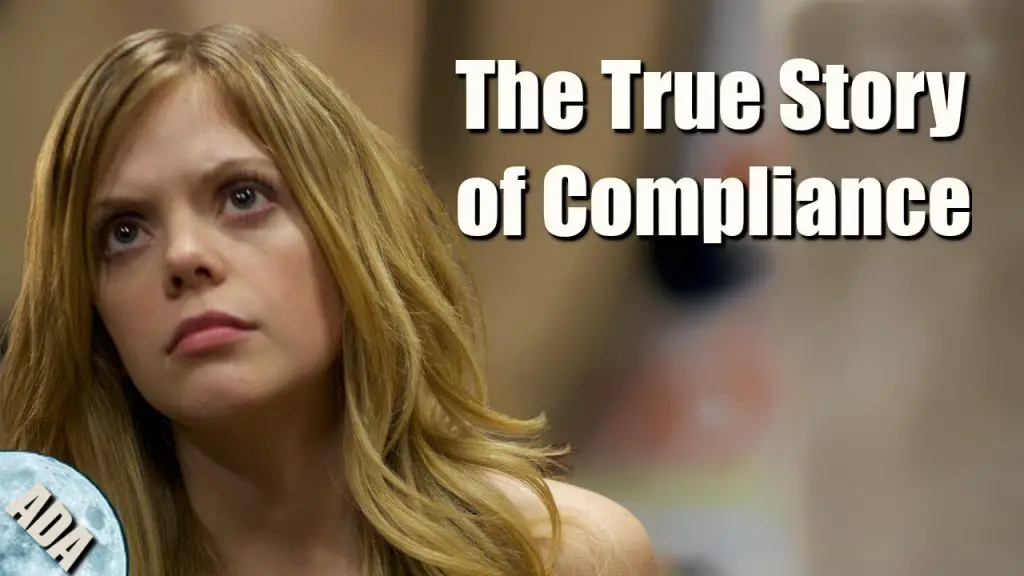 It got so bad that Louise was forced to do jump jacks while naked. If that was not bad enough, the unknown officer asked Summers to switch places with her fiancé, Walter Nix. The disguised officer then asked Louise to sit on him, kiss him, and perform fellatio (oral sex). The shocking thing is, the whole charade didn't cause as much scene as one would expect. Everyone present believed all the instructions were legal, so they didn't do anything about it. How dumb!
Louise was maltreated because of something she didn't do. The police officer on the other side of the line asked the maintenance officer to take over in the maltreatment of Ogborn, which he bluntly refused.
Compliance True Story: Summers Sacked By McDonald's
After investigations, Donna Summers lost her job for her role in the treatment of Louise. A court in Ohio handed her a year's probation for false imprisonment. Her fiancé, Walter Nix, on the other hand, received a five-year sentence for sexual abuse. Unfortunately, the prank caller, the dishonest police officer, David Stewart, didn't get a prison sentence till further investigations happened.
The Questions Asked Of The Film
There are so many questions generated from the Compliance true story. It is easy to judge the people who the false police officer used. What if you were the one asked by the police officer to carry such actions? Would you have gone ahead? Would you have subjected a co-worker to that sort of humiliation? Many people will answer this in a heartbeat, but if we are being honest, what if we are compelled with a gun to our head? Well, this shows that these questions aren't as easy as we project them to be.
Read the Desiree murdered her boyfriend. Why did she do that? Read here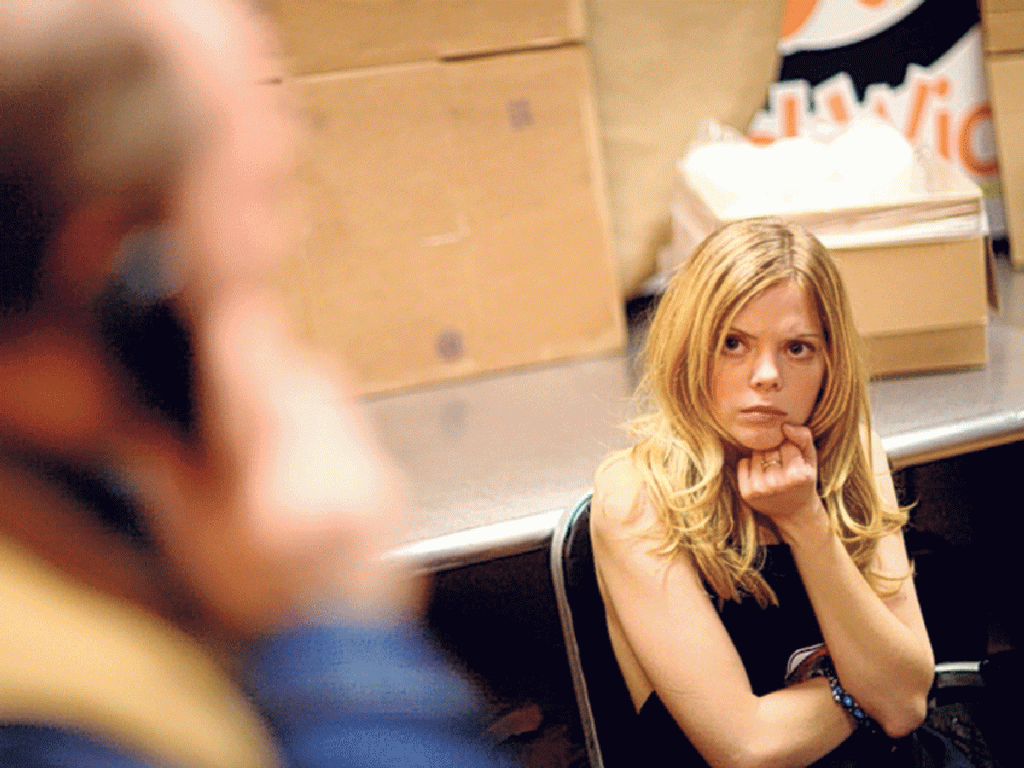 Conclusion
There are so many lessons from the Compliance true story that we should learn from. Just so you know, the false officer has since been sentenced to prison, and McDonald's gave a compensation of £700,000 to Louise after she initially filed for £127 million. Ogborn has moved on and hopefully out the ordeal behind her back.