The house of Gucci film is one of a kind. It retells the horrid story of how Patrizia Reggiani hired an assassin to kill her ex-husband. However, The movie didn't reveal many details about the Gucci daughters. The Gucci daughters were fierce defenders of Patrizia Reggiani's murder against their father. They claimed that Patrizia suffered from a brain tumor which prompted her to orchestrate the murder of their father, Maurizio Gucci.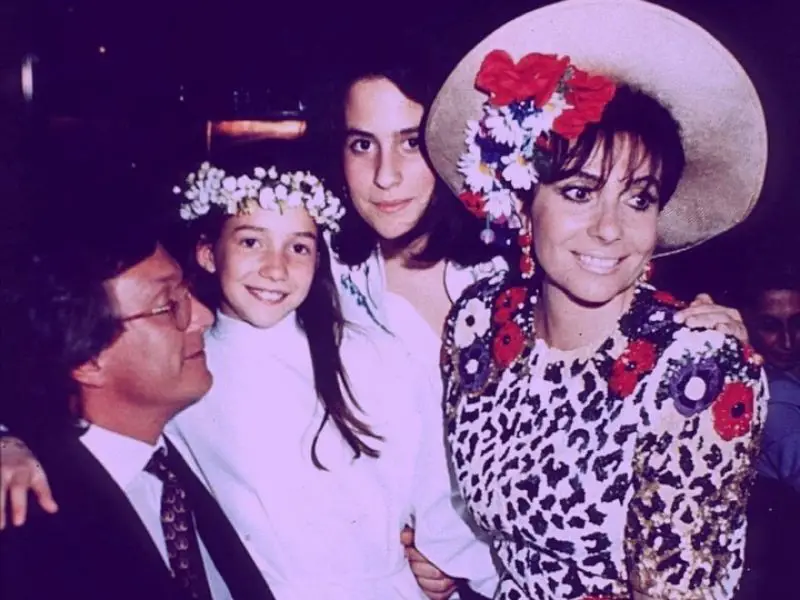 Meanwhile, their mother, Patrizia Reggiani, claimed that she murdered her ex-husband in the best interest of her daughters. While this is not entirely true, she claims to have done it to prevent Maurizio and his partner, Paola Franch, from giving birth to kids who would rival Gucci daughters inheritance in the future. Kindly read on to know more about Gucci daughters and what became of their father's legacies eventually. 
Who Are The Gucci Daughters?
The Gucci daughters are the children from the short-lived marriage of Patrizia Reggiani and her ex-husband Maurizio Gucci. Their names are Allegra and Alessandra Gucci. Allegra is the eldest. She was born in 1977, while Alessandra was born in 1981. At 18 and 14, they became Maurizio Gucci's heirs at very young ages.  
Did Gucci Daughters Inherit Their Fathers Wealth?
Yes, they did. After Maurizio Gucci's demise, his daughters, Allegra and Alessandra, inherited his $400million estate. 
How can parents confine their children to the house and subject them to once a year shower for more than two decades? Read about the Turpin parents here 
Gucci Daughters In Tax Evasion Controversy
Despite the wealth Allegra and Alessandra inherited from their father, they still got caught up in the tax evasion saga. In October 2014, the Gucci sisters were indicted on tax evasion charges. According to prosecutors, Allegra and Alessandra owed a whopping $5.7 million in taxes accumulated from 2004 to 2010. However, there was no proof to back up this claim by the prosecutors. So, they got acquitted in September 2015. 
Allegra And Alessandra Believe Patrizia Is Innocent 
After Patrizia Reggiani planned and executed the murder of her ex-husband with the help of an assassin, she was convicted. However, her daughters were very vocal about defending her. They claimed she had a brain tumor hence the plot of the murder. Allegra, the eldest Gucci daughter, even enrolled in law school to provide Patrizia with good legal representation.
Despite how close their bond seemed, the girls eventually cut off their mother. As a result, they are not in talking terms. In an interview with The Guardian, Patrizia Reggiani said :
"We are going through a bad time now. They don't understand me and have cut off my financial support. So I have nothing, and I haven't met my two grandsons."
Where Are The Gucci Daughters Now?
After the unfortunate incident, the Gucci daughters veer off the spotlight. While Patrizia was serving her jail term, the girls were growing up. Today, they are both happily married. They live relatively quiet lives alongside their families in Switzerland.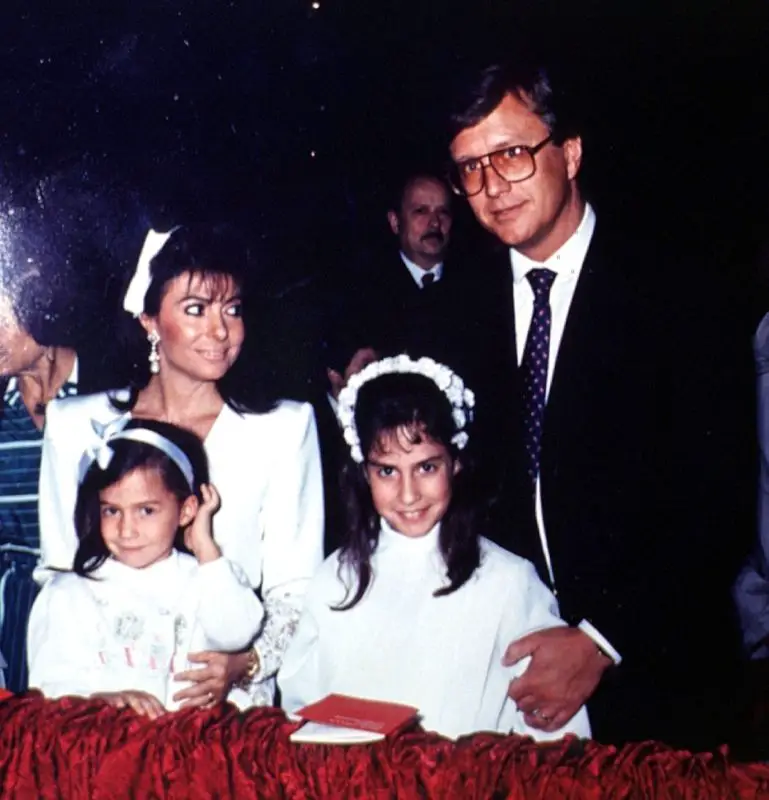 Allegra Loves Boats Like Her Father, Mauzirio Gucci
Apart from just the wealth Inherited by both sisters, Allegra also inherited their father's love for boats. So her passion for boats and current career as an avid sailor doesn't come off as a surprise at all. When Allegra was born, in honor and celebration of her birth, her late father, Maurizio Gucci, bought a creole- which world's largest wooden sailing yacht.
 Allegra has been akin to boats, seashore, and sailing between the Gucci sisters. She started sailing dinghies when she was ten years old. This was because Creole was too big for her to learn. Her father bought her a smaller classic boat called Avel to facilitate her learning process. According to Allegra, her fondest childhood memories were on the boat alongside her sister Alessandra. She told Boat International that: 
"Some of the best memories I have on Creole are the water fights that would suddenly break out on board. They would start as just a splash between me and my sister and by the end of it everyone would be soaking wet – owners, crew and officers. Quite often somebody ended up in the sea. It was great fun!"
Living up to expectation, the Avel and Creole have won numerous classic yacht sailing titles courtesy of Allegra and members of her crew. Although she prioritizes family, her love for sailing is potent. Even during pregnancy, she couldn't stay away from sailing for too long. Now that she is a mother, she enjoys slow cruises because of the safety of her children. In addition to sailing and her love for boats influenced by her late father, Allegra also loves fast cars and motorcycles, which her husband introduced her to. 
Where is patrizia Reggiani now? Find out what she has been doing since she got out of prison.
Alessandra Had A Little Foray In The Fashion Industry
Unlike her older sister Allegra who took after their father for his love for boats, Alessandra took after their mother. She made a brief appearance in the fashion industry. However, her fashion label wasn't associated with the Gucci family name. However, she named her designs after her grandfather, Rodolfo, and Maurizio's father. 
Alessandra elegantly designed handbags for the luxury label AG. Her handbags collection is called The First. It was a limited edition that launched in 2008. Her limited edition handbags titled The First launched in 2008. Unfortunately, her time in the fashion industry was short-lived. Afterward, she retired to a reclusive lifestyle in Switzerland with her family.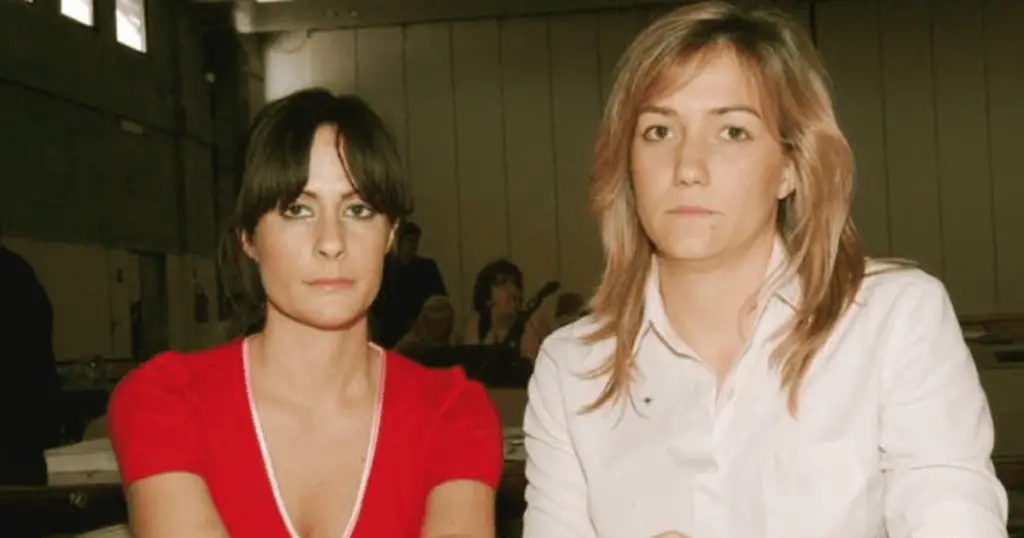 Like Patrizia Reggiani, Gucci Daughters Aren't Fans Of The House Of Gucci Film
Despite the House of Gucci film's recognition and applause, the Gucci daughters and their mother, Patrizia Reggiani, do not approve of it. Mothers and daughters alike have criticized the film and the filmmakers. The Gucci daughters even went as far as releasing a statement via The Times. In their statement, they describe the film as an "unfaithful reconstruction of strictly private family events."
 They further went on to describe the film as an invasion of their family privacy, stating that :  
"It seems as if everything has been planned and edited to create a profit out of a tragedy without any respect for the privacy and pain of the heirs and their families," 
The members of the Gucci family have justly disassociated themselves from the movie. They described it as a false account of the Gucci family story that portrays them in a negative light. They also expressed their displeasure of how the film painted Patrizia Reggiani as a victim when she orchestrated the murder of Maurizio Gucci.
Conclusion
The wrong depiction of their heartbreaking family story by the filmmakers of House of Gucci must have been very hurtful for the Gucci daughters. Also, it is pretty surprising that they are estranged from their mother at the moment. Hopefully, they will settle their scores soon.