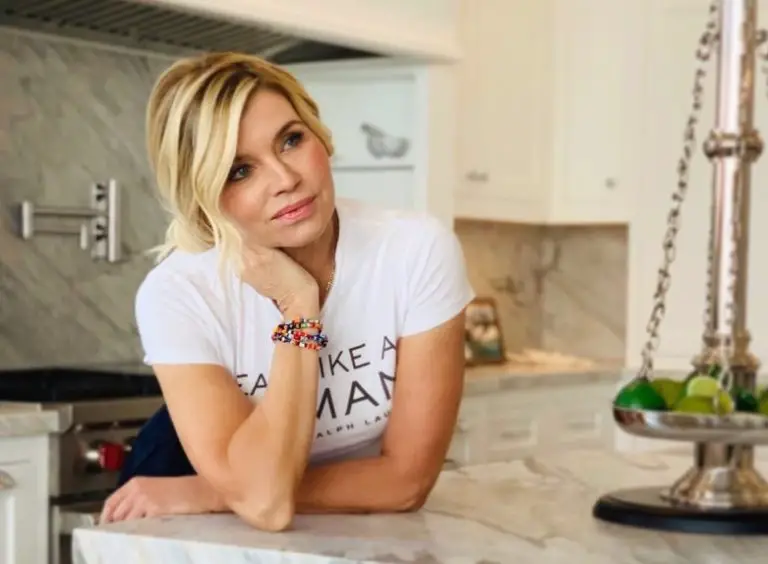 Models get fame at some point in their career but for Nadine Caridi, fame came after marrying Jordan Belfort, the inspiration behind the movie, The Wolf of Wall Street.
Her union with Jordan Belfort was one that several young women her time would admire from afar. However, the glittering queen that was Nadine Caridi in public was not really having a blissful marriage in private.
It took Belfort's short-term imprisonment for Nadine Caridi to get out of the box of an unhappy marriage and reclaim her happiness. Let's show you all you need to know about the Marriage and Family Therapist, Nadine Caridi, who had to quit her marriage.
Fast Facts About Nadine Caridi
Here are some quick facts you need to know about Nadine Caridi before we commence.
Early Life and Education
Nadine Caridi, known to many as the Duchess of Bay Ridge, was born in London, England on 6 November 1962 and holds both British and American nationality.

Caridi's parents moved to Brooklyn, New York US when she was just a kid and she spent her entire childhood there. She doesn't talk much about her parents so we have nothing about them.

Meanwhile, Nadine Caridi went to John Dewey High School in Brooklyn and attended Pacifica Graduate Institute for a Masters in Clinical Psychology. She got her Ph.D. in 2015.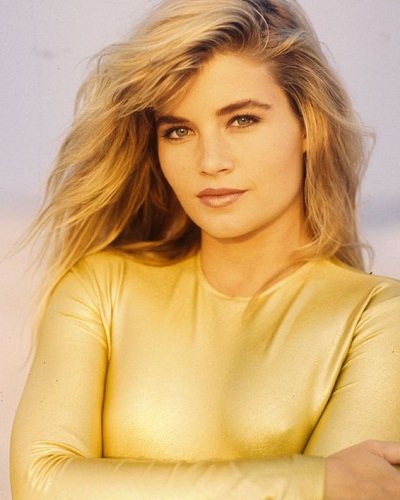 Ever since Nadine got her Ph.D., she's been working as a marriage counselor and family therapist. Presently going by the name, Dr. Nadine Macaluso.
Career As a Model
Nadine Caridi started her Modeling career when she became the poster girl of "Miller Lite" beer. After that, she became a little famous, at least, in the fashion and modeling world. She then appeared in various national campaigns, but she wasn't half famous as she became after she started having an affair with the notorious drug dealer, Jordan Belfort.
Her fame did not get her much contract, neither did it advance her modeling career. In fact, she ended up becoming a wife and was subjected to her new husband who was notoriously known and appeared in the news. Her career stopped as a model when she married Belfort.
Nadine Caridi and Jordan Belfort
Nadine Caridi met Jordan Belfort during one of Belfort's parties. It was her boyfriend who was an entrepreneur and an American professional race driver that introduced Caridi to Belfort.
Jordan Belfort was quite famous for his numerous clubbing, parties filled with girls, drugs, and alcohol. Although Belfort was married to Denise Lombardo at the time, he was quite attracted to Nadine. A few years later, snatched Nadine Caridi.
Jordan divorced his previous wife Denise and got married to Nadine in 1991. Jordan was a traveler and he made Nadine quit her modeling job. Before their split and the imprisonment of Jordan, they had two children together, Chandler and Cater.
The Yacht Named Nadine
It became a topic of public interest when Jordan bought a luxurious yacht for Nadine Caridi, his wife, and named it after her as "Nadine." In June 1996, however, the Yacht sank in the sea.
This incident brought a whole lot of controversies and focus on the life of Caridi and Belfort. At that time, they were often in the news because there was a perception that Belfort was involved in shady and suspicious deals and businesses. This led to an investigation by the authorities.
The investigation by the government went on for a couple of years and Belfort was finally nabbed. He got a prison sentence for four years. This all happened in 2003. However, Belfort only spent a year and 10 months in jail before his release.
His early release was on the basis of probation for good behavior in the larger society.

Nadine Caridi Incident of Domestic Violence
After his release, Belfort went back to his family and wife, Nadine. With the seizure and confiscation of most of his properties and assets, he was frustrated. This incident brought a new phase to his life.
He started drinking and taking drugs to the extent of getting addicted to various hard drugs. In addition to his addiction to alcohol and drugs, Belfort started having affairs with other women.
Nadine Caridi couldn't do much as Belfort physically abused her. Few months under the shadow of an addicted and violent husband, Caridi finally decided to get a divorce in 2005.
Life After Divorcing Jordan Belfort
Life after separation with Jordan was a great relief for the former model. Few months living with Jordan as an addict and abuser left her sore but she soon found her way back into a new relationship.
After her divorce, Caridi started dating again and eventually remarried. This time to the former CEO of Wizard World, John Macaluso, who is an ex- entrepreneur and still has shares in the company which is worth around $8 million.
The age gap between the two was largebut it posed no problem to their marriage. John Macaluso is 22 years older than Nadine. They presently do not have kids together as a couple but Macaluso has three daughters from his first marriage, adding to Nadine's two from hers.
The Memoir of Jordan Belfort, The Wolf of Wall Street
Left dejected and alone, Belfort dusted himself and quit life as an alcoholic. He checked into rehab as an addict andwas soon out. Following that, he ended the life of a stockbroker.
Belfort then went ahead to do another remarkable thing during his prime. He produced and released his memoir titled "The Wolf of Wall Street". In 2007 the memoir was converted into a movie of which retained the same title.
The The Wolf of Wall Street was released on 25th September 2007 and was based on the true-life story of Jordan Belfort. The film starred Leonardo DiCaprio as Belfort and Margot Robbie as Caridi and became a success. It won some awards and is probably one of the best movies of that period.

The Writings and Life of Jordan Belfort
In 2009, Belfort published his second memoir, Catching the Wolf of Wall Street, which is widely read and published in over 30 countries, with translations in more than 15 different languages. Soon, Belfort got his life together. He became two things – a writer and a motivational speaker.
He gave numerous motivational speeches, which were based on ethics and motivation. Belfort also talks about independence, Entrepreneurship, and skill.
During his numerous speeches and tour, Belfort seldom spoke about his former life and how he regrets living such life. Amongst other things, he lost a several people's money but was eventually free from debt and the scrounge of drugs and a faltered life.
Belfort has claimed many times to be working legitimately and free from the bad life he lived. But a lot of people do not completely trust him and are reacting negatively to his motivational talks.

Other Interesting Facts About Nadine Caridi
Here are some other facts you probably didn't know about Nadine Caridi:
Social media presence
Nadine has her own website where she offers her services as a therapist, while she also maintains her Instagram account. On Instagram, she has nearly 9,000 followers and has more than 1,000 posts. she also publishes pictures with motivational quotes, and a lot of people claim that Nadine has helped them with their problems. Caridi is also very active on her Twitter account which she opened in June 2012.
Check out Nadine Caridi on Instagram!
Conclusion
Recently Nadine lives a happy life with her husband, a retiree who is worth about 15 million dollars. They both do not have kids together but are apparently satisfied with the five children they have from different spouses. We are positive that things will remain this peaceful for the couple.