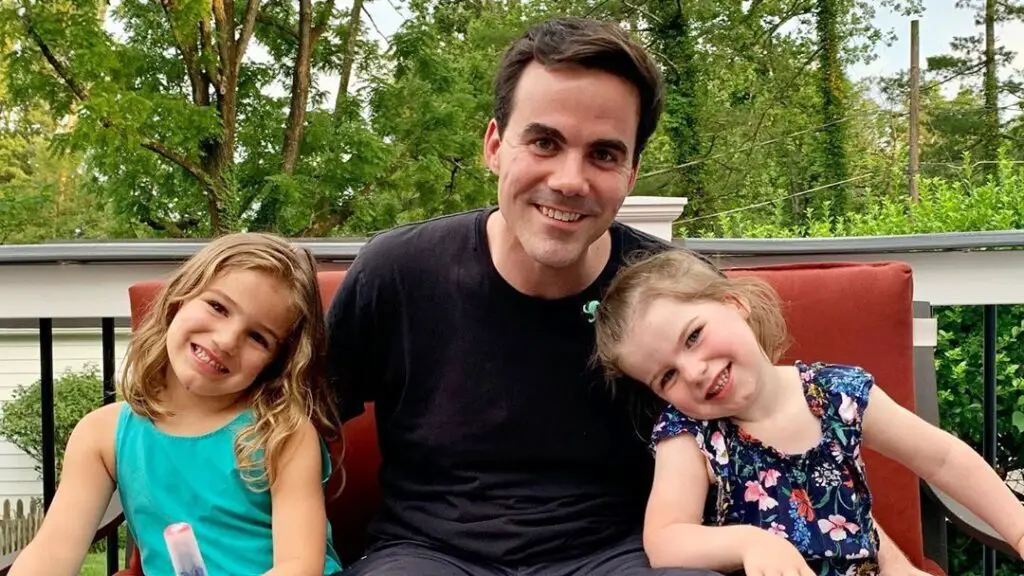 Living the dream job does not always guarantee that everything in one's life would follow suit. Robert Costa who had always been a journalist since high school was on the heavy side and it was an issue to him so much so that when he lost weight, fans began to question how he managed to achieve it.
Robert Costa is an American journalist and political analyst who works on new and compelling ideas and trends for the Journalism industry. He is a national political reporter at the Washington Post and a political analyst for MSNBC and NBC News.
Costa's life is one that inspires and reminds us that nothing is actually impossible to achieve. As a man who is dedicated to self-development and career-building, Costa has inspired thousands of his well-wishers and fans. However, not everything about Robert Costa is the way he wished them. Let's find out everything about Robert Costa here.
Fast Facts About Robert Costa
Before we commence the discussion on Robert Costa, here are quick facts that you should already know about the political journalist.
Robert Costa's Early life and Educational Background
Robert Costa started reporting in his school at Pennsbury High School where he started to express his interest in the art of journalism. At high school, he got his first-ever reporting experience for The Bucks County Courier Times.
Costa, on completing high school, sought college education at the University of Notre Dame. There, he got a degree in American Studies. After his undergraduate degree, Robert Costa enrolled in the University of Cambridge where he bagged a diploma of Master of Politics. During that period, Costa was an active and bonafide member of the Cambridge Union debating society.
Robert Costa's Career as a Journalist
After graduating in 2010, Robert Costa started his job as a journalist at The Wall Street Journal, and in magazine National Review. He gained prominence and got a gig in 2012 as an editor of Washington magazines. Simultaneously, he continued to work as a contributor for CNBC and MSNBC.
He left National Review in 2014 and got the position of a political analyst at The Washington Post. He was named the most important reporter in the USA as a journalist in 2013 for his ideal reporting and journalism.
One of the most important moments in his career was during the Donald Trump campaign. He had several extensive interviews with President Donald Trump, and this made him quite famous in the country. Today, the 34 years old reporter still works at the Washington Week magazine program on PBS.
Robert Costa and Marriage: Who is he Dating?
After he came to the spotlight, there's been no history of the reporter being in any romantic relationship. He is not married and there's no information as to why he is still single.
One peculiar characteristic of Robert Costa is that he is a friendly and easy-going man. He is also cool-headed and this could be a result of his numerous interviews and interactions where he had to maintain sheer professionalism while undertaking his job. Meanwhile, it hasn't gotten him a significant other yet.
Costa is also active on social media. He often publishes photos in his social media handles, but there are no images of his wife. Well, it is clear that the reporter often does not talk about his private life. Regardless of his activities on social media, he never mentioned the existence of a wife or child.
So, he is most likely unmarried. It is common to be single as a focused man like Costa as he is more concentrated on his career development and job. Anyway, Robert Costa is now in his middle 30s but the issue of a romantic relationship still remains unclear and undefined.
What we know about Robert Costa's Weight Loss
One of the major issues concerning Costa's personal life is the issue of weight loss. Comparing his pictures from the past to that of the present, one would wonder if Robert Costa lost weight. Well, he did lose a lot of weight.
His weight loss became a topic of discussion due to the slender face and trimmer upper body. His weight loss has shown that anything is indeed possible. The political reporter lost a whole lot of pounds and is living a healthier life pattern, despite a busy working schedule.
How did Robert lose weight?
This is another question fans and followers ask when Costa goes about this job. The changes in his body and face are obvious. Answering this question, he says that he was on Campaign Diet for the last ten years and that he also tries to take a walk a day. Robert Costa said:
I realized I was getting too tired. I woke up last year and said to myself, Why am I eating a hamburger a day?
Campaign Diet: Robert Costa's Journey on Weight Loss
According to Costa, he started taking a walk every day and black coffee without sugar or cream. He took these steps and activities seriously and consistently for years. Another approach Costa used was the Diet First and Exercise Second.
He disclosed that his eating patterns for years and living were at the mercy of Hamburger and seafood.  Costa said he simply changed his dietary habits by stopping the consumption of junk foods and creating times for a walk.
It was sticking to his plans that brought the world of difference – losing the fat in his cheek and body. He simply made gradual changes over an extended period of time, confirming that weight loss does not occur overnight.
Working Consistently For a Change With a Slow Pace
One of the most challenging moments during Robert Costa's weight loss was working passionately and persistently for a change that comes in slow motion. For most folks out there, it could be quite exhausting but many who have walked through the route of weight loss can testify how satisfying it is to achieve the goal.
Costa mentioned the elimination of sugar and cream while drinking coffee. For some reason, drinking black coffee may take time to become enjoyable, but it won't be hard when one understands that a pack of sugar could have about 40 calories and creamers could have over 50 calories.
By trying to keep fit, you could easily eliminate 90 calories from your diet and everything you eat by making the right decisions. These were the approaches Costa adopted. He eliminated over 100 calories from the body by making a simple change such as avoiding substances with high calories or sweeteners in tea, coffee, or diet sodas.
Costa Started by Simply Taking a Walk Every Day
Walking a mile a day could potentially burn another 100 calories. This could lead to possibly losing another 12 pounds in a year. Combine that with removing sugar and cream from coffee, and that's potentially 24 pounds lost in a year.
And if getting out and walking a mile seems too daunting at first, then start with half a mile. Or work on just adding extra steps to your day. Park further away in the parking lot. Walk up the stairs instead of taking the elevator. Walk around the house while brushing your teeth.
Or try something like circuit training if you're looking for a better caloric burn. Anything to get your body moving and calories burning. These are the little things that almost certainly helped in Robert Costa losing weight – although I can't confirm he walked around while brushing his teeth. But start small. There is no rush to weight loss.
For inspiration, see how good Robert Costa looks now in this Instagram post.
Conclusion
The physical and mental development of Robert Costa is something worth emulating. From his consistency to his determination towards losing weight, the American journalist is said to be one of the finest of his kind.